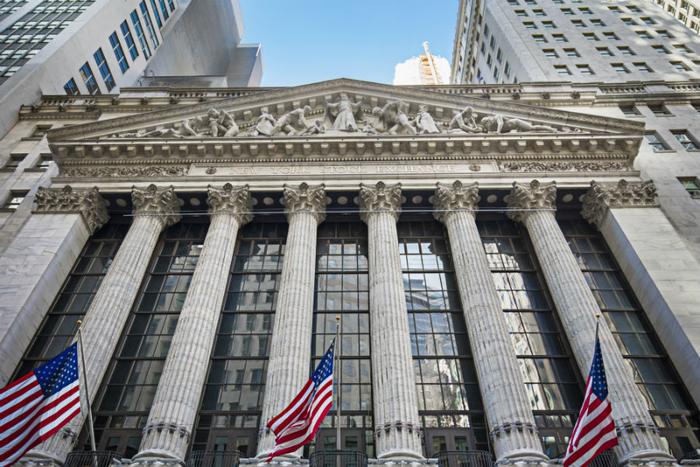 Intercontinental Exchange (or ICE), the owner of the New York Stock Exchange, is considering launching an online Bitcoin trading platform, according to a report by the New York Times.
The Times cited emails and documents it obtained as well as conversations with four people with knowledge of the confidential project who asked to remain anonymous. If the platform does launch, it would "allow large investors to buy and hold Bitcoin."
The project is still in development and could end up being aborted due to concerns over Bitcoin's negative reputation in the finance industry, the report noted. The Times said an ICE spokesperson would not comment on the potential trading platform.
The move would make ICE the latest Wall Street giant to enter the crypto market. Earlier this month, Goldman Sachs said it will open its own Bitcoin trading operation. In April, the CEO of Nasdaq revealed that the exchange would be open to trading cryptocurrencies in a regulated environment. Other trading firms, including Chicago's DRW and Jump Trading, have also been trading cryptocurrency.
Swap contract
The new operation, "would provide more direct access to Bitcoin by putting the actual tokens in the customer's account at the end of the trade," the report explains. The process would be carried out through swaps that deliver Bitcoin to a client's account.
"The swap contract is more complicated than an immediate trade of dollars for Bitcoin, even if the end result is still ownership of a certain amount of Bitcoin," the report said. "But a swap contract allows the trading to come under the regulation of the Commodity Futures Trading Commission and to operate clearly under existing laws — something today's Bitcoin exchanges have struggled to do."
If the effort comes to fruition, it could make Bitcoin available to a larger customer base and bring more institutional investors into the cryptocurrency space.