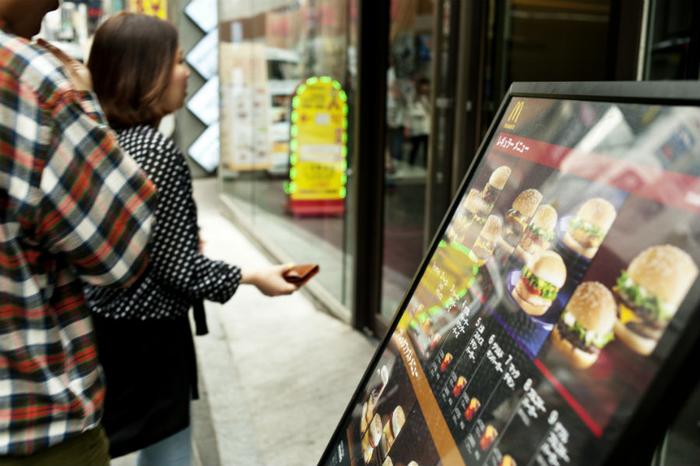 Say good-bye to blissful ignorance. From now on, when you order a slice of pizza at a chain restaurant, you're going to know exactly how many calories you're consuming.
One of the last remaining rules from the Affordable Care Act (ACA) went into effect Monday, requiring chain restaurants with at least 20 stores to list the calories in each item on the menu and menu board. Some fast food restaurants, such as McDonald's and Subway, have been doing it for years.
In addition, restaurants will be required to provide additional nutritional information, including fat and sodium content. The rule is one of the few remaining Obama era regulations the Trump administration has allowed to take effect.
The regulation is aimed at reducing rising obesity levels in the U.S. Policymakers hope that if consumers are armed with information about the food they eat, they will make healthier choices. However, the jury is still out on that.
Early study
In 2015, health researchers at Arizona State University conducted a study of consumer responses to menu information at restaurants that had begun to post calorie counts. They wanted to determine how consumers used the information and whether it influenced their food choices.
What the researchers found was that the more affluent and educated a consumer is, the more likely they are to notice and use the calorie data.
Overall, they found that approximately 60 percent of participants in their study noticed the calorie menu labels, but only 16 percent reported using the labels to determine food and beverage choices. Customers with higher incomes were twice as likely to notice the calorie labels and three times more likely to use them.
The new disclosure rules actually extend far beyond restaurants. They also apply to supermarkets that sell prepared food, concession stands at movie theaters, and even vending machines.
Despite the Arizona State University findings from three years ago, Food and Drug Administration Commissioner (FDA) Scott Gottlieb is optimistic that the new rules will make a difference.
"We know that many Americans both want and use nutritional information on food package labels to make decisions about what to eat to help improve their health," Gottlieb said in a statement. "But consumers can't always access similar information at their favorite restaurant chains."
Gottlieb said consumers currently eat and drink about one-third of their calories away from home. At the same time, he notes the rates of child and adult obesity in the U.S. are at historic highs.
"Research, including a recent RAND Corporation study, suggests that people choose menu items with fewer calories when they have access to calorie information and that such information does not affect their satisfaction with the choice they make or their ratings of the restaurant," Gottlieb said.
How many calories do you need?
Government health officials say the average man needs 2,500 calories per day to maintain their weight; the average woman needs 2,000 calories.
Using McDonald's Calorie Counter, consumers can limit their calorie intake to 440 calories by ordering an Egg McMuffin (300), a small orange juice (140), and black coffee.
On the other hand, a double quarter-pounder with cheese (740), large fries (570) and a 32 oz. Vanilla triple-thick shake (1,100) literally tips the scales at 2,410 calories.