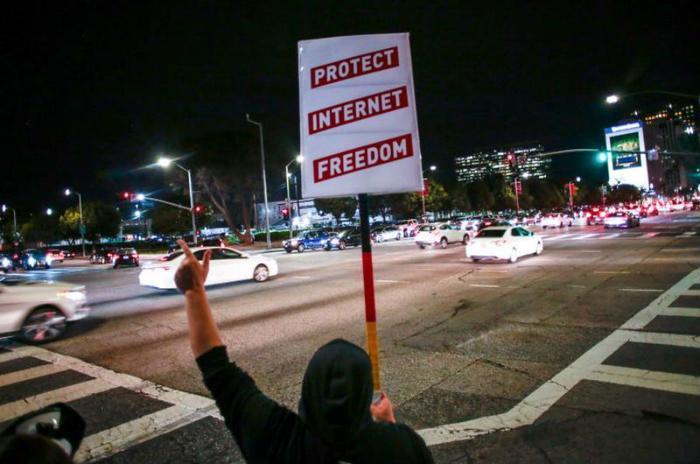 Not enough votes were gathered in the House of Representatives by the end of the year to use the "legal loophole" that would make it possible to undo the Federal Communication Commission's decision to repeal net neutrality rules, so the legal battle is headed to the court of appeals.
The FCC, led by Republican chairman Ajit Pai, voted in December 2017 to roll back the Obama-era rules that would require all internet traffic to be treated the same. The rules were officially repealed in June of this year.
Since then, lawmakers in several states, including California, have voted to reinstate net neutrality protections at a state level. However, the Justice Department filed a lawsuit against the state of California in September charging that the state's new net neutrality rules law place "unlawful burdens" on the federal government's efforts to deregulate the internet.
Moving to appeals court
Now, CNET reports that Democrats were unable to garner enough votes to use the Congressional Review Act as a way to undo the FCC's decision to wipe net neutrality rules from the books.
"Attorneys general from 22 states, along with several activist groups and tech companies like Mozilla, have filed suit, accusing the FCC of arbitrarily rolling back the rules and overstepping its authority to ban states from passing their own protections," CNET reports.
"The heated legal battle could eventually end up at the Supreme Court, where all eyes will be on the newly appointed Justice Brett Kavanaugh, who questioned the FCC's authority to adopt the original net neutrality protections," according to the tech website.
Matt Schettenhelm, a legal analyst with Bloomberg Intelligence, said he expects the next phase of the legal battle over net neutrality to "be mostly about waiting for litigation." Oral arguments are scheduled to begin on February 1 at the Federal Court of Appeals for the DC Circuit.