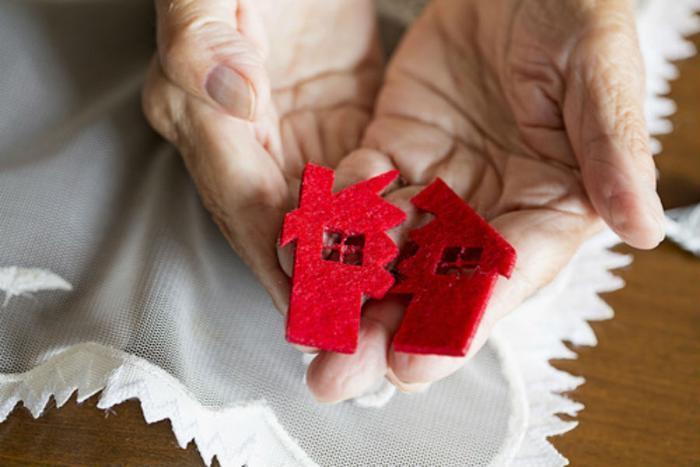 Putting an elderly loved one in a nursing home is a tough decision for many consumers, and it often comes down to unpleasant details like not being able to afford adequate home care. Unfortunately, not all nursing homes are equal, and some can be downright inhumane in how they treat their residents.
That is allegedly the case in Maryland, where the state has filed a lawsuit against Neiswanger Management Services (NMS), which operates five in-state nursing homes. According to a report from Courthouse News, NMS has been charged with replacing over 1,000 elderly residents with others who would yield higher daily rates through Medicaid. To make matters worse, many of the displaced residents are often sent to homeless shelters or disreputable replacement facilities.
"In recent years, [NMS] has evicted from its nursing homes hundreds of frail, infirm, mentally ill and physically and intellectually disabled people. NMS often effectuates these involuntary discharges with brutal indifference to the health and safety of evictees, dumping the people it no longer wants in homeless shelters or handing them over to predatory operators of sham assisted living facilities," the complaint charges.
Inhumane treatment
The complaint details several cases where elderly residents were allegedly subjected to inhumane treatment by caregivers working for NMS. Vonda Wagner, who resided at NMS Hagerstown and suffered from late-stage cancer, was moved by staff member Sharon Isaacs in 2015 to a Baltimore City rowhouse after being threatened with arrest if she refused to go, according to the complaint.
Wagner -- who lost 40% of her weight due to her illness, relied on a tracheostomy tube, could not speak, and had difficulty walking – was subjected to horrible treatment at the rowhouse; she was stripped of her West Virginia state-issued debit card by Isaacs, forced into revealing her PIN, was not issued any of her prescribed medications, and was exclusively fed on instant ramen noodles for several weeks, the complaint states.
Three weeks after Wagner came to the rowhouse, Isaacs found that the elderly woman had canceled the confiscated debit card. The complaint claims that Isaacs then physically abused Wagner, threw out her belongings, and dumped her in a Baltimore City homeless shelter. Luckily, the elderly woman was immediately taken from the shelter to the emergency room and treated for her injuries; however, she remains homeless.
Repeated abuse
Vonda Wagner's case is only one of many cases of abuse that the state is attaching to NMS. Others, such as Andrew Edwards, were denied vital medical treatment, defrauded of thousands of dollars, and forced to reside in locations where they didn't know anyone.
In each case, the state charges that NMS did not engage in any meaningful discharge planning of its patients and that it knowingly allowed them to be transferred to facilities, like Isaacs', that were not licensed by the state.
"Vonda Wagner [et. al] are only eight of dozens of frail, infirm, mentally ill and physically and intellectually disabled people whom NMS has discharged to sham assisted living facilities to homeless shelters, and to the streets, often fraudulently billing the Maryland Medicaid program thousands or tens of thousands of dollars for nursing facility services, including social work and discharge planning services, that it did not in fact provide to them," the complaint says.
"In a high proportion of these cases, within days or weeks of their eviction from NMS, these former NMS residents appear in the emergency rooms of Maryland hospitals, often requiring attention for medical problems caused or exacerbated by having been evicted from an NMS facility. . . Moreover, the people whom NMS has discharged. . . form only a particularly troubling subset of the hundreds of people whom NMS has illegally and unsafely evicted from its facilities."
The suit seeks to impose civil penalties on the defendants, starting at $10,000 for each violation of the False Health Claims Act. Additionally, the state is seeking three times the damages and other relief to the state of Maryland for false submissions to the Medicaid program.