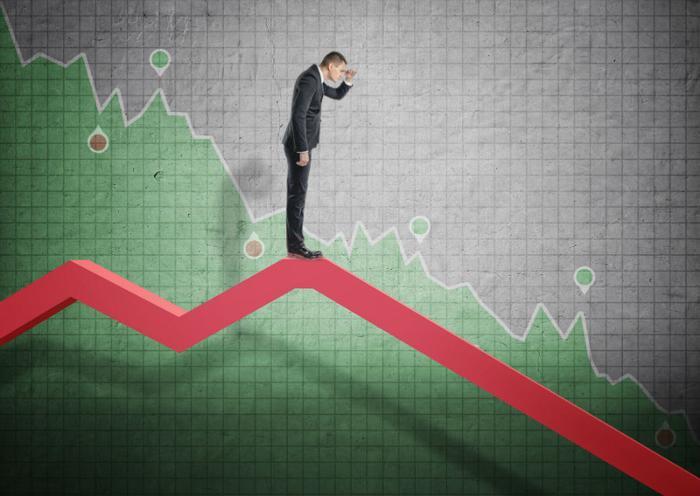 For months there have been rumblings in the economy that growth could be slowing and a recession could be around the corner.
So far, no recession has raised its ugly head but that doesn't stop consumers from worrying about it. A new survey by Bankrate found 40 percent of consumers say they aren't ready for a recession, which could entail a loss of income.
Bankrate economists say consumers should be preparing for a slowdown, suggesting most people don't take proactive steps where their money is concerned. Rather, they react to events and often it's too late to prevent setbacks.
Bankrate interviewed experts who say there is a 41 percent chance the economy will slip into a recession within the next 12 months. Sixty percent of the consumers in the survey said they have taken steps to prepare, such as trimming their stock portfolios.
Contrarian view
But the recession fears may be exaggerated. In an interview with CNBC, Yale economist Robert Shiller says we could be years away from a recession. Despite all the talk about a possible recession, going back to the beginning of the year, he says the economy could continue to grow.
"Consumers are hanging in there," Shiller told the network. "You might wonder why that would be at this time so late into the cycle. This is the longest expansion ever. Now, you can say the expansion was partly Obama. But lingering on this long needs an explanation."
Shiller says President Trump's pro-business policies, including the huge 2017 tax cut, have changed the playing field. He says consumers have opened up their wallets, in part, because of Trump's emphasis on consumption.
"I think that [strong spending] has to do with the inspiration for many people provided by our motivational speaker president who models luxurious living," said Shiller.
Worries about debt
Of course, there could be a downside to that. If you're spending money you don't really have, that might boost the short-term economy but it's not putting individuals in a better financial position.
A new survey from Insider and Morning Consult found that millennials, in particular, are stressed over mounting debt. It's partly due to student loans, but a growing portion of the debt burden can be traced to growing credit card debt.
Of millennials with credit card debt, the survey found that almost 68 percent are feeling some or a lot of stress. The stress level rises for millennial consumers with student loan debt.
The economists at Bankrate suggest that consumers can best prepare for a recession by paying down high-interest debt. They say it's also a good idea to increase their emergency savings.
A recession does not have to be an economic calamity like the Great Recession. It's defined as two consecutive quarters of negative economic growth, something the U.S. economy hasn't experienced since 2009.