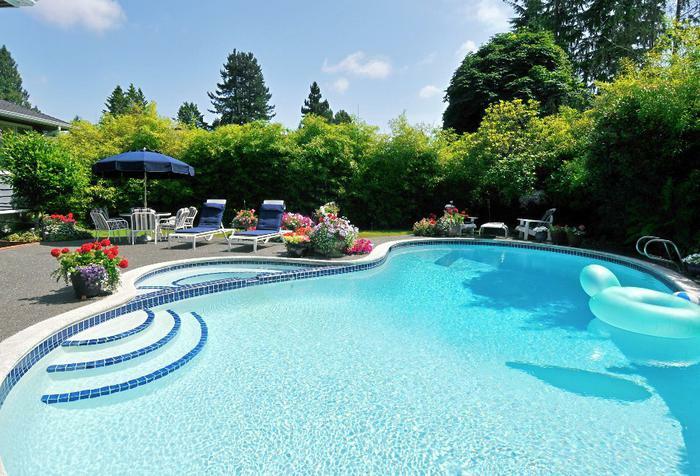 While a pandemic gripped the nation last summer, spending on residential pools went up significantly. According to the Pool & Hot Tub Alliance, the number of new in-ground pools installed across the U.S. rose by 21% in 2020 compared to 2019. 
Experts say the rise in demand for pools and hot tubs has been growing for years.
"A combination of factors has been fueling the trend for years. Many Americans are moving to the suburbs, migrating to warmer states and increasingly looking to make their own yards better places to spend time in," CNBC reported. 
Retailers and distributors such as Leslie's and Pool Corp. are continuing to enjoy strong sales as consumers spend money to maintain the pools they purchased. 
Challenges arise
The trend has led to a shortage of chlorine tablets in many parts of the nation. That shortage has stemmed, in part, from a fire that occured last August at a chemical plant in Louisiana -- a facility that was one of the country's highest producers of chlorine tablets.
In addition to increased prices on chlorine tablets, consumers who haven't yet had a pool installed may want to brace for delays. Some in-ground pool retailers have said they're fully booked for this season and have even started booking into next year. 
"Longer term, pullbacks in the housing market could restrict new pool construction," CNBC noted. "But once a house has a pool in the backyard, the most economical thing to do is maintain it, so companies who bet on maintenance are likely to see steady sales."