---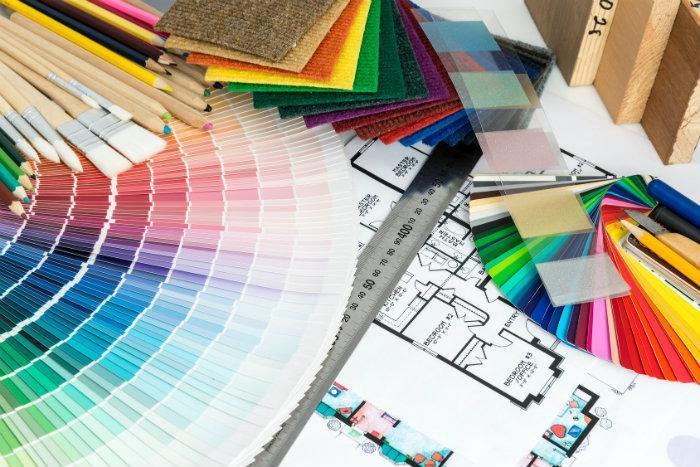 "Home improvement." Whether those two words make you think of sweat and tears or Tim Allen, most would agree that there's something to be gained from it.
A little sweat equity can go a long way towards getting the most out of a home, in terms of both livability and financial return upon resale. But what home improvements pay off the most in the long run? According to the experts at Brandpoint, some projects are more worth the investment than others.
Whether you'll be staying in your home for years to come or you've chosen to put it on the market, these improvements will net you the biggest return.
Add a deck
Adding a wooden deck can recoup 75% of installation cost upon resale (a composite deck, 64%), according to Remodeling Magazine's Cost vs. Value report.
But even if you're not selling your home, you'll enjoy the benefits of having outdoor living space -- especially when the warmer months roll around. Decks can make it feel like you have a lot more space than you actually have.
Big, multi-level decks are currently on trend. Many people are dedicating different deck levels to different functions: a hot tub area, an outdoor kitchen, and an entertaining seating area, for example.
Skylights
Balanced, natural light is a big selling point right now, according to real estate professionals. Adding Energy-star qualified no-leak skylights can increase a home's efficiency and appeal to potential buyers -- and you'll enjoy it too. Natural light can do wonders for both the mood and the energy bill.
Indoor air quality can also be improved with solar powered fresh-air skylights. Add solar powered blinds, and you'll enjoy a 45% boost in your home's energy performance rating.
Another perk? Solar powered skylights and blinds -- and the cost of their installation -- are eligible for a 30% federal tax credit.
Kitchen cosmetics
Upgrading the appliances, countertops, and other key kitchen elements is always a safe investment. Polishing up a kitchen even a little bit can recoup more than 83% of its cost at the time of resale, according to Remodeling Magazine.
Little upgrades -- such as replacing old cabinet hardware or changing up the faucets and lighting -- can elevate a home's value in a cost-effective manner.
And if you're staying put, even better. What home cook wouldn't appreciate the win-win of adding value to a home while getting to enjoy slick new appliances?
Paint the exterior
Painting the exterior of a home is a curb appeal-boosting investment that is sure to pay off in the long run. It may be a big endeavor, but adding a fresh coat of quality paint can help protect siding from the elements.
Be sure to choose colors wisely, however, especially if you live in a hot climate. If you're staying in the home, your utility bills might benefit from a lighter color, as they reflect heat away from the house.
If you're painting for resale, you'll want to consider shades that will attract the broadest range of buyers. Classic neutrals, deep blue-grays or period colors (for historic homes) are safe choices, according to experts.
---