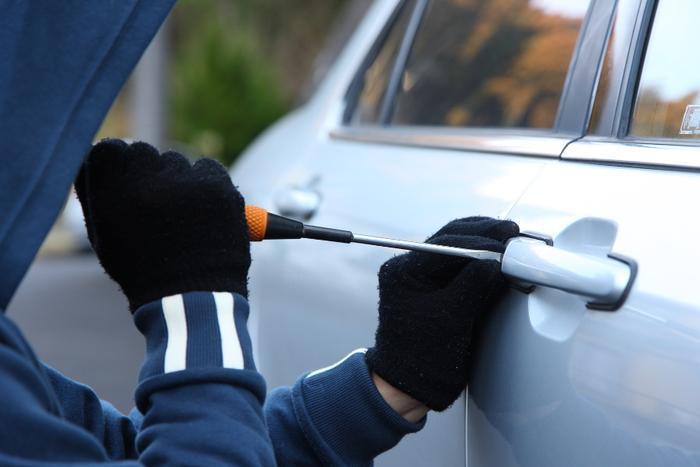 Police in Hanford, California, say they're seeing a disturbing trend. They have had a higher than usual amount of breaking into cars -- not to steal the cars, but to steal the garage door opener so they can get into homes.
Most people would never think to leave their keys in the car but a garage door remote is the same thing -- easy access in a matter of seconds. Leave your window down or don't lock your car and it's an invitation into your home.

Liz, a Hanford resident who didn't want to use her last name told ABC news in Fresno: "They were steps away from my home, my windows. That could have been me." Her car was broken into Saturday, the same night as her neighbor's car. Only in that case police say the 17-year-old crook used the garage door remote to get inside the neighbor's home.
He stole electronics, jewelry and money. He made a getaway in the family's car but later crashed into a light pole. The police found items recently stolen from other homes.
Parking lot
Another victim was parked at a hospital, the thieves smashed his window and stole the garage remote. They went through the glove box and found his registration, which had his home address on it. The thieves ran off and went right into the home tearing it upside down while he was visiting at the hospital.
Criminals are constantly thinking of new ways to get inside your home. You have to be on guard and be alert. Be proactive. Lock your windows and your doors. Don't leave a garage remote where it is visible. 
Leaving your garage door open or unlocked is also an easy entry into your home. Once inside the garage, a burglar can use any tools you haven't locked away to break into your home, out of sight of the neighbors. Interior doors between the garage and your home often aren't as strong as exterior doors and may not have deadbolt locks.
Instead: Always close and lock the garage door. Consider getting a garage-door opener with random codes that automatically reset.