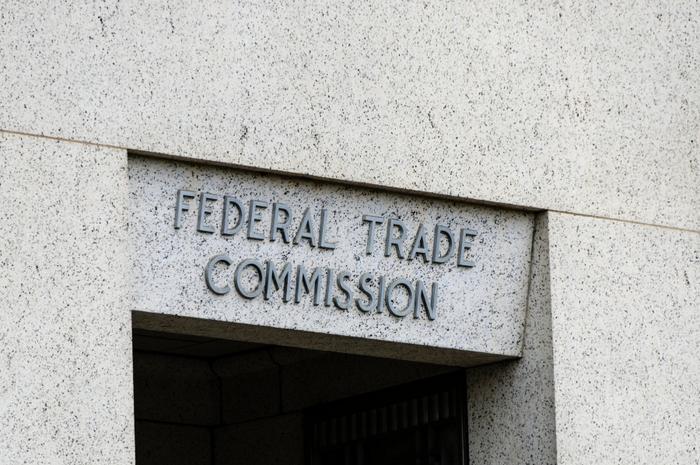 The Federal Trade Commission (FTC) was in full force on Capitol Hill on Tuesday. 
In one hearing, the Commission testified before the U.S. Senate Subcommittee on Antitrust, Competition Policy and Consumer Rights about how U.S. antitrust laws apply to acquisitions of emerging competitors by digital platforms. 
While that hearing was going on, the agency was also addressing its efforts to protect consumers and adapt to marketplace shifts before the House Appropriations Subcommittee on Financial Services and General Government.
As its investigation into Big Tech continues to swirl, Congress seems to be picking up the pace of getting the answers it's looking for. It was only a week ago that Congress decided to press Department of Justice and FTC officials about their handling of Big Tech, wanting those regulators to get to consumer protection issues earlier than it has in the past.
Disruption from technology
Appearing before the Antitrust, Competition Policy and Consumer Rights subcommittee, the centerpiece of FTC Bureau of Competition Director Bruce Hoffman's testimony was how many sectors of the economy have experienced significant turmoil as technology burrowed its way into various aspects of consumers' lives.
"Many sectors of the economy have experienced significant disruption -- disruption brought about by the widespread use of technology to support new and evolving business models," Hoffman said.
"Consumers have come to expect that 'there's an app for that,' and many technology-enabled businesses, particularly digital platforms, have thrived in the new digital economy. Digital platforms have played a large role in this change," the regulator continued. "But change of this magnitude makes it all the more critical for the Commission to pay close attention to this space and vigorously enforce the antitrust laws. Otherwise, our country will fail to reap the full panoply of benefits that could be made possible by digital platforms and other technological innovations."
But will the FTC put pro-consumer action where its mouth is? On the surface, it appears so. In his testimony, Hoffman did everything he could to champion the consumer's cause.
"As demonstrated by FTC actions in technology and other dynamic markets, current law provides the Commission with several potential avenues to counter anticompetitive conduct by large technology firms to thwart nascent and potential threats by acquisition or other means," Hoffman said in his closing statement.
"Given the importance of these markets to consumers and to the economy, the Commission is committed to vigorous enforcement of the antitrust laws to promote current and future competition in critical technology markets."
Protecting consumers through competition
In separate testimony before the House Appropriations Subcommittee on Financial Services and General Government, the FTC repledged its commitment to protecting consumer interests while promoting healthy competition through "vigorous" enforcement, education, and policy adjustments. 
Speaking on behalf of the Commission were Chairman Joseph Simons and Commissioner Rohit Chopra. The pair flashed their pro-consumer badges at the get-go and didn't let up -- referring to consumers 142 times.
"The FTC is the only federal agency with a broad mission to both protect consumers and maintain competition in most sectors of the economy," Simon said.
"Its jurisdiction includes privacy and data security, consumer fraud, mergers and acquisitions, and anti-competitive tactics by pharmaceutical and other companies. We enforce the law across a range of sectors, including health care, high technology, and emerging industries. The FTC has a long history of bipartisanship and cooperation, and we work hard to maintain it."
What does "working hard to maintain it" mean? In Simon's view, it looks like this:
Over $789 million returned to consumers through the third quarter of 2019.

More than $459 million in restitution distributed to consumers.

More than $317 million paid by FTC defendants through self-administered consumer refund programs.

The agency saving consumers an average of $38.90 for every $1 of resources devoted to its consumer protection program; $50.16 for every $1 of resources devoted to the merger enforcement program; and $40.12 for every $1 of resources devoted to the non-merger antitrust enforcement program.

A record-breaking $5 billion civil penalty against Facebook -- a judgment many thought let Facebook off too easily -- and a $170 million penalty against Google and YouTube over purported violations of children's privacy law.

The FTC's fight against robocalls that's led to 147 enforcement actions against 490 corporations and 393 individuals to date.

Giving the agency's IdentityTheft website a much needed update to "make sure consumers are aware of their new rights".

A free credit monitoring given to active military.
Simon did raise one important point of caution when it came to consumers. He noted that the U.S. SAFE WEB Act -- an act that allows the FTC to work with other countries on privacy and data security issues involving spam, spyware, misleading health and safety claims, privacy violations, data security breaches, and telemarketing fraud -- will "sunset" in 2020. Simon appealed to the subcommittee to reauthorize the commission's authority and eliminate the sunset provision so that it can continue to protect consumers.