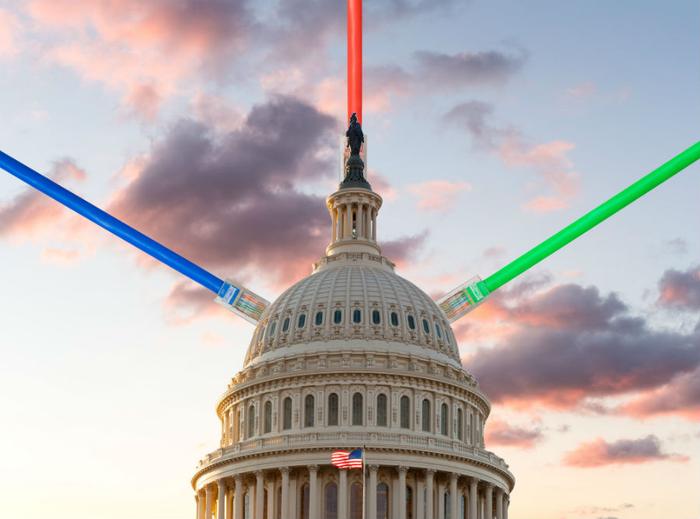 The Justice Department has launched an investigation into the fake comments that were submitted to the Federal Communications Commission (FCC) in the runup to the agency's controversial net neutrality vote.  
The Justice Department is looking into whether the fraudulent comments, which potentially number in the millions, constitute a crime based on the fact that millions of people's identities were posted on the FCC's website without their permission.
BuzzFeed News reported over the weekend that two organizations that had previously received subpoenas regarding a separate New York attorney general's office investigation confirmed that they had received new subpoenas from the FBI.
"The reports are the first that federal investigators are taking in interest in the case, which was already subject to an investigation previously announced by the New York Attorney General's office," BuzzFeed reported. "Both organizations had previously been subpoenaed by New York and said the scope of those subpoenas were similar."
Fake net neutrality comments
Over 22 million comments were filed to the FCC's digital comment system ahead of its vote to ultimately roll back Obama-era net neutrality rules. Since then, researchers have analyzed how many of the comments were actually unique and in favor of rolling back the regulations.
A study conducted earlier this year found that 99.7 percent of unique comments (meaning those that weren't made through campaigns that filed fake comments using the names of real people) were in favor of keeping net neutrality protections.
The FCC maintained for several months that its comment system was the target of a cyberattack, preventing consumers from utilizing the website to voice their opinion on the proposed net neutrality decision. Chairman Ajit Pai later admitted that the so-called cyberattack never took place.
Pai said recently that about 500,000 of the comments were linked to Russian email addresses. However, he has refused to release the data logs because he says the information must be kept private in order to help prevent cyber attacks.
Releasing the data logs would also violate the privacy interests of Americans who commented on the net neutrality repeal, he said.
Commissioner Jessica Rosenworcel, the agency's only Democratic chairperson, argued that the regulator is trying to "hide" behind Freedom of Information Act exemptions.