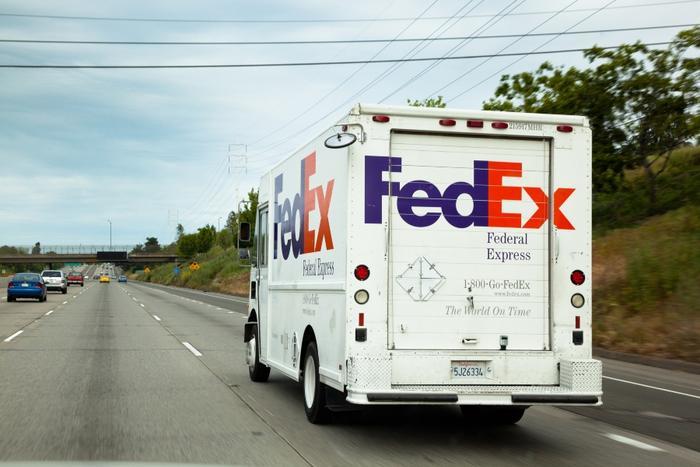 Millions of people get packages from FedEx every day, so scammers have used that fact to steal money from many of these consumers.
The package delivery company has taken the step of warning consumers to be extremely skeptical of communication that appears to come from the company. In nearly every case, the message is from an imposter.
The company says it is aware of texts that appear to be tracking documents from FedEx. The messages contain a tracking code and provide a link for consumers to set their delivery preferences.
If you happen to follow the link, it will take you to a page that appears to be an Amazon satisfaction survey -- only it's not. It's a look-alike page set up by the scammer. Consumers are then asked to enter a credit card number in order to claim a free product.
No unsolicited text messages
Even if you are expecting a package from FedEx, the company says you should not click on the link or follow the instructions.
"FedEx does not send unsolicited text messages or emails to customers requesting money or package or personal information," the company said in a statement to the media. "Any suspicious text messages or emails should be deleted without being opened, and reported to abuse@fedex.com."
FedEx is no stranger to these kinds of scams. To its credit, the company has gone to great pains to warn consumers about the various ways scammers are pretending to be the ubiquitous delivery company.
According to FedEx, consumers can recognize a scam if they are on the lookout for the following:
Unexpected requests for money in return for delivery of a package, often with a sense of urgency;

Requests for personal and/or financial information;

Links to misspelled or slightly altered website addresses (fedx.com, fed-ex.com, etc;)

Spelling and grammatical errors or excessive use of capitalization and exclamation points;

Claims that you have won a large sum of money in a lottery or settlement; and

Certificate errors or lack of Secure Sockets Layer (SSL) for sensitive activities.
If you are the recipient of any of these kinds of communications, the last thing you should do is respond to the sender. Instead, inform FedEx using the abuse@fedex.com email address. You may also consider informing your local police department and state attorney general.