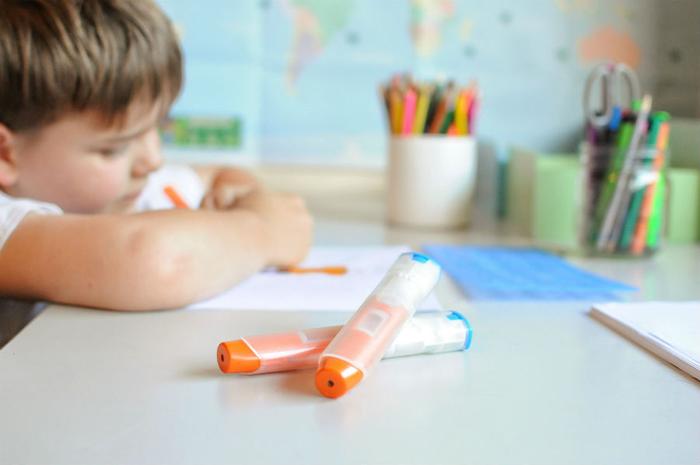 On Thursday, the Food and Drug Administration (FDA) announced that it had approved Teva Pharmaceuticals' generic versions of both the EpiPen and EpiPen Jr.  
The products will be the first generic competitor to Mylan's EpiPen auto-injectors, which are still on the FDA's list of drug shortages.
"Today's approval of the first generic version of the most-widely prescribed epinephrine auto-injector in the U.S. is part of our longstanding commitment to advance access to lower cost, safe and effective generic alternatives once patents and other exclusivities no longer prevent approval," FDA Commissioner Scott Gottlieb said in a statement.
Widespread shortage
"This approval means patients living with severe allergies who require constant access to life-saving epinephrine should have a lower-cost option, as well as another approved product to help protect against potential drug shortages," Gottlieb said.
Mylan, the maker of the EpiPen, introduced its own "authorized generic" version of the product in late 2016. However, the company faced criticism after consumers learned that the price of the emergency allergy drug had increased sixfold over a decade to more than $600 for a twin pack.
The ongoing EpiPen shortage is due to supply and manufacturer issues. An EpiPen competitor from Kaleo called AUVI-Q is not currently in shortage, but it is somewhat different from the EpiPen in terms of operation and dosing.
"These products can be hard to copy, and therefore sometimes don't face timely generic competition once patents and exclusivities are no longer a block to approval," Gottlieb added.
"We're applying our full resources to this important launch in the coming months and eager to begin supplying the market," Teva said in a statement.
Teva has not said when the new generic will be available, nor has it provided price details. However, the competition of having more than one EpiPen alternative on the market could help drive down the cost of the drug.
Teva was approved to market the generic version in 0.3 mg and 0.15 mg strengths.