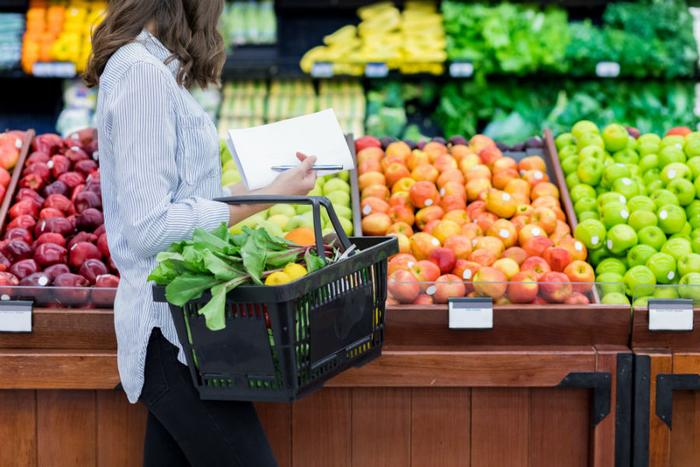 Grocery shoppers may feel shell-shocked by the rapid rise in food prices so far in 2022. It started with meat prices during the early days of the pandemic but now has spread across multiple categories.
Since June 2021, the cost of fish has gone up more than 11%, poultry has gone up more than 17% and the cost of eggs has risen at least 33%, according to the USDA. Ingredient prices are also rising. Fats and oils have risen in cost by almost 20% in the last 12 months. 
Many consumers have adjusted by switching to store brands. ConsumerAffairs consulted food industry and nutrition experts about other ways to trim food costs in a rising inflation environment.
Hayley Miller, a nutrition expert at Persona Nutrition, says the biggest price increases have come from animal sources, so if you want to eat healthily and save money it's important to work more vegetables into your diet.
Protein alternatives
"One alternative to pricey animal proteins is legumes, including beans, peas, and lentils," Miller told us. "These are nutrient powerhouses, packed with protein, vitamins, minerals, and fiber."
But Miller says they aren't "complete protein," meaning they don't give your body all the essential amino acids that animal proteins do. To bolster protein intake, she suggests combining legumes with a whole grain like rice. 
If the high cost of eggs is busting the budget, Adylia -Rhenee Gutierrez, a certified nutritionist and creator of Build Yhorlife Coaching, said there are plenty of healthy substitutes.
"Cottage cheese, paneer, chickpeas, almond butter, lentils, quinoa, and shrimp are all great sources of protein, iron, healthy fat, calcium, magnesium, potassium, and selenium, she told ConsumerAffairs. "So either of these can provide a healthy substitute for eggs.
Peanut butter instead of bacon
She also said peanut butter is a good substitute for bacon with less fat and sodium and can provide more protein than bacon.
Dr. Jerry Bailey, certified nutritionist and functional medicine physician at Lakeside Holistic Health, says consumers can lower the cost of breakfast with several easy, cost-effective and nutrient-dense options.
"Buying flour in bulk, either wheat or alternative grain flour to make pancakes, waffles, muffins, English style muffins and then freezing the extra for additional meals will significantly lower costs," Bailey said. "Buying in bulk from club stores for eggs, butter, and dairy or dairy-alternative milk will also cut costs per volume of food."
In addition to purchasing more private label products, Sean Turner, chief technology officer and co-founder of Swiftly, says grocery shoppers can save money by paying closer attention to coupons and special offers.
"For example, consumers can increase savings on groceries by leveraging retail loyalty programs and coupon stacking," Turner said. "Loyalty programs provide highly personalized exclusive deals, coupons, discounts, price comparison detection, and rewards that help boost savings."
If you aren't familiar with the concept, "coupon stacking" allows shoppers to apply multiple coupons to a product, thereby increasing the overall discount. 
"By leveraging both a loyalty program and coupon stacking, shoppers can get the most savings while reducing the effects of inflation and impending recession," he said.