---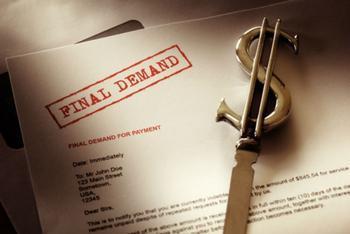 There are an estimated 6,000 debt collection firms in the U.S., making it a huge industry. According to the Consumer Financial Protection Bureau (CFPB), it affects around 70 million consumers who have some debt in collection.
Some of this debt is legitimate, some is not. Currently the burden of proof to show which is which falls on the consumers. Under proposals outlined by the CFPB, much of the burden would shift to the debt collection industry.
"Today we are considering proposals that would drastically overhaul the debt collection market," said CFPB Director Richard Cordray. "This is about bringing better accuracy and accountability to a market that desperately needs it."
Under the proposed rules, debt collectors would be required to limit their communications, clearly disclose the details of the debt, and make it easier for consumers to dispute the debt. When a consumer disputes a debt, a debt collector would not be able to continue collection efforts without providing sufficient evidence that the debt is real.
Sea change for the industry
If enacted, these proposals could bring about a sea change in the industry. Some of the biggest problems occur when a debt collector purchases an old debt from a bank or credit card company. Because the debt is old and has changed hands, the paper trail may be thin or missing.
Nonetheless, there have been instances where debt collectors have hammered away at consumers, even hauling them to court, over debts they insist are not legitimate. A case in point occurred in May 2015, when Portfolio Recovery Associates LLC, one of the largest buyers of written-off debt in the U.S., tried to collect a $1,000 credit card debt from Maria Guadalupe Mejia, who insisted the debt wasn't hers.
The jury decided the evidence showing the debt was not hers was so clear and overwhelming, it not only dismissed the case but awarded Mejia an $83 million judgment. In its blog, the CFPB says debt collection complaints outnumber all other types it receives.
250,000 debt collection complaints
"We have handled about 250,000 debt collection complaints since 2011 and have handled about 85,000 in 2015 alone," the agency said. "We have ordered creditors and debt collectors to refund hundreds of millions of dollars through our enforcement actions against unlawful debt collection practices since 2011."
Among complaints about debt collection, CFPB says the majority concern continued attempts to collect a debt that the consumer said was not owed, either because it wasn't their debt or had already been repaid or discharged in bankruptcy.
CFPB says consumers sometimes pay a debt that isn't theirs just to get rid of the debt collector. Other times, consumers spend time and money to dispute the debt. The proposed CFPB rules would shift the burden of proof from the consumer to the debt collector.
In the meantime, CFPB says that if you're having trouble with debt collection, you can submit a complaint to the CFPB online or call (855) 411-CFPB (2372).
---