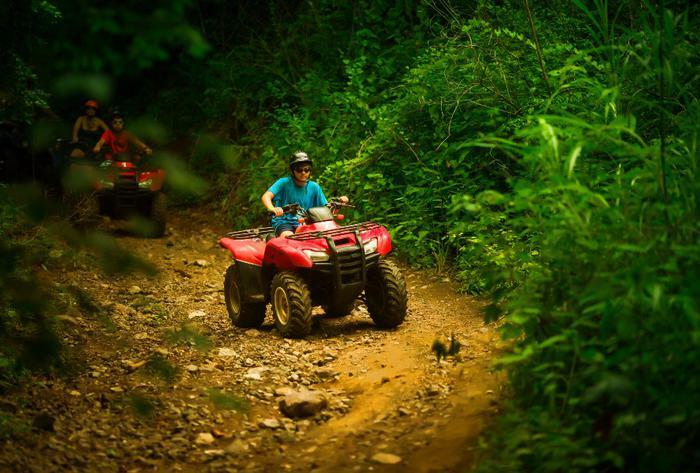 The U.S. Consumer Product Safety Commission (CPSC) has issued a warning to consumers to stop using an all-terrain vehicle (ATV) designed for and marketed to children.
The agency says EGL Motor's ACE D110 youth ATV does not meet federal safety standards and its use should end immediately to "avoid serious injury or death."
EGL Motor has informed CPSC that it is working to provide a remedy to consumers.
The ATVs are intended to be used by children as young as six, but the CPSC says they are lacking in several areas. The vehicles reportedly exceed the mandatory maximum speed limitations and fail to comply with other federal safety standard requirements for ATVs used by children.
The agency says it is concerned that children may not be able to adequately control the vehicles, which could crash at high speeds.
The ATVs were sold online and at dealerships. EGL Motor distributed and sold the ACE D110 model ATV from November 2019 through February 2021. Approximately 1,300 ATVs were sold since November 2019, for $650 to $850.
With the unofficial arrival of summer, the CPSC has also issued guidelines to parents for the safe operation of ATVs. Each year there are deaths and injuries when ATVs overturn, collide with other vehicles or objects, and eject their riders.
97% of injuries
ATVs accounted for approximately 97% of total off-highway vehicle (OHV)-related emergency department-treated injuries, the CPSC said. There were about 1,700 ATV-related fatalities and 445 ROV-related (recreational off-highway vehicle) fatalities reported from 205 to 2017.
The CPSC warns that ATVs and ROVs become more dangerous when children are allowed to operate adult-sized vehicles, or when more than one passenger rides on vehicles built for a single rider.  
Children under 16 accounted for the third-highest percentage of OHV (off-highway vehicle) deaths by age group; almost 50 percent of this group were children under 13 in the 2015 through 2017 period, Texas had the highest number of deaths from ATVs, ROVs or OHVs, with 161 fatalities.
Finally, the agency emphasizes that it is extremely dangerous to use ATVs and ROVs on paved roads intended for vehicles, stressing that they are simply not designed for that purpose. The vehicles can be unwieldy on paved surfaces and are prone to tip over.