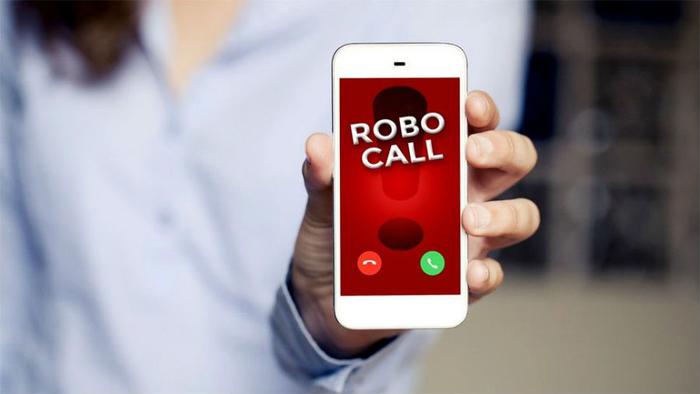 If it seems like you've been getting more robocalls lately, you probably have.
Hiya, an app company that screens cell phone calls, reports U.S. consumers received 4.9 billion robocalls in the first three months of 2018. The average consumer got six of these calls each month.
The company's analysis of calls made to mobile numbers has identified three major types of robocalls. The largest number, at over 38 percent, is classified as general spam.
The second-largest group, at 27.2 percent, was identified as scam calls, in which criminals tried to steal money or personal information from consumers. The third major group of calls came from traditional telemarketers.
Most calls are illegal
Besides being annoying, many of these calls are illegal. According to Verizon, all calls with pre-recorded telemarketing sales messages are illegal unless you agreed to be called. Some non-marketing robocalls, such as political and charitable calls to wireline telephones, are legal in most states, even if they are not wanted.
Last week the Senate Commerce Committee held hearings on the problem, looking for ways regulators can reduce the number of computer-generated calls to wireless numbers.
"Abusive robocalls are persistently annoying and at worst they are a means for significant fraud and theft," said committee chairman Sen. John Thune (R-S.D.).
FCC's call to action
Lois Greisman of the Federal Trade Commission's (FTC) marketing practices division, said changes in technology have enabled calls to be made more cheaply and on a larger scale than ever before, leading to increased consumer frustration. She said the FTC has brought 135 enforcement actions against robocalls, but the problem persists.
Margot Saunders, senior counsel for the National Consumer Law Center (NCLC), said the surge in consumer complaints about these intrusive calls just underscores the need for the Federal Communications Commission (FCC) to strengthen the federal Telephone Consumer Protection Act (TCPA) to cover autodialed calls and to give consumers relief from this growing problem.
"The TCPA is the principal federal law to provide protections against harassing and unrelenting debt collection calls from first party creditors," said Saunders. "The debt collection industry is a key driver of abusive calls that break the law with documented cases resulting in hundreds or even thousands of calls to a person even after repeated requests to stop."
Saunders said the FCC should issue an expansive definition of the TCPA to cover all texts and calls. She warned that if the government's definition of an automatic telephone dialing system is not sufficiently broad, consumers will have no protection against the growing number and types of unwanted calls and text messages.