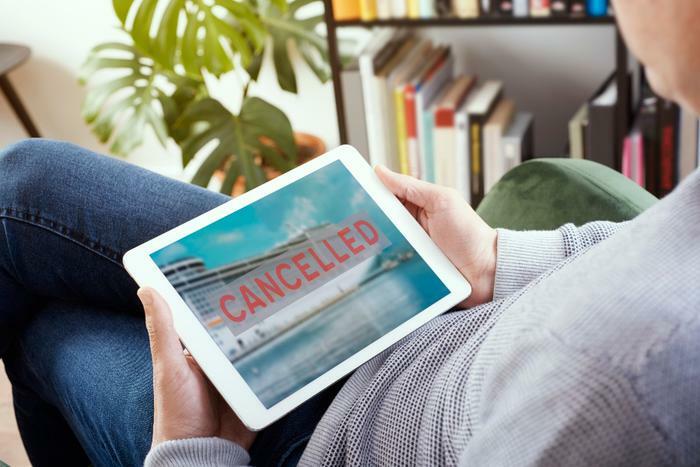 Major cruise lines are once again in the crosshairs of the Centers for Disease Control and Prevention (CDC) over an escalating number of COVID-19 cases aboard ships. According to various reports, the CDC has opened an investigation into 36 ships and is observing another 32 vessels amid COVID-19 outbreaks. 
According to the CDC's charts, Carnival has the most at stake. Despite the company's commitment to operate vaccinated cruises through March 31, 2022, it has 17 ships being scrutinized for being at or above the CDC's investigation threshold. Crossing that threshold could mean any number of things – from .10% or more of passengers testing positive during the previous 7 days to one or more cases being reported by ship crew members.
Other cruise lines that the CDC lists as being part of an investigation or has been investigated and remains under observation include:
Royal Caribbean – 14 ships

Norwegian – 8 ships

Celebrity Cruises – 5 ships

Holland America – 4 ships

Princess Cruises – 3 ships

MSC Cruises, Crystal Cruises, Oceania, and Viking – 2 ships
Cruise lines claim they're following rules
Cruise lines have clashed with the CDC several times since the pandemic began due to the various virus mitigation efforts that the agency has enforced. When it looked like COVID-19 was losing all its steam and bookings started to climb again, the industry fretted over the CDC's lack of flexibility with its no-sail order. 
Despite all that, Carnival says it's following the agency's dictates and has the data to prove it. A company spokesperson told Insider that the CDC has been "fully informed and supportive of its protocols and operational plans." 
An MSC Cruises spokesperson stated that their company has hosted more than a million passengers who have met its health and safety protocols, which include a vaccine mandate.
Be ready for your cruise to get canceled
More consumers will likely be looking to take a cruise as temperatures turn colder this winter, but that may be a problem if the number of new COVID-19 cases continues to climb due to the Omicron variant. If your trip does get canceled, then you'll need to connect with the company you were traveling with to rebook or get a refund. 
But beware – many cruise lines will offer bonus credits to entice you to rebook instead of canceling to get a refund. That's what happened to one ConsumerAffairs reviewer earlier this year, and the outcome was worse than she expected.
"I purchased a cruise for the beginning of October. It was canceled due to Covid-19. That's understandable. They gave me $300 onboard credit. However once I tried to rebook I found that all the cruises were several hundred dollars higher so [I was not] able to get a price like the one THEY CANCELED," Shannon from Atlanta wrote in a review of Carnival.
The moral of the story? Make sure you know exactly what you're getting if you choose to rebook a canceled cruise.