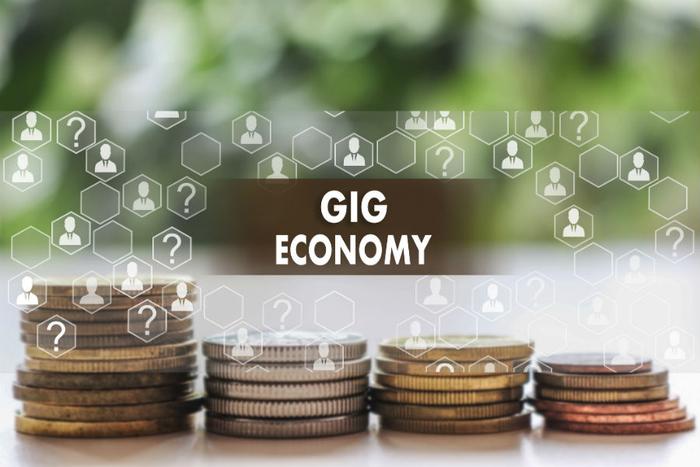 The presidential and congressional races might have gotten all the national attention, but voters in several states also pulled the lever for popular ballot initiatives.
In California, voters overwhelmingly backed Proposition 22, which overturned a state law requiring drivers for ride-sharing companies to be employees rather than independent contractors. Uber and Lyft had campaigned heavily in favor of Prop 22, saying California's gig economy law would radically change their business models and significantly raise costs for riders. 
The race wasn't even close; the Associated Press called it before 11 p.m. local time, with 58 percent of California voters supporting it. The Los Angeles Times reports that it was a major setback for California's labor unions, which had lobbied the legislature for passage of the gig economy law.
Unions had better luck on election day in Florida. Voters approved a referendum to raise the state's minimum wage to $15 an hour by 2026. It's the eighth state to take that action. The current minimum wage in Florida is $8.56 an hour. The ballot initiative approved by voters raises it to $10 next year, then increases it by $1 an hour every year until 2026.
The measure had strong labor support and was also supported by Democratic Presidential Candidate Joe Biden. It easily passed, despite the fact that President Trump carried the state.
Drug legalization
Voters in New Jersey approved a constitutional amendment that legalizes the recreational use of marijuana, joining a growing number of states that have legalized the use of the drug. Voters overwhelmingly approved the amendment, with 66 percent voting in favor.
Gov. Phil Murphy was in favor of the amendment, having campaigned on legal marijuana three years ago. 
Voters in Oregon went a step farther, voting to decriminalize small amounts of several drugs. The ballot measure legalizes the use of psilocybin — the psychedelic compound in mushrooms — as a treatment for mental health patients. 
The state also decriminalized the possession of small amounts of drugs such as heroin, cocaine, Oxycodone, and methamphetamine. Possession of these substances will now be treated as a civil violation that carries a fine, with the money going towards addiction treatment and other drug rehabilitation measures.