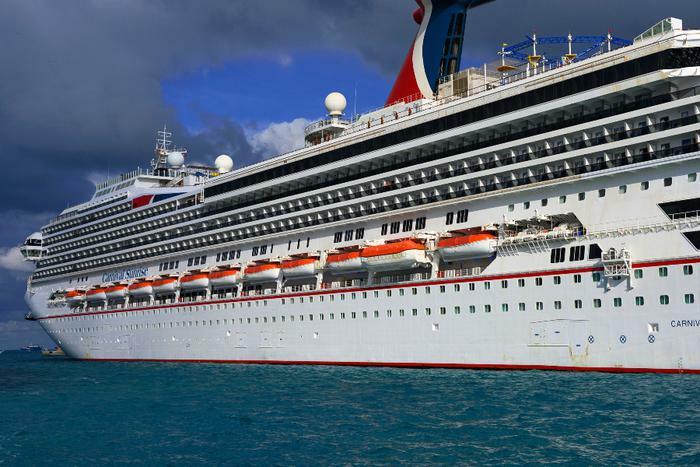 Travelers who are thinking about hitting the high seas in 2023 should also be thinking about the prices they're going to have to pay to make that happen. 
According to policyholder data from InsureMyTrip, cruisers got a good deal in 2022 – paying an average of $4,104 to take a cruise between January and March of 2022.
However, for the same time in 2023, policyholders will pay an estimated $6,250 for their ocean voyages. That's a 40%, $2,100 increase. 
That's a sizable increase for most people, one that can easily cause would-be travelers to scrap other vacation plans.
Why are cruise lines charging more? Well, basically because there are more travelers who want to enjoy a week or two at sea. Another reason is that almost every cruise line has launched a new ship -- or will in 2023 -- so they want to be able to pay for that investment.
It's not Armageddon cruise experts say
Yes, the ships are filling up fast -- thanks in part to future cruise credits (FCC's) that were given to all those with canceled cruises due to COVID-19.
"These FCC's have an expiration date so they have to be used by a certain date, hence 2023 bookings. Demand has resulted in higher prices and less availability," Elisa Karen Ball, a travel advisor at Total Travel Experts, told ConsumerAffairs.
Ball says that cruising is still a good value because cruise lines are rolling out packages like there's no tomorrow.
"Many luxury cruise lines have packaged everything so the guest pays one price," she said.
Other travel experts agree
Experts from InsureMyTrip, and Cruise Critic have also combined forces to help travelers find the best deals and make the most informed decisions when booking a cruise in 2023. Here are some FAQs they shared with ConsumerAffairs:
Q: I'm looking for a deal.  Should I book a cruise before or during wave season?  
"You're likely to score a great deal at either time, but the big question is around your flexibility. If you have specific needs or preferences (date, ship, cabin type), it's early enough that you'll likely be able to book exactly what you're looking for – and secure a great deal," Cruise Critic's Colleen McDaniel said. 
She, like Ball, said that the secret sauce is the available perks, but don't just take the first deal you see – take a comparative look and play one cruise line's offerings against another. And whatever you do, don't book solely on price. 
"It's easy to see a low fare and want to jump on it immediately. But it's important to do your research to make sure it's the right ship and experience for you. Read reviews from other cruisers and read more about what you can expect onboard," she suggested. 
Q: How important is travel insurance?
Travel insurance took a hit during the pandemic because of what was and what wasn't included if COVID impacted a cruise, a destination, or a family of cruisers. Now that things have settled, InsureMyTrip's Meghan Walch says the safest bet is buying travel insurance with the added Cancel for Any Reason (CFAR) rider. 
"If you need to cancel a cruise for something other than a covered reason – CFAR may reimburse you up to 50%-75% of your prepaid, non-refundable trip costs," she said.
And you should also take a look at your medical insurance to see what's covered, too.
"If you're traveling out of the country – we recommend emergency medical coverage because most domestic health insurance plans will not cover medical bills overseas," Walch said.
Q: Should I buy travel insurance through the cruise line or a third party?
 This is a thorny subject. Walch recommends that you do your research. "Don't just check the travel insurance box on a cruise line website. These plans may not cover what you think they will."
She said that InsureMyTrip researchers analyzed popular cruise lines and found while many offer basic travel insurance perks, few cruise lines offer robust trip cancellation insurance or expansive emergency medical care coverage.
As ConsumerAffairs found, buying travel insurance through the cruise line can wind up being a can of worms if something goes wrong.
"Bought this insurance based on Viking River Cruises recommendations on Viking's booking system. Was removed from cruise after two days. Numerous calls and emails later they still can't do math in Claims Department," Courtney from Grand Haven Mich. wrote in her review of TripMate.