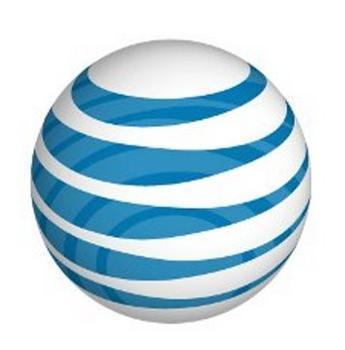 AT&T Services has agreed to pay $7.75 million for its role in a directory assistance scam that Drug Enforcement Agency (DEA) investigators stumbled onto while probing a drug-sales and money-laundering operation.
Scammers "crammed" AT&T wireline customers $9 a month for the non-existent service even though they were never able to provide evidence that the customers had ordered the service, investigators said.
"A phone bill should not be a tool for drug traffickers, money launderers, and other unscrupulous third parties to fleece American consumers," said Federal Communications Commission (FCC) Enforcement Bureau Chief Travis LeBlanc. "Today's settlement ensures that AT&T customers who were charged for this sham service will get their money back and that all AT&T consumers will enjoy greater protections against unauthorized charges on their phone bills in the future."
Cramming scam
The DEA discovered the cramming scam while investigating two Cleveland-area companies, Discount Directory, Inc. (DDI) and Enhanced Telecommunications Services (ETS) for drug-related crimes and money laundering. 
In the course of seizing drugs, cars, jewelry, gold, and computers totaling close to $3.4 million from the companies' principals and associates, DEA investigators discovered financial documents related to a scheme to defraud telephone customers, according to the FCC. 
AT&T received a fee from the companies for each charge AT&T placed on its customers' bills. Although DDI and ETS submitted charges for thousands of AT&T customers, they never provided any directory assistance service. 
Under the terms of today's settlement, AT&T will issue full refunds to all current and former consumers charged for the sham directory assistance service since January 2012. These refunds are expected to total $6,800,000. AT&T will also pay a $950,000 fine to the U.S. Treasury.  
Third-party products
The FCC said that as part of the settlement, AT&T has agreed to cease billing for nearly all third-party products and services on its wireline bills, adopt processes to obtain express informed consent from customers prior to allowing third-party charges on their phone bills, revise their billing practices to ensure that third-party charges are clearly and conspicuously identified on bills so that customers can see what services they are paying for, and offer a free service for customers to block third-party charges.  
In addition, the Consent Decree requires AT&T to implement a detailed program for addressing and refunding consumers who complain to the company about unauthorized third-party charges. 
It's not the first time AT&T has been implicated in cramming schemes. In 2014, it agreed to pay $105 million in fines and refunds to current and former wireless customers for unauthorized third-party subscriptions and premium text messaging services as part of a global cramming settlement with the FCC, Federal Trade Commission, and states' attorneys general.