---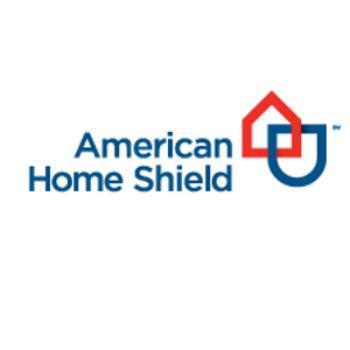 If you're a homeowner worried about the cost of maintaining your house and appliances, setting money aside in a special "rainy day/repair fund" savings account every month is probably a better choice than buying a warranty from American Home Shield and giving your money to them.
At least, that's the impression we got from our readers this month. In just the past 30 days, we've had 27 different AHS customers write us to share complaints about the company, and in any random sampling of these stories, the same disturbing patterns emerge.
Let's start with Christine T. of Dallas, who wrote on Oct.8 to urge us, "PLEASE do not waste your money with this company." Christine had an AHS warranty for two years before she first tried requesting service from them. Then, she discovered, "you have to pay a $75 fee just for them to assess [the problem], NOT REPAIR."
After the assessment, "by some coincidence, nothing in the contract covers what needs to be repaired …. My water heater was leaking and in order to bring it to code with repairs (not covered by contract) it would cost $1,200! Really? I can go to the local Home Depot and buy a water heater brand-new for $400."
JM of Sacramento, Calif., also paid a $75 assessment fee after his bathroom tub/shower started leaking. But that's as far as he got. He wrote us on Oct. 7, a full month after he first attempted to have AHS fix the leak: "On Sept 6, 2013, I emailed a request for repair for our tub/shower leak," he told us. A plumber came out on Sept 9, looked at the tub, collected his $75 and left.
JM spent the next three weeks calling the plumber and AHS, and repeatedly received assurances that his case was under review and his leaking tub would be fixed any day now. Eventually, he grew exasperated enough to write us with the observation: "It is now in the fourth week and no resolution has been completed by American Home Shield. We are still out of the $75 that we paid … October 6, 2013, nothing done, tub/shower still leaking."
No breeze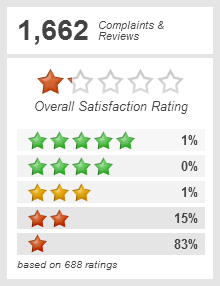 Nor did Chicago resident Ezella W. get any response about her three broken ceiling fans. She told us, "I called American Home Shield on Sept. 12, 2013, Thursday, about my three ceiling fans and no one has come out to fix them. … Today is Oct. 3, 2013, and I am calling again to try to get my ceiling fans fixed. What is the problem with this company?"
Sean K. of Cameron Park, Calif., wonders the same thing. When his water heater broke, he did manage to get a technician to fix it with little difficulty — after he paid for it himself. Sean's problem is that AHS was supposed to reimburse him, but hasn't.
After repeated calls to and assurances from AHS representatives: "We then sent fax copies of the repair invoice … and our AHS contract showing that if we were given authorization to use an independent contractor, AHS would reimburse us for the repair fee of $700."
So what happened?
"Weeks pass with no response (approval or rejection) from AHS. It is like you send things into a black hole over there. Each time we would call a rep, they would approach the claim like it was the first time, giving us another (different) fax to send the claim documents to."
Sean is now "taking it to litigation where we will go for triple damages. You cannot get to a manager or supervisor, or even the claims department at AHS, only to a call center uneducated idiot. We had initial contact with AHS, had their contractor come take a look, got approval verbally to use the local expert, paid him $700, for a covered item....and AHS is trying to not reimburse us on the grounds that whatever idiot rep we spoke to did not put the approval in the computer. Anyone who uses this company is an idiot, IMO."
Another Californian, Steve P. of Simi Valley, had an AHS warranty only because it was included in the purchase price of his new home. He soon concluded his warranty was worthless; when his built-in microwave oven broke, he paid $75 for a service call, but never had any repairs done. "I cancelled my policy after 2 months only to get a partial refund …. They provided no services and charged me almost $200 to cancel."
Dissatisfied with repairs
Even when AHS does provide repair services, our readers found themselves dissatisfied with the quality. When Virginia M. of Gig Harbor, Wash., discovered her kitchen faucet was leaking, AHS sent repairmen who were polite and professional, she said, but couldn't repair the faucet; it would need to be replaced.
"On their second visit, they brought what was described as a 'contractor grade' faucet, which was vastly inferior to original. I called AHS and they refused to upgrade. I had to go to Home Depot and purchase a faucet myself, which necessitated a third visit. I would not subscribe to this AHS service ever again if this is typical of their level of customer service! Oh yes, there is a $75 service fee on every call, in addition to upgraded parts you'll want to use."
After awhile, our readers' complaints about American Home Service all started sounding alike. Jodi M. of Helotes, Texas, told us about her experience on Sept. 23: "at the expense of lousy customer service, we have been 15 days without AC in south Texas."
Jodi's fellow Texan, RaeLee P. of Waxahachie, can top that. She wrote us on Sept. 18 to complain, "My AC went out on a Monday three weeks ago. The temperature has been in the hundreds all summer. I have been paying premiums to AHS for years…." Even so, when her air conditioner broke down in the middle of a heat wave, she never could get AHS to fix it, so after several frustrating (and sweltering) weeks getting the runaround from AHS, she eventually gave up, cancelled her AHS policy and paid to repair her air conditioner herself.
Denise H. of Springfield, Ill., Oct. 2: "I have never had an experience with any company that comes close to American Home Shield nightmare. It takes them more than two weeks to get an air conditioner and a cherry picker to get the unit on the roof of the condo building. … The unit was finally installed on 9/11 and has never worked correctly."
Erica P. of Orlando, Fla., Oct 10: "I can't tell you how many times last year, AC repair guys came out to fix things. Every time there was a fix, it was a $75 charge. Every time something broke down, it could take days before someone came out - so no AC and I live in Florida." Even after AHS finally agreed to replace her lemon of an air conditioner, Erica said, "I still had to pay $500 for the pad, hurricane clips and removal of old product."
And so on; what you've read here constitutes less than a dozen of this month's 27 different complaints we got regarding American Home Shield. We emailed the company to request clarification regarding their assessment, repair and reimbursement policies, but thus far we've not received any response.
Thanks
Keep an eye on your inbox, the lastest consumer news is on it's way!
Unsubscribe easily whenever you want
---