Just the latest in a string of such incidents, FAA reports
05/31/2017
|
ConsumerAffairs

By Mark Huffman
Mark Huffman has been a consumer news reporter for ConsumerAffairs ... Read Full Bio→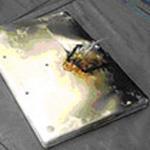 A JetBlue flight from New York's JFK Airport to San Francisco made an emergency landing in Grand Rapids, Michigan after a laptop stored in a carry-on bag exploded and caught fire.
The plane landing without incident and there were no injuries, according to the airline.
Officials at Gerald R. Ford Airport told WZZM-TV Flight 915 refueled and took off again for San Francisco and the flight was completed without further incident.
The scare draws new attention to the potential ...
More
Battery expert says preventing lithium ions from becoming trapped would improve performance
05/17/2017
|
ConsumerAffairs

By Mark Huffman
Mark Huffman has been a consumer news reporter for ConsumerAffairs ... Read Full Bio→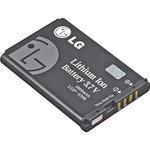 The lithium ion battery has been the key to mobile electronics. It powers all manner of portable devices, from laptops to smartphones -- even cars.
But over time, you may notice that these batteries don't seem to hold as much juice. And now that consumers are keeping their smartphones a lot longer and not upgrading every two years, they often find their battery issues are getting worse.
"As your cellphone battery ages, you notice that you have to plug it in more often," s...
More
Sort By