The lithium-ion battery packs in the self-balancing scooters/hoverboards can overheat
07/25/2017
|
ConsumerAffairs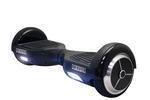 iRover of Fair Lawn, N.J., is recalling about 2,800 self-balancing scooters/hoverboards.
The lithium-ion battery packs in the self-balancing scooters/hoverboards can overheat, posing a risk of smoking, catching fire and/or exploding.
There have been two reports of the battery packs in the recalled self-balancing scooters/hoverboards smoking and overheating. No injuries or property damage have been reported.
This recall involves iRover self-balancing scooters, commonly refe...
More
Popular toy is the latest lithium ion battery-powered device to overheat
07/03/2017
|
ConsumerAffairs

By Mark Huffman
Mark Huffman has been a consumer news reporter for ConsumerAffairs ... Read Full Bio→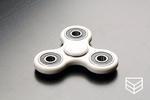 After two separate reports of fidget spinners catching fire while charging, government safety officials are urging caution.
In a statement to the technology publisher Gizmodo, the Consumer Product Safety Commission (CPSC) said it is investigating, and recommended users monitor the toys while they are charging.
The two fires were first reported by parents on social media, and the reports were later picked up by local media. In both cases, the toys were from undetermined ma...
More
Sort By