Popular toy is the latest lithium ion battery-powered device to overheat
07/03/2017
|
ConsumerAffairs

By Mark Huffman
Mark Huffman has been a consumer news reporter for ConsumerAffairs ... Read Full Bio→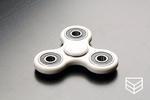 After two separate reports of fidget spinners catching fire while charging, government safety officials are urging caution.
In a statement to the technology publisher Gizmodo, the Consumer Product Safety Commission (CPSC) said it is investigating, and recommended users monitor the toys while they are charging.
The two fires were first reported by parents on social media, and the reports were later picked up by local media. In both cases, the toys were from undetermined ma...
More
Just the latest in a string of such incidents, FAA reports
05/31/2017
|
ConsumerAffairs

By Mark Huffman
Mark Huffman has been a consumer news reporter for ConsumerAffairs ... Read Full Bio→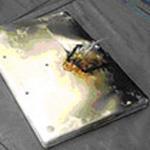 A JetBlue flight from New York's JFK Airport to San Francisco made an emergency landing in Grand Rapids, Michigan after a laptop stored in a carry-on bag exploded and caught fire.
The plane landing without incident and there were no injuries, according to the airline.
Officials at Gerald R. Ford Airport told WZZM-TV Flight 915 refueled and took off again for San Francisco and the flight was completed without further incident.
The scare draws new attention to the potential ...
More
Sort By