Device was reportedly plugged in and charging when it burst into flames
03/13/2017
|
ConsumerAffairs

By Mark Huffman
Mark Huffman has been a consumer news reporter for ConsumerAffairs ... Read Full Bio→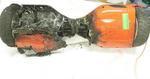 The death of a three year-old girl in Harrisburg, Pa., over the weekend is being blamed on a hoverboard.
The child wasn't using the device. Authorities say it was plugged in and charging when it apparently overheated and triggered a fire that eventually engulfed the house, taking the child's life. Three other members of the family were critically injured.
The city's fire chief told reporters that family members heard the hoverboard making "sizzling and cracking" sounds sh...
More
The lithium-ion battery packs can overheat
02/08/2017
|
ConsumerAffairs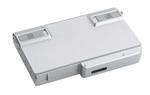 Sony Electronics of San Diego, Calif., is expanding its June 2016 recall of Panasonic battery packs used in Sony Electronics laptop computers.
Another 700 battery packs are being recalled. About 1,700 were previously recalled.
The lithium-ion battery packs can overheat, posing burn and fire hazards.
No incidents or injuries have been reported.
This expanded recall involves Panasonic lithium-ion battery packs installed in 18 models of Sony's VAIO Series laptop computers.
The ...
More
Sort By