A child seated in the carrier can slip through the leg openings
04/28/2017
|
ConsumerAffairs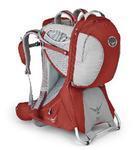 Osprey Child Safety Products and Osprey Packs of Cortez, Colo., is recalling about 88,000 Poco child carriers sold in the U.S. and Canada.
A child seated in the carrier can slip through the leg openings, posing a fall hazard to children.
The firm has received four reports of children falling through the carrier leg openings, resulting in one report of a skull fracture and one report of scratches to the head.
This recall involves all models of Poco, Poco Plus and Poco Premi...
More
The infant carrier portion may not attach to the seat base securely
01/12/2017
|
ConsumerAffairs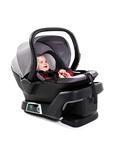 4moms is recalling 1,622 4moms Self Installing Rear-facing Infant Car Seats, model number 1032, manufactured July 1, 2016, to October 31, 2016.
Due to a tight rivet, the affected car seats have a coupling hook that may not properly engage around the coupling pin, preventing the infant carrier portion from securely attaching to the seat base.
If the infant carrier does not properly attach to the base, the carrier can detach in a crash, increasing the risk of injury.
4moms w...
More
Sort By