The infant carrier portion may not attach to the seat base securely
01/12/2017
|
ConsumerAffairs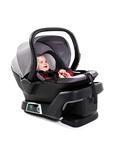 4moms is recalling 1,622 4moms Self Installing Rear-facing Infant Car Seats, model number 1032, manufactured July 1, 2016, to October 31, 2016.
Due to a tight rivet, the affected car seats have a coupling hook that may not properly engage around the coupling pin, preventing the infant carrier portion from securely attaching to the seat base.
If the infant carrier does not properly attach to the base, the carrier can detach in a crash, increasing the risk of injury.
4moms w...
More
The seats fail to comply with federal safety requirements
01/11/2017
|
ConsumerAffairs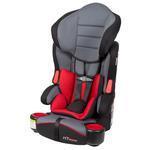 Baby Trend is recalling 34 Hybrid LX 3-in-1 Centennial booster seats, model number FB58181, manufactured on July 23, 2016; and Hybrid LX 3-in-1 Kiwi booster seats, model number FB48417, manufactured on July 14, 2016.
The child seats have a center adjuster rivet that may pull through or break if the harness is being used with a child weighing more than 40 lbs. As such, these child seats fail to comply with the requirements of Federal Motor Vehicle Safety Standard (FMVSS) ...
More
Sort By