Protect Your Home
Protect Your Home is one of the largest home security companies in the world. We have more than a hundred installation branches throughout the U.S. supporting and installing home security systems. Because we have home security system installation service centers across the nation, most locations can have an ADT monitored home security system installed within 24 hours to make sure you get immediate assistance in protecting your home and loved ones. Once your home is equipped with the security system, it is connected to a network of ADT Customer Monitoring Centers nationwide, delivering non-stop security monitoring 365 days a year.
All of our installation technicians are Protect Your Home employees, not third-party contractors, so you can count on your Security Advisor to take the time to set up your system properly, help you understand how the system works, and make sure your home and family are thoroughly protected
Consumer Complaints and Reviews

Three months ago I responded to a brochure from ADT. The company came to install the system. The technician was here from 9-5 when I asked him to leave. He was rude, belligerent and refused to leave. I threatened to call the police. The second technician spent five hours trying to reprogram the system. I had service for one month. After that I have had a yellow triangle telling me the system is not connecting with ADT. ADT now tells me that the keypad installed is not adequate for my house.
I asked Defenders to install a booster. The third technician came out and told me they did not supply him with a booster and that the system is really connected without any interruption. When I told him that ADT headquarters told me they do not have a signal from my house he just shrugged his shoulders. The technicians with Defenders are not qualified to install and service the equipment. You have to go direct to ADT. Do not be led into an agreement with Defenders.

My experience with ADT was very enlightening and educational regarding points of entry on my home, different risk assessments, and how I am able to protect my home and family. Dustin, our technician, was very friendly and professional and installation was very easy. I was surprised with how nicely the newer hardware was installed; no wires needed and it perfectly covered the places my previous ADT equipment was installed. Overall I would have to say that I am very happy with the services as a whole and would recommend ADT to my friends and family.

Worst billing dept. Ever. During install they charged credit card and promised it would not be used for monthly service... they lied and charged credit card for monthly payment. I contacted and canceled this, and asked for monthly bill. I have yet, to receive a monthly statement. Thanks to new microchip card, old card canceled and they can't charge my card no more. Still have not received a statement.

Was satisfied with the work I received. My husband was a little upset because we had to spend money that we did not expect, but overall, we are happy with our new alarm service, until now. I'll have to wait and see...

The service representative on the telephone was very helpful and worked well with me to schedule installation ASAP. The technicians who installed my system did a great job explaining additional services and on ensuring that I understood completely how my system worked - both the main control but also the remote, the beside control and both the website and app. I felt very comfortable with the installers and they were very personable as well as professional.
How do I know I can trust these reviews about Protect Your Home?
693,146 reviews on ConsumerAffairs are verified.
We require contact information to ensure our reviewers are real.
We use intelligent software that helps us maintain the integrity of reviews.
Our moderators read all reviews to verify quality and helpfulness.
For more information about reviews on ConsumerAffairs.com please visit our FAQ.

They were excellent. The service rep went out of her way to make sure a system design was correct to meet my needs. She helped me to determine the best location for sensors and made sure the system worked perfect before leaving.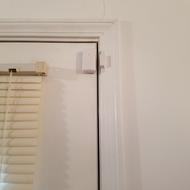 A friend visited me over the past weekend. He installed ADT security systems for 6 years and he told me all my door sensors were installed incorrectly. The large, heavier piece is supposed to be installed on door molding/frame and small part on the door. Opening and closing of the door will inevitably shake the large, heavier piece loose. My first door sensor malfunctioned 28 days after install. Now I am within 7 days of the end of 90 days and any future calls to fix system will cost me a service call.
I really hate to think that they install these sensors incorrectly to insure future income from service calls. But I do not know what other reason they would install the door sensors incorrectly unless the installers are not trained on proper installation. I called for technician to come out and make correct installation of all my door sensors. Was transferred 3 times and never got an appointment for them to come fix the door sensors. Am supposed to receive a call from local DEFENDER office to schedule it within the next week before my 90 days are up to avoid a service charge. I will be calling everyday until it gets done.
If you sign a contract with Protect Your Home (DEFENDER), be sure they install door sensors correctly the day they install. The large piece goes on door molding or frame. The small piece on the door. Don't let them leave with them installed the other way around. It is guaranteed to fall off and perhaps AFTER your 90 days so they will charge you a service charge to come out and fix it.
I previously left a review about how the contract I signed did not agree with what DEFENDER salesman was telling me. Nowhere in the contract does it say I was paying for QSP (Quality Service Protection) which warranties all equipment as long as I have ADT service monitoring. After multiple calls, the salesman did come back and brought me an addendum to my contract specifically stating QSP was included in my contract. I am guessing they did that just for me because I read the contract and recognized the deficiency. Read your contract carefully and REQUEST an addendum for QSP if you get pulse system. The contract they use DOES NOT state you have QSP. So when you sign your contract, BE SURE IT says it includes QSP. Because the contract does not say that.

The installer was very friendly and knowledgeable. It took a long time to get the service in but only because my building walls are mostly concrete. However he made sure the service was working before he left, and he did explain all the additional options that were available for purchase.

Jason was amazing! He was very informative and gave me all of my options when it came to choosing the right equipment to protect my home. He walked me through how to use everything and was extremely professional while installing. I would definitely recommend your services to a friend.

The service tech. was very polite, knowledgeable and helpful with suggestions on where to place sensors and which ones would work best for my home. The sales rep. had suggested a particular sensor for my garage but the service tech. did not think it was a good idea due to how hot the weather can get in my area which could lead to false alarms.

This is questionable and subpar service in several respects: Installer did not show up the first day I scheduled them. A manager called and offered me a $150 gift card for the inconvenience. Later I was told that I would only be given a $50 card on top of the $100 card ADT already had offered me. DEFENDERS simply did not honor their own offer.
They also do not honor ADT's sales representations. Even after more than $1000 in credits, the technician tried to upsell me a system for a $2000 payment that did not even include new cameras. After some negotiation I was able to task them down to $500, but then they added a $99 fee and the ultimate cost was around $600. For a basic system, given that I own the cameras from my previous ADT pulse system.
The technical knowledge of the installers is limited, nor are they particularly good at what they do or at customer service. They installed equipment that ran on electrical outlets, but only when the lights are on in my attic. They were not familiar with and lacked the technical expertise to install cameras that are listed as approved for installation on the ADT Pulse website. They also failed to advise with me about the specific location/view span of cameras, instead installing them where most convenient to them.
The technicians rushed to complete the job and left without confirming that all of the cameras work. Two are inoperable. The technicians pass the buck back to ADT and do not take responsibility or make any effort to help customers solve problems. They blamed ADT for a camera that they were unable to install (the model 1000, which ADT has used for years), even though these are listed on the Pulse website as ADT approved devices. They said that I should call ADT and ask them to honor their warranty -- the cameras work (they were installed on another Pulse system just days ago), but DEFENDERS technicians just do not know how to install them.
First thing tomorrow, I will give a notice of cancellation. I will also pass on information to the TN attorney general describing the specific offers ADT advertises and what DEFENDERS offer me and then sold me. I was a big fan of the pulse system, which I had in my previous home, but ADT just lost a long-time customer by passing on my request for service to DEFENDERS. Not only does DEFENDERS engage in bait and switch with ADT offers; their technicians lack the knowledge and customer service ethic that previous ADT technicians were able to successfully deliver. If this kind of shoddy service continues I am confident that it will be bad for ADT's business, given the many other options that are out there.

A year ago, me and my fiance moved into a very sketchy area and were renting. Knowing our lease would be up in a year I decided that security was completely necessary for us to feel safe in our temporary home. So I had ADT security system put in our home. Apparently, ADT does not service the Fort Myers area. It is a company subcontracted through them called ADT Defenders.
If this is the company that services your area just do yourself a favor and avoid at all costs! They are the rudest group of individuals that I have ever spoke to. Their glass break sensors are a joke. My dog's barking set them off. I spent the year bypassing them so my alarm did not go off every hour after a technician had come out and "turned them down" which was supposed to resolve the issue but it did not. The sense of insecurity grew stronger in my new home seeing as every time I was away the dogs were setting off the alarm and I didn't know whether my house was actually being broken into or not.
Now that my lease is up and I am moving to a nicer area I decided to cancel my service but apparently there was a 3-year contract that was signed which was never brought to either of our attention at the time which I have read is a major issue for many other people. So the option was to pay $623 to cancel or to pay $104 to move the system and sign another 3-year contract. Seeing that between first last and security at our new place was paid and we do not have $600 laying around to spend we decided to just pay for the service to be moved so at least we are paying for the year to be protected not to just have the system disconnected. So we had them put in the system once again and signed our life away to another three years.
Not even three days later we are having issues with our system again. There was a Zone 14 put on our system that does not even exist in our home setting off the alarm about an hour after the alarm is set. ADT representatives have been very pleasant about the situation and offered to cancel the service, but as soon as you are transferred to Defenders the tone and customer service level drops immensely. The one lady was so rude on the phone she acted like I was insulting her personally, and was so terrible it brought me to tears.
Please and I mean PLEASE do not make the same mistake as I did with this signing into this company as a renter! Every time you move, meaning each year for some of us, it is $100 to move service and another 3-year contract. I seriously do not know how it is legal. I have never met a company that allows their customer service agents to yell at the person paying for their services. Like I said you can definitely tell which customer service agents belong to each branch. When I spend a ton of money for a security system I expect it to be right and if it isn't I expect to be compensated for the time spent dealing over the phone to make it right and the time spent not being able to use the security system I am paying for because it was set up incorrectly. That is not something this company believes in.
To them, you are over-reacting, and your time wasted means nothing. They have you in a three-year contract that you can only terminate if a service technician has come out three times for the same reason yet they refuse to send a service technician out and decide to try and fix your service over the phone which has not been successful so far so another hour is spent on the phone with them for nothing to be fixed. So unless you want to pay high dollar to sign into a company that has no regard for the amount of time you take out to fix their issues then stay away!!!!

My experience with ADT is positive. My installer was very knowledgeable and completed the install in an expeditious manner. I feel that I received a fair price and was able to have the install on a date that was accommodating to me.

The technician was friendly, courteous, and prompt. However, the additional charges of over $600 for equipment was an unpleasant surprise based on my upfront fee of $104. I think ADT would be better served if that were explained during the introductory period versus having the poor technician be the bearer of bad news.

Made numerous attempts to cancel fraudulent contract. Company provided non-working fax number or fax number that played Island Music and then disconnected with no fax tone generated. Installer generated electronic signatures on the contract of an incapacitated individual who was not present during the installation. Manager Michael ** failed to call back. Other phone operator refused to connect me with a manager.

Put on hold for 20 minutes. I had a simple question about the system as we were using it for the 1st time. Have not used it yet because scared of it. Tech person came to repair installation. He answered our questions so we will try again tomorrow.

The gentlemen arrived on time and announced that they were to install ADT home security system. The men were neat and cleaned as they went along their business. They explained as they went along. Even though I felt I was not completely comprehending everything at the time. Information they left with me in the folder helped.

The installation technician intentionally broke the existing hardwired ADT system at my house. Then he claimed he cannot make it to work and I have to use new wireless system. He then tried to sell me devices which I need to pay over $2,500. I denied it so I ended up with a system only covers part of the windows and have only one panel which basically is useless. This is the worst in house shopping experience I have. This company only wants to sell you devices and let you pay more. It doesn't care the security of your house at all!

The installer tried to upsell by asking me to sign a protection plan without explaining the cost. $3,006 more! The control panel. The security advisor/installer put the control panel in the back room office where you can't hear it or get to the unit in a time. He said it was the only place due to the phone line. This makes the alarm almost useless.

I'm extremely impressed with the customer service already. We are setting up an appointment in February with ADT also for even more security. The gentleman who installed the system for us was knowledgeable, kind, and helpful every step of the way. He had great advice and answered all our questions. We called ADT after we came home from a trip to all our doors open and all our animals gone. Thankfully we got our animals back, but we aren't taking any more chances, so ADT was the way to go.

Had a great experience with the installation team on 11/29. They were thorough and explained the system to my husband and I. I didn't realize what the additional costs were going to be, so I was a little taken aback. They did ask for my approval before any work was done, it was that some of the additional costs were not mentioned to me when I made the first initial call for installation.
I am about to send in my $100 Visa Card reimbursement and did not find the $4.95 S&H charge necessary. They are also asking that it be either a cashier's check or money order which means it will cost additional $$ and I need to visit the post office in order to send this in. So this is actually not a $100 gift card. The system itself seems to be working fine and the installers were very professional.

The customer service people were very helpful in answering all my questions. The installer was very friendly and efficient, and helped me feel comfortable with the new system before leaving. I appreciated having a week to get used to the system before making it active.

Every person on phone and installer were told ahead of time that we have Straight Talk home phone service. After install told us it couldn't be used and monitoring went from 29 to $52. Your credibility is zero. Hope we get our credit card refund soon on extra charges. Wife and I are left with sad sick feeling on ADT. Our Home8 is much better for our needs.

Overall, a wonderful experience. Customer service on the phone to set it up was a breeze, very professional and courteous. Installer Derrick went beyond world class customer service while installing, training us on the keypad and explaining how everything works. Highly recommend ADT and if you're lucky enough to get Derrick to install, tell him Ben says hi.

After two in-home visits, our system is still not operating as explained by the installers. Neither the "away" or "stay" buttons on the controls will activate any response when trying to set the alarms on. The alarm panel will set by entering the password.

I keep getting the runaround when I try to contact customer service. One rep was so rude I had to hang up and call again. I should have gone with Frontpoint. They have excellent customer service and they are cheaper.

My wife called in response to a sales postcard because our home was previously covered by ADT. We bought the house in Feb 2016. The setup took longer than expected and the end was rushed because we needed to leave. The system has continued to have issues that we haven't yet completely resolved.

The installer and customer service did not informing of the whole cost. It was not what was advertised and what installation person told me. Also when I call customer service, they do not want to help me. That's why I have attorney and call the Attorney General's office, Consumer Affairs office.

Much better than the first tech who came out. Did NOT try to upsell, which was a major improvement. Tried to adjust the cameras and give me a better field of view. Unfortunately, the cameras still do not pick up anyone coming through the gate so we are waiting for a sensor to come in. I certainly hope that will help because that is a major reason for the system.

Overall excellent experience. I do think that there should be some clarity regarding "special offers"--since once the installer came, my "special offers" became something other than what was explained via telephone.
Protect Your Home Company Profile
Company Name:

Protect Your Home

Website:

http://www.protectyourhome.com/