Protect Your Home
Protect Your Home is one of the largest home security companies in the world. We have more than a hundred installation branches throughout the U.S. supporting and installing home security systems. Because we have home security system installation service centers across the nation, most locations can have an ADT monitored home security system installed within 24 hours to make sure you get immediate assistance in protecting your home and loved ones. Once your home is equipped with the security system, it is connected to a network of ADT Customer Monitoring Centers nationwide, delivering non-stop security monitoring 365 days a year.
All of our installation technicians are Protect Your Home employees, not third-party contractors, so you can count on your Security Advisor to take the time to set up your system properly, help you understand how the system works, and make sure your home and family are thoroughly protected
Consumer Complaints and Reviews

You should keep more technicians like the gentleman that installed all those goodies. I was so afraid that I couldn't operate the system that I almost backed out and told you to tell the tech not to come. My experiences with this new phone is enough to keep me from adding any technology to my house. So I "bit the bullet" and welcomed him. He sat down, listened to my fears, and changed the subject and helped me to relax by asking me what I used to do. I taught school for forty years. After laughing about my experiences I began to relax. That was it. He told me I had nothing to worry about. He was right. When he was finished, he showed me everything, explained it in teacher language (so I could understand the terms) and the "how to do it". When he left I almost hated to let him go. He was polite, funny, and genuinely cared for my safety.

Excellent service. The tech knew exactly what to do and how to make it best for our family and security desires. Only issue was the unexpected charge of 1400 for extra equipment. While not the tech's fault and I understand the need for the equipment, simply the installation cost was openly explained. I assume that is because many would walk away due to the amount.

Our installer "Scott" was very professional and personable. He answered all my questions and left us with a feeling that we made the correct choice in choosing ADT as our security system provider. If ever we were to upgrade or move our system and need another installer I would very much like Scott to handle the re-installation or any future installation. Overall a very good job!

**, the ADT guy they sent to my house to install my system, was very patient with me, which is saying a lot. He was very friendly, and very, very patient with me. Being a new homeowner, you kind of want to do the best for your new home. I feel that having ADT, and the customer service that I received, I would recommend ADT to anyone.

I absolutely loved the excellent customer service. From signing up with the service to having my service connected. The techs were very professional and I completely understood how the security works because the techs were very patient with me and my family. Courteous, respectful and polite. I am so glad and happy with my home security and the personnel staff did an amazing job.
How do I know I can trust these reviews about Protect Your Home?
761,264 reviews on ConsumerAffairs are verified.
We require contact information to ensure our reviewers are real.
We use intelligent software that helps us maintain the integrity of reviews.
Our moderators read all reviews to verify quality and helpfulness.
For more information about reviews on ConsumerAffairs.com please visit our FAQ.

They are a third party service, they use intimidation tactics against their customers and are bullies!! I unfortunately signed with them and it's been downhill ever since. The tech who installed, didn't know what he was doing, was at my house till 11 pm! He hit on me, left unnecessary holes in my wall (still not fixed), he left trash for me to clean up, found a keypad and window sensor in it, hope I'm not getting charged for that! Called a week later because my equipment was not working. Another tech had to come out. He was frustrated because he had spent his day fixing installations and was even more frustrated when he found out he was not at my house to upsell me on equipment. Nobody took the time to explain how to use any of the equipment. I called three months later to see how much it would be to break the contract and that's when the real problems began.
I spent SEVEN HOURS getting hung up on, placed on hold or sent to voicemail. One of the times on hold the ladies in the call center forgot I was there, and were talking about their "wild night out". Five minutes later when they realized I was still there and could hear them, she quickly hung up on me. I had to send an email to Defender's corporate office to get a phone call back. Anglelica said they would give me three months' credit for my mistreatment. A month later still don't have the credit. This week I started getting phone calls from Defender's collection agency at all hours of the day and night.
I finally got a rep on the phone this morning, her name was Sarah. She informed me I need to pay her $1200 right now because they're canceling my service. You can't imagine my confusion considering the last contact I had with both companies was me calling asking why I still haven't received my three month credit? I told her that and she became very abrasive. I wanted to know where she got the $1200 number, because a month ago when ADT/Defender looked at my account and how much it would be to break the contract both companies agreed it would be $700. Every month I've paid for half of the equipment the amount goes down, not up?!! Sarah snaps back at me saying "Well they must have given you a 50% off coupon to break your contract".
2 problems, first that math doesn't add up, second I didn't cancel my account? So she raised her voice and told me she couldn't help me. I need to call ADT loyalty and hung up. I emailed corporate again to let them know. I don't expect a response. Get a nest. This company can't be trusted with protecting your family. They only want your money!

Just had the system installed, the Technician was great, he explained everything he was doing and answered all my questions patiently and professionally. I felt very comfortable about operating the system when he was ready to leave. Had ADT several years ago and feel that you have made many improvements to your service.

I wasn't sold on ADT until I met with your installation technician Trevor **. After speaking with the sales department of ADT, reviewing other companies and speaking with other people regarding their systems I was confused about what my home needed. When Trevor came to our home he listened to my husband and my concerns, inspected our home with great detail and took the time to explain to us what he felt would be the best security system. He also took the time to show us the equipment, explain what it did and answer all our questions. During installation he explained what he was doing, answered all additional questions and made sure we were okay with device placements. After installation he explained the system again, showed us how to use it and didn't leave until we were ready for him to go. This was the absolute best installation job I could have ever wished for. Thank you ADT for sending Trevor **.

The activation went pretty well. However, when I made the appointment, it wasn't made clear to me how long the install would take, so I thought the 2pm-4pm window would be fine for us to still leave at 5pm to get to our evening plans. The installer showed up at 4pm and moved as fast as he could - he was very accommodating. That didn't leave him enough time to really show us how to use the system, however, so we had a few lingering issues and problems. The technician I worked with on the phone a couple days later was great and resolved them.

My experience with purchasing and getting my alarm system installed was punctuated with multiple false promises, including a verbal promise from 2 agents that I could cancel my contract within 6 months, promises for additional devices, and a hidden fee and process for getting the $100 gift card. This was a local installer Protect Your Home of Kansas City. Frankly the only good reviews I can find about ADT are about the corporation. Most reviews of the franchises, if that's what they are, are terrible. Considering ADT's excellent reputation, I foolishly believed what I was told.
I responded to a mailer offering $100 gift card refund for my installation. I was promised 2 motion detector devices on the phone but only received 1. Victor assured me multiple times verbally that, even though it wasn't in the contract, I had 6 months to cancel it. Considering that ADT is a well regarded company, I assumed he could be trusted.
The installation person, promised I'd get support from him via personal text for 2 weeks after the installation, but couldn't get him to fulfill multiple promises to come fix my system. My home was unsecured for 5 days while he tried to get someone to fix it, but I paid full price. He also took down the wrong numbers, which resulted in a police call for a faulty window alarm. 4. The $100 gift card they promised required me to print out and send a $4.95 S&H fee, so the actual amount of the card $95.05 less postage and cost of the money order. 5. I called the 800-689-9554 number attempt to cancel my account, but was told repeatedly that despite what I was told repeatedly, they would hold me to the 36 month contract. At every step of the way I was promised things just to get my business that turned out later to be not entirely honest. It's a shame that a company with such a stellar reputation would tell a series of half truths and outright lies just to get my business.

ADT was authorized to debit my checking account ONLY for the initial installation on my rental property. I made it perfectly clear to both the installer and the sales rep that I was only authorizing the charge for installation. They continued to take unauthorized monthly payments from my checking account for over a year for a bill that was in my tenant's name and refuse to refund. I never even signed the contract! Buyer beware of ADT. They don't even offer paper billing. They get your account number at the time of installation and CHARGE even if the account is not in your name! Bad business!

I was given misleading information when I called. This was verified by a manager who listened to the recorded messages. Repeated calls to the company have resulted in runarounds by several different people. I still have not had resolution 6 weeks later. My calls are not returned. I thought I was contracting with ADT and then was told Defenders was the company on record for the first 3 months. Several newspaper and flyer ads gave different phone numbers and different information about equipment. I left a good alarm company for a very bad one.

The installer arrived pretty much when he said and was very nice. I did the wireless system so only a couple of holes in the wall. From there downhill. I was supposed to get my special at $27.99 with 15 window connections and a panel box and door contacts was included in the 15. I only received 2 of the contacts because he said I didn't any more than that. I received one door alarm and until I read the reviews I don't know if it's been installed correctly. He put a couple of window contacts on because he said I didn't need any more than that.
I didn't get a contract to read because he had an Ipad and told me to sign to give him permission to put in it in. He also sold me a blue light for $44.00 which I gave him permission to put on my Credit card. So he had permission to charge the $99.00 fee and the $44.00 for the blue light. When I received my c/c bill I was charged all the previous and they charged my first month and a half for $73.49 which they did not have permission to do. Now if my monthly bill is $27.99 how can a month and a half be $73.49?
I immediately called my credit card company and they stopped payment on that amount. I told the C/C people to not let any more charges from these people to go through. The next bill they tried to send $110.00 through and I have no idea what that was for but the C/C didn't accept it. I talked to some man at the Defender (which I didn't even know this company was involved) he said I had no protection on my equipment. I could buy it for $9.00 more a month which it came to $36.99. I told him I had not planned on that kind of money. He preceded to give me several debit cards to make up the difference and it came close. I then find out that I was not told they had to buy a permit to install the system in my house. I didn't believe him so I called my city and they had bought one. The only truth so far. I went online to pay my bill and I figured after all the problems I had had I read the terms and conditions.
After I read what they had in them there was no way I was making a payment online and agreeing to their terms. So I waited until I received a call and then she said my payment was $93.49 and I told her no way. It was $73.49 and what was $20.00 for? She looked again and said I looked at it wrong. I have never in my life dealt with more dishonest people. I still owe the $50.00 and I will send it in a check as soon as I get a paper bill. My FOB only works when it wants to but even with the protection plan it will cost $60.00 to replace it. Can't win for losing with this company and I don't even know if I can count on their protection. Like I said when contract is finished so am I.

Three months ago I responded to a brochure from ADT. The company came to install the system. The technician was here from 9-5 when I asked him to leave. He was rude, belligerent and refused to leave. I threatened to call the police. The second technician spent five hours trying to reprogram the system. I had service for one month. After that I have had a yellow triangle telling me the system is not connecting with ADT. ADT now tells me that the keypad installed is not adequate for my house.
I asked Defenders to install a booster. The third technician came out and told me they did not supply him with a booster and that the system is really connected without any interruption. When I told him that ADT headquarters told me they do not have a signal from my house he just shrugged his shoulders. The technicians with Defenders are not qualified to install and service the equipment. You have to go direct to ADT. Do not be led into an agreement with Defenders.

My experience with ADT was very enlightening and educational regarding points of entry on my home, different risk assessments, and how I am able to protect my home and family. Dustin, our technician, was very friendly and professional and installation was very easy. I was surprised with how nicely the newer hardware was installed; no wires needed and it perfectly covered the places my previous ADT equipment was installed. Overall I would have to say that I am very happy with the services as a whole and would recommend ADT to my friends and family.

Worst billing dept. Ever. During install they charged credit card and promised it would not be used for monthly service... they lied and charged credit card for monthly payment. I contacted and canceled this, and asked for monthly bill. I have yet, to receive a monthly statement. Thanks to new microchip card, old card canceled and they can't charge my card no more. Still have not received a statement.

Was satisfied with the work I received. My husband was a little upset because we had to spend money that we did not expect, but overall, we are happy with our new alarm service, until now. I'll have to wait and see...

The service representative on the telephone was very helpful and worked well with me to schedule installation ASAP. The technicians who installed my system did a great job explaining additional services and on ensuring that I understood completely how my system worked - both the main control but also the remote, the beside control and both the website and app. I felt very comfortable with the installers and they were very personable as well as professional.

They were excellent. The service rep went out of her way to make sure a system design was correct to meet my needs. She helped me to determine the best location for sensors and made sure the system worked perfect before leaving.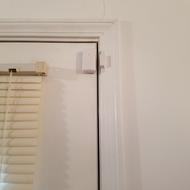 A friend visited me over the past weekend. He installed ADT security systems for 6 years and he told me all my door sensors were installed incorrectly. The large, heavier piece is supposed to be installed on door molding/frame and small part on the door. Opening and closing of the door will inevitably shake the large, heavier piece loose. My first door sensor malfunctioned 28 days after install. Now I am within 7 days of the end of 90 days and any future calls to fix system will cost me a service call.
I really hate to think that they install these sensors incorrectly to insure future income from service calls. But I do not know what other reason they would install the door sensors incorrectly unless the installers are not trained on proper installation. I called for technician to come out and make correct installation of all my door sensors. Was transferred 3 times and never got an appointment for them to come fix the door sensors. Am supposed to receive a call from local DEFENDER office to schedule it within the next week before my 90 days are up to avoid a service charge. I will be calling everyday until it gets done.
If you sign a contract with Protect Your Home (DEFENDER), be sure they install door sensors correctly the day they install. The large piece goes on door molding or frame. The small piece on the door. Don't let them leave with them installed the other way around. It is guaranteed to fall off and perhaps AFTER your 90 days so they will charge you a service charge to come out and fix it.
I previously left a review about how the contract I signed did not agree with what DEFENDER salesman was telling me. Nowhere in the contract does it say I was paying for QSP (Quality Service Protection) which warranties all equipment as long as I have ADT service monitoring. After multiple calls, the salesman did come back and brought me an addendum to my contract specifically stating QSP was included in my contract. I am guessing they did that just for me because I read the contract and recognized the deficiency. Read your contract carefully and REQUEST an addendum for QSP if you get pulse system. The contract they use DOES NOT state you have QSP. So when you sign your contract, BE SURE IT says it includes QSP. Because the contract does not say that.

The installer was very friendly and knowledgeable. It took a long time to get the service in but only because my building walls are mostly concrete. However he made sure the service was working before he left, and he did explain all the additional options that were available for purchase.

Jason was amazing! He was very informative and gave me all of my options when it came to choosing the right equipment to protect my home. He walked me through how to use everything and was extremely professional while installing. I would definitely recommend your services to a friend.

The service tech. was very polite, knowledgeable and helpful with suggestions on where to place sensors and which ones would work best for my home. The sales rep. had suggested a particular sensor for my garage but the service tech. did not think it was a good idea due to how hot the weather can get in my area which could lead to false alarms.

Salesman/technician arrived at 300 pm and left at 12:30 am. He spent 2.5 hrs trying to sell us on things we didn't need or want. He reduced the price several times but with no success. He was not very happy that he could not sell. There is no way that I would stick this salesman on any of my friends or neighbors. I view this trick as nothing more than a 'bait and switch' operation. The salesman did suggest that as far as security was concerned we ought to buy a gun. Maybe I will.
Got upset when told he was a salesman and not an installer as he was described by the company, falsely represented as ADT but in fact they are Defender a third party selling ADT systems overcharged not wanting to cancel supervisor on phone promising the world -- Have repeatedly asked that the installer (salesman) and or the supervisor that was on the phone to call me the so called staff would not actually let you talk to a supervisor or person in charge -- Been 6 weeks still no return call however they did call today wanting money and once again I asked for a supervisor and was told I did not need one. They are basically on grounds of scamming people by their offers and what they say they will do and what they actually do not do.
And main corporate of ADT says they have no control over their actions, and they confirmed that they repeatedly hear complaints of this nature about said company (DEFENDER)-- so maybe ADT is also in on this because if a third party was harming my business you can be guaranteed that they would not have the authority to represent me in any way. I highly recommend finding another route for home security.

This is questionable and subpar service in several respects: Installer did not show up the first day I scheduled them. A manager called and offered me a $150 gift card for the inconvenience. Later I was told that I would only be given a $50 card on top of the $100 card ADT already had offered me. DEFENDERS simply did not honor their own offer.
They also do not honor ADT's sales representations. Even after more than $1000 in credits, the technician tried to upsell me a system for a $2000 payment that did not even include new cameras. After some negotiation I was able to task them down to $500, but then they added a $99 fee and the ultimate cost was around $600. For a basic system, given that I own the cameras from my previous ADT pulse system.
The technical knowledge of the installers is limited, nor are they particularly good at what they do or at customer service. They installed equipment that ran on electrical outlets, but only when the lights are on in my attic. They were not familiar with and lacked the technical expertise to install cameras that are listed as approved for installation on the ADT Pulse website. They also failed to advise with me about the specific location/view span of cameras, instead installing them where most convenient to them.
The technicians rushed to complete the job and left without confirming that all of the cameras work. Two are inoperable. The technicians pass the buck back to ADT and do not take responsibility or make any effort to help customers solve problems. They blamed ADT for a camera that they were unable to install (the model 1000, which ADT has used for years), even though these are listed on the Pulse website as ADT approved devices. They said that I should call ADT and ask them to honor their warranty -- the cameras work (they were installed on another Pulse system just days ago), but DEFENDERS technicians just do not know how to install them.
First thing tomorrow, I will give a notice of cancellation. I will also pass on information to the TN attorney general describing the specific offers ADT advertises and what DEFENDERS offer me and then sold me. I was a big fan of the pulse system, which I had in my previous home, but ADT just lost a long-time customer by passing on my request for service to DEFENDERS. Not only does DEFENDERS engage in bait and switch with ADT offers; their technicians lack the knowledge and customer service ethic that previous ADT technicians were able to successfully deliver. If this kind of shoddy service continues I am confident that it will be bad for ADT's business, given the many other options that are out there.

A year ago, me and my fiance moved into a very sketchy area and were renting. Knowing our lease would be up in a year I decided that security was completely necessary for us to feel safe in our temporary home. So I had ADT security system put in our home. Apparently, ADT does not service the Fort Myers area. It is a company subcontracted through them called ADT Defenders.
If this is the company that services your area just do yourself a favor and avoid at all costs! They are the rudest group of individuals that I have ever spoke to. Their glass break sensors are a joke. My dog's barking set them off. I spent the year bypassing them so my alarm did not go off every hour after a technician had come out and "turned them down" which was supposed to resolve the issue but it did not. The sense of insecurity grew stronger in my new home seeing as every time I was away the dogs were setting off the alarm and I didn't know whether my house was actually being broken into or not.
Now that my lease is up and I am moving to a nicer area I decided to cancel my service but apparently there was a 3-year contract that was signed which was never brought to either of our attention at the time which I have read is a major issue for many other people. So the option was to pay $623 to cancel or to pay $104 to move the system and sign another 3-year contract. Seeing that between first last and security at our new place was paid and we do not have $600 laying around to spend we decided to just pay for the service to be moved so at least we are paying for the year to be protected not to just have the system disconnected. So we had them put in the system once again and signed our life away to another three years.
Not even three days later we are having issues with our system again. There was a Zone 14 put on our system that does not even exist in our home setting off the alarm about an hour after the alarm is set. ADT representatives have been very pleasant about the situation and offered to cancel the service, but as soon as you are transferred to Defenders the tone and customer service level drops immensely. The one lady was so rude on the phone she acted like I was insulting her personally, and was so terrible it brought me to tears.
Please and I mean PLEASE do not make the same mistake as I did with this signing into this company as a renter! Every time you move, meaning each year for some of us, it is $100 to move service and another 3-year contract. I seriously do not know how it is legal. I have never met a company that allows their customer service agents to yell at the person paying for their services. Like I said you can definitely tell which customer service agents belong to each branch. When I spend a ton of money for a security system I expect it to be right and if it isn't I expect to be compensated for the time spent dealing over the phone to make it right and the time spent not being able to use the security system I am paying for because it was set up incorrectly. That is not something this company believes in.
To them, you are over-reacting, and your time wasted means nothing. They have you in a three-year contract that you can only terminate if a service technician has come out three times for the same reason yet they refuse to send a service technician out and decide to try and fix your service over the phone which has not been successful so far so another hour is spent on the phone with them for nothing to be fixed. So unless you want to pay high dollar to sign into a company that has no regard for the amount of time you take out to fix their issues then stay away!!!!

My experience with ADT is positive. My installer was very knowledgeable and completed the install in an expeditious manner. I feel that I received a fair price and was able to have the install on a date that was accommodating to me.

The technician was friendly, courteous, and prompt. However, the additional charges of over $600 for equipment was an unpleasant surprise based on my upfront fee of $104. I think ADT would be better served if that were explained during the introductory period versus having the poor technician be the bearer of bad news.

Made numerous attempts to cancel fraudulent contract. Company provided non-working fax number or fax number that played Island Music and then disconnected with no fax tone generated. Installer generated electronic signatures on the contract of an incapacitated individual who was not present during the installation. Manager Michael ** failed to call back. Other phone operator refused to connect me with a manager.

Put on hold for 20 minutes. I had a simple question about the system as we were using it for the 1st time. Have not used it yet because scared of it. Tech person came to repair installation. He answered our questions so we will try again tomorrow.
Protect Your Home Company Profile
Company Name:

Protect Your Home

Website:

http://www.protectyourhome.com/