Brinks Home Security™
(Previously MONI)

ConsumerAffairs Accredited Brand
Brinks Home Security™ is one of the largest home security alarm monitoring companies in the U.S. Headquartered in the Dallas-Fort Worth area, Brinks Home Security secures approximately 1 million residential and commercial customers through highly responsive, simple home security solutions that are backed by expertly trained professionals. The company is supported by the nation's largest network of independent authorized dealers, providing products and support to customers in the U.S., Canada and Puerto Rico.
Brinks Home Security™ Gallery (2)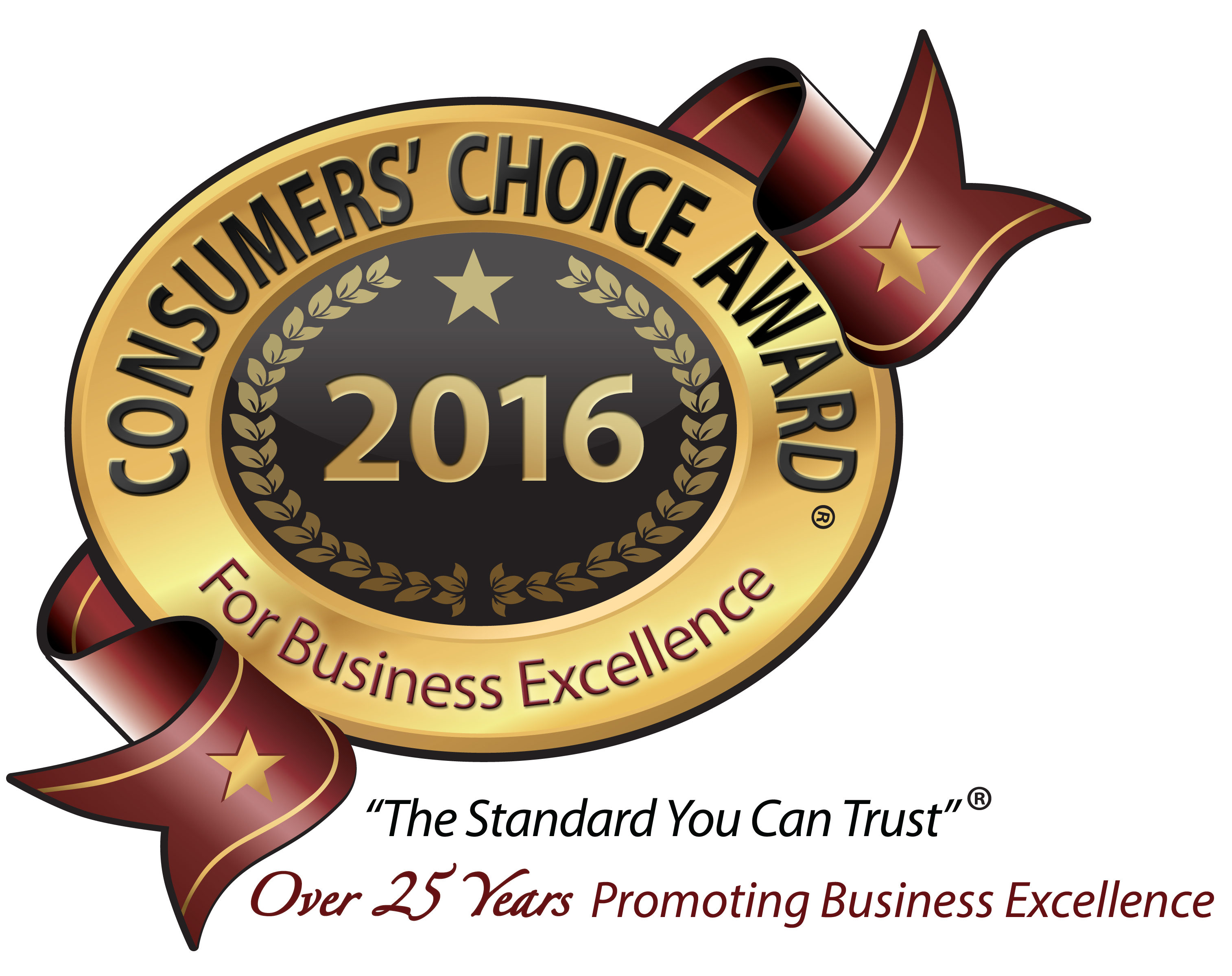 A+BBB Rating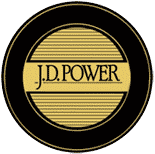 Highest in Customer Satisfaction with Home Security Systems
J.D. Power
View More
View More
3077 Brinks Home Security™ Consumer Reviews
A link has directed you to this review. Its location on this page may change next time you visit.
Page 2 Reviews 11 - 20

Saralyn of Bartow, FL Verified Reviewer
Original review: Aug. 12, 2019
I was a Monitronics customer from 2013 until they sold out to Brinks on or about 7/2018.... Since that time Brinks has added 12 months to my initial contract 3 times without my permission. I am contacting a lawyer today to get me out of this fraudulent contract manipulation.
Be the first one to find this review helpful

Pritam of Red Oak, TX Verified Reviewer
Original review: Aug. 11, 2019
I have 3 accounts with Brinks prior to this installation. They send me the system to get it installed but never got me the date for installation. After calling for 3 days straight they finally gave me the installation date 2 weeks from the date I was promised. I had to open my business so I told them, "I can't wait that long so go ahead and cancel my installation." The manager spoke to told me that I will get an email with the return label so that I can return the equipment and there won't be no charge since I never had anything installed. It's been 2 weeks. I haven't received the email and they started drafting the money from my account for the service which I didn't receive. They are only easy to talk when you want to install but if something goes wrong it's hard to get hold of them.
Be the first one to find this review helpful
Mitchel of Colorado Springs, CO Verified Reviewer
Original review: Aug. 8, 2019
Brinks has raised our "locked in" price more than once since the buyout. They give you limited uploads per month, and stop recording once you hit that. What is the point of having a camera if you cannot see anything? When we finally switched to Vivint Brinks just had to stick it to us more. They make you wait for an email, your return of said email, and then 30 days more to finally be able to cancel it.
Do not sign up with Brinks, unless you plan on staying with them for life, love random increases, and terrible customer service. Their customer service is horrible, and they do not care about you. I tried to give them an opportunity to beat Vivint, but they didn't seem phased by it. I'll be happy when I never see a Brinks email again.
View more
Be the first one to find this review helpful
Eric of Surprise, AZ Verified Reviewer
Original review: Aug. 7, 2019
I recently purchased a house and a door knocker came by saying he was a Brinks authorized dealer with Envision Security. I explained I was not interested but he kept stating I could try it out and see how I liked it or if I even used it. When it came to signing the documents I asked what the 36 month was and he stated that doesn't apply and that it is just a generic document but needed the information to begin. After I signed I called to cancel the next day and they stated they would take the cameras and see how I felt after that.
Well, months later I have never used the system so I called to cancel and was told I would have to pay for the remaining duration of the contract. A contract I was specifically told that there wasn't one by the salesman. One who lied about the document being signed in order to complete a sale. Yet when I call the "supervisor" Sheli treats you like crap and basically calls you a liar and says "You signed the contract," basically saying "Tough luck, we got you sucker." They clearly don't care about anything except getting you to sign the contract and collecting their money.
View more
Be the first one to find this review helpful
Shawn of Auburn, WA Verified Reviewer
Original review: Aug. 7, 2019
My wife and I had Monitronics which got bought out by Brinks. We had no problem with Monitronics (great customer service and a price that stayed the same for 5 years). Once Brinks bought them out, we noticed that the price would increase every 3 months or so. We were paying a flat $50 through Monitronics, then it went to $54 a month when Brinks bought them out, followed by $58 a month, and finally the last straw of $64. We had automatic withdrawal set up for payment each month.
On July 19, I called Brinks to cancel our service (we were no longer under contract as our contract with Monitronics ran out in 2018 and Brinks never bothered to send us anything to renew the contract). I explained that the price increases were unacceptable and that there were much cheaper companies out there that offered more for the the money. After some time of trying to sweet talk me into staying, I finally got the cancellation taken care of (or so I thought).
The lady also informed me over the phone that she saw on her computer that Brinks had raised the price while I was still under contract, which they shouldn't have done and tried to give me a much cheaper price to stay with them. No, how about giving me my extra money back that your company took out of my account? I was told by the lady over the phone that they would be sending me a cancellation form over e-mail and all I had to do was complete the form to confirm the cancellation. On July 21 I got the e-mail and quickly sent it back to them upon completion. Fast forward to July 29. I get an e-mail from Brinks thanking me for my $52 payment. What??? The following day, I get another e-mail saying I owed an additional $27???
Today, I finally got around to calling their customer service and was appalled by what the lady on the other end of the line had to tell me. Apparently, by completing the form, that doesn't cancel your service right then and there. They continue your service for an additional 30 days. Why?? My guess is so that they can get one more payment from you. I then asked about the additional $27 fee attached the following day. I was told that it was a city fee that is assessed by Brinks.
When I called in to cancel back on the 19th, I was told that I should pay the fee and I wouldn't be charged that fee by the new security company. Funny because the new security company has never heard of this charge. Apparently only Brinks charges a city fee. Why would I pay for a fee that runs from 2019 to 2020? Yesterday, when I asked for it to be removed from my account, the lady informed me that I would have to take it up with the city in which I live. Why is it my responsibility? I will be calling back to speak to a supervisor soon. Overall, Brinks is a decent security company, but their cancellation policies would lead me to look at different options if you are looking for a security company. Never again, will I have Brinks security at my house.
View more
Be the first one to find this review helpful
How do I know I can trust these reviews about Brinks Home Security™?
1,939,454 reviews on ConsumerAffairs are verified.
We require contact information to ensure our reviewers are real.
We use intelligent software that helps us maintain the integrity of reviews.
Our moderators read all reviews to verify quality and helpfulness.
For more information about reviews on ConsumerAffairs.com please visit our FAQ.

Frankie of Temple, TX Verified Reviewer
Original review: Aug. 6, 2019
Monitronics was bought out by Brinks. We were never notified of this transaction. When we started getting bills from Brinks, they kept increasing monthly charges. I got tired of it and cancelled service. They kept sending a bill every month. I called them again and was treated like **!!! They have since turned this over to a collection agency. When I get through typing this, I will be contacting the BBB, the FTC, the Consumer Financial Protection Agency, and the Texas Atty General. This is absolutely FRAUD at its best. We have right as consumers and I WILL stand up and fight for mine!!!!
2 people found this review helpful
Terrence of Humble, TX Verified Reviewer Verified Buyer
Original review: Aug. 6, 2019
Previously, I had a home security system with ADT and I wasn't satisfied. On the other hand, my brother has Brinks and he's pretty satisfied with it. I went with them and their reps were very helpful. Their installer did a decent job. He did the best and I was satisfied with what he did. He offered many options too. However, I've since called back because I had an exchange that wasn't as smooth. Still, the added features of my system gives me a little more sense of security. I got a pretty easy system.
Brinks Home Security™ response
Terrence, It is so amazing to know that we can provide better service to a previous ADT customer. This means the world to us, as we just want to be the best out there. We strive to ensure all of our customers are satisfied with our services and equipment. If there is anything we can do to make your time with us better than ever please do not hesitate to reach out to us. -Jacob B
Be the first one to find this review helpful
Cau of Inver Grove Heights, MN Verified Reviewer Verified Buyer
Original review: Aug. 5, 2019
Brinks is working really well for me so far. The installer explained to me clearly how to use the product and how to control the system well. The price could be a little bit better. But I like the package, the way it's set up and the way the system works.
Brinks Home Security™ response
Cau, Thank your taking the time to leave us your feedback. At Brinks Home we care about your satisfaction and I am glad we were able to provide you the perfect package for your location. If there is anything we can assist you with feel free to reach out to us. Thank you for entrusting us with your security and allowing us to give you a peace of mind. – Juana H.
Be the first one to find this review helpful
Richard of US, US Verified Reviewer Verified Buyer
Original review: Aug. 4, 2019
The system is working great. The house was pre-setup for Brinks so I didn't have to worry about them installing a bunch of all new equipment. I called to set up the service and the people were helpful. They had all the answers I was looking for and they were very courteous.
Brinks Home Security™ response
Richard, Thank you for taking the time to leave us your feedback. At Brinks Home your security and satisfaction is our main priority and we will do anything in our hands to make sure of it. All of our sales representatives are trained to provide you with a wonderful experience to ensure you get all the information needed to set up your services. I am glad we were able to answer all your concerns and gain you as a valuable customer. Thank you for being sure sure and trusting us with your security. -Juana H.
Be the first one to find this review helpful
Debra of Melvindale, MI Verified Reviewer
Original review: Aug. 1, 2019
They have repeatedly called us over several months due to our bill being late (which is understandable). My husband requested to cancel the service months ago because he works commission and business is too slow. We can no longer afford it. They always tell us the same answer: "we cannot cancel your service until the bill is paid in full." Unfortunately that can never happen since they continue to add charges to it monthly! Our original service was with Monitronics. We didn't sign a contract with Brinks or renew with Monitronics. Why can't we cancel this service?
Be the first one to find this review helpful