Consumer Complaints and Reviews

We scheduled a repair of our Frigidaire refrigerator and an appointment was set up for a time span between 9:00am to 12:00pm on Thursday, June 8th. We received verification phone calls and text messages confirming that day and time. At 11:45 am on Thursday a technician still did not arrive so we called to find out what happened. They informed us that we are scheduled for a technician to come out between 5:00pm and 7:00pm the same day. We waited all morning and this is what they now informing us without a call to let us know of the time change.
Upon leaving our home to do errands, we get a call that a technician is on his way to our home which caused me now to stop what I was doing to go back home and wait for the technician. We called the repair service to find out what the hell is going on. She informed us that there is no record of the 5:00pm to 7:00pm time change and that a technician is on his way. It is now 1:10pm and still no one has arrived. They are a terrible company!

Worse service ever! I bought a Samsung washer (1st mistake) from Lowe's. Got the 3 year warranty. In April I called and had a tech come because the washer wouldn't spin clothes. He came out and claim it was a loose bolt. A week later the washer starting doing the same thing. I check the bolt and it was fine. I waited a few days and the machine was working fine the next couple of times. 2 weeks later it started up again. I called and had the tech come out again. (5/28 was the end of my warranty with Lowe's). The same tech came out on the 30th and claim it was the hose. Said he reinstalled the psi hose. Now, I know that the hose has nothing to do with the spin cycle. Today I wash clothes for the 1st time, the 1st load was fine, 2nd load it again stopped at spinned. Of course, I'm out of my warranty so it's my baby now but this is ridiculous. The tech didn't know what he was doing and now I have to wring out my clothes by hand. Beyond Furious!

Do not use this company. Just look at all the bad reviews and everything they say I experienced. I scheduled an appointment for May 24th between 8-12. I called at 8 am to get a more accurate time they said they would arrive at 10 am. At 12:30 I called to find out where they were. They told me they changed it between 10-2 pm. At 2:30 I called again was told they got delayed and would be coming between 4 and 5:30. They never showed up, never called, nothing. I just called this morning they told me the technician called 4 times and had no response. Hmmm, why didn't the rep mention that any one of the multiple times I called I wonder.
I told the rep that I gave the rep yesterday my cell phone, "Did she have it?" The rep said yes, I said no messages on that phone either. She then tells me she changed my appointment to June 21st, this is a refrigerator we're talking about. I then asked to speak to a supervisor, she said she sure but she then hung up on me, surprise, surprise!!! I will never call them again and I am calling GE to suggest they don't recommend them to their clients.

My refrigerator went out and my warranty company contacted A&E Factory Appliance to look at it. They came out on May 10 and said a part had to be ordered. The technician scheduled a return date of May 31 saying that when the part came in I was to call and schedule a different date. I called May 17 after receiving the part and was told that they could not change the appt. date. The male rep told me to call the warranty company and have them send out another company. I called the warranty company just to be told that once I had the part I could not have someone else fix my refrigerator. I called A&E Factory back and asked to speak to a supervisor. I had to give all the reasons why I was requesting a supervisor then put on hold for 10 minutes. When the female rep came back on and seeks the supervisors could not answer because they were too busy taking other calls. She then have me 877-878-3687 to call and speak to a supervisor.
I called that number and was basically told I had the wrong number for my request. I called A&E back and again asked for a supervisor and the rep would not give me one. Instead I had to again explain in complete detail why I wanted to speak to a supervisor. The rep then said he wanted to attempt to resolve my issue. His resolution was to put me on a list to be called if there was a cancellation. I was tired of going in circles and then pissing me off. I call again on May 24 and ask the status of my appt. and was told there are no cancellations and I had to wait till May 31. Now keep in mind that will be 3 weeks without a refrigerator/freezer for a family. When I expressed this they did not care. I did ask how they would like to live out of a cooler for 3 weeks and they couldn't even respond to that question. I was furious with every conversation with them. This company straight up does not care about customers. Do not use them if you have a choice!!!

I made a call & had an appointment to have my washing machine serviced today. I have had no previous experience with Sears or A&E Service. My opinion after calling this company, never again! They absolutely SUCK!!! The night before I got a phone call from a machine that said that someone will be at my house between 2-3 pm.
I received a call from the technician at about 8 am saying that he was on his way which was kind of shocking but anyway I was glad he called because I am in the process of moving and better soon that later, right? He arrived at my house & sat outside my house in his truck for about 5-10 minutes before he even rang the doorbell??? Once he came in he introduced himself (Randy, Brian, Ryan) whatever. Nice, he was knowledgeable, professional, and made me and my mother get a good laugh. Good person, understood the concerns that we had and explained what he was doing to our washer while fixing it. After he was done, he told me that the cost was $100. I paid (still believe that it was too much for a plugged filter) and did it gladly because he was honest with me, explained everything and made me feel comfortable. I am in the process of moving and am leaving my old appliances behind and going to buy new stuff.
When he was leaving he asked for my PERSONAL phone??? Because we needed to call to TAKE A SURVEY on the service experience and was somewhat pushy for me to participate. He saw that I was busy loading my moving truck and continued to talk about insurance on my appliances. He was a great guy up to that point. I'm not borrowing a stranger my cell/personal phone. I just wanted my washer fixed. I simply didn't have time for all that. We call service/repair people to come REPAIR whatever is that it needed to be fixed. The technician service was excellent no doubt, but seriously I called for something to be fixed but I am moving & have plenty of things to do. Never call or deal with this company. I know I never will. Very disappointed.
How do I know I can trust these reviews about A&E Factory Service?
791,967 reviews on ConsumerAffairs are verified.
We require contact information to ensure our reviewers are real.
We use intelligent software that helps us maintain the integrity of reviews.
Our moderators read all reviews to verify quality and helpfulness.
For more information about reviews on ConsumerAffairs.com please visit our FAQ.

This company had a scheduled appointment with us, they called in the morning to confirm the appointment, then called an hour before they were supposed to be here and cancelled the appointment and rescheduled for over a week later. This is after already waiting 2 weeks for them to come out here. They were uncaring, rude, and unprofessional. They flat out lied to us, which was caught when I spoke to the superior. I asked them where they were located, they said Nashville but refused to give us the number for the Nashville location. A very sketchy and unprofessional company. Lowe's Protection Plan uses this company. I would highly recommend to stay away from this company!

I called for service when my dryer quit working. The error code was F-01. The service informed me it would be a week before they could get out to fix the dryer. The gave me a time frame of 1pm to 5pm. The technician called at 3pm and stated he had one stop to make before mine. I waited until 5:30 and called again only to receive an answering machine. I left a message and he called me back at 6pm stating he was just leaving his last stop and would be here in about 20 minutes.
He showed up at 6:30 walked in the door and looked at his sheet and said Error F01? I confirmed the code and without even looking at the dryer he said "That would be the control panel which will run you about $500.00 and I don't have any with me. I will need to order that." I took the afternoon off work and lost pay needlessly for him to show up late and not even look at the dryer to tell me what was wrong. When I called to complain I was told "You declined the part to fix your dryer. There is nothing we can do." I complained to Sears about the company they chose for service and was told they couldn't do anything about the service customers receive from A&E.

Out of 5 appointments I have made with A&E only 2 of those appointment did a technician actually arrive. I have an A/C unit I bought from Sears and I purchased the extended warranty with the unit. The unit has a problem and I have been trying to get it fixed since October of 2016. This is now my 5th appointment today and got a no show again and no call letting me know anything. On top of that their excuse is that I wasn't home which is a lie because I have been home on every appointment waiting for them. This company is going down the tubes and is extremely unreliable to say the least and also just plain inconsiderate of other people's time. I took off work for all of these appointments. Like I said out of 5 appointments to get my A/C fixed they have only showed for 2 and it is still not repaired. If there was an option for no stars I would have picked that.

We have a refrigerator warranty with Lowe's that we paid extra money for when we purchased the appliance. Our freezer is not working at all and we called Lowe's about this. They scheduled this call with A&E Factory Service and told us that they would be at our house Monday and that we were on the priority list because once a freezer stops working it will hold the temperature for 24hours then the food in freezer will be no good. On Sunday night we received a phone call from A&E saying that a service tech would be at our house between 8 and 12 Monday morning and that it was important that an adult be home at this time. My wife took off the morning so someone would be home during this time. At 11:30 we call A&E and asked where the service tech is and they replied that the tech is running late and would be there soon.
At 2:00 we called them again and received the same answer. The tech is running late and now would be there between 3 and 5 p.m. At 4:30 we called again and A&E told us that the tech is still coming today. At 7 p.m. we called and they were closed. I paid $300.00 for this warranty and lost a day of work and all the food in my freezer. And to top all this off I've been lied to throughout the whole day and freezer is still not working. Looking at all the reviews about this company I see that this is a continuous problem and I'm just another customer that this has happened to. I will not purchase another appliance at Lowe's because the warranty is no good. Still trying to figure out what to do. Lowe's will also get a review about their warranties that they offer customers when they purchase from them. I feel that I've wasted $1,500.00 on the refrigerator and the warranty I purchased.

This is my third time to use A&E and have been very pleased each time. The repairman have been super nice and have ALWAYS been at my location on the day promised. This time Lee was my repairman and had taken care of the problem with my refrigerator in about 20 minutes. All repairman were very professional and did not have to return to complete the repair. I would never recommend an LG refrigerator because they are way too noisy but that is not the problem of this company.

Technician from A&E replaced our Whirlpool water heater control valve under Whirlpool Warranty. Smell gas leak the next day (Friday) and called A&E to have their technician to come out fix the gas leak ASAP. The phone operator said the next available schedule to be on following week Wednesday and there is no way she can send anyone ASAP. I explained to her that the gas leak is due to the lousy workmanship by her company's tech and asked to speak with the manager/supervisor.
Talked with RICHARD, the manager/supervisor and you would think there might be better result but NO. Again explained to him the gas was leaking at control valve which was direct result from improper installation from his technician. Told him he needs to send someone out to fix the gas leak ASAP before there is explosion.
All Richard said was he can schedule me an appointment and told me to turn-off the gas to the water heater. I told him this is crazy and there is no way my family going to live without hot water for almost for a week due to his company negligent. Told him we can move in a local hotel until the gas leak is fixed and/or to have some other company to do the repair and his company will have to pay for all the expense. RICHARD, the manager/supervisor said: He is not paying any hotel bill or paying other company for repair. He continued to say if I would like to have an appointment, if not, have a nice day and hang-up on me.
RICHARD might have save a few dollars for the company by not sending out help for after hour repair. RICHARD's non-reaction to my situation was totally unacceptable. The technicians error could have a deathly result to my family if the gas leak wasn't detected by my daughter. A&E needs to have internal training with its employees as how to handle customers concerns and safety situations. A&E needs to evaluate if RICHARD is the right fit for the company value. I also question A&E's customer relation and satisfaction policies.

I have waited for 2 weeks for a technician to come service my dishwasher. Preston refused to come because he couldn't charge another co-pay, so Surge is assigned and has cancelled 2 full days without notifying me that he was cancelling my appointments. Dale Supervisor was suppose to call within 24 hours 7 days ago. WORST customer service EVER!!! I will NEVER use Sears home repair again. No wonder stores are closing - customer service no longer exist; why would anyone buy anything from there when there is no service department with accountability!!

Several weeks ago, a scheduled date and time was set up for April 5, 2017 between 8:00 a.m.-12:00 pm for a technician to come out to my home for an evaluation of my washing machine. I decided to give them call at 11:30 a.m. due to no response from the technician or organization. I was informed by the CSR, my timeframe was pushed back now to 1:30 p.m. NO professional courtesy call was provided to me with this newest information or request... How unprofessional and disrespectful of someone's else time!!!

The A&E factory service is the WORST company I have ever dealt with. The technician, the dispatcher, manager down to Sears who sent them to our house were horrible. No wonder Sears is going out of business. The technician tried to charge us $500 to install a ice maker. They wanted $124 for the initial diagnosis (which we had told them what was wrong from the start) and said the part would cost $500 plus an additional fee for the installation. When my husband thought that was suspicious, we went online and found the part for $73.
At first Sears was not going to make us pay for the installation and even gave us a credit for half of the deposit because we felt the technician was trying to cheat us. He even refused to give us a receipt. We set up a new appointment and informed Sears that we didn't want the previous technician to return but they still tried to send him again and we refused to pay the crazy price of $407 when we had the part already. We went with another company who installed it for $120 and it is working just fine. Stay away from A&E Factory Service, they are a big ripoff. Also on Sears website, it says one thing and when the technician got to our place they charged us another price.

Fridge repair and follow up - Said they were going to come between 8-2, he showed up at 3:30, he said I needed a new ice, however it worked fine when it belonged to my friend. He tried several times to push a $50-$150 warranty on it and then turned around and charged me $510 for the ice maker and maintenance. When we tried to get them to come back for a follow-up, the customer service person hung up on us, these people should go out of business, will NEVER do business with them or Sears, which is affiliated with them, again.

A&E Factory service should not be in service. They are a bunch of liars. They do nothing they tell you they are going to do. I called on 3/2/17 to have my washer repaired. They could not come out until 3/16/17 between 8-5. I was told to call that morning at 7 am and they could narrow down the time. The kicker was they don't open until 8 am. I was told at 8 that the tech. would be here between 11:30 -1:30. Did not show. Called back, was told tech would be here between 3:10-5:10. Did not show. Was then told he would be here by 6. GUESS WHAT DID NOT SHOW. Called and demanded to speak to a supervisor, he came on the line and got to checking and the tech had not been to the last 4 appointments. I was told by the supervisor that they would have to reschedule for 3/24/17.
I have been without a washer for a month by this time. Needless to say I was very upset, but they would not send anyone any quicker. I had to accept that because it was warranty work (By the way do not buy a Samsung washer.). Anyway I got a text on 3/23/17 that the tech would he here on 3/24/17 between 8 am and 5 pm. Guess what, they didn't show!!! NO SURPRISES THERE. I would NEVER recommend this company nor will I ever use this company. Customer service sucks. You have to stay on line about 20 minutes before they answer.

The worst customer service I have ever experienced... ever. We bought a refrigerator, range, dishwasher and water heater through Sears a few years back. The appliances have all had numerous issues since they were installed. Because they have had so many issues, we opted to get the extended warranty service so we would not have to pay for repairs after the initial warranty period had expired. In hindsight I wish I would have thrown them all in the trash and bought new appliances because dealing with A&E as the Sears warranty service has been the most miserable chain of experiences I have ever had in my life. I have likely lost 5 years of my life being so frustrated, mad, and overall disappointed. I would rather have a quadruple root canal than EVER have to deal with them again... ever.
I do not know how many days, weeks my husband and I have wasted just waiting for them to show up. They initially offer a 4 hour window and very rarely arrive within that window... or even that day to be honest. I wish I was exaggerating, but sadly, I am not. They hire a 3rd party company in another continent to manage their calls and the overseas team could care less about you are your appliances. They tell you EXACTLY what you want to hear and have absolutely zero follow up. Bottom line: do not EVER buy anything from Sears and NEVER hire this appliance repair company for anything.
I feel sorry for the technicians to be honest. They are overbooked, overworked and even THEY hate working for that company. They all hate Sears. So when you call to schedule, it usually takes them anywhere between two weeks and month to come out to do the initial inspection. And I say "inspection", because 99% of the time, they do not have the part with them and are too overbooked to go back to the warehouse to get your part. So at this point you have sat and waited close to two days for these people to say your appliance is in fact broken. YIPPEE!!! The next thing you need to do wait. Wait for the ordered part to arrive to your home and then at that point, when the part arrives, you're allowed to call and schedule the actual repair appointment. You will be lucky if you can get that appointment in the next two weeks. Then the whole process starts all over again.
And again if you have a problem or any issue, do not bother calling because it will not do darn thing. And asking for a manager will not do a darn thing either. And DO NOT COMPLAIN either, seriously. If you do your account will be flagged and this whole process will get worse if you can imagine that. WORST COMPANY EVER. They take zero responsibility and there is no follow-up or concern for anyone anytime. I seriously cannot stress this enough. Years and years of this crap is really broken my spirit. I beg you not to use them... ever.

Promised that appointment would be between 1-5; however, as fate would have it, technician calls were coming in around 8 AM and doorbell ringing at 8:45. Technician rang doorbell once but when I got to the door, he was gone. Then hours later, calls came in again saying they would arrive in 30-40 minutes. I agreed but was not happy. I had diagnosed the issue that the door to our dishwasher was uneven, so it took the technician a few seconds to secure a screw that had come out. He want to charge me almost $30 more than the amount quoted earlier and even though he had really done nothing. I found that very dishonest to say the least. The entire experience was a total disaster and will NEVER, NEVER call them again.

We purchased a Samsung french door "twin tower" refrigerator from Home Depot in June 2015. I also purchased Home Depot's 5 year protection plan. (Note: From past experiences, I find it always beneficial to purchase a protection plan for appliances.) In January 2017 the refrigerator began dripping water into the bottom of the refrigerator portion, and the french door would not close properly. Called Home Depot Protection Plan and they scheduled an appointment with A&E the following week.
I was happy to hear that A&E would be doing the service, as I had good luck with them a few years back making repairs to a Bosch dishwasher--and was familiar how operate. They send out a technician to evaluate the problem, give you a cost estimate (that's where having a protection plan is beneficial), order parts which are delivered to your home, then come out again to make the repair.
A&E followed the same procedure. A technician came out on the date and time promised (Jan 24) and identified the problem immediately. The defrost line was freezing up and causing the drip. He said that was a common problem with our Samsung refrigerator--same with the door seal. He gave us an estimate, ordered parts, and scheduled the next appointment. The parts arrived within the week. On Feb 2 A&E technician Glenn arrived on time and quickly made the repair. The only problem he had was with the door seal which has small springs that smoothly open and close. When he opened the sealed package containing the part (I was present), he discovered one of the small springs broken. Probably was shipped by Samsung from South Korea with a broken spring. Glenn managed to jury rig a spring, and the door seal is working ok so far. The leak problem was fixed. Glenn was very personable and efficient.
Our Samsung "twin tower" refrigerator has been making buzzing and clicking noises which I feel has to do with the defrost fan and switches. We'll see how long it goes before it starts dripping again. Anyway, we still have three years left on the Protection Plan. I suggest consumers purchase a Protection Plan when buying appliances. Saves money in the long run because the quality of appliances these days leave a lot to be desired! Oh yes, Home Depot did follow up to make sure the repairs were scheduled and repairs made to our satisfaction. This was done by phone and e-mail.

I was told to call to make an appointment yet no one answers the phone. According to A&E's webpage they are open 7 days a week. If not they should update their site. No answer when calling on Saturday even though I was told to call them on that day. Why do so many companies use A&E when they are so unreliable?

This company apparently has problems with managing appointments for the customer's satisfaction. Communications with the technicians obviously are nonexistent as updates to your appointment status do not come your way. I have a refrigerator repair needed and I have an extended contract with A&E for this service. The first visit had an 8 am to noon window, service man showed up just before 2 pm. No calls from A&E about status. Needed to order a part so a 2nd service call was needed, also an 8 am to noon window. No status updates came so I called them about 10:30 am and was told no service technician was assigned to my service. We had some snow in our area and was later told by a supervisor that was the reason no technician would be coming. Again I had to call to get this information. Obviously offshore agents answering the call so understanding them as to what is the issue is a challenge.
There is no consideration for the customer's need on making appointments. When I tell them I have an appointment elsewhere at 11:30 and can they put me at the front of the queue, all I got was 8 am to noon. I asked again for a window that would be earlier than noon and was told "emphatically" that simply cannot be done. The scheduling is strictly based on the company's need to have efficient routing and no consideration for customer needed. This contract with them runs out this August and I will not be renewing it. I believe Sears should rethink their management of this company and it colors my impression of Sears and I now tend to think of other sources for stuff they sell. I also have a 3 years contract for my washer & dryer that I am going to see if that can be canceled with a refund of my fees.

There is ZERO communication between divisions, the customer service agents flat out lie to appease you rather than explaining the limitations of the service. The customer services agents apparently get in trouble if they escalate a concern, so they will give you irrelevant external numbers to call so that the customer, not them, hangs up and they are off the hook.
Service technicians may be highly trained, but appear to get ZERO information from the offshore 1 800 number, so there's no real point in asking for a day of repair phone call to confirm the visit. I was told to wait from 8am until 8pm when the technician didn't get in touch with me for my repair day -- 12 hours wait is INSANE for a no show. We live in an age of cellphones and text messages, it should be insanely easy for the technician to update customers ("Hey, you are third in line, so probably this afternoon, I'll call when I'm finished with the job before yours" would be so easy!).
The technician's digital system was broken, and he was unable to order my parts under warranty because the little check box was greyed out. Had to pay out of pocket for lifetime warranty parts -- Sears was supposed to call me back about my issue three times ("someone will call you in two to three business days") and that never happened. I returned the parts and cancelled the repair after several weeks of failure, with automated reminder phone calls for the wrong dates, and lies from the customer service agents. Then, three weeks after the parts return, still no refund. If you wish to know evil, contact A&E for a repair.

The first time Sears sent Faber repair out to repair my Kenmore washer. They failed to return on their appt date. So Sears sends out A&E to diagnose and repair washer. This was in late Dec 2016. Return date for the repair was 1/5/2017. No repairman showed up. Sears rescheduled for 1/12/17. No repairman showed up. He went to the wrong house and did not call to see if he was at the correct home (we live in the country and our house is not on the main road). Do not use A&E for repairs. They are liars and will not fix your appliance.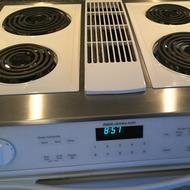 I give no for bad service. I'm renting and had failure to an oven touch pad Jenn-Air old model. I've used A&E over 10 yrs. I will never again call their establishment. Not to mention how embarrassed I was to explain to the realtor and homeowner about paying 487.54 for their unit and how we all agreed that we were overcharge. When I called I told them what the problem was and was charged 89.00 to tell me what I already knew. The part itself was 330 and going to be charged 70.00 more to screw it back in. When I searched for the part under Partsdirect, the most the parts would have been was 234.00. I have had them repair Kitchenaid ovens and stoves in the past that were under 6 yrs old and have never been charged this ridiculous amt ever. I called resolution number 888-236-1887 and he said that's what they charge. Okay so be prepared to overpay if you decide to call A&E Factory Service. You know Sears is closing a lot of stores. Wonder why!

This is the most absolute excuse for a company there is. I am surprised that Lowe's (yes that is where I got my warranty from) uses this place. I had a dishwasher breakdown. I had to wait 18 days for them to come out. When the repair man was on his way he said he was to replace a part. I said "I don't know all about that but the DW is leaking." He got here, bad mood and all, said there was nothing wrong that he ran two small cycles. When we went to use the DW for the FIRST time since he left it was still broken.
I called Lowe's again (yes this is where I purchased a warranty) they said I had to wait another 18 days. After continually complaining with Lowe's they ended up buying out the unit. This is a horrible company and I don't see how Lowe's and Sears use them. The only other option I had was to bring in my own company, pay them out of my pocket and Lowes would replace. This company is just horrible.

I've been waiting since 12-26-16 for a tech to repair my refrigerator. They were scheduled & confirmed via text a 1-6-17 date. I wasted a day waiting, no tech. He called out sick. Next date isn't until 1-17-16. I have a warranty on the fridge. I'm convinced if you have an extended warranty, they make you wait even longer for repairs. I will NEVER, EVER do business with this company again. I will also NEVER purchase an extended repair warranty again! A&E lacks even the simplest ability to resolve appointment issues as well as being unresponsive if you need to speak to manager of any kind. No small wonder that the parent company, Sears is doing so poorly!!!

I called on 12/29/16 concerning a washer that I needed serviced. Problem - the serial number and model number were on the wrong appliance. I try to explain this to the representative who in turn cut me off as well as was rude and obnoxious. I was addressed as if he were talking to a child. He didn't look to see what I was saying. It got so bad my son was about to talk to him. I called another number and got a decent, respectable person who not only listen but resolved the problem. I pray I Never have to deal with the young man who seemed like he had no interest in helping me. I can't remember his name but he needs to be reprimanded by management. This is the type of employee that can cause you to lose customers.

I got a dryer with Best Buy in Leesburg. Apparently that meant dealing with A&E. I got a top of the line dryer that broke down. A technician named CHARLES came and he fixed the first time. Then next time when it broke again, he came but ran away - saying that our vents are not attached. We fixed the vent and then since we have not been able to get them to come. We spend hours and then get an appointment between 1p-5p and then it cancels at 11:53a -happened twice. Finally, I check Consumer Affairs and I really what a horrible company they are.

We were emailed that our appointment had been canceled late in the morning of our scheduled appointment for our Samsung refrigerator between 1 & 5 PM. My wife took the day off of work for this specific reason. When I called I was told they could not help, so I asked for a supervisor. After an extended wait, I was disconnected. When I called back and asked for a supervisor again, after a long wait I was connected to Molly. Molly was not able to help either apparently, A&E has 1 service technician for our area.

We had an A&E technician come out to diagnose a problem with a 1 1/2 year old Kenmore elite refrigerator. He stated the problem was the main control board and provided an estimate of 740.00 to fix it. That seemed too high so we declined the service. After the technician left, I reviewed the printout he provided for the estimate and found that he had added $274.94 (includes tax) for a Net Protection Agreement to the repair cost estimate. He never asked me if I wanted an extended warranty so why was it included in the 'repair' estimate? This is highly unethical. I'm not sure if it is just that particular technician or a company policy but please review any estimates for unnecessary charges before agreeing to repairs.
A&E Factory Service Company Profile
Company Name:

A&E Factory Service

Website:

https://www.aefactoryservice.com/