Consumer Complaints and Reviews

Their customer service is terrible and the assistant manager, Eli **, is very rude and condescending. Check out Bose customer service review and complaint online. They are rated ONE star at multiple sites and over 150 complaints reported at https://www.consumeraffairs.com/home_electronics/bose.html. I would never go back to this store. As soon as Eli ** finds out I don't need to buy anything, he became very rude. He obviously works for a commission or the company puts a lot of pressure on him to sell products, even to people who do not wish to buy. So they can't waste a second to talk to people who are exchanging, returning or just checking out the products there.
My suggestion is that the company's sales department and local sales supervisors pay more attention to online reviews about Bose store's customer service and complaints and try to improve it. Bose products get 3-4 stars reviews because of the quality. But their customer service and salesman's attitude are terrible at local stores. This is what happened to me.
After checking out a couple different headphones with a salesman at Irvine Spectrum store, I clearly told him I'm buying an on-ear wireless headphone by pointing at it. He picked up one from the shelf, scanned the bar code, put it into a bag, and I paid for it at $250. When I got home and look at it, it was a wrong headphone! I got frustrated getting a wrong one after 30 min drive and paying a toll, but I thought everyone makes a mistake. Then I had to go back to exchange it by driving for 30 min and paying the toll again because the inexperienced salesman picked up a wrong one from the shelf.
When I returned to the store, the same salesman wasn't there, so I started explaining about my situation to Eli **, the assistant manager. An unbelievable thing happened! He didn't believe me and selfishly thought I wasn't happy about the product and came back to get money back. He arrogantly told me, "You have only two choices, exchange it or just get money back (and go)!" I know that I have the choices but he didn't apologize and didn't feel sorry about what happened to me. I complained to him again, "Your inexperienced salesman sold me a wrong headphone and I had to come back here again." He became very rude to me. I first wanted to exchange it to a right one but after listening to him, I didn't feel like buying anything at this store and decided to get refund. What's worse is that he said to me "If you don't get out the store, I'll call the security."
An unbelievably rude guy, isn't he? I realized Eli **, the assistant manager at Irvine Spectrum store, is not the right person to speak to. Whoever managing this place, he needs to change his attitude to customers or Bose will lose more sales. After this experience, I was very disappointed, felt insulted, and didn't want to go back there anymore. Goodbye Bose. You lost another customer.

I ordered the SoundSport wireless headphones and right when the warehouses had a problem with the headphones so a suspected one month wait. Did Bose put a one month wait time on their site? No so I expected it within 6 days and of course that didn't happen. A month later I get a confirmation for delivery and now 9 days from the confirmation with no headphones.

Bought a Bose TV Videowave entertainment system in Nov. 2012. Never again, less than four year and $4K dollars later the video is dead (LED lights are out) and while the audio is still amazing, Bose CS tells me they don't service this product anymore. The support is nonexistent, and I am told I may as well put the TV on the curb because Bose won't service or repair it. Lesson learned, Bose doesn't stand by their products or their customers! While they make great audio equipment, they are not the only game in town. This company's customer service department doesn't care about too many of their customers.

Had to return a pair of SoundSport in-ear headphones which were defective and broke after 8 months of use. During the exchange process, Bose shut down their Canadian warehouse (August 2016), which has resulted in over a 1-month delay on receiving the replacement headphones. The customer service team has provided numerous incorrect shipment dates, and given me the complete runaround without any resolution. I was initially informed I would receive the replacement headphones within 10 business days of returning the defective pair. This date was grossly incorrect. Wait times to get through to the customer service phone number have been between 30 minutes to 1 hour. Supervisors are unable to provide any assistance or an anticipated delivery date. Buy your headphones elsewhere.

Received them as a gift less than a year ago. The QC20 quite head phone broke at where it is joined in the left ear. Called Bose 3 times, twice hung up on after the girl said she would replace at no charge. Finally got thru and was told based on the serial # they were out of warranty. They asked me to get a receipt from the person who I got the gift from - HOW RIDICULOUS A REQUEST.
Also said I had to return broken ones and pay them $189 dollars to replace. When asked why they needed the broken ones back, could not answer. What's going on is Bose repairs what they get back and resell probably for new. The supervisor told me they destroy the product - how untrue. Why would they need them back if they destroy the product??? This is a profit center for them and Bose treats its customers like a retail store. They sell recycled product back to the customer as new and make lots of $$$ doing this every day. Also seems their product is designed to break since their customer service lines are always busy. I will never buy Bose product again and I suggest you do the same.
How do I know I can trust these reviews about Bose?
609,643 reviews on ConsumerAffairs are verified.
We require contact information to ensure our reviewers are real.
We use intelligent software that helps us maintain the integrity of reviews.
Our moderators read all reviews to verify quality and helpfulness.
For more information about reviews on ConsumerAffairs.com please visit our FAQ.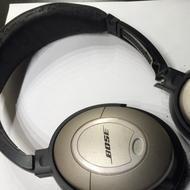 I have a QC2 headphones, bought about 5 years back. Always in its case, used only on international flights (1-2 times a year). So very lightly used. Last week, I took it out while on a long flight and discovered that the right swivel part completely shattered near the joint. I put up with the inconvenience during the flight, making a mental note to get it fixed as soon as I got back home. A very unpleasant surprise awaited me as soon as I called Bose. The technician who spoke to me, mentioned that they can neither supply the part (which I could replace) nor get it fixed for me. Surprised, I called for the supervisor, who condescendingly offered to sell me the latter model, which I had to refuse.
This Bose headphone was good and the electronics still works; however, I notice that the plastic parts are very light, brittle with very little life. If you plan to put down about $300 for a pair of headphones, you should expect better quality and life from these. Unfortunately based on the quality of the product and the lack of service, this will be the last product I buy from Bose.

I bought a Bose Lifestyle 50 a few years back. The wireless controller just broke on it. Turns out my entire Bose system now needs to be replaced, even the speakers are not reusable! The old speakers don't work with the new Bose systems. Bose did not provide a migration path for their old customers to their new product line. Oh, they did, sorry, the migration path is to buy a completely new system when any component in the old system breaks. If your fuel pump goes out on your car, do you have to buy a whole new car? If Bose built the car, then the answer would be yes. Don't buy from this company. They are trying to take your money for a lifetime.

Placed order on May 15th through Bose website, item was only received on July 6th. During the two months, company did not respond to either phone nor email. Customer support phone line claims busy for hours, in reality has not worked once for weeks. Only after 6 email queries and receiving product, I received an email response on July 7th saying item had already shipped. Extremely poor customer experience. Would advise against any purchase.

I went to buy Bose in-ear headphones which are currently on promotion. Usually its cost is $129.99. Now they are coming for $99.99. That's why I wanted to buy. They don't have stock at all. I don't know why they put on promotion for which they don't have stock. May they wanted to buy some other things. I tried online too. Not available. I went to the store for buying but no stock. It happened lot of times before too. They put promotion for items which they don't have stock. I suggest not to go directly to the store. Before that just give them a call so that you don't waste your time and money.

Ordered a replacement cable for a pair of headphones. Four weeks later, still waiting for a tracking number. Four pinged Customer Service four times and received one response, something to the effect of "we'll ship them when they get to us." The Bose (.ca) website is unusable, with circular links and contact us links taking me to unpredictable places. This is just the second time I've purchased a Bose product, because I've thought the quality was worth it. Then one of my purchases had to be repaired. Twice. The customer service of this company drops the whole experience WAY WAY down. I will not consider a Bose product ever again. There are far too many products with superior quality, value, AND especially Customer Service (it IS SO easy to surpass Bose customer service.) But it's too late for MY wallet - I won't be back.

Took 3 weeks to mail simple headphones. Sent to wrong address somehow??? On hold for an hour to fix. Contested with CC company to finally get money back. Products seem fine but beware. Never order direct! PS: Eventually they showed up so I got them for FREE. You should do this to... screw them.

I purchased 2 headsets from Bose. Quality of sound is great. But the ear pieces and head cushion deteriorate and disintegrate leaving black specks on your head (I'm bald) and your ears that look unsightly. I feel this is built in as they have been aware of this for years. They wanted $139 for a replacement headset. I talked them down to $50 but with S&H and Tax it came out to $63.18. So every couple of years they make $$$ off of their defective products. Kind of like HP printers and their HIGH cost inks. I have recommended this product to 4 other people and regret it. I will not be recommending this product to anyone else and will tell them why. This is the second time I have had to replace my headset for a cost of over $100. They are very well aware of the poor quality ear pieces. But laughing all the way to the bank with my dollars.

They are horrible!! I ordered the Bose QC2 headset ear cushion replacement via Bose.com. They sent home some cabling kit! Strike one! Emailed them right away and let them know they have screwed up my shipment - Got email replied stated that someone will contact me from Bose Customer service. It has been 3 days, got no email or call from them. Strike two! Called the 1-800-999-2673 and waited for over 1 hour (W/ annoying music in the background!). No one picked up the call. Strike three! I have purchased many Bose products in the past but have never known how horrible their customer services or shipping department until now! A big disappointment!! Well, no more Bose. I now will buy from others!

I purchased this system for my computer about six years ago. I was quite happy with sound quality. I have had a recurring problem with the connection/plug interface wearing out. It was replaced two years ago through customer service. It has already worn out again. So, I've been trying to reach customer service through e-mail and phone. This has been over a week to no avail. I have been a longtime fan of Bose - no more. When an organization becomes so disengaged that a longtime customer can't find relief, it is time to move on.

After purchasing a SoundLink speaker online I tried to reach customer service for several days with a question about the delivery. Calling at different times during the work day, I was put on hold for up to 45 minutes before giving up each time. I finally emailed the question this morning and will see if I get a response "within 72 hours" as promised. In this age, a customer should not have to wait 3 days to get a simple question answered about an order. Very poor customer service.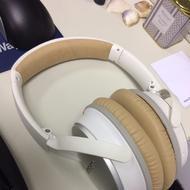 Being a Bose client for many years now and believing in the quality of its products and services, I bought recently a Bose QuietComfort 15 Acoustic Noise Cancelling Headphone in the US. After a few months, the noise cancelling stop working and after that the right phone stopped working also. I live in Rio de Janeiro, Brazil, and for my disappointment with the brand, there is no support for Bose products here. I tried four times to fix the headphone with locals' technical assistance but they simply couldn't fix it. I would like to have a response from BOSE and know if you could send me a new headphone considering all my disappointment with the product I purchased.

Bose L1 1S system - I have had two units in the past two weeks. The first unit red light on, power unit from the box was on and did not work. The second power unit smoked. What garbage.

Bought a QC25 special made. Not that I ordered a beige/coffee matte one and got a gold silver sparkling one but after I used it for 2-3 weeks the sound on one side stopped. Sent it in the dealer and it is now sitting there for 1 month waiting for just an approval to be replaced as it is just a few months old. You buy a 500 USD special made headphone from a company claim they are one of the best and it breaks after 2-3 weeks of usage and you need to wait for more than 30 days for just getting approval for replacement. Never buy this brand again.
The QC15 which I had for 10 years at least worked and is still working. I bought every 6 months new head pads but this everybody knows they are designed to break very soon. Lately I found out an OEM China replacement. I bought 3 pads and still use the first set which is now 2 years old. :-) You can find it on eBay very easily. They are looking the same 100% just better quality than the original ones. I suggest, go for other product but Bose. Quality became very poor and the customer service is one of the worst I have ever experienced and that is not because I called once. I have called and brought the goods in 5-6 times. They are very friendly but do not move anything. Buy a 150 USD headset and change them better than to go for a 500 USD one and had trouble all the time. Good luck guys.

What a disappointment! Bose was suppose to be the best but are actually cheaply made in Mexico. The accoustimass never worked properly and Customer Service couldn't care less. I wouldn't buy another Bose piece of junk ever.

New product was great but when out of warranty item became defective. Decided I liked the product well enough to pay to have it repaired at service center. Sent product in for repair twice. Both times upon receiving it the product still had the same problem as if it had not been fixed. At second repair product was returned within 4-5 days still not fixed but 1 yr. warranty on the first repair is expired. Will not purchase item again. Fool me once shame on me, fool me twice shame on you!

I bought Bose Acoustic Wave System II in 2012 and from the very moment of receiving the package, the troubles started! The remote barely worked and the control panel on the system surely had a will of its own. Sometimes it turned on all by itself; I was waken up at a middle of the night by the music downstairs. I sent it back for repair within a year of warranty. The company asked ME to pay the shipping!!!
When it came back from the repair, it worked normal for about two months. I barely used it for about 2 years because working outside of the country and forgot that I had it. Today I just happened in the living room and turned the things on. Then the trouble started again. The volume always stays at 0 no matter what you do. So basically a sound system has no sound. I called the customer service and the lady there asked me to move the system to another room and plugged it in to a different location. It seems Bose has to choose which room it would work, what a piece of joke! After all these moves and talking, the lady said they are going to repair it which will cost me $170. No, I am not going to waste my time and resource on it anymore. I spent $1100 for a piece of junk.

We bought our daughter this headset for Christmas 2015 through Amazon. After two months, one side stopped producing sound. I googled Bose Customer Service phone number and dialed immediately. Within 2-3 minutes, I was on the phone with a live person named Andy. He did a quick troubleshooting and determined that Bose would replace the headset. It took all of ten minutes. I will send out the old headphones on Monday, when they see the tracking that it has shipped, they are going to ship the new headphones. Excellent customer service.

I have Bose in my car and it's not good at all. I have tried multiple times to request info and all from them to help replace the speakers and integrate a new system, but they haven't been much help. Almost like they didn't even know their own system. Does this sound like "Better sound through research"? You barely even know the specifics of the system you made! No highs, no lows, must be Bose. This holds all too true from my experience.

The consumer should be aware that Bose quality is a thing of the past. I bought a SoundLink. It worked for a week and then simply stopped... When you try to get service from Bose it simply does not exist. The store (in this case Best Buy) just says...call Bose...but Bose is of no use. Consumer Beware. Bose quality is a myth and a thing of the past. Do yourself a favor and buy other brands.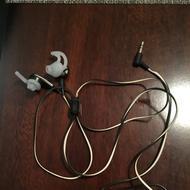 This is the second pair of Bose Earbuds I've had where the rubber has eroded and exposed the wiring. My local Bose store (San Diego, CA) told me the 'discontinued' product would cost $65 to replace and upgrade to get their latest earbuds. These were replacements from the previous earbuds which did the same thing. I'm very careful when I spend $100+ on headphones. These earbuds do not lay around exposed to the elements. I baby them, carefully rolling them up neatly and placed in their case. Bose seems to have increasingly moved up-market to reach a broader audience (NFL marketing for an audio company!?!?! - have you 'listened' to an NFL game?) and retracted the service they recently offered. I own several Bose products but am increasingly disappointed with their policies on replacing defective items.

I purchased SoundLink Mini(not the newest generation) for $139 from Bose Factory Store in Leesburg, VA Outlet Mall on 1/12/16. Before opening the box, I noticed FR on it, which stands for Factory Renewed. I was surprised I got such an item as I was under impression I was buying NEW item. I called customer service and they tried to convince me it was as good as new and told me they can not help and suggested I should return to the store. I drove 12 miles back to the store to hear again FR is AS GOOD AS NEW and that they often sell FR products in their store. They were also wondering if the FR label on the box was facing forward in the stand. They said I can pay the difference to $199 to get new generation, brand new product. I felt their response to my complaint was plain arrogance.
I called the customer service again in regard to this experience and got similar answer. The way they apparently see it is that I, as a customer, should know everything about their products, including FR products, like what they are and where they sell them and it was my fault I did not know about it. I had to waste an hour of my day off to return the item I was never told was not brand new. I do not know if their products are AS GOOD AS THEY THINK at Bose, but arrogance of customer service appears to be company policy and I do not think I will ever buy their product again.

The BOSE stereo system Lifestyle 50 remote control is failing, "no response" and the touch screen does not consistently respond to commands and the screen light does not light up. I called BOSE customer service about replacing or repairing the control. The Bose technical specialist informed me that Bose does not have a remote replacement but will offered me a complete stereo system replacement instead. That is a terrible offer and an unfair burden for my situation. My stereo system is perfectly fine for my use. I am losing my hearing and I need amplification to improve listening. Instead BOSE is offering to replace it for $1700.00.
The cost is excessive, besides I have two room to replace. It is unthinkable that Bose cannot replace a simple controller. In today's market of electronics a replacement remote system should cost no more than $100.00. Shame on Bose for not standing behind their products when they fail to perform as expected and for not providing customers with a reasonable alternative commensurable to the problem. Bose should reconsider customer service approaches and make available a simple remote control replacement for the Bose Lifestyle 50 system.

Did you know that you have to pay for returns even though the bose.com site doesn't say so, even for un-open items? This is a FYI. SO DON'T ORDER ANYTHING THROUGH BOSE.COM UNLESS YOU ARE SURE YOU WANT IT. I learn the hard way. They had 3 Black Friday deals where 2 of their item prices where beat by Amazon and Bestbuy. So much for Black Friday. I know a little about electronics so I'm a little familiar with Bose stuff. I grew up listening to their wave radio and currently have the latest one. The other day I went to the outlet and was window shopping and a pair of wireless speakers interested me. I ask the Bose rep the difference between the new one and the one on sale and he said "the battery life and the sound." I said "Ok, can you do a comparison?" He said he can only play the one that is on sale. Oh. After I did my own research in the store, I'd spent about $700.
But of course this salesperson gets all the sales credit offers me email receipt and out I went. Later on the day I realized I had a outlet coupon for Bose. I went back and ask for him void and reorder my 4 items (store wasn't busy). He gave me a look of disgust. He tells me I'm only gonna save a few dollars here and there. I told him that's my lunch. I really felt like not buying those things after that. Then things got worst. I was on a shopping spree that day so when he rung me up on the items my credit card declined. I'd called the credit card company and got it cleared and he charged it again and it declined again. He should of waited a bit longer and he tells me I'm gonna do this one more time and that it. I couldn't believe what he said, but it did go through and I left. Wasn't a good experience at the store. Don't know if I will ever go there again.

First, let me say I have been a dedicated Bose customer for 20 some years. I have always been happy with their products; the Wave, headphones, mini, and several docks. I knew I needed a way to have music continuous from room to, room and discovered the Wi-Fi based sound link system. The first two I purchased set up and worked just great. I was waiting until I moved to add two more units and apparently they have different models now. These models not only refuse to "join" the group but there are so many incompatible bugs that I had to hire 2 different specialists to come out and assist. And by the way, that is for the actual crap and non-existent customer service! (You must not make enough money for that little service!) I finally had to buy a new router and after a factory reset by the Geek Squad was able to get them altogether, Joy! Unfortunately your stupid software update has put me right back where I was before.
I am so angry with Bose's complete lack of customer service! These are not inexpensive items and I just wonder if you are aware of all the bugs and incompatibility issues that exist? I wish I had splurged for a higher quality, consistency and customer support! You shouldn't be able to get away with this! I don't have issues with the sound quality: just getting all the units to play nice together! I will have to shell out another few hundred dollars and see if they can figure out your latest updates. I am tempted to return everything but I don't want your new sound link with Bluetooth technology. I have too many other Bluetooth devices in conflict as it is! Are you doing anything to address these problems and complete lack of customer service?

The sound is OK and haven't had the problems that I've read other people have had that I've read about, BUT, I am very disappointed with a $700 table radio/disk player that is this poorly engineered. Like I said, the sound is okay, not spectacular for sure. There is no ability to adjust bass or treble, mmm? Why is that for such a highly touted sound system? Apparently the engineers think that they know best for millions of consumers. Allegedly designed to maximize symphony and orchestral pieces? OK, that's fine and I can appreciate that but, the problems that I've found? 1) I wanted to "shuffle" between four disks for a variety of music, not have the disk that is playing shuffle the order of the tracks! That is just STUPID. I'd like to mix up a little Salsa, Blues, C&W with my Mozart! So I read the promo material for several years before purchasing and thought that I understood that I would get to shuffle all disks loaded.
What a bunco system misrepresentation that was. I've waited years to order this product and am sorely disappointed. Then there is the issue of ejecting disks after they have finished playing. You have to stop the whole system to eject a disk and cannot eject the ones that have played while the player is running. And even when the system is (allegedly) programmed to play straight through, the system repeats and repeats. I'm just not happy with what I got for what I paid. It's nice and compact, yes. The sound is good, yes. But the overall experience that I've had does not live up to expectations and the manufacturers own hype.
Bose, you're just not all that good as you think you are, in my opinion and experience. If my old Kenwood 5 disk player hadn't given up after 15 years I wouldn't have bought this Wave system. I've had it a year now after "treating" myself on my birthday and have been kicking myself for not just replacing a component in my home entertainment system rather than going all out for some new-fangled hyped up toy that was going to add so much to my listening pleasure. The bummer is that I hardly use it at all now because it barely tunes in a radio station either! My first personal music player was a 10 transistor radio in 1960 and pulled in more stations than this "advanced" system. What the hey?!
Company Name:

Bose

Website:

https://www.bose.com/en_us/index.html