Headphones and Hearing Loss
No longer does it look ridiculous to have a big earbud sticking out of your ear -- it's become part of the norm
01/10/2020
|
ConsumerAffairs

By Gary Guthrie
Gary Guthrie covers technology and travel for the ConsumerAffairs news ... Read Full Bio→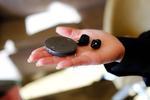 The entrance of Apple's AirPods back in 2016 forced other electronics companies to develop similar products, and even hearing aid manufacturers are producing similar kinds of earbuds that stick out of a person's ear. 
Now, four years later, earbuds are predicted to be the highest growing tech category. According to the Consumer Technology Association, devices such as Apple AirPods and Samsung Galaxy Buds will help propel the category to nearly 67 million units this year ...
More
Whether it's the DASH diet or the Mediterranean diet, good nutrition can benefit consumers' hearing
11/20/2019
|
ConsumerAffairs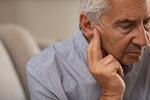 While many consumers are worried about the implications of hearing loss in old age, a new study conducted by researchers from Brigham and Women's Hospital could help older consumers fight hearing loss. 
According to the researchers, following a healthier diet is an easy way to help reduce the risk of hearing loss. 
"A common perception is that hearing loss is an inevitable part of the aging process," said researcher Dr. Sharon Curhan. "However, our research focuses on ide...
More
Sort By