Headphones and Hearing Loss
High costs, they say, keep some people who need them from buying them
11/22/2016
|
ConsumerAffairs

By Mark Huffman
Mark Huffman has been a consumer news reporter for ConsumerAffairs ... Read Full Bio→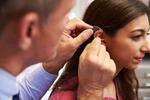 Hearing loss or degradation is common in the United States, especially among the aging population.
Hearing aids have done a lot to restore this sensory loss, but according to AARP, two-thirds of people over 50 who might benefit from hearing aids don't use them.
"One reason may be sticker shock," AARP says. "The average price of a single hearing aid is $2,300, according to a 2015 report from the President's Council of Advisors on Science and Technology. And most people nee...
More
A study shows that many young people are developing tinnitus due to listening to loud music
06/06/2016
|
ConsumerAffairs

By Christopher Maynard
Christopher Maynard is a New York-based writer and editor who ... Read Full Bio→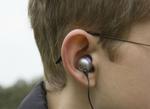 The stigma of young people listening to loud music is one that stretches back for decades, but new research shows that it may be contributing to serious hearing problems.
Canadian researcher Larry Roberts says that young people who listen to loud music are increasingly being affected by tinnitus, a condition signified by a constant ringing in the ears. The development of tinnitus signifies the potential for permanent hearing damage.
"It's a growing problem and I think it'...
More
Sort By