Headphones and Hearing Loss
The measure could cut costs but hearing aid makers say it could be dangerous
05/02/2017
|
ConsumerAffairs

By Christopher Maynard
Christopher Maynard is a New York-based writer and editor who ... Read Full Bio→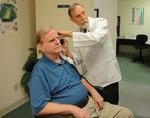 In a recent report, we detailed how many consumers may unknowingly be suffering from inner ear damage that current tests might not pick up on. The condition might not be that noticeable in a quiet room, but in a crowded restaurant or noisy setting it could make hearing difficult.
Of course, one of the most common fixes for hearing loss is to be tested by a specialist and outfitted with a hearing aid. But unfortunately, these devices are becoming so expensive that some co...
More
Researchers calls for more complex tests for inner ear damage
04/24/2017
|
ConsumerAffairs

By Mark Huffman
Mark Huffman has been a consumer news reporter for ConsumerAffairs ... Read Full Bio→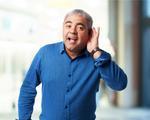 If you suspect you're suffering from hearing loss, you book an appointment with a specialist to get tested.
More than likely that test will be an audiogram, considered the gold standard in hearing measurement. At a clinic, the test is normally conducted in a quiet room. The specialist analyzes the results and has good news -- your hearing is just fine. But is it?
Researchers at the University at Buffalo (UB) have published findings that suggest this traditional hearing te...
More
Sort By