Headphones and Hearing Loss
Researchers say hearing problems can be detrimental to the learning process
10/09/2017
|
ConsumerAffairs

By Christopher Maynard
Christopher Maynard is a New York-based writer and editor who ... Read Full Bio→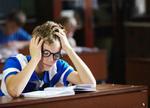 If your child has reading difficulties, the problem may not lie in their comprehension – it might be due to a hearing problem.
That's the conclusion of a Coventry University study, which found that 25 percent of young participants who had reading difficulties also had mild to moderate hearing impairment. Report author Dr. Helen Breadmore says the finding indicates a greater need to screen young children for hearing problems.
"Many children in school may have an undetected...
More
Researchers say their findings lend support to efforts to relax regulations
07/05/2017
|
ConsumerAffairs

By Christopher Maynard
Christopher Maynard is a New York-based writer and editor who ... Read Full Bio→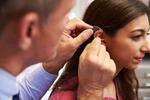 For some time now, legislators have been mulling over the idea of allowing the sale of affordable over-the-counter (OTC) hearing aids.
That would be welcome news to consumers who have otherwise shelled out an average of $4,100 for a pair of the auditory devices, and now a study reports that there are already devices on the market that can improve hearing for a fraction of the price.
Researchers from the Johns Hopkins School of Medicine in Baltimore tested five personal so...
More
Sort By