Headphones and Hearing Loss
The headphones to overheat, posing a burn hazard
08/28/2019
|
ConsumerAffairs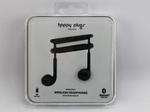 Happy Plugs of New York is recalling about 9,400 Happy Plugs Bluetooth Wireless II Headphones sold in the U.S. and Canada.
The micro-USB charging cable packaged with the headphones can cause the headphones to overheat, posing a burn hazard.
The firm has received one report of the headphones overheating while plugged into their micro-USB charging cables. No injuries have been reported.
This recall involves Happy Plugs Wireless II Bluetooth Headphones sold with an external m...
More
Researchers say the devices can reduce the risk of dementia
07/16/2019
|
ConsumerAffairs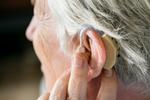 A new study has revealed that wearing a hearing aid to combat age-related hearing loss could help consumers improve their brain function over the long term. 
"Previous research has shown that hearing loss is linked to a loss of brain function, memory, and an increased risk of dementia," said researcher Dr. Anne Corbett. 
"Our work is one of the largest studies to look at the impact of wearing a hearing aid, and suggests that wearing a hearing aid could actually protect th...
More
Sort By