Headphones and Hearing Loss
The helmet shell may allow an object to penetrate through to the user's head
05/15/2019
|
ConsumerAffairs

By James Limbach
A Washington, D.C., reporter for more than 30 years ... Read Full Bio→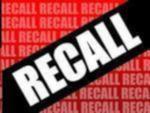 Strategic Sports is recalling 1,956 Motovan Zox Sierra helmets, part number ST-560, in sizes XS, S, M, and L.
The helmet shell may allow an object to penetrate through to the users head. As such, in an event of the crash, the helmet may not protect the occupant, increasing the risk of injury.
Strategic Sports has notified the distributors and known owners, and will provide refunds for all consumers returning their helmet.
The recall began May 1, 2019.
Owners may contact Mot...
More
However, a study shows that consumers could slow the effects of aging
02/13/2019
|
ConsumerAffairs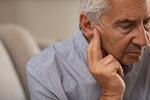 Not too many consumers want to think about getting older; however, a new study conducted by researchers from the University of California - San Diego may have people planning for the future.
Researchers found that hearing loss is one of the first signs of advanced aging, and it could lead to cognitive difficulties in old age. However, according to the study, higher education can help with mild hearing loss.
"We surmise that higher education may provide sufficient cognitiv...
More
Sort By