Headphones and Hearing Loss
However, a study shows that consumers could slow the effects of aging
02/13/2019
|
ConsumerAffairs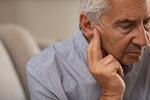 Not too many consumers want to think about getting older; however, a new study conducted by researchers from the University of California - San Diego may have people planning for the future.
Researchers found that hearing loss is one of the first signs of advanced aging, and it could lead to cognitive difficulties in old age. However, according to the study, higher education can help with mild hearing loss.
"We surmise that higher education may provide sufficient cognitiv...
More
Researchers say having a spouse or children can help reduce risk
12/13/2018
|
ConsumerAffairs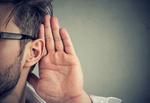 For many consumers, experiencing hearing loss is a sign of old age, though oftentimes, many suspect it's nothing more serious.
However, based on a new study conducted by researchers from Columbia University's Mailman School of Public Health, losing your hearing could actually be a risk factor associated with premature death.
In this study, the researchers were most interested in seeing if family dynamic -- primarily having a spouse or partner -- affected mortality in thos...
More
Sort By