The flexible heating mats in the front seats may be damaged over time
10/01/2018
|
ConsumerAffairs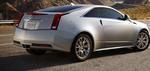 General Motors is recalling 53,586 model year 2014-2016 Cadillac CTS vehicles, equipped with heated front seats. The flexible heating mats in the front seats may be damaged over time, resulting in the seat heaters producing excessive heat.
In cold ambient temperatures, the seat heaters in these vehicles can turn on automatically when the vehicle is remotely started. If a damaged seat heater is turned on while no one is inside the vehicle, it can overheat, increasing the ...
More
The brake pedal may come loose
09/17/2018
|
ConsumerAffairs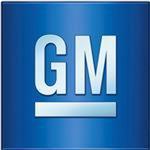 General Motors is recalling 41,468 model year 2015-2016 Chevrolet Silverado 2500s, 3500s, 1500 Crew Cab Special Services, Tahoe Police Pursuit/Special Services, GMC Sierra 2500s, and 3500s vehicles.
The brake pedal pivot nut may loosen, causing the brake pedal to be loose or inoperative.
If the brake pedal becomes loose or inoperative, the driver may be unable to stop the vehicle by using the brake pedal.
Additionally, a loose pedal may also interfere with the accelerator ...
More
Sort By