The fuel line may contact the surface of the engine
08/18/2016
|
ConsumerAffairs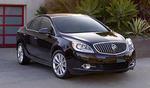 General Motors is recalling 189 model year 2016 Buick Veranos manufactured February 16, 2016, to May 12, 2016, equipped with a 2.0 liter turbocharged engine.
The engine fuel line assembly may be misrouted, allowing the fuel line to contact the surface of the engine. If the fuel line contacts the engine, the fuel line may wear, resulting in a leak and increasing the risk of a fire.
GM will notify owners, and dealers will replace the fuel line assembly, free of charge. The ...
More
The vehicle's high-voltage power may be disconnected during driving
08/16/2016
|
ConsumerAffairs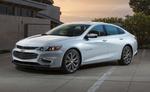 General Motors is recalling 534 model year 2016 Malibu Hybrids manufactured October 27, 2015, to June 3, 2016.
The affected vehicles have a shut-off switch for the high voltage battery for use when servicing the vehicle. This manual service disconnect switch (MSD) may not be properly installed and thus may not lock into position, unexpectedly disconnecting the high-voltage power while driving, effectively stalling the vehicle and increasing the risk of a crash.
GM will no...
More
Sort By