A possible battery issue could cause a vehicle stall
01/10/2020
|
ConsumerAffairs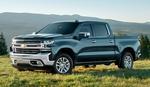 General Motors is recalling 350,371 model year 2019-2020 Chevrolet Silverado 1500 and GMC Sierra 1500 trucks.
The battery positive (B+) cable rings may have been manufactured with excessive glue, potentially causing an intermittent electrical connection between the B+ cable and alternator.
An intermittent electrical connection between the B+ battery cable and the alternator could cause the vehicle to stall, increasing the risk of a crash.
The intermittent connection could ...
More
The stability control and braking systems may become disabled
01/09/2020
|
ConsumerAffairs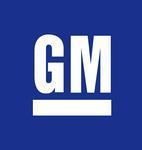 General Motors is recalling 463,995 model year 2019 Chevrolet Silverado 1500s, Cadillac CT6s and GMC Sierra 1500s.
Due to an Electronic Brake Control Module (EBCM) software error, the vehicle's Electronic Stability Control (ESC) and Antilock Brake System (ABS) may become disabled.
If this specific error occurs, the vehicle's diagnostics will not illuminate the instrument cluster ESC and ABS malfunction warning lights.
If the driver is unaware that ESC and ABS are not funct...
More
Sort By