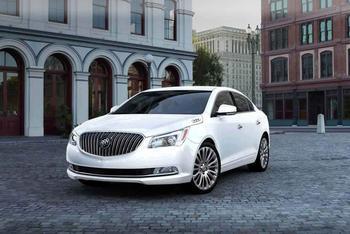 The driver may be unable to control the vehicle, increasing the risk of a crash.
General Motors is recalling 4,271 model year 2010-2013 Buick Lacrosses, model year 2012-2013 Buick Regals, and model year 2013 Chevrolet Malibus sold or ever registered in Connecticut, Delaware, the District of Columbia, Illinois, Indiana, Iowa, Kentucky, Maine, Maryland, Massachusetts, Michigan, Minnesota, Missouri, New Hampshire, New Jersey, New York, Ohio, Pennsylvania, Rhode Island, Vermont, Virginia, West Virginia, or Wisconsin.
The vehicles may have rear toe links ...