Extended Warranty Pricing and Scams
It's part of a review of the Magnuson-Moss Warranty Act
05/22/2015
|
ConsumerAffairs

By James R. Hood
ConsumerAffairs' founder and former editor, Jim Hood formerly headed Associated ... Read Full Bio→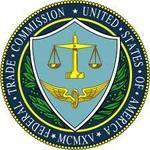 Although many consumers aren't aware of it, there's something called the Magnuson-Moss Warranty Act that provides the basis for many of the consumer protections we take for granted. 
Introduced by Sen. Warren Magnuson (D-Wash.) and Rep. John Moss (D-Calif.) and enacted in 1975, the measure puts some teeth into the "implied warranty" -- the principle that a product should be suitable for the purpose for which it's sold.
In other words, a dishwasher should wash dishes and s...
More
They're counting on your fear of something going wrong
01/07/2015
|
ConsumerAffairs

By Mark Huffman
Mark Huffman has been a consumer news reporter for ConsumerAffairs ... Read Full Bio→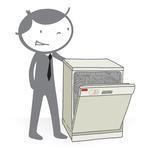 Any time you buy electronics or appliances, chances are the sales clerk will offer you an extended warranty, which in truth is usually just a service contract. A large percentage of consumers say yes.
When they do, the retailer reaps a handsome profit. A business professor at Penn State University says the typical profit margin on these products is 15% to 20% but businesses realize a more than 200% profit on the extended warranty.
Prof. Pranav Jindal wondered why so many ...
More
Sort By