Consumer Complaints and Reviews

I am a walking EXAMPLE! LOOK 15 yrs younger. Real PROVEN science on products. Forerunners in epigenetics and anti-aging. Ck out Ageloc ME. AMAZING! Also facial spa, transformation system... wrinkles, pore size reduced. Elasticity, firmness, lightness of skin, luxurious feel and marked IMMEDIATE RESULTS!! LOVE IT. Has products that work 4 every budget.

I ordered the 'free' trial from the website (Cher promoted it). Paid 4.95 shipping. The first complaint I had is that they forced me to also purchase additional creams. I could not find a place to uncheck that option. It was only another 4.95 so I said - sure I will try that also. Product came quickly, but the 15 day trial period started the day I purchased and of course the product did not come on day 1 - day 3.
Midnight on day 15, I was immediately charged around $94 FOR EACH ONE ($196!). Since the trial period was so short, I did not think to immediately call and cancel. I called them the next day and was given the runaround. They kept trying to convince me to try it for 15 more days. Wouldn't refund me or anything unless I tried it for another 15 days. They promised me they would not send me anymore, but I had to call within 15 days. I tried calling again and speak with the supervisor, but they refused to transfer me and gave me the same spiel. THIS IS A SCAM. The product DOES NOT work. Maybe it would after months of using, but I don't have $196 a month. DO NOT DO THIS. SCAM.

They get your credit card "for shipping" then slam you with hidden charges 2 weeks later. Customer service reps are just liars. They promise refunds. No refunds. They even made my elderly mother cry on the phone saying she "stole their product" when they never even sent anything. ConsumerAffairs, do you ever issue a consumer alert against certain companies? Because these people are crooks.

Hate when you sign up for "FREE SAMPLES" pay for shipping and in about 2 weeks they charge for the product. SUCH A SCAM. Always pay through credit card because they will help with getting rid of them. I did open and use the product, no different from anybody else out there. I do not recommend this product and WAY TOO expensive for what it is.

DO NOT ORDER THE TRIAL. Their free trial is a scam. I emailed and cancelled on time and got confirmation of that from them. Then the next month I got a new serum that I didn't order and a receipt for $90. I called and was told that I was only sent the free trial and since it was open already I couldn't return it. They claim to have never sent me the second serum, even though they show that they charged me for the original trial order serum and cream. I asked to talk to the manager but was told he or she was in a meeting. I asked if I could forward them the email that confirms my cancellation and they said it all happened too late even though I cancelled within the 14 day period. I am very upset with this company, not terribly happy with their products and their customer service is unbelievable terrible.
How do I know I can trust these reviews about Nu Skin?
668,849 reviews on ConsumerAffairs are verified.
We require contact information to ensure our reviewers are real.
We use intelligent software that helps us maintain the integrity of reviews.
Our moderators read all reviews to verify quality and helpfulness.
For more information about reviews on ConsumerAffairs.com please visit our FAQ.

This stuff may be decent but not half as good as stuff like TruSkin I have tried for a quarter of the price. And their free trial is a scam too. I emailed and cancelled on time and got confirmation of that from them. Then the next month I got a new serum that I didn't order and a receipt for $90. I called and was told that I was only sent the free trial and since it was open already I couldn't return it. They claim to have never sent me the second serum, even though they show that they charged me for the original trial order serum and cream. I asked to talk to the manager but was told he or she was in a meeting. I asked if I could forward them the email that confirms my cancellation and they said it all happened too late even though I cancelled within the 14 day period. I am very upset with this company, not terribly happy with their products and their customer service is unbelievable terrible.

I wish I had read the reviews and the way the company conducts their business. I was not aware that I was going to be charged for the product for $89.95 and $88.10. I called and was told they would not refund anything. I REALLY FEEL THIS COMPANY SHOULD BE FINED FOR THE WAY THEY CONDUCT THEIR BUSINESS. Don't sign up for anything and stay away from them.

Yes, that's right. It is not charity, it is something that makes money. The scam part? Yes, I do not like that they charge when you did not order the full product. That's not a good way to sell products. So they had a problem with the way they sell. As for the products? I've been using R2 for one year now. My fungus on my toe is completely gone. Yup. I had medications taken, cream used, all useless. Now I'm treating my vaginal infection after my antibiotic treatment. It's helping me to take out the toxins (antibiotic) in my body. (I sweated for three days.) Also taking LifePak plus the probiotics. Without Nu Skin, I don't know what I'd do. I am not part of this business, but those who have succeeded, or the friend who helped me this far, I truly see a positive vibe from them. "Black or white, your pick. Any comment is a judgment, and only God can judge us."

I'm just so upset that I have not received my products almost a month. They would apologize and apologize. Apology does not give you anything! I tried to cancel what I ordered, they said it is already shipped but I'm waiting almost a month. I'm out of my product. The worst thing about Nu Skin is you have to use it all the time if you mix with some other product. It just does not work.

I started taking Nu Skin's anti aging supplement Vitality 4 years ago, then using the Galvanic Spa. This led to trying many other products, and I have been so pleased with every single one, from toothpaste to nutritional supplements. Vitality has given me my life back, and I am looking forward to trying Youth next month. I love the automatic delivery rewards program - I can change the content every month if I want, and I get points to spend on other products, so I can try a lot of their 300+ products for free. (The newest products, like the essential oils, can't be purchased with points yet.)
I am confused to hear of a sample offer, as Nu Skin does not offer samples. I imagine this is the effort of an unscrupulous distributor. Over 60% of Nu Skin users are simply product users. Yes, it is a MLM, but there's nothing wrong with that. I started selling recently, and have had nothing but good experiences. I suspect that most if not all of the complaints come from people dealing with unethical distributors, because I don't even recognize the company they're describing.
Nu Skin has a 30 day return policy with 100% money back. If the product doesn't work, or even if you just don't like it - no problem! And yes, I have had 2 customers use this with no trouble. Additionally, distributors can return unopened product for a full year for a 90% cash refund. As far as I know, they are also the only MLM that requires NO money to start - you do not have to buy a business builder package or anything else. Well, you do need to buy a $25 business builder guide, but that is free if you place a small order- I think $25?, and it is full of information you need. They are working on becoming the MLM company that pays the best, and I have been very pleased. Additionally, the people I've met through this have been wonderful. It's too bad, but it sounds like there are some unethical sellers out there giving a black eye to this very reputable company. Check out Forbes' and Fortune's take on Nu Skin for a more accurate depiction!

Do not buy this product. Very shady business practice. They promise a second bottle and then never deliver and hang up on you before you can cancel after a $89 charge and unauthorized fee.

I got some money back! Or at least have been told I will in 3 business days... Fell into the trap of trying their "free trial -- only pay shipping". Had two separate charges 2 weeks later from them for $85 and $89. After only seeing the first charge, I called and was told that I agreed to the terms and no refund would be possible. I cancelled the account but the second charge soon appeared. I called again and was told no refund would be given and that was that. I expressed my frustration with their shady business practices and that I would be contacting the BBB and anyone else I could. She quickly said, "if you had let me finish... I can offer you 50% back." I hope to see it hit my account as promised. They are difficult to deal with and the product has only made my skin red and bumpy. Thumbs down.

I loved Nu Skin products. I don't get how can it get these negative comments. All the products I tried worked terrific for me, my fiance and my mom. Galvanic Spa for all face and the ironing thing is awesome. For me being 26, I got rid of all black spots and blemishes. My mom stopped doing Botox after starting using machine plus serum... My fiance ironed his wrinkles and it does work. I would recommend it to all my friends... Was googling more about the Nu Skin hair care and came across the negative comments, thought I should write good one... Cause it is honestly worth every dollar spent! I'm a user, not distributor...

So I was reading the comments of everyone. My biggest advice is to buy from distributor, we are trained to work with this company. If you are regular client, avoid ADR!! You don't need it! I know it's cheaper and it is hard to cancel it because they want to make money as everyone else in the world. Well our head office is in Europe so they are very nice and helpful.
It must be a joke for people to believe that the spa going to get rid of all the wrinkles - not even single product works like that, only a plastic operation that will cost you 5 times more! The products are effective. I use whitening tooth paste and it work, of course I don't have snow white teeth because I would need to spend 500 euro on dental whitening in the dentist and I would end up with sensitive teeth. I am heavy smoker, wine lover and I have bile reflux so my teeth are always getting dull but this tooth paste returns it to my natural bone color and I'm happy. My advice would be Stay away from ADR, DO NOT PRESS "Add to ADR CART ". Order from Distributor! Or ask her ID and order online with her help. This company is getting bad reviews only because 1. We don't know how to use it. 2. We over expect the result that would cost 5times more! Go to Avon then!

I had been a customer to use Nu Skin products for more than 20 years already. By reading the review, so many people complained about ADR program, I am very surprised how is a good program to somebody but turn out to be a bad stuff to accuse the company!! The ADR program can allow you to have 20 to 30% as incentive points. I was very happy when I got so many free products by using the points. And the ADR program can allow you to overwrite the contents as long as you can call in advance before the shipping date. So, if you think you are the victim of this program, please carefully read through the policy.
I also caught one complaint incidence that was totally wrong accuse. The accuser complained the Youth package was not working. I would like to ask where did she buy it. Nu Skin did not sell it in public yet. The Youth package will be pre-launched on Nov. 12 but the lady complained it in August. I believe some of distributors might have immature business practice which is normal like many new employees often have mistake to serve people. Nu Skin did have fast growing in the past years. Many new distributors need to quickly catch up to meet customer needs. Please allow them to be mature. Thanks for your patience and consideration!

This company is terrible. Once again, they get you with the free trial. Make sure you call both phone numbers for Nu Skin and Luxe Skin. If you do not, they will not cancel both accounts and will continue to charge you. Customer service, ridiculous.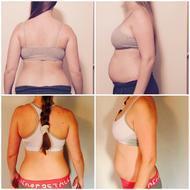 I have started using the TR90 after I gave birth. I took the ingredients fact to my doctor because I was breastfeeding and she said it was all good. I lost 25 lbs with only a 30 days program. Didn't do exercise, didn't change my diet. No sacrifice. I liked better the chocolate flavor. I love it because I used to be very bad with diets. Now I weigh less than when I was in my 25s. Jeans are big.
Then I start using more products. Vitality keep me up all day with a year old daughter. Facial Spa nourish my skin like nothing before and the true face pearls firm the skin with only using it twice a week. I also love the hair mask conditioning, use once a week and hair looks healthy and smooth all week. Beside the products, I love the company and its values. They promote happiness and dreams.
For all those who don't understand network marketing, I invite them to Nu Skin conventions. You will find a better way of living. No just money. For those who see a pyramid scam, I invite them to see the compensation plan and the amazing science behind these great products and company. Search for the report in Discovery Channel as ageLOC science. Many people had no idea what they are writing. This company changed many people lives for good. Search also Nourish the Children. Which is one way of how Nu Skin contributes to society. Don't let haters who fail to themselves tell you what you should do or believe.

The Nu Skin website is not consumer nor distributor friendly. It gives the false impression about adr and it is made this way that customers fall into trap without being able to correct. Customer service is very polite but useless. They will tell you that they'll take care of the problem but actually they don't. Consequently, I have to pay more.

This is the second time they have cost me bounce fees. My Wife specifically asked where they got permission to set up auto fill and the lady answered "When you called in your order Bob assumed you wanted it!" $180 bucks in bounce fees so I'm going to my bank and set it up so NuSkin will not be able to bill my account again! My Wife can look elsewhere like Clinique or Avada! Lesson - Do not give them your card #, Period!

I don't know why everyone is complaining about NU SKIN. I have been doing business with them for over 20 years and I have never ever had any problems getting my product automatically or ordering product one time. If they ever make a mistake they gladly correct it with no questions asked. Nu SKIN cannot be held liable for what their "representatives say" but I have used all their products and have been completely satisfied and if I was not satisfied I will not buy the product. Yes they sell their product like Mary Kay, Herbalife, Amway, and Avon. Direct selling. I am a customer of the product and I get a discount for signing up as a distributor. I don't call all my friends and sign them up unless they want the product. Then I can sign them up as a customer. This company has great products and I love how they research everything they sell.

Purchased several products and each delivered what was promised. My experience was ranging from Transform in 90 days (TR90 weight management) which, following the directions closely, reset my metabolism; to the Face Spa - an FDA classified medical device used in conjunction with their Ageloc products, has changed my skin texture, pore size, reduced lines, unified my skin color, and quite frankly the benefits compound over time, helping me look younger; to the Ageloc Vitality, which re-sets daily my energy, athletic performance and mental acuity. Any questions or concerns have been handled in a very professional manner through their customer service department and they were more than fair when I wanted to return something that I didn't mean to order.

I have bought many products from Nu Skin and for me I have had great results. The Automatic resupply program (ADR) is great for several reasons. 1) They notify you in advance and you can cancel your ADR or change it each month. 2) Meeting certain requirements (I think buy $50 per month) you add up points too. I have redeemed my points for several products. 3) But my favorite is you can change the products each month to fit your needs. I know many other companies do not allow this. I enjoy the AgeLoc products, Phamanex supplements, the Essential Oils and I am very happy and satisfied with my results.

AgeLOC is by far the BEST skin product I have ever used! I started using it about two years ago and my skin felt softer overnight. Within several days my acne began to clear up. I get so many compliments on my skin and people assume on a regular basis that I'm about ten years younger than I actually am. AgeLOC works! Thank you Nu Skin!

I can't understand all the complaints about Nu Skin. This is unreal. My mom, nephew and I have been using Nu Skin products on our face and bodies since 1985. That's 30 years. We have had nothing but marvelous results. I am 67 and no one believes it. All people guess I am in my mid 40's. My mom is 96 and looks in her mid 70's. My nephew is 56 and looks in his early 40's. We have never, ever in the 30 years had an issue with this company. They have always backed up their product. I have returned half used items for a complete credit. I can only say that all these complaints had to be distributor fault. Greedy, selfish, uncaring people. I say "Nu Skin all the way." I wish I could download a picture of my mom and me on here and you will see what I mean. Those distributors had to be ripping these people off. Not the company. I never ever have problems getting through to them. And that's 30 years experience.

I bought the spa kit and Science of Youth package in August. Fast shipping. I loved the product but yesterday I received an email from the company saying they were shipping me the very same products AGAIN in 5 days. Needless to say I was stunned and MAD. Why would I want another kit when I had one... to the tune of $425.00 less their discount. I immediately phoned the number at the bottom of the email and was told I would receive these 2 items every month. WHAT!!?? They then said I had signed up for this... NOT! I luckily got to cancel any future orders and was given a cancellation confirmation number.
Just imagine I would end up with 12 spa kits in a year. What am I supposed to do with them? Sell them? After reading customer reviews about returns, I found out you get 90% return in store credits. WOW! I then called the lady who demonstrated this product line. She called the company too. I had NOT signed up for this automatic delivery rewards. I received a cancellation letter from Nu Skin confirming this and stating any benefits (discounts). Thank goodness Nu Skin emailed me that they were shipping 5 days before my credit card was billed. BEWARE and make sure you do not sign up for auto delivery renewal. I will in future ONLY order through the lady who introduced me to this line.

I ordered two items and only had to paid the shipping. They asked for my credit card # to pay for the shipping and I gave it to them. In 6 days I was billed $89.95 for a refill of what I don't know? The first 2 items were supposed to last for 30 days but, they billed me in only 6 days and I didn't even want it because it doesn't work at all. It is a RIP OFF.. I tried to call the company or as the phone # said that it was customer service but, it was someone in another country and all they would say is that they can't help me and when I asked for a phone # in the United States they told me that they were told by the owners of the company not to give that information to anyone. This company should be investigated by the US government.

I was really anxious about trying Nu Skin. It obviously it isn't in the shops and you're taking people's word. However I had nothing to lose. I had read up on the products beforehand and doctors had given me many treatments/antibiotics before to treat my skin and nothing had worked. I spoke with a lovely distributor who talked me through all of the different types of product. I discussed my skin type and she told me to buy the ageLOC range! (This stuff apparently beat the APPLE IPAD! For most innovative product) So kinda sold it to me there and then.
It arrived. I didn't use for a while as I was still sceptical. I tried for the first time and really didn't expect it to have any reaction well... Oh my god! My skin felt like silk and it cleared up within 3 weeks!!! Yes I had a breakout to begin with but the breakout was probably all the crap coming out of my skin. Now I have crystal clear skin! It's changed my life, my confidence and I'm so happy! I'VE read some of these reviews and I don't agree with a lot of them. Would you buy products without doing your homework? No. You shouldn't just take someone's word. But seriously please try these products. They are amazing! Thank you NuSkin. Unfortunately people won't always post the positive. They only remember to post the negative but please take this review on board. It's amazing.

I bought Nu Skin - the TR 90 Package green shake through an independent distributor for $460. I paid her $50 Cash and the rest 410 of my visa card. (This product is for losing weight.) The woman lied to me; she said the package was good for 3 months and that if I was not happy with the product I could return it. I bought the product on 24th July 2015. When I got home my boyfriend looked at the product. He said I didn't have enough products for 3 months so I phoned the distributor the same day - she didn't call me back. The following morning I took one serving of a shake, one tablet of tr90 jumpstart, tr90 control.
I phoned the distributor again the following morning to be clear of what I was given, she answered the phone and told me that the product she sold me was for one month and if I want three months supply I have pay another $460 every month for 3 months. I told woman that she told me that the product was good for three months then said it was a communication problem, she asked me to go to her office that day July 25. She said since it was a communication problem she was going to call her company to make exception. When she called her company I was present. The customer represent that she spoke to told her that I can't return the product because it was open, she asked to speak to the manager make exception. The manager told it was her duties to explain things correctly to the client, she told call her manager.
The Same July 25 she told me to leave the products with her and go back to see her on Monday which was July 27, 2015. When I got there the customer service that she spoke to said it not their problem that she didn't explain the rules properly. The only thing they can give me is a voucher of $100. I said I don't want the voucher. $460 was too much for me to pay for one supply - I wanted the money back. She said English was her second language; she has never had problems in the past. Most people buy only for one month because three months is too expensive. I told the woman I wanted my money back. Then she offered me another product - I declined. I left the product with her. I called my visa dispute section to collect the money for me. My visa company said they will file a dispute but after 15 days and advised me to report the case to the Better Business Bureau.

I'm so glad someone introduced me to this brand! As a professional who works in health and wellness I was always looking for a brand to recommend, mainly on the supreme tatie side. I had tried many famous brands out there but was not that impressed with any of them. I actually started telling clients to stop taking supplements until I tried LifePak nano! Long Story short I then started with their skin care products. Well I'm not sure why so many people on this site complain, because I was impressed and so were my clients. But hey, don't believe me. The product sells itself... You always going to get the haters out there and I guess when a company does this well it's going to be a threat to other companies right? Have a great day!

My father. Rest his soul. He was in his day a very accomplished businessman but in the darkest hours of his alcoholism was grasping at straws for some sort of business endeavor. He, I don't even know how to say it but, tried to sell Nu Skin products. He had no background in beauty whatsoever but that did not seem to matter with Nu Skin. All they cared about was trying to get him & his friends to sell to their friends the product. I am and have always been a beauty critic and have worked for major skin care lines. Nu Skin never placed any importance on their product but merely their ability to be able to sell to one person and that that person would be able to sell to the next. Be very careful of this product and look up all you can find about the company. They are trying to to revamp but it sounds more like a happy ending massage place to me.
I hope anyone that considers joining the team takes a look at the big picture. I have nothing to gain by posting this but to let everyone know this is a pyramid scheme and they have been sued in many states. Not individual lawsuits in the paper but public lawsuits of states against the company because they must be??????? Good luck to all you skin care enthusiasts. Try before buy and for sure do your research!!! Always look young and beautiful no matter what - be yourself. That's what counts - their website has so many constraints that I can't give you all the info I have. I will find a way. I have not said anything slanderous or untrue - you can always e-mail me for more info. I have lots of first hand with the product that they promised would work and make everyone a million bucks. I saw it first hand so if you're young just ask your parents or hit send on your computer.
Question and Answers - Nu Skin
What problem is Nu Skin trying to solve?

Our mission is to be a force for good throughout the world by empowering people to improve lives with rewarding business opportunities, innovative products, and an enriching, uplifting culture.

What sets Nu Skin apart from the competition?

Founded in 1984, Nu Skin Enterprises, Inc., is a direct selling company that distributes more than 200 premium-quality anti-aging products in both the personal care and nutritional supplements categories. Nu Skin operates in 53 international markets globally. The company's global operations generated more than $2.57 billion in revenue during 2014. In 2014, the Nu Skin Force for Good Foundation and our charitable partners contributed nearly $5.8 million to improve the lives of children throughout the world. Since 2002, Nu Skin distributors and employees have donated more than 400 million meals through its Nourish the Children® initiative to hungry and malnourished children around the world.

What needs does Nu Skin fulfill, and how do you fulfill those needs better than your competition?

Nu Skin sells more than 200 products in the anti-aging, personal care and nutritional supplements categories. Nu Skin key products feature the ageLOC® Transformation daily skin care system, ageLOC®, Facial Spa, Tru Face® Essence Ultra and the Epoch® line of ethnobotanical products. Pharmanex flagship products include ageLOC® R2, ageLOC TR90, LifePak® Nano, g3™ nutritional beverage and Tegreen 97®. The company employs scientists who regularly collaborate with world-class experts on the Nu Skin Anti-Aging Scientific Advisory Board. Nu Skin distributors demonstrate the difference of its products through a proprietary 6S Quality Process, clinical trials, product demonstrations and state-of-the-art tools such as the Pharmanex BioPhotonic Scanner.

How does Nu Skin measure success?

Innovation is what fuels Nu Skin's success and drives our business by leveraging the company's investment in research and development and new technologies. The ability to continuously innovate is supported by a solid management team that partners with our sales force in developing advanced anti-aging products and an attractive business opportunity.

What is something you wish every consumer knew about Nu Skin?

Our vision is to become the world's leading direct selling company by generating more income for sales leaders than any other company.

Has Nu Skin received any awards or recognition your customers would like to know about?

Nu Skin is included among the top five mid-cap companies on Forbes.com's annual list of the "100 Most Trustworthy Companies." Nu Skin had an accounting and governance risk (AGR) score of 96 out of 100 and has been accredited by the Better Business Bureau since 1986 and has an A+ rating, the highest available. Nu Skin is a dedicated member and advocate of the DSA and abides by the association's code of ethics.The company is also a member of the World Federation of Direct Selling Associations (WFDSA), Nu Skin collaborates with other direct selling companies to improve the overall industry. Nu Skin President and CEO Truman Hunt is the previous chairman of the WFDSA (2005- 2008).

How has Nu Skin grown or evolved?

Blake Roney, Sandie Tillotson and Steve Lund decided to build a company that would combine innovative personal care products with ingredients that subscribed to the philosophy of "all of the good, none of the bad" and a generous business opportunity that would attract high-caliber salespeople. It didn't take long for people to discover the difference of Nu Skin's unique business opportunity and one-of-a-kind products. In fact, the first product order was so popular that it was gone in a matter of hours. People loved the products so much that many even brought their own bottles and jars for the founders to fill with the unique formulas using an ordinary spoon.

Since that time, Nu Skin has demonstrated a distinctively different approach to business. It began with an innovative concept of premium quality products and a uniquely compelling global business opportunity. Combined with the immovable commitment of the distributor leaders, this exceptional business model has shaped the company into a more than one billion dollar enterprise that still remains true to its core values. Today, Nu Skin is differentiated by its ability to demonstrate that they truly have the best people, product, culture and opportunity in the direct sales, skin care and wellness industries. As the premier anti-aging company, Nu Skin sets the standard.
Company Name:

Nu Skin

Website:

https://www.nuskin.com/nuskin.html