The FTC reminds consumers to ask qualifying questions and to call the agency with any concerns
04/23/2019
|
ConsumerAffairs

By Gary Guthrie
Gary Guthrie covers technology and travel for the ConsumerAffairs news ... Read Full Bio→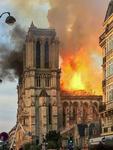 In the wake of the fire that claimed much of Paris' famed Cathedral of Notre Dame, the Federal Trade Commission (FTC) is alerting consumers about scams that might play on their sympathies with the end goal of preying on their bank accounts.
"When a natural disaster hits or a tragic event happens, you might be looking for ways to help the people in communities affected," the FTC's Christina Miranda warns in a video that addresses disaster-related charity scams.
"Unfortunat...
More
The agency is stepping up protections and increasing fines against deceitful actors
07/23/2018
|
ConsumerAffairs

By Gary Guthrie
Gary Guthrie covers technology and travel for the ConsumerAffairs news ... Read Full Bio→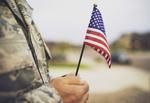 The Federal Trade Commission (FTC) is lowering the boom on any charity that maliciously asserts that it's raising money on behalf of servicemen and veterans.
Law enforcement and charity regulators from every state in the Union are partnering in the FTC's crackdown. So far, those combined forces have taken more than 100 actions and established an online education resource called "Operation Donate with Honor" to help consumers understand how charity scams work.
"Americans a...
More
Sort By