Legacy.com and Tributes settle Vermont charges, agree to reform their practices
07/19/2016
|
ConsumerAffairs

By James R. Hood
ConsumerAffairs' founder and former editor, Jim Hood formerly headed Associated ... Read Full Bio→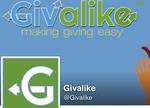 It's not just undertakers and florists who profit from death. Local newspapers and online sites have found a steady stream of revenue in the obituary business and now routinely gouge families to run even the simplest death announcement.
Finding a profitable business model frequently results in looking for ways to milk more revenue out of each transaction, and that's what Vermont says online obit sites have been up to lately. 
Legacy.com and Tributes have agreed to pay mor...
More
If you want to help, the City of Orlando has set up a fund
06/15/2016
|
ConsumerAffairs

By Mark Huffman
Mark Huffman has been a consumer news reporter for ConsumerAffairs ... Read Full Bio→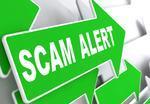 The mass murder in Orlando Sunday morning, the worst mass shooting in U.S. history, has once again aroused popular anger, but also touched popular compassion. After tragedies like this, people naturally want to help.
But Florida Attorney General Pam Bondi is warning consumers nationwide to be very careful when approached for donations to help victims and their families. All too often, she says, scammers seek to exploit this heartache for personal gain.
"So many Americans ...
More
Sort By