Scammers often try to capitalize on a national tragedy to bilk consumers
10/16/2017
|
ConsumerAffairs

By Mark Huffman
Mark Huffman has been a consumer news reporter for ConsumerAffairs ... Read Full Bio→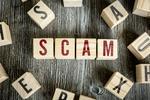 Consumers are targeted by scams every day, but the Internal Revenue Service (IRS) warns that recent tragedies have unfortunately created an uptick in scams seeking to exploit Americans' desire to help victims.
The IRS points out the country has experienced a series of major disasters and a mass shooting in quick succession, so donors need to be particularly vigilant to look for signs of a scam before sending money.
"These scams evolve over time and adjust to reflect event...
More
Plaintiffs say that only fractions of some donations made it to the donors' intended charities
03/01/2017
|
ConsumerAffairs

By Christopher Maynard
Christopher Maynard is a New York-based writer and editor who ... Read Full Bio→

Donating to charity can be a wonderful gesture, but when consumers make contributions, they expect their money to be used in a certain way. When it's not, the backlash can be great.
That's something that PayPal may be learning after a class action suit was filed against the company in federal court on Tuesday. Lead plaintiffs Friends for Health: Supporting the North Shore Health Center and Terry Kass allege that the company diverted charitable donations away from certain...
More
Sort By