Plaintiffs say that only fractions of some donations made it to the donors' intended charities
03/01/2017
|
ConsumerAffairs

By Christopher Maynard
Christopher Maynard is a New York-based writer and editor who ... Read Full Bio→

Donating to charity can be a wonderful gesture, but when consumers make contributions, they expect their money to be used in a certain way. When it's not, the backlash can be great.
That's something that PayPal may be learning after a class action suit was filed against the company in federal court on Tuesday. Lead plaintiffs Friends for Health: Supporting the North Shore Health Center and Terry Kass allege that the company diverted charitable donations away from certain...
More
Legacy.com and Tributes settle Vermont charges, agree to reform their practices
07/19/2016
|
ConsumerAffairs

By James R. Hood
ConsumerAffairs' founder and former editor, Jim Hood formerly headed Associated ... Read Full Bio→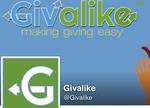 It's not just undertakers and florists who profit from death. Local newspapers and online sites have found a steady stream of revenue in the obituary business and now routinely gouge families to run even the simplest death announcement.
Finding a profitable business model frequently results in looking for ways to milk more revenue out of each transaction, and that's what Vermont says online obit sites have been up to lately. 
Legacy.com and Tributes have agreed to pay mor...
More
Sort By