The agency is stepping up protections and increasing fines against deceitful actors
07/23/2018
|
ConsumerAffairs

By Gary Guthrie
Gary Guthrie covers technology and travel for the ConsumerAffairs news ... Read Full Bio→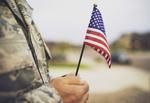 The Federal Trade Commission (FTC) is lowering the boom on any charity that maliciously asserts that it's raising money on behalf of servicemen and veterans.
Law enforcement and charity regulators from every state in the Union are partnering in the FTC's crackdown. So far, those combined forces have taken more than 100 actions and established an online education resource called "Operation Donate with Honor" to help consumers understand how charity scams work.
"Americans a...
More
Scammers often try to capitalize on a national tragedy to bilk consumers
10/16/2017
|
ConsumerAffairs

By Mark Huffman
Mark Huffman has been a consumer news reporter for ConsumerAffairs ... Read Full Bio→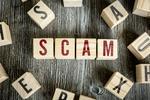 Consumers are targeted by scams every day, but the Internal Revenue Service (IRS) warns that recent tragedies have unfortunately created an uptick in scams seeking to exploit Americans' desire to help victims.
The IRS points out the country has experienced a series of major disasters and a mass shooting in quick succession, so donors need to be particularly vigilant to look for signs of a scam before sending money.
"These scams evolve over time and adjust to reflect event...
More
Sort By