Consumer Complaints and Reviews

I purchased a camera from the online store. I knew exactly what I wanted and my transaction was seamless. I did not experience any issues. I liked the variety and competitive pricing. I like design of the website and availability of certain products. This store can definitely compete with Best Buy and Amazon. Shopping was easy and delivery fee and speed were acceptable and I was completely satisfied with my purchase. The only thing that I dislike is the restocking fee during returns. Although I've not done any returns to the store in the past this is something that may turn me away as a customer in the future.

We shopped around, starting in stores locally, then looked at Best Buy online and Abe's of Maine. We ended up choosing B&H. Excellent experience. The website felt trustworthy and it was easy to navigate. There was a Good inventory, I found the model I wanted with no problem. Was able to purchase the camera I wanted online after seeing the model I wanted in a store and it was at a good price. It was less expensive with B&H. Fast delivery and I also like receiving the book catalog in the mail. There were no issues and it was a good experience.

B&H has a great selection, expert sales personnel and the best prices in NYC. A true photo superstore. They have a convenient location, best combination of price, selection and expertise. A true superstore that meets the total needs of today's professional and advanced amateurs. So this is where the pros go for all their photo, video and tech needs.
However, they are closed on Saturdays, closes early on Fridays, closed on Jewish holidays. Plan on spending a lot of time. The lines are long to view items and a second long line to pay and checkout. But if you are in New York City the store experience is worth spending as much time as you can getting up close and personal with all the gear. If you can't, the website has an even larger selection and is easy to search and navigate. Great way of finding a competitive price.

In a nutshell I placed an order for a CW motor for my drone with 2 sets of props for about $100. When my delivery never came I found out through UPS that my order was sent to the wrong address with the wrong name. Although it was delivered in my complex it was taken to somewhere else. Upon calling B&H to get this corrected I was told "unfortunately it's nothing we can do about it" and they suggested that I go and try to retrieve it from the address it was taken to. I live in SE DC and can easily lose my life by just knocking on someone's door. It is my belief that they have UPS go and try to retrieve the package not me.
I wouldn't recommend B&H to no one because if you have a problem or bad or defective product they will come up with some excuse that it's your fault. Had I saw reviews on B&H beforehand I would have listened to the people and not placed an order. If I could give a negative 5 stars I would. Don't lose out like the rest of us so take our advice and get your products elsewhere at a much cheaper price PLEASE!

Their service was very good. I was able to buy a camera and the salesperson explained best settings and other options. He was very diligent. He discussed prices and pros and cons of camera and other accessories available for purchase. He explained the different lenses and uses like close up and action shots. I even bought lenses, cleaners and tripod. The prices were reasonable in comparison to other stores. I was very happy to be there.
There were a lot of camera and accessories available there and learned a lot about them. Their display were nice, people greeted me and were attentive. I felt welcomed. I was able to find out a lot of information on the type of camera I had chosen, the different lenses available and purpose for every lens. What I don't like though is the decoration in the store was minimal and parking outside was difficult, and the store was very packed. Wish they threw in some freebies, I did spend a lot of money. I did lend my camera to someone which broke it. I bought a new flash, but it was not working. The camera was expensive to repair, so I continue to use my camera without a flash.
How do I know I can trust these reviews about B&H Photo-Video?
740,446 reviews on ConsumerAffairs are verified.
We require contact information to ensure our reviewers are real.
We use intelligent software that helps us maintain the integrity of reviews.
Our moderators read all reviews to verify quality and helpfulness.
For more information about reviews on ConsumerAffairs.com please visit our FAQ.

I have made a couple of purchases from B&H Photo in the past. One purchase was a camera and the other was a home theater projector. Both were purchased online and were positive experiences. I have had excellent transactions with them and been thoroughly happy with the items I purchased. They arrived in a timely manner and all was as expected. Sometimes they have the best prices on items. They also have a wide range of items to choose from and also mail a physical catalog to your home. I feel completely safe purchasing items from B&H Photo. While I enjoy the physical catalog I don't like getting them as much as they send them.

Let me tell you about B&H in New York and Steiner customer service warranty. THERE ISN'T ANY. I bought 3 sets of Steiner P830 binoculars from them in March last year, two for my mates and the one for me of course. Mine has recently failed, (condensation in one optical lens). B&H flatly refuse to help or repair the binoculars that have a 10yr warranty. I believe, they're trying to pass the problem on to Steiner themselves. Steiner says it's their product distributors obligation, and have insisted B&H are liable for the repair or replacement. Meanwhile little old me is screwed and now ignored by Both B&H and Steiner. I suggest you buy your products from a supplier that will honor the warranty promised on your item. That certainly won't be B&H in New York!! Please post all over Facebook and spread the word as I have.

The website has an amazing selection and it's nice to deal with a knowledgeable and responsive US shipper. Not only are they very knowledgeable and helpful, they have a decent return policy. If you live in or can visit NYC, you should go to the store to see the selection and talk to a photo aficionado in person. B&H Photo offers quality equipment at competitive prices with old-fashioned responsive customer service. They are established professionals and love to share their passion for photography. I ordered some items online and was very happy with the process. They arrived in a timely fashion and in good condition.

I like everything about B&H. I especially like to visit the store. The staff are always knowledgeable and there's always something new to learn about equipment I wasn't aware of or educated about. My husband and I were looking for a strong tripod. B&H had a nice variety and a variety of prices. It was easy to shop there. Both in store and online there's so many temptations to buy more. It's both bad and good. I like the choices of equipment but can barely afford to buy more than what I come in for.
The prices are pretty high sometimes and I can't always afford to purchase even the cheapest version of what I want there. The staff is usually trying to get you to buy more or buy higher than what you can afford. I understand it's a business but can't afford to buy anything more than what I am there for. I've bought from in store and online. They were both pleasant experiences. I did not have any issues or questions, and I didn't need to contact customer service but I wouldn't be afraid to do so if I had to.

The first time I used this company was over a year ago. The experience was very good. I noticed a lot of great deals and a wide variety of assorted cameras and reasonably priced equipment. The specific camera that I was looking for was on sale, so that was a good day. What I like about this company is the great deals, excellent service, and wide variety of assorted goods for the consumer. The different colors and aspects of the products that they sell make it a very good place to shop at for cameras.
Although, the experience was very good, it did have some drawbacks. For instance, the overall variety wasn't as good as some other well-known sellers. The cost was also slightly higher than most other places that I previously shopped at for cameras and equipment. However, I don't think these negatives nearly affect my overall impression of B&H in the slightest for they are one of my favorite places to shop for cameras and equipment. I bought my camera and its equipment online. The only negative experience I can think of when I purchased my camera was deciding if I should choose a less-known seller for a lower price. I ended up sticking with B&H after contacting customer service and asking them if they could price match (which they wouldn't) but said I shouldn't trust a 3rd party seller.

They are the foremost photographic company and I never had a problem with them. The in store employees are knowledgeable and very helpful. Their suggestions are always spot on and the prices are outstanding. They have the best equipment and the largest selection in a store or online. I purchased in store in NYC and I never had to contact customer service with a complaint regarding any of the products I purchased or contemplated purchasing. This is the main outlet I would use to purchase all my photographic equipment. I would shop at B&H anytime I need new photographic equipment and would happily recommend them in store and online.

Excellent. Their service is very good and they are very attentive with their customers. I really like their customer service, responsibility, and pleasant environment. I love to go and see their offers and buy products. But, they could improve their offers to compete with their competition. Still, I love their photographic quality, the definition, their lenses, in addition to the different brands and models in which one can compare and see which is the best of them. It's a place where I like to buy and I recommend it to my friends and family.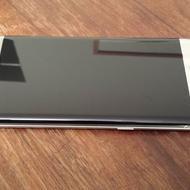 I bought from B&H Galaxy S7 Edge on October 2, 2016. It worked fine for a couple of months and then it started to freeze every once and a while. Finally after 6 months it stopped working at all. While using the phone it got a very small crack in the upper right corner of the screen. I asked B&H to use my warranty to fix the phone and this is the answer I got: "Unfortunately once there is outer damage to the device it automatically voids the warranty." I had the phone checked in a Samsung Lab and their diagnostic was there is a malfunction in the CPU. Nevertheless B&H won't fix the phone because of the minor crack and thus $640 gone to waste. I was very disappointed by the service I got from B&H and I would not recommend anybody to buy from them.

Very good experience with B&H Photo. The online service is very easy to navigate and speedy. They have many items at a very competitive price and excellent customer service. I spoke with customer services and they were very helpful. They were very quick answering my question. Love the company and excellent all round.

I enjoy purchasing products from B&H Photo, they send out catalogs often and I always stay up to date with what cameras are out. Usually people throw away old catalogs, but I have kept the last three issues. I've even circled things in the catalog like a kid does for Christmas. I bought a camera remote and my payment went through relatively quick. The shipping said it was would 7-12 days but arrived in 6 days! I've had personal questions in the past that I wanted to verify with the company pertaining to shipments if I wouldn't be in the area for a few days. Their customer service is excellent and helpful. I've never had complications that they can't help me with, they are accommodating and kind! The overall company makes me genuinely happy. I love the company! I wish I made more money so I could support the company even more than I do currently.

I went there and looked around to find my favorite camera. The staff paid a lot of attention to me and showed me all the options they had. They also communicated very well about all the details. Everything was clear and easy to shop for. I have no complaints at all about the process and it was very smooth. I really love it and enjoy it. It was a nice experience.

Purchase was pleasant. It was informative and helpful with a good variety of products. Checkout process was simple. B&H Photo was an organized website and helpful. I enjoyed my time exploring the site. It was what I expected. I bought the camera equipment online and it was a positive experience. Helpful and informative, too.

I bought paper online and I would purchase it again. Clear and easy to understand website. I didn't expect it to be that easy but I was pleasantly surprised. They have good services and fast shipping. Their products are high quality and very useful for a photography class or professional photography. It's a little expensive, but the purchasing process was good. I did not have to contact customer service because I did not have any problems. I would like to see the store and see how knowledgeable employees are, but overall everything went well. Would definitely go back and I would recommend this store to a friend.

Their online shopping experience is among the best out there! Everything is very easy to navigate and they are always running new promotions and offers. They had the best price available. The biggest two things I like by far is the free shipping and no sales tax in my state! Those two things alone make a pretty huge difference. They also pack their items very well and their processing time is usually short. I also like how they have the site organized, I was able to find everything I needed very easily and quickly. I would like to have a store in my state for returns but I am better off overall since I get to have the advantage of not having to pay sales tax. B&H Photo was a fantastic experience.

Before you decide to order parts from this site please keep in mind that their "in stock" items can drop their status even after you've placed your order. After ordering parts for myself it wasn't until a week after that I found out on my own that my item had suddenly been discontinued. My refund wasn't even processed yet till I called to inquire about it. On top of that they had placed a "hold" on my account which they conveniently state "that it's still in process" for an entire week. Horrible customer satisfaction for not even relaying to the consumer that there's been changes to their order. A week? Even Target has better response time. Honestly their "free shipping" isn't even worth it.

I bought an external flash that was defective on first use. I promptly returned the item for exchange using their automated UPS system. The exchange is taking over two weeks. I contacted customer service, they will do nothing to speed up the process.

Great customer service, and products were priced competitively. The prices are comparable to other sites. Products are mostly stocked well and product assortment is commendable. Any website can have these but the service and shipping is topnotch. I bought most of my items online. The website was easy to navigate and any questions are properly answered quickly. Maybe a few kinks on the site, but the review system and description is one of the best I have encountered in a website.

I love the experience that I had with B&H Photo Video. The purchasing process was excellent. I purchased my equipment online as they have a huge selection to choose from. It was very easy to place my order and the communication was great. My order was shipped and delivered to me sooner than I thought it would be. They have always gotten my orders to me in a timely manner and are very professional. My experience was definitely a positive one. I will definitely order from them again.

B&H supplied exactly the photo equipment I wanted at a good price. They were very easy to do business with both through my laptop online and on the phone with their Customer Service. I ordered the equipment online from my laptop, but also called their 800 number as well to be certain I got exactly what I wanted. Their customer service representatives were easy to talk with. Also, their employees are very knowledgeable about their photographic products and made certain that I ordered the exact items I desired. I had no problems ordering what I wanted. The items were shipped directly to my home and arrived on time, and were well packed in perfect condition.

I shopped online and it was a good experience. Excellent shopping experience. I purchased an Apple Watch and could not find one with the band I wanted. The rep was able to help me find a different one and then add the correct band. Free expedited shipping. Good customer service via email and chat. I was questioning pricing on various items both new and used and was able to get accurate responses. I like that they offer used equipment as well as new. It gives more options for the consumer to choose from. Add-ons and freebies are nice as well. Honestly the only dislike I can think of is it not having more regional brick and mortar stores that I can physically go into shop. Sometimes it is nice to actually walk in and see a product before buying.

Lots of great equipment available to purchase. A little more costly than your typical store but overall a great experience. Bought in store a Hasselblad camera, a tripod, a color correction monitor and cases for traveling with my equipment. Most of the employees let you be on your own and don't hassle too much. Hate high pressure. I like the atmosphere and the automated assembly lines. I like you can get hands on with what you may or may not end up purchasing. Its location is also great for me because I can take the train right there in under 10 minutes. However, I don't like that they are closed on Saturday but I understand the owner's religious background. It would be nice if they had non-Jewish employees available to work on Saturday, a big shopping day.

I purchased lighting for my camera from the online store. It was very easy to shop. All the information was easily available. There was also reviews from others who had purchased the camera so I could see what consumers were saying. I wasn't sure on the shipping time frame because I live in Hawaii but shipping was quick! I love the layout of their website, it's easy to use. I also know they have great customer service and the order tracking was on point. I love that they send out emails with new products, deals, and sales. It's always nice to know about specials and coupons! There is not anything I dislike about B&H Photo. Overall it was a smooth and great experience.

I purchased a camera online and it worked great once I received the item. It was sent well packed and there were no issues with it at all. It was delivered quickly and on time. I had no trouble viewing the tracking information and thought they did a great job at processing my order in a timely manner. They offer reasonable prices which are on par with other online retailers and I like the variety of items that they have available. I also enjoy how nice the layout of the website is. I think the only negative is that I do not have a physical store near me and thus must base my purchase on others reviews and can not physically see the items. Other than that, I had a great experience through B&H Photo.

They seem to have no frills service, however they do have an excellent price on most items. For the most part prices can't be beat. I made several purchases online and I have made a few purchases over the phone. They had the best prices of anyone else on the internet and for the most part I was satisfied. The order was placed, they delivered the correct items, in a very reasonable amount of time. They are constant and very dependable. They also have an incredibly vast selection of product. I like to go through their listings every month, to find the latest and greatest selection of current products. However, they are a bit hurried on phone orders. I imagine that is because of extremely high volume and very low prices. Do your research elsewhere. Just order and pay quickly so as not to annoy them much more.

So I purchase a camera, charge was completed and paid extra 35 dollars for next day shipping and didn't receive the product on the next day neither the tracking number. I tried to contact them with no result 'cause they were closed until 1 pm on Friday. Now after 1 week the camera still on the store because they need to "verify" my order... nonsense (since the charge has been made full payment!!). Supervisor were nice to help but didn't provide any apology neither was able to explain the nonsense verify situation. Anyway I hope they send me my camera today as they said. But for now I don't recommend this "store" for anything serious.
B&H Photo Company Profile
Company Name:

B&H Photo-Video

Company Type:

Private

Year Founded:

1973

Address:

420 Ninth Avenue

City:

New York

State/Province:

NY

Postal Code:

10001

Country:

United States

Fax:

(212) 239-7770

Website:

http://www.bandh.com/