Consumer Reviews and Complaints

On September 6th, I order $3,600 worth of used products. Supposed to go on on September 7th, nothing. Well I email them, on Monday, and they'll look into it.
I email them again on Thursday the 14th. And my reply is "Thank you for contacting the Used Customer Service Department at B&H Photo Video and Pro Audio. You're 100% correct. I'm really not sure what the issue is. I would recommend canceling it at this point and want to stress how sorry I am for this incredibly poor experience. Thank you. Daniel B&H Photo Video and Pro Audio The Professional's Source." The professional's source? How the hell are these guys in business pull stuff like this? They took my money fast enough. I have to guess at this point they are selling stuff they don't have, and now they've been caught with their pants down.

Ordered a Metabones converter for my GH5. After a 2nd delivery date 3 weeks ago, I now have a 3rd possible delivery date. That's just the delivery date to their store - not to me. Then I asked if there was any way it could get delivered to me quicker, and their response was, yes for $44 USD more. I went with the U.S. because traditionally the service is better and more reliable but I believe that is all changing, having had far better experiences with other countries. It's a bizarre customer service policy in that. I know personally 3 other guys already who were going to purchase that converter and VLOG update and wanted to know my experience with B&H... But hey, B&H get to keep their $44 USD - Sweet!

We ordered a pair of sunoculars specifically for the solar eclipse. They arrived on time and in perfect packaging. Upon opening, we realized they did not work at all. We followed the very specific instructions and to no avail, the very expensive and defective binoculars did not work. I called the number on the packing slip and spoke to three very rude "customer service reps." I was told that under no circumstances could I return these for a refund. They informed me that I could contact the manufacturer and see if they could help but it was no longer "B&H's problem". They truly do not care about their customers. I would not recommend these people to anyone. I wish I would have seen all of these negative reviews before I purchased something so expensive from such a crooked company.

I bought through them a Behringer bass amp head BDX300H. It was connected exactly as it should, which means the line-out to my recording equipment (with no speaker connected, no need). After 4 hours the equipment went dead, so I contacted B&H asking for assistance. I explained the connection and the situation using the term "pre-amp", which means a first phase of amplifying the signal, so it can be recorded. After many mails where some sort of a "specialist" was continuously trying to prove that I used the amp incorrectly (as a pre-amp) I phoned them, spent good 45 minutes talking first to customer support rep, then to a real technical specialist, then back to customer support and finally I was promised to be sent a return label and the exchange of the faulty equipment.
Then 5 minutes later I got the mail that no, it cannot be exchanged and that B&H will do nothing about that. So I called back, got to a manager, who, after admitting he is not a specialist repeated the same nonsense about "pre-amp" and that cut the talk. So, I have spent money and time to be left with fully new, but immediately faulty equipment and completely no assistance from the company who very, very quickly took my money, then took a month to deliver the goods and finally did nothing to help me out.

I called on Wednesday 4/16 to inquire about Glasses for the eclipse. I told him I needed 15 Glasses, but needed assurance that I will have them for Monday or I would go elsewhere to make sure I would have them. The Customer Service agent said – "absolutely -- as long as you pay for overnight shipping" -- I will get them. He said they come in packs of 5 -- so I ordered 3 packs. I get the shipment on Friday night at 6PM -- open the package to find -- 1 pack of 5 in there --- but of course I was billed for 3 and paid for the expedited shipping.
They were closed at that time until Sunday morning. I called on Sunday 8/20 -- the first chance to contact them. The agent said – "sorry - nothing we can do." There is no way this was done by accident - The shipped 1 package because of the heavy demand. Not right -- and not nice. I now have a lot of disappointed kids who I promised would have these. Thanks B & H for assuring me I have "nothing to worry about".
How do I know I can trust these reviews about B&H Photo-Video?
882,235 reviews on ConsumerAffairs are verified.
We require contact information to ensure our reviewers are real.
We use intelligent software that helps us maintain the integrity of reviews.
Our moderators read all reviews to verify quality and helpfulness.
For more information about reviews on ConsumerAffairs.com please visit our FAQ.

B&H consumer service doesn't care at all. They sent me a broken phone and have made zero attempt to help me solve all of the issues. My money has not been returned to me. Unapologetic, unprofessional. The phone they sent me wasn't even listed as USED on the web site but a broken used phone was all that ever was sent to me. I returned it a week ago and still no money back... August 6, 2017.

I have ordered Nexus 5X from this company. After using couple of days started noticing overheat and received many complaints from friends that I am not responding to text messages, which I never received. Tried to resolve with carrier and it seems issue was with phone. Not sure what was the issue with phone. I requested for return & refund, this company said they can offer exchange since I lost packaging box, which is fine. Sent phone to this company and rep called me. Told they do not have any phones. They can only do refund with 20% restocking fee. It is unfair that they told they cannot do exchange since they do not have stock. When the phones in stock, problem with them and they need to offer full refund. Rep was harsh and I am done with this company. I regret buying from this website.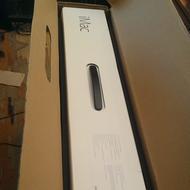 Bought a tripod/head mount for upcoming project. Received instead a 27'' iMac 5k Retina PC with no packing slip. Called immediately to report the mistake and arrange for the thing I paid for and was not sent to BE sent and was treated essentially like a criminal. Feel like I was bait and switched, they explained that they would have simply charged me for it if I didn't call. Explained the urgency and need for the tripod, and he offered to sell me another one for another $800. Sent me a paid regular UPS Ground return label even though I paid 3 day shipping. Explains it will take a week to receive it, 3 days to process it, then presumably another 3 day wait once shipped. Refused to return my money for 1-2 weeks until they can process.
So now, not only will I not have a tripod for 2-3 weeks if I wait on them, but they are holding my money hostage when they never honored our agreement and never sent me what belonged to me. Not to mention treating me like a thief who stole their iMac even though their negligence forced me to possess it. Really not satisfied and furious with the demeanor of the customer service representative I spoke with.

I have to wonder how they would respond to a warranty issue after having a terrible experience trying to sell them some camera equipment. I sent them a camera and two lenses along with misc. accessories and manuals, etc. in pristine condition. The deal did not work out and they sent back my property but not in a professional manner by any means! They obviously tag and shelve your property before you have even agreed on the price. My camera and battery charger with lens caps were rolled into one bubble wrap bag without any protection between the three objects. The screen shield I had put on the Canon EOS7D was gone and the camera was left on with someone else's memory chip in it that they used to test. I did not get back both manuals and a battery cover.
After several e-mails and phone messages of excuses, and several weeks later after their first attempt to send the missing items (by sending EOS 7D Mark II manuals and CDs) I received a beat up manual. They obviously lost or resold my original pristine manuals and CDs! They were fair honoring the stated value per the on-line quote, I just wouldn't ever send them anything that I might want back eventually.

Last year an order has been placed in B&H online store with my visa card number. I have never myself placed this order so I consider it a fraud attempt. According to my bank statement, the order was placed on June 30, 2016, and the amount was 586.16 USD (=547.02 €). Even more surprising, on July 4, 2016, my bank account was credited with the same amount in dollars (but only 525.99 €), as if the order had been canceled. Determined to find the culprit of this offense, I emailed B&H two times to request a copy of invoice, which should reveal the identity and address of the wrongdoer. But I never received any reply from B&H consumer service which obviously doesn't care at all.

I ordered a piano bench and metronome. The metronome was bent. The piano bench came in a box that was opened. The bench was broken beyond repair. The seat was torn. The inside (it's a storage bench) was mutilated. The hardware was mangled and it didn't open and close properly. The hardware that holds it open was mangled. I sent pictures, immediately, to BH. The bench is heavy for me, as I had surgery and I can't carry it. I told them this. They insisted that I bring it to a UPS store, to their store or lug it downstairs and wait all day for UPS to pick it up (as I don't have a doorman). If I'd been able to carry it, I would have picked it up from the store in the first place.
Any reputable company will tell you to throw it out and they'll send you a replacement. Not BH. After thousands of dollars and years of buying from them, despite the fact that they're pretty nasty and dismissive in the store, I'm through. Everything's fine until something goes wrong. Then, you're out of luck. Furthermore, this isn't the 80s. They don't have the best prices like decades ago.

I was told by B&H Photo Video that my check for the items I sold them was sent the 20th of July via USPS. I checked with them today the 24th looking for what happened to my check and was told that I needed to allow 3 weeks for delivery. Since when does it take 3 weeks to send an envelope via USPS. I will not be doing further business with this dealer... Unfortunately I spent over $800 on equipment from them in the last couple of weeks.

Do not do business with these people!!! I have purchased two Apple Watches from them and when I opened the boxes there was nothing in them whatsoever! They refuse to give me back my money unless I file a police report where there is nothing the local police can do since I am in Florida and they are in NY! Never do business with them! Customer service is a joke and they don't even stand behind the customer whatsoever!

I placed an order earlier today. Then received an email with no explanation that the order was cancelled. Then a 45-minute call with Barry to find that you needed my P.O. Box zip, instead of my home zip code. Followed by a 25 minute chat session trying to confirm the order, unsuccessfully. Followed by another 60 minute chat with Dave ** trying to explain that there are two zip codes - one for home [**], one for PO box [**] to no avail. He was unable/unwilling to provide this information to your verification department, and insisted many times that my bank denied the cc transaction. I requested the name of a human person that I could email the information to [as I was in a telephone conference. Five requests for a human contact name, then 5 requests for the corporate CEO's name and email contact.].
My order then received two emails, one confirming, then one again cancelling the order. My bank confirmed that they did not deny the transaction, but your company provided the wrong zip multiple times. I need the cell phone due to my old one damaged while I'm away from home. Your c/s stinks. I requested your corporate office email. He refused. Look at the chat logs - it was a complete waste of time. I will never recommend your company due to your lousy c/s time wasting and refusing to provide contact [your Contact Us] info [easily available via internet]. Your company better ensure that you process a credit for the charges you made to my cc, or deliver the product I ordered. I manage a c/s group and I'd be fired for this lousy service.

May I implore everyone who reads this to NOT do business with these people. They will place an image of an item For Sale to the consumer, and they WILL TAKE YOUR MONEY very quickly, and THAT's about where it ends. They will THEN send you an email telling you that they are not ACTUALLY in possession of said item, and that now they have to go to someone else to see if they can purchase it for you. They talk vaguely about suppliers. They tell you that it could be 14 days or longer IF you ever hope to see the item you have purchased at ALL. I'm still waiting. They took my money. I have nothing to show for it. Their customer service is RUDE, UNSYMPATHETIC and NON EXISTENT as far as their wanting to solve problems in a timely manner. These are charlatans to avoid!!! BUYER BEWARE!!!

I purchased a new item for my personal use. I returned it unopened. It took them 5 business days to check the package in, 7 including the weekend, another 2 business days to issue a refund to Paypal. Now get this. It is now business day 4 since they refunded my Paypal balance, and the funds have still not cleared and have not been deposited in my Paypal balance. So in total that is 13 days! I have chatted, called and emailed my dissatisfaction. They just do not care! Steer clear of this New York company. You are better off buying locally and paying a little more.

I purchased a Cyberpower Computer from B&H Photo as a gift for my son. Within three weeks of my purchase, I started to experience problems with the computer. When I called B&H Photo, the customer service I received was so unprofessional. The company told me that they could not help me and that I needed to call the manufacturer. Over the next few weeks, I started to experience many issues with the computer, and when I called B&H Photo again, they proudly told me that because it was 30 days after my purchase, that the purchase was final. The company said that they are not responsible for my defective computer. Since then, my computer has been basically a "lemon". I am in the middle of disputing my charge with my credit card company.
During this dispute, B&H Photo has provided false information to my credit card company stating that they have called and e-mailed me trying to settle the dispute with me. This is incorrect. This company is the worst and most unprofessional company that I have ever dealt with. I would never recommend that anyone purchase any item from this company. I rated this company with one star because the web page would not allow me to rate with no stars. Worst customer service ever.

I ordered a pair of the new Sony Platinum wireless headset and it was broken when it arrived. Not to mention their return and exchange policy requires you to pay the shipping and handling to send it back to them. So I paid an extra $15.91 to send them back a broken headset. Even the UPS store was shocked.

Last Thursday I called B&H Photo to order a computer. As I needed it the next day, I wanted to see if I should order online or over the phone. The sales person specifically told me that if I needed it the next day that I should deal with him as he could make sure that happened. I accept his advice. Bad decision. At the end of the order process I was asked for my email which I provided. For some reason unknown to me, they decided to verify the order before shipping. My credit card was approved, it was just some internal procedure. I was not available by phone until the next day. When the computer did not arrive I tried calling but that was at 2:10 (app) and they were closed. They close at 2 on Fridays.
I never received an email about this particular order as the salesperson made a mistake when he wrote down my email. Long story short, I am scheduled to receive the computer tomorrow, 4 days after I needed it and 4 days after I was assured I would receive it. In hindsight I would have been far better off not dealing with the salesperson and ordering it myself online. I wasted a lot of time.

I purchased a refurb camera from B&H that was in open box condition. When camera arrived it appeared heavily used with huge scratch on bottom and letters worn completely off buttons. This was definitely not open box condition. I took a photo to test shutter count and it was at around 2500 with copyright information in there from a previous photographer. To make matters worse I test the camera out and it was shooting soft and out of focus. I called B&H and told them my situation and that I needed a replacement asap since I have a assignment coming up in a couple weeks. They told me to buy another one and ship the defective one back. So I purchased a brand new one which seems fine, although they have had my defective camera now for 5 days and still no refund.
It also shows that it was delivered there UPS, although when I check status of return on B&H website, it shows it has not been received. I called them up two times already and they have an attitude like they don't care and have even hanged up on me. Next is BBB if I don't receive my money. What comes around goes around. Don't start no ** and there won't be no **.

Ordered graphics card, paid, expecting delivery 5 days due to holidays. After someone waiting in all day on supposed delivery day contacted B&H only to be told there was a verification problem. It then took 48 hrs to resolve 2 emails, 1 live chat and then a phone call to be told it would be sent out now. If they had email address why when there was a problem they did not contact me? I have no clue. Do they expect their customers to be psychic? If I was to purchase anything from them again after ordering I would immediately call verification team and double check order information and dispatch. I would not trust them to deliver in a timely manner. Otherwise, their customer service leaves a lot to be desired.

B&H Photo has extremely reasonable pricing. They ship everything very quickly. Everything was packaged nicely & very secure. All purchases arrived in the specified time-frame they provided. We like everything about B&H Photo including the large selection of products to meet all of our needs, the quick response to any questions we may have, the ease of every transaction, the check out on-line, and the great communication they provide on every transaction - email confirmations of orders, shipping confirmations with tracking information. We will continue to shop B&H Photo for all of our camera equipment needs. They have super-great customer service. We made several purchases on different occasions, all on-line. All purchases were very positive transactions. We did contact them regarding a few questions prior to a purchase and all questions were answered. We had no problems or issues.

I bought my camera in a store and my experience was very good since they offer me an excellent quality of service. I contact customer service because I want to know some details of my new machine. They give good answers to all my issues about the camera I want to buy and offer me good support. They know very well all the things that we want to know about this service and about my camera. This store also give great prices and promotions.

I read the camera review and looked for the best price. B&H has the best price so I decided to buy from them. I ordered my DSLR Canon T5i online. The shipping was fast and service also was nice. I really liked to do business with them. They are experts in camera and photograph matters. You can find top line cameras and cameras accessories. I always wanted a service like that. Really happy with them. I have no complaints. B&H is one of the best on photograph, better than Adorama.

B&H Photo has the best price and provides smooth transaction. Their published pricing allowed me to make value detection without being pressured. I like the very comprehensive catalogue which I can use for future reference and new product selection. The purchase snail was complete, and allowed me to track my purchased product. Customer assistance number was visible on several of the documents. Clearly stated return policy. Photographs are detailed on most products but I would like to be able to pick several products and compare then side by side. Also, I wish they would include tutorial to type links on. Plus, the online ratings seemed incomplete to me. I wish they would have more detail upfront.

I bought my product in the store since I wanted to see and test the quality, the brand of the camera I wanted to buy and thus avoid inconveniences about said product. They have excellent prices without counting the excellent attention given by the staff who work in this company and by the administrative staff. I like everything and the quality of their products without counting the priceless brands that sell in this store.

Bought the items online Fortunately, there was not much trouble with the ordering process. It was hassle free and there was no trouble with checkout. Easy to use site. Very detailed information. Everything I wanted to know was in the site. I was able to compare different items for my assessment. The item selection is very vast without having to overwhelm one self with the variety. Checkout is also a breeze. There is nothing to dislike about B&H Photo but maybe the color of the site or add a sort of rewards system to the site so more people will be encouraged to buy.

The products from B&H are always top quality. The order was filled perfectly and shipped in a reasonable amount of time. The internet pictures are always clear and the description is always in detail. Whatever you see on the internet is exactly what you will receive in the mail. Their return policy makes you feel comfortable ordering from this company because you know they will stand behind all of their products. I have never had a problem ordering for myself or for my son ever. Just recently ordered and bought my son-in-law equipment that he requested as a birthday present and he said everything arrived in perfect condition and was exactly what he wanted and was very happy.

They were very helpful and really knew their stuff. I bought my camera and accessories at their NYC location which was modern and very well stocked with everything I needed. I like their prices and types of cameras. When I questioned them about their prices I was able to compare them easily with their competitors. I would definitely go back to them for additional photo equipment.

Good look overall and it was easily accessible. Good company with good rates as well. I used it for pics and all went well. I would use them in the future again if I could. We also had a good time shooting pics.
B&H Photo Company Profile
Company Name:

B&H Photo-Video

Company Type:

Private

Year Founded:

1973

Address:

420 Ninth Avenue

City:

New York

State/Province:

NY

Postal Code:

10001

Country:

United States

Fax:

(212) 239-7770

Website:

http://www.bandh.com/