Consumer Complaints and Reviews

We work out of our home and we are paying for 100 Mpbs and we have been getting around 6-29 mpbs for 5 months now and my company is now making us to move to a main office because of our service from Spectrum.They have been out to our home 6 times in the past 3 weeks and cannot fix the service. We have called many, many times to have the service fix. We have been paying for service for 100 Mpbs and they will not adjust our bill. Each time a tech comes out they blame the company for something. I called yesterday and asked to talk to a manager and was put on hold for forever and then they just hang up on me. Get this, each time they come out it's a new excuse.
First they say it's the main hub in Deland then they said it was the outside box on the pole then the next day they said it was the box. The next day it was the cable coming from the pole and now yesterday they said someone on my street must not have the cable tight on someone's modem. This problem has been going on since it changed from Brighthouse. They have no problem collecting $200 a month for the last 5 months. We have called over 10 times in the last few months and they still can't fix our service. I need to find out if I can take them to small claims court to get my money back. They just seem not to care about their customers. Is anyone else having this problem?

I signed up for a 30-day trial, money back guarantee. I have to travel 2 hrs to return old TW boxes and pick up new ones. They don't work. I'm told after 2 days of experimenting that I needed a modem, which they didn't give me, because I was on a Triple Play package. So I'd have to travel another 2 hrs... Now they tell me I have to pay the whole thing. The manager says no, even though I just got an email saying they are charging me for a new month, AFTER I cancelled. Wasted 30 min to find out their systems are bad, and I probably won't be charged. Let's see. I'll never do business with Spectrum again.

Terrible customer service. Worse I have experienced in 35 years! Tech did not show 3 times to install new internet service at time specified. Spoke with 5 reps, 2 supervisor and 1 dispatch employee. Rude and a very big disconnect between sales representative and technicians. So sad. Lost my business. Treated me like they were doing me a favor. Sorry Spectrum, I am old school, I can go many places for internet service. I WILL tell everyone I know about my horrible experience with your company.

Disconnected service, turned in all equipment and they still ran up my bill for 2 months even after I turned in my modem. They raised my 44$ bill to 80$ and said it was the new price. Well guess what Spectrum, you are so banned and from the looks of these reviews you will be filing for bankruptcy soon. GG Spectrum.

My service from Spectrum has been CONSTANTLY interrupted with TV outages and HORRIBLE reception. They have come up with every excuse in the world for the problem but have been unable and unwilling to resolve the issue. I've been told so many different stories as to why my service is lousy but NO ONE at Spectrum has any idea how to stop the problems. Bought a brand new 60" Smart TV and can't get a decent picture MOST of the time. I found the best way to finally get a good picture. I told Spectrum to "stick their cable service where the sun don't shine" and bought a digital antenna. Now I get 68 BETTER channels than Spectrum offers, that come in PERFECTLY clear and it's FREE. HORRIBLE, HORRIBLE COMPANY. Don't pay them for their service!!
How do I know I can trust these reviews about Charter Communications?
788,323 reviews on ConsumerAffairs are verified.
We require contact information to ensure our reviewers are real.
We use intelligent software that helps us maintain the integrity of reviews.
Our moderators read all reviews to verify quality and helpfulness.
For more information about reviews on ConsumerAffairs.com please visit our FAQ.

We pay $45 a month for 100 mb internet on TWC Spectrum in LA county. Our old internet was $60 a month for 10 mb internet, but usually it capped out at about 3-4 mb on average. Our new internet caps out at 110 mb usually. There's been a few times where the router needed to be reset but you'll get that, it's a computer, and computers need to be reset occasionally. We only reset it about once or twice a month. Customer service has been stellar so far. Installation was a little dumb because they hired an outside company to install it, but after a few days of it not working right, the actual spectrum guy showed up and fixed it. Not sure what's with all the negative reviews... We've had it for 4 months now and loving it.

Cable shut off May 18. Called and they couldn't find my account. Finally found account couldn't tell me why my service had been shut off. But we could talk to another dept. transferred and the lady could explain either she said to go to local Spectrum office. Went there and the lady said you are scheduled to be shut off May 21. I said this is May 14 and she was like oh I don't know and proceeds to tell me how bad the take over from Time Warner is and how Spectrum was awful to work for and they don't do anything for their employees. Anyway there was nothing she could do about ** off so we decided to drop Spectrum. Took boxes and modem to office.
15 days later the bill comes and it is like we still had cable. Called and they said they had no record of us asking to be shut off. I had the paper I signed and told them this and they said they would put the info in my notes and my bill would be changed. Bottom line nobody cares!!! And the 3 employees I talked to act like the don't have a clue because they can't fix anything! Waiting to get a new bill.

On May of 2017 was contacted by Spectrum/Time Warner, customer Service department and was approached to switch from my current provider to Spectrum Bundle package telling me all the channels I would receive over 200 and all the money I would be saving by switching over to their bundle package. I was told if I had a smart TV that I would save additional money on a DVR because that was not needed. The day the technician installed all the equipment he informed us in order to hook up your smart TV download the App online and proceeded to leave without my TV working.
After several attempts to download the App without any success, I contacted customer service. They asked me what kind of Smart TV I had? After explaining the brand name, the Representative explained has to be a Samsung Smart TV in order for it to work. They informed me that I needed a DVR and the cost will go up. The customer service Rep was very Rude, disrespectful, condescending, and argumentative. I requested to speak to her Supervisor. She informed me that the supervisor wasn't available and was preparing for an office pizza party and if I had any complaints I needed to go through her. I told her due to her rudeness and not being able to help my situation of not having service I insisted in speaking to her Supervisor. She explained that after their office party was over a supervisor would contact me.
I couldn't believe what I was hearing and directed her to cancel everything and send back the technician to put everything back the way it was. She explained they will not touch any previous work that had been performed and that I needed to pay for a technician to perform any changes/work. As soon as I ended the call everything was turned off including my Internet, phone, and TV was terminated immediately. I was without any service for 4 days and stuck with all their useless equipment connected. This company could care less about the consumers. They tell you lies, misrepresent their products, services, and pricing to get their business and then when you're locked in and hooked up you're on your own! Everyone I spoke to with regards to Customer Service was rude, and unprofessional. I wouldn't recommend this company (Spectrum/Time Warner) or their service to anyone! I would only say to all consumers out there, "Beware!"

Offered me service for $103, first bill was OK, second bill was for $273. Called customer service, after one hour on the phone I was told that the offer needed to be changed, and they may change it to $147; which I did not accept; after sort of making me believe that a supervisor will take of it, finally all supervisor were busy so the rep would take care of it. After a week my bill still showed $273. Two calls later and it was reduced to $147; finally I filed a complaint with the BBB and the State Attorney, and lo and behold, the supervisor were not busy since two called me very concerned about the complaints promising to fix the bill, but to no avail. This is a clear bait and switch practice, very deplorable!

Have Time Warner $61.81 (total bill) basic TV and internet currently. Multiple letters from Spectrum to officially switch over and get "better service for a LOWER RATE than your CURRENT rate." Then letter changes to "CLOSE TO THE SAME as your CURRENT rate." Mind you all letters mentioned the same plan of expanded TV and faster internet for $59.98 per month plus tax and service fee first 12 months, $79/98 per month year two. We finally called 6/3/17 only to be told it would be $92 with taxes and fees and 1 DVR box for the "free/included" DVR service. We long ago purchased our own modem and wifi already. We also do not want to add a telephone line as we have cell phones and a VOIP phone. I kept asking where is the $59.98 deal they keep mailing our home.
Woman talked in circles and would not explain how the fees and taxes could equal an extra $30+, what a great deal $92 was and we had no other choices as Time Warner was defunct and Spectrum was our only choice. Asked about internet only and was told that would be essentially the same cost all by itself, HUH? We watch about 2 TV channels of TV. She said there is no more basic TV lineup because "everyone" watches the minimum 125 channels they now offer in the lowest tier. Asked multiple times to sign us up for the $59.98 written offer sent to our home only to be given runaround and that it did not really exist once you added taxes and fees and a DVR box that we don't even want. Their website is a joke to try and get pricing unless you want triple play. Is 125 channels REALLY the lowest number of channels one can pay for now? Is 60 Mbps REALLY the lowest internet speed one can buy? What are college kids supposed to do?
My daughter in college was paying about $15 a month plus small tax for lowest internet speed from Time Warner and could run her laptop and Netflix just fine in the past. Sales rep said our Netflix and Sling would not work at a speed lower than their new 60 Mbps minimum but could not explain how it has been working well all this time with the 20 Mbps internet we currently have. So how do we get the $59.98 "account qualified better service and value plan" that we keep receiving every 2 weeks in the mail? The letter says their account reps are all back in the USA now, so I guess that is one good thing to say about Spectrum.

In an effort to reduce my Time Warner bill, $158.00 a month for phone, cable and internet. I decided to drop my landline and only carry cable and internet. I was told that I had to change from Time Warner to Spectrum, since I was changing my service package, (either upgrading or in my case downgrading). I was given a sheet which outlined the 3 cable packages, standard, silver and gold. After reviewing the sheet it was determined that I would need the gold package. My new cable bill would be $4.00 MORE, and WITHOUT A LANDLINE. How could something that was worth approx, $30.00 with Time Warner be worth nothing to Spectrum. I stayed with my Time Warner package and asked for a promotional price like I had with Time Warner. I was told that Spectrum did NOT have any special pricing codes to offer me. The price is the price. If you are on a Time Warner package, refrain from wanting to change to Spectrum.

I am very disappointed with the customer service of Spectrum. I was with Time Warner cable for almost 8 years. Once the Spectrum took over they are acting like monopoly. My billing rate went high and I was trying to contact customer support to help with good billing rate. They offered me bundled services with less price and individual service for $10 more than the bundle price. Again the bundle price has their own strings attached. To add anything they are charging extra dollars which doesn't make sense in bundling the services. Their rates are so high and basic service itself is not affordable. I am not happy with the customer service support. Trying to move out.

The installer put a hole in my ceiling. They stated that they do not make repairs and that I would have to make the repair on my own and send them the bill. So I did and thus far they have refused to pay by playing passive aggressive. Let's just say that I feel zero loyalty to this company and will leave the first time AT&T offers a comparable deal. I may sue under the deceptive trade practices act.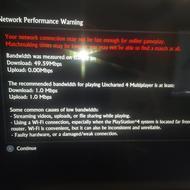 I have had this because it's the only cable company besides AT&T which you never use less you're an idiot. They constantly tell me the line is fine, just works perfect but yet I consistently get DVR shows stop. Dropped off online and message comes up, says "contact service provider bandwidth limited." How is bandwidth limited when you have 60 megabytes and the fastest internet? Complete and utter lie. If you live in an apartment complex and you don't have a wire from the street to your door and it goes in a box with all others there is no way you are running 60mb speed. Everyone go to their representative and say Charter cable is lying and we can have cable for free again in America like it should be. That's what we were told - forever FREE. Proof of Charters lies in pic below @ same time ask rep is line working.

I have been having issue with my internet the Spectrum provides for the last 6 days. Their service sucks. I had two tech come out and has not picked my problem. I work from home so this is a big problem. Their customer service department is no help at all. I would never deal with this company again.

Ordered and had installed new TV and internet service in my office last week, salesperson works, the TV does not and the company doesn't even seem to care. Very difficult to even get a return call, I spoke to the sales person now three separate times and basically he is either helpless or doesn't care himself. I spoke to the tech support for 30 minutes. Advised me it is an old tv box and remote should be replaced, salesperson agreed, keeps losing the cable signal. I would not recommend them and I am going to cancel their services. I have no idea how this company is even in business today with service like this.

I imagine what the first meeting with employees was like when Spectrum took over Time Warner Cable (not that they were much better): They must have said, "The first order of business is that we want to make a lot of money, no matter what it takes. So you're going to have to learn how to lie. If you're not comfortable with that, we suggest you look for a new job." I called last month, AFTER Spectrum took over in order to upgrade my seriously slow internet service. After several long phone calls, it was done. I made NO changes to my cable service. Well, they changed it. I lost a bunch of channels. Several more long phone calls later, with a different story from each representative, it was back to normal.
Today I got the bill (I don't pay ahead of time for service I have not yet used, but that's another horror story). The bill was higher than what was quoted to me. After several long conversations, the rep said it was because I was being charged for two cable boxes when I only have one. Problem seemingly solved. I turn on my TV a little while later & I'm again missing a bunch of channels. I call back & they say I've been on the old TWC plan, but now I'm on the Spectrum plan & if I want those channels, I have to pay $20 more. I was ALREADY on a Spectrum plan! Their billing error has cost me channels I like to watch. Also, internet service is terrible & cable pixelates! I hate the way companies do business, with no regard for their customers. I wish I had another option got services. I am going to file a complaint with the BBB. I hope more consumers will do likewise.

Time Warner Cable was my Internet provider for 6 years and it was as promised - stable connection, no contract, the price $14.99. We even moved during this time and there are no problems. Then Spectrum happened. With all of their welcoming letters and promises. This month we moved - only 2 miles from our old place, with not a day of interruption of the subscription. Ordering the transfer I specifically asked if the rate will be the same and it was confirmed. So three days later I was really upset to see a bill for $55.99. They waived my installation fee, just $10 left, and the regular price is now $64.99 - but for 12 months I will receive a promotional price of $44.99???
Of course, I call Customer service, and later went to the office of Spectrum at Ware Court. I got two letters - "We will miss you, and" - "Welcome to Spectrum new customer" - but it is still the same account number I have for six years. Both customer service agents said there are no more this price and they cannot do nothing. I should've been advised but there we are. So if anybody is reading this review, please be careful. The old company was fine, the technical support is still fine, the technicians are great, - but Spectrum is showing its true face. Also, for the same basic service AT&T charges $30 monthly. This is another greedy monster though.

We have NEVER had our computer freeze up constantly since Spectrum took over. When you try and access your email your PC freezes. When you try and delete your PC freezes. Time Warner was NOT the greatest as far as helping customers BUT this is truly disturbing.

Before Time Warner became Spectrum their cable and internet was fine but not the best I have experienced. Then after they became Spectrum their services were terrible. I would recommend anyone to waste their time and money on these services. As since they switched I haven't been able to do anything as to watching the television nor surfing the internet. I truly am displeased and annoyed. I have called and set up appointments that still have changed anything. Bought new equipment like the best router and modem I could find and still no change. I have up to 50 MBPS for wifi and internet and all the channels but barely able to watch anything.
So tired of spending almost $300 a month on things that don't work. If anything I would recommend WOW, or AT&T because when I had them I had no problems. But I moved and had to get Spectrum and am probably going to go back to AT&T seeing that they have a new deal that is a lot cheaper being that it's only $188 a month and better quality TV, Cable, and Internet.

After 17 years of continuous cable service through the ever changing cable providers I cut the cable service completely, they have overcharged, lied and now want a fee to talk to customer service. WTF? As long as Spectrum is around I will go FTA or Dish/DirecTV... but never Spectrum... WORST CUSTOMER SERVICE I HAVE EVER DEALT WITH!!! Do yourself a favor. Dump Spectrum as fast as you can....

Cable TV bait and switch. I have been a Time Warner customer for several years. Recently I became very unhappy with the high cost, I was being charged for the Time Warner bundle so I called Spectrum. They talked me into changing to Spectrum from the Time Warner package and said I would have the same TV package but my cost would be about $30 per month less. After going through all of the hassle of getting new equipment, installing and activating the new boxes, I find that I don't have several of the channels I had previously with Time Warner.
When I called Spectrum service, they said the channels I was requesting would require me to move two levels up in their channel packages and the cost would be $24 per month more. When I explained that their Solutions department had promised me the same channel selections I previously had, all they said was "sorry, the solutions customer service rep must have made a mistake." This sure seems like the old "bait and switch" tactics. They also said the once I changed from the Time Warner to Spectrum, I cannot change back.
I intend to change to DirecTV as soon as they get the Internet package available in my area. In fact, I am seriously considering putting in a second coaxial cable so I can change to DirecTV and still keep the Spectrum Internet only until DirecTV and offer the Internet. I suggest you be very careful choosing Spectrum. Their pricing and sales tactics are very deceptive and unless you get very specific details in writing, you will get screwed. In fact, even in writing, you will probably get screwed.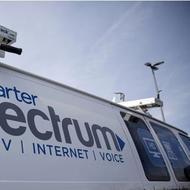 I've been with Time Warner cable for over 20 yrs. Well, same company before they kept changing company names. But now that Spectrum took over, oh my God... the worst service ever. Besides horrible customer service, the rate is totally ridiculous. They claimed they are offering you the best package rate which I seriously do not agree. I was paying $130 includes all channels with TCM, FX's and other great channels and internet. Now I don't have all the channels, especially TCM. My bill now is $155.00. They say that's the best package I am getting now. They're so full of it, what a disappointment. And if I cancel my cable and just have the internet, this bull crap company want to charge me $65.00. $65.00 for just the internet? Seriously?
This is the worst cable company in the entire planet. This cable company is so bad, they don't even deserve not even 1 star. But the only reason I choose the 1 star is the only way I can submit my review. I hope you go out of business soon Spectrum. Just like other bad companies. And let some other company/someone who cares and have a better service and rates.

I have had TWC for a long time and loved their customer service, they were quick to fix the problem and did not want to lose customers. Now TWC has switched to Spectrum and Spectrum has poor customer service. Spectrum does not want to work with prices, their services are awful. I have had nothing but problems with my internet and cable services since TWC switched to Spectrum. TWC valued all of their customers and Spectrum does not care if they lose customers. I may switch to Dish Network or DirecTV.

It's very clear now that the Charter purchase of Time Warner Cable had nothing to do with creating a better entertainment company. It's very clear the motivation of the purchase is to rape the customers and overcharge for mediocre products. Since making the switch to Spectrum from Time Warner Cable, my services have decreased and cost more money. I was a very satisfied with my internet service with Time Warner Cable but since switching to Spectrum, I'm getting 1/2 the speed and constantly failing connectivity. I have to call technical support at least 3 times a week since switching over to Spectrum. When I was converted to their Spectrum package, I was assured nothing would change, but the truth is, everything changed.
I'm missing many channels I enjoyed, the internet speed is very bad and they've moved staple cable channels to "other tiers" to get the customer to pay more. I feel bad for the customer service agents who have to deal with what I'm sure are thousands of dissatisfied customers. I talked to a rep working out of Colorado who told me the company is in chaos, nothing works and the transition has been everything but smooth. I appreciated his candor and honestly, a quality you don't often get from customer service agents. Comedy Central which has always been a standard cable offering has been move to the highest tier of Spectrum channels. I suspect it has everything to do with "The Daily Show" whose host "Trevor Noah" is no TRUMP supporter.
It's no secret that the CEO of Charter is good buddies with our POTUS. I bet they had a meetup and TRUMP asked him what he could do to get rid of that "Trevor Noah" guy. Spectrum is simply gawd awful. I've cancelled the service and looking forward to the install of my ATT services. The pricing is less than 1/2 what Spectrum jacked up rates are and I've heard positive things. Spectrum never again. Time Warner Cable wasn't great, but it certainly wasn't awful like Spectrum. If you can switch providers... do yourself and favor and just do it.

Called Spectrum customer service to get new cable and internet for our summer cottage. Talked to the Rep. who told us that bundling with the phone would be the lowest price. I really didn't want the phone because everyone has cell phones and it's not needed. He gave me of course a higher price for the 2 services I really wanted. I asked what the price was for the bundle and what it included. The response was, 60mps internet, cable and phone. He then asked me if I had my own modem and router. I said that I had a router but not the modem, to that he added that their modem would be all I needed and it was free. I said ok. Then I asked him if I needed the extra boxes that Time Warner cable had said we would need to get cable on the other TVs. He said, "No, no other boxes would be needed" and that those boxes were discontinued and obsolete.
I asked again, if I would be able to just connect and get the cable on my other tvs, and the answer was yes. He also interjected that if we had digital tvs/smart tvs we would not need anything else. I was then told that if we had a smart tv we could just go to the Spectrum app and connect that way and we would get all the channels without a box. Now I know that the tvs without a box gets fewer channels, and I was fine with that, expecting to get the 2-99 channels that we had before. But he assured me that getting the app would give me all the channels that the tv with their box on had. I said ok to that. Well we hook up the new tvs and ran the set up, surprise, surprise we have no signal. We try several times, still no signal.
On the phone to spectrum talked to a tech rep. He walked me through the process to connect my tvs. The tvs were searching for the channels and when they were done I expected to have cable... no that did not work. Had to call back and talk to another tech, who told me the same thing, and added that if we had smart tvs we could download the spectrum app and get the channels from there. I told her that I tried to get the app. But it was not available on my screen. She then gave me the phone number of Vizio to call them to see if they could help me. So I called them to find out that Vizo tvs don't have a search on their yahoo app store to get the spectrum app. Ok then I will not be able to get the channels through the app. It's not available to all tvs.
Called back Spectrum again and found out from a different rep. that you had to have a quantum tuner?? And if not you can't get the apps. Not only that, found out also that spectrum and Samsung have an agreement to have the app on their tvs only. The rep then tells me to take my tv back and get a Samsung... Really!!! I am also told that I would need to RENT another box for each tv. Now I am extremely frustrated and angry with all the BS that I have been getting and going through. I have now talked to 7 different customer service reps and techs, including Vizio tech.
I then asked to talk to a customer service rep again, because I have to now get 2 extra boxes or have no service in my other rooms. This last rep. was very sorry for all the wrong information that I had received, but I will need that box. I then asked to go over my bill and I wanted to know the exact amount that I would be paying and all the charges. Here is where I find out that I am being charged 5.00 for their modem that I was told was free. Well it is free if you don't have your own router, they charge you 5.00 for the router part, same modem though, they are not separate items. But I was not told that originally, I was told that their modem was all I would need and it was free. So the rep. tells me that he will give me a box because I have my own router.
I am still paying for it in the cost of my service, but they will ship it to me free of charge. He did credit my acct. for the days of loss of service, and my frustrations, do to my asking, It was not offered. I find the cable companies are not disclosing their information on what a customer actually gets and pays for. At this point I find that the consumer is caught with cable companies who have no interest in good customer service, fair pricing for existing customers and seniors.
I hope and wish for a company to come into our state with a good service, fair prices and where their customer service reps. are properly trained to the right information and disclosure of ALL charges to the consumer. I am not happy with Spectrum and would jump at the chance to change, If there is an agency that I can express my disapproval of these practices I will definitely do so. The BBB and the FCC might be the way to go to get these companies to be more consumer friendly.

I have called Spectrum several times and the telephone sales people have never quoted the same price twice and when the bill comes it is considerably higher than quoted. Upon follow up call they do not honor the quoted price.

Two years ago one could get internet service in Brooklyn for $40/month. No longer. My bill for internet and basic TV service went up by about $25 a month since Spectrum took over Time Warner last December to $80. When I called to complain, I was told that basic internet service with no TV now costs more than what I had been paying for internet and basic TV. I was convinced to take a promotional package of internet service and cable TV which would cost what I was already paying for 12 months. Oh and I could get a free modem. Sounds great.
What I was not told was that the internet services did not include wifi (!!! Why would anyone get internet service without wifi?) and that would be a separate fee with a $10 activation fee. And Spectrum then turned off the wifi service I already had in the middle of a work day leaving me baffled as to why I had no service and without time to troubleshoot it. I have received no communications from them detailing the changes in my service plan. The "free" modem now has to be returned killing part of another work day. Looking at FIOS, the packages start at $80 as well. So much for competition. Internet service should be considered like electricity and regulated so that we customers are not gouged.

Originally a Verizon customer for 15 years. Verizon ceased to provide service to my area so I was forced to switch companies. I switched to Time Warner Cable, whom immediately transitioned to Spectrum. I own a small 1800 sq. ft. home, for 20 years. Upon the installation/switch to Time Warner Cable, I had zero internet/WiFi connectivity to most (80%) of my home for internet for 8-9 months. I phoned approximately 35 times for help from August 2016 to May 2017. All the while paying $208.00-$218.00 per month for bundled service.
A Time Warner Cable (contractor - not Time Warner Cable employee) came last summer 2016 to install the new Time Warner Cable system. The Time Warner Cable contractor was drunk, in filthy smelly clothes. After much frustration and repeated phone calls, new modems being sent out, multiple, multiple trouble shooting calls performed, Spectrum service engineer came March of 2017. Spectrum service engineer, upon inspection, stated that installation was done incorrectly by Time Warner Cable contractor. I called to discuss a refund for no service of 8-9 months. I was told that the problem related/troubleshooting calls records only go back to January 2017 and that all of my calls from June-December 2016 were not found/relocatable or identified due to the transition. I attempt to escalate the issue but am told that a manager will call me. They do not call me.
I've paid approximately $1800 a month in good faith to Spectrum for Internet service, TV and home phone from July 2016 to current - May 2017. They have failed to provide me with service, repair, internet service etc but deposited my monthly payments as I made innumerable attempts to get help. I would like to receive help with the escalation of this fraudulent practice in hopes of a financial and internet connectivity. Can you please help me?

Worst customer service I have EVER experienced! I was calling to get a price on their packages as a possible new customer, I was hung up on! I call back, the rep. Greg, employee num. **, was rude! I was given no apology for being hung up on! Then he tries telling me my phone was breaking up, until I ask for a manager. Then all of a sudden he can hear me! Placed me on hold, and never came back to the call, or gave me a manager to speak to. After 12 min, I finally hung up! How in the world has this company NOT been shut down!!!??? ONE star!? And hundreds of complaints!? UNREAL!!! I didn't even want to give one star, but apparently you have to click at least one!

ConsumerAffairs Research Team
The ConsumerAffairs Research Team believes everyone deserves to make smart decisions. We aim to provide readers with the most up-to-date information available about today's consumer products and services.
Founded in 1993, Charter became a Fortune 500 company in 2001 and serves more than 6 million customers nationwide. The company is headquartered in St. Louis, Missouri.
Tiered bundle pricing: Consumers can add extra channels to their package, as desired, with three tiered options along with bundled Internet and telephone service. Plans range from 125 to more than 200 channels.
Fiber available: Customers in select areas can use fiber connections for extra high-speed Internet.
No contracts: Consumers are not required to sign a contract for the company's bundled services, and they can stop using the service at any time.
Free HD: Customers receive access to more than 200 HD channels for free.
Large volume of on-demand programming: Charter offers a high volume of on-demand content, with more than 10,000 titles.
Best for Television fans who watch a range of programs, households on a budget and customers with special interests.
Compare Cable & Satellite TV Providers
Charter Communications Company Profile
Company Name:

Charter Communications

Year Founded:

1999

Address:

12405 Powerscourt Dr

City:

Saint Louis

State/Province:

MO

Postal Code:

63131

Country:

United States

Website:

http://www.charter.com/