Broadband and Net Neutrality
Rep. Mike Coffman crosses the aisle to side with Democrats
07/18/2018
|
ConsumerAffairs

By Mark Huffman
Mark Huffman has been a consumer news reporter for ConsumerAffairs ... Read Full Bio→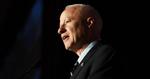 The first Republican House member has joined Democrats to support a rollback of the Federal Communications Commission's (FCC) dismantling of net neutrality.
Rep. Mike Coffman (R-Colo.) has said he will support a measure to use the Congressional Review Act to overturn an FCC vote last December to change the policy, formalized in 2015 under the Obama administration.
In an op-ed piece, Coffman notes that the policy of barring internet service providers (ISP) from favoring on...
More
A committee removed the loopholes that it added to the original bill
07/06/2018
|
ConsumerAffairs

By Mark Huffman
Mark Huffman has been a consumer news reporter for ConsumerAffairs ... Read Full Bio→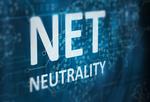 California's tough net neutrality bill, stripped of much of its enforcement powers by a legislative committee, is tough once again.
The bill's author, State Senator Scott Weiner, says the General Assembly's Communications Committee has restored most of the original provisions, which were written to mirror the national policy put in place under the Obama Administration.
The Federal Communications Commission (FCC), under President Trump, began the process of repealing the n...
More
Sort By