Broadband and Net Neutrality
The state wants to avoid what California firefighters endured during recent wildfires
02/11/2019
|
ConsumerAffairs

By Gary Guthrie
Gary Guthrie covers technology and travel for the ConsumerAffairs news ... Read Full Bio→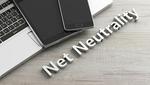 Net neutrality found itself at another fork in the road over the weekend, with the Texas State House of Representatives considering a bill to make throttling data during emergency situations unlawful.
Specifically, State Representative Bobby Guerra's proposed bill lays out that, effective September 1, 2019, "mobile Internet service provider(s) may not impair or degrade lawful mobile Internet service access in an area subject to a declared state of disaster."
Having had it...
More
Oral arguments will take place on February 1, as previously scheduled
01/18/2019
|
ConsumerAffairs

By Sarah D. Young
Sarah D. Young has been a columnist for a blog ... Read Full Bio→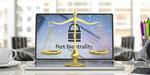 A federal appeals court has rejected the Federal Communications Commission's request to delay a court hearing regarding its decision to repeal net neutrality rules.
Earlier this week, the agency requested that oral arguments be postponed due to the ongoing government shutdown. The FCC argued that the shutdown has translated to a lack of sufficient time and resources for lawyers to prepare for the hearing.
"Due to the recent lapse in funding for the FCC and the relevant c...
More
Sort By