Broadband and Net Neutrality
The 'Internet-Wide Day of Action to Save Net Neutrality' takes place on July 12
06/16/2017
|
ConsumerAffairs

By Christopher Maynard
Christopher Maynard is a New York-based writer and editor who ... Read Full Bio→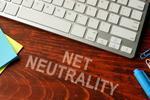 The Federal Communications Commission (FCC) has worked diligently in recent months to scrap net neutrality, with chairman Ajit Pai saying that the notion is a massive government overreach.
However, thousands of companies and websites have come out in opposition, and on July 12 they're launching a massive online protest to make their voices heard.
Entities taking part in the "Internet-Wide Day of Action to Save Net Neutrality" run the gamut from big-name companies like Net...
More
Critics charge that the reversal undermines net neutrality
02/06/2017
|
ConsumerAffairs

By Mark Huffman
Mark Huffman has been a consumer news reporter for ConsumerAffairs ... Read Full Bio→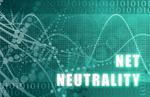 Federal Communications Commission (FCC) Chairman Ajit Pai, with the support of Republican commissioner Michael O'Rielly, has moved to suspend the agency's probe of what are known as "zero rating" programs offered by wireless providers.
Verizon, T-Mobile, and AT&T; had been under investigation due to charges that their individual streaming packages violated the Net Neutrality Rule. All three carriers have programs under which subscribers may stream data from certain sourc...
More
Sort By