Broadband and Net Neutrality
The executive says there should be legislation around consumer data protection
11/15/2018
|
ConsumerAffairs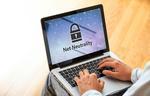 AT&T; chairman and CEO Randall Stephenson has called on a politically-divided Congress to pass legislation supporting net neutrality, arguing that certain basic principles should be made into law to protect consumers.
"I get fatigued every time the President changes, the head of the FCC changes, and regulations swing from left to right," Stephenson said Monday at The Wall Street Journal D.Live conference in Laguna Beach, California.
"I'd love to see legislation, not regul...
More
The ruling allows a previous court decision to stand, which may be used later as a precedent
11/06/2018
|
ConsumerAffairs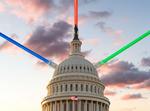 The Supreme Court decided on Monday that it will not consider a series of challenges from telecom companies to Obama-era net neutrality rules designed to bar internet service providers from manipulating loading speeds for specific websites or apps.
The ruling is significant because it allows a previous ruling upholding the constitutionality of the regulations to stand, which may be used as a precedent in the future by another administration.
For proponents of net neutrali...
More
Sort By