Broadband and Net Neutrality
Large majority would like to take the issue out of the hands of the FCC
08/28/2017
|
ConsumerAffairs

By Mark Huffman
Mark Huffman has been a consumer news reporter for ConsumerAffairs ... Read Full Bio→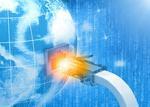 Net Neutrality can be something of a complex subject, but another poll shows consumers not only understand what it is, they want to keep it.
In short, Net Neutrality holds that internet service providers (ISP) have to treat all web content the same. That means they can't charge extra to sites that use more bandwidth, and they can't favor the content of one site over another.
Some ISPs have protested, saying they've spent millions of dollars building out their networks and...
More
An analysis by a business outplacement firm says it would
08/17/2017
|
ConsumerAffairs

By Mark Huffman
Mark Huffman has been a consumer news reporter for ConsumerAffairs ... Read Full Bio→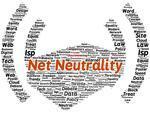 An analysis of internet rules by the outplacement firm Challenger, Gray & Christmas concludes that rolling back Net Neutrality rules would not just hurt consumers, but small businesses as well.
In 2015 the Federal Communications Commission (FCC) adopted a set of guidelines that bars Internet service providers like Verizon, AT&T;, and Comcast from speeding up, slowing down, or blocking any content, applications, or websites. In other words, all content must be treated equ...
More
Sort By