Broadband and Net Neutrality
Internet companies are hoping you did
07/13/2017
|
ConsumerAffairs

By Mark Huffman
Mark Huffman has been a consumer news reporter for ConsumerAffairs ... Read Full Bio→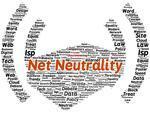 When you want to call attention to an issue, you normally assign a day to it.
Yesterday was Net Neutrality Day in America, when the tech world -- or most of it -- tried to mobilize public support against rolling back the previous administration's internet policy.
The problem with these issue days is there seems to be one every other week. Often the public's collective eyes glaze over.
But the message from big internet users like Netflix, Reddit, and GoDaddy was this: a fre...
More
The 'Internet-Wide Day of Action to Save Net Neutrality' takes place on July 12
06/16/2017
|
ConsumerAffairs

By Christopher Maynard
Christopher Maynard is a New York-based writer and editor who ... Read Full Bio→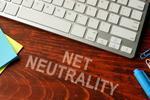 The Federal Communications Commission (FCC) has worked diligently in recent months to scrap net neutrality, with chairman Ajit Pai saying that the notion is a massive government overreach.
However, thousands of companies and websites have come out in opposition, and on July 12 they're launching a massive online protest to make their voices heard.
Entities taking part in the "Internet-Wide Day of Action to Save Net Neutrality" run the gamut from big-name companies like Net...
More
Sort By