Broadband and Net Neutrality
Justices rule FCC acted properly when it declared internet a public utility
06/14/2016
|
ConsumerAffairs

By Mark Huffman
Mark Huffman has been a consumer news reporter for ConsumerAffairs ... Read Full Bio→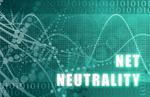 A federal appeals court has turned aside an industry challenge, upholding the Federal Communications Commission's (FCC) Open Internet Order – also known as Net Neutrality.
The justices ruled that the FCC acted within its proper authority when it reclassified broadband internet access as a telecom service under law, and it may be regulated as such.
The principal of Net Neutrality is that internet service providers (ISP) cannot discriminate among internet content, charging ...
More
The program sounds good but violates key net neutrality principles, report says
01/29/2016
|
ConsumerAffairs

By James R. Hood
ConsumerAffairs' founder and former editor, Jim Hood formerly headed Associated ... Read Full Bio→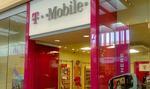 T-Mobile's "Binge On" promotion has perhaps been popular with consumers but, as we reported in November, critics are increasingly expressing doubts about its legality, 
Now a Stanford Law professor who is a recognized net neutrality expert has weighed in with her opinion. Barbara van Schewick says Binge On is "aptly named – it feels good in the short-term but harms consumers in the long run."
Schewick's report, "T-Mobile's Binge On Violates Key Net Neutrality Principles,"...
More
Sort By