Broadband and Net Neutrality
A report finds that 99.7 percent of unique comments supported the standard
10/16/2018
|
ConsumerAffairs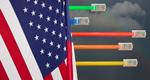 A new report from Stanford University has found that, after weeding out millions of fake comments, 99.7 percent of unique comments filed on the FCC's website ahead of the agency's vote against it in December 2017 were in favor of keeping net neutrality protections.
Some of the fake comments left amongst the 22 million public comments filed in total were made through "sophisticated campaigns that filed fake comments using the names of real people -- including journalists,...
More
Industry makes the same argument as the Justice Department suit
10/04/2018
|
ConsumerAffairs

By Mark Huffman
Mark Huffman has been a consumer news reporter for ConsumerAffairs ... Read Full Bio→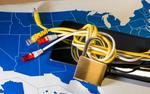 Lobbying organizations for the telecommunications industry and cable TV have joined forces to sue California over its newly enacted net neutrality law.
The suit follows similar litigation filed by the U.S. Justice Department this week, charging the law runs counter to federal policy. The industry suit filed in the Eastern District of California makes the same argument.
The Federal Communications Commission (FCC) reversed an Obama administration policy that required all in...
More
Sort By