Broadband and Net Neutrality
Oral arguments will take place on February 1, as previously scheduled
01/18/2019
|
ConsumerAffairs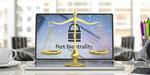 A federal appeals court has rejected the Federal Communications Commission's request to delay a court hearing regarding its decision to repeal net neutrality rules.
Earlier this week, the agency requested that oral arguments be postponed due to the ongoing government shutdown. The FCC argued that the shutdown has translated to a lack of sufficient time and resources for lawyers to prepare for the hearing.
"Due to the recent lapse in funding for the FCC and the relevant c...
More
The appeals court is still scheduled to hear arguments February 1
01/17/2019
|
ConsumerAffairs

By Mark Huffman
Mark Huffman has been a consumer news reporter for ConsumerAffairs ... Read Full Bio→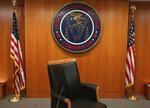 The government shutdown has not affected the operations of the U.S. Court of Appeals for the District of Columbia, although the Federal Communications Commission (FCC) apparently wishes it would.
The FCC has filed a motion with the court seeking a delay in oral arguments in a case that could potentially restore net neutrality. Oral arguments in a case, brought by a number of industry groups, are scheduled for February 1.
The plaintiffs are seeking to reverse the FCC's act...
More
Sort By