Broadband and Net Neutrality
Despite the victory, a long road remains for saving the popular internet policy
05/17/2018
|
ConsumerAffairs

By Sarah D. Young
Sarah D. Young has been a columnist for a blog ... Read Full Bio→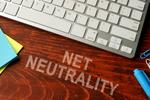 By a vote of 52 to 47, senators voted to overturn the Federal Communication Commission's Restoring Internet Freedom Order. The FCC repealed the Obama-era net neutrality policy last December.
On Wednesday, all 49 Democrats voted in favor of restoring the consumer-friendly rule, as well as Republican Senators Susan Collins, of Maine; John Kennedy, of Louisiana; and Lisa Murkowski, of Alaska.
Democrats used a tool called the Congressional Review Act (CRA) to reverse the ru...
More
But the measure faces bleak prospects in the House
05/15/2018
|
ConsumerAffairs

By Mark Huffman
Mark Huffman has been a consumer news reporter for ConsumerAffairs ... Read Full Bio→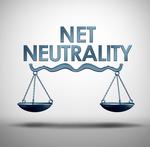 Democrats say they have the votes to force a vote in the Senate on Wednesday for a measure to restore net neutrality, which is being eliminated by the Federal Communications Commission (FCC).
Senate Minority Leader Chuck Schumer says all 49 Democratic caucus members will vote for the measure, along with Sen. Susan Collins (R-Me.). Because Sen. John McCain (R-Ariz.) is ill and will not be present to vote, Schumer believes the measure will pass 50-49.
"The repeal of net neu...
More
Sort By