Broadband and Net Neutrality
Critics charge that the reversal undermines net neutrality
02/06/2017
|
ConsumerAffairs

By Mark Huffman
Mark Huffman has been a consumer news reporter for ConsumerAffairs ... Read Full Bio→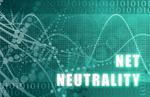 Federal Communications Commission (FCC) Chairman Ajit Pai, with the support of Republican commissioner Michael O'Rielly, has moved to suspend the agency's probe of what are known as "zero rating" programs offered by wireless providers.
Verizon, T-Mobile, and AT&T; had been under investigation due to charges that their individual streaming packages violated the Net Neutrality Rule. All three carriers have programs under which subscribers may stream data from certain sourc...
More
Likely nominee to head the FCC has been a foe of commission 'over-reach'
12/09/2016
|
ConsumerAffairs

By James R. Hood
ConsumerAffairs' founder and former editor, Jim Hood formerly headed Associated ... Read Full Bio→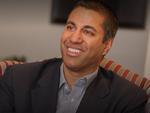 Net neutrality is one of those issues that might start a bar-room brawl in Washington, D.C., but it's not something that gets the blood boiling in most precincts of the country. Nevertheless, it and related measures handled by the Federal Communications Commission are pocketbook issues that aren't far behind the price of gas and mortgage rates for American families.
The Obama Administration's FCC has taken an activist stance on Internet matters, choosing to apply regulat...
More
Sort By