Broadband and Net Neutrality
CEOs of major tech companies asked to appear
07/25/2017
|
ConsumerAffairs

By Mark Huffman
Mark Huffman has been a consumer news reporter for ConsumerAffairs ... Read Full Bio→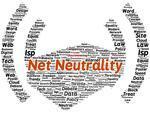 Under the Trump Administration, the Federal Communications Commission (FCC) has embraced a rollback of the previous administration's Net Neutrality policy, much to the chagrin of consumer advocates and many media companies.
Now, Congress has signaled its intention to get involved. Rep. Greg Walden (R-Ore.), chairman of the House Energy and Commerce Committee, has announced he will invite the CEOs of leading tech companies that are on opposite sides to appear at a Sept. 7...
More
Internet companies are hoping you did
07/13/2017
|
ConsumerAffairs

By Mark Huffman
Mark Huffman has been a consumer news reporter for ConsumerAffairs ... Read Full Bio→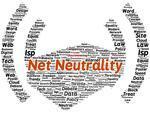 When you want to call attention to an issue, you normally assign a day to it.
Yesterday was Net Neutrality Day in America, when the tech world -- or most of it -- tried to mobilize public support against rolling back the previous administration's internet policy.
The problem with these issue days is there seems to be one every other week. Often the public's collective eyes glaze over.
But the message from big internet users like Netflix, Reddit, and GoDaddy was this: a fre...
More
Sort By