Broadband and Net Neutrality
Experts say the move will undo 'basic protections' put in place for consumers' best interest
11/16/2017
|
ConsumerAffairs

By Mark Huffman
Mark Huffman has been a consumer news reporter for ConsumerAffairs ... Read Full Bio→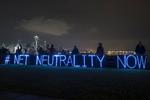 Published reports say the Federal Communications Commission (FCC) plans to roll back Net Neutrality rules that were put in place by the Obama Administration.
Reports by Reuters and Bloomberg cite unnamed sources as saying the FCC will take the action at its December meeting. FCC Chairman Ajit Pai has been an outspoken critic of Net Neutrality, even before he was appointed to his post by President Trump.
The Net Neutrality regulations, put in place in 2015, prohibit major i...
More
Weakening protections may change how you access and pay for the internet
11/01/2017
|
ConsumerAffairs

By David Chandler
David Chandler, Ph.D., writes for the ConsumerAffairs Research team ... Read Full Bio→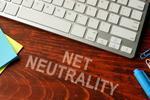 The future of net neutrality is as murky as the term's actual meaning for most internet users, but with potential changes on the horizon, it's a critical time for consumers (and voters) to gain a clear understanding of both.
"Net neutrality" is a simple term to talk about a complicated concept. In the broadest sense, net neutrality is an idea that all internet users have access to the same online content at the same speed.
Under net neutrality, your internet service provi...
More
Sort By