Broadband and Net Neutrality
State attorney general issues subpoenas to groups both for and against the rule
10/18/2018
|
ConsumerAffairs

By Mark Huffman
Mark Huffman has been a consumer news reporter for ConsumerAffairs ... Read Full Bio→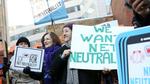 New York Attorney General Barbara Underwood is expanding her investigation into reports that many of the Federal Communications Commission (FCC) net neutrality comments – both for and against – were fake.
The investigation was begun by former New York Attorney General Eric Schneiderman, who charged last December that as many as 2 million comments sent to the FCC on the topic were not from individual consumers, but produced in mass by interest groups.
At the time, Schneide...
More
A report finds that 99.7 percent of unique comments supported the standard
10/16/2018
|
ConsumerAffairs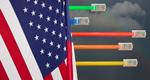 A new report from Stanford University has found that, after weeding out millions of fake comments, 99.7 percent of unique comments filed on the FCC's website ahead of the agency's vote against it in December 2017 were in favor of keeping net neutrality protections.
Some of the fake comments left amongst the 22 million public comments filed in total were made through "sophisticated campaigns that filed fake comments using the names of real people -- including journalists,...
More
Sort By