Broadband and Net Neutrality
Republicans in the Senate say it is a futile gesture
04/11/2019
|
ConsumerAffairs

By Mark Huffman
Mark Huffman has been a consumer news reporter for ConsumerAffairs ... Read Full Bio→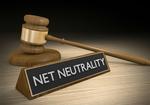 The House has approved a measure that restores net neutrality as the law of the land. But the chances of it becoming law are slim.
That's because while Democrats now control the House, Republicans are still in the majority in the Senate, and Senate Majority Leader Mitch McConnell says the measure is not likely to ever be brought up for a vote.
The House action was largely symbolic since many Democrats had campaigned on a promise to restore net neutrality, a policy codifie...
More
During a House hearing, Republicans called the bill 'extreme' and overly partisan
03/13/2019
|
ConsumerAffairs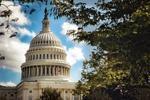 Republicans are pushing back against the Save the Internet Act, a bill announced last week by Democrats. The bill, which was introduced in both the House and Senate, would reinstate net neutrality regulations by codifying the Federal Communications Commission's (FCC) 2015 Open Internet Order into law.
In a hearing on Tuesday before a subcommittee of the House Energy and Commerce Committee House, Republicans called the bill "extreme," the Hill reported.
"Instead of engagin...
More
Sort By