Broadband and Net Neutrality
An analysis by a business outplacement firm says it would
08/17/2017
|
ConsumerAffairs

By Mark Huffman
Mark Huffman has been a consumer news reporter for ConsumerAffairs ... Read Full Bio→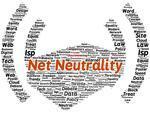 An analysis of internet rules by the outplacement firm Challenger, Gray & Christmas concludes that rolling back Net Neutrality rules would not just hurt consumers, but small businesses as well.
In 2015 the Federal Communications Commission (FCC) adopted a set of guidelines that bars Internet service providers like Verizon, AT&T;, and Comcast from speeding up, slowing down, or blocking any content, applications, or websites. In other words, all content must be treated equ...
More
CEOs of major tech companies asked to appear
07/25/2017
|
ConsumerAffairs

By Mark Huffman
Mark Huffman has been a consumer news reporter for ConsumerAffairs ... Read Full Bio→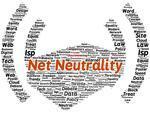 Under the Trump Administration, the Federal Communications Commission (FCC) has embraced a rollback of the previous administration's Net Neutrality policy, much to the chagrin of consumer advocates and many media companies.
Now, Congress has signaled its intention to get involved. Rep. Greg Walden (R-Ore.), chairman of the House Energy and Commerce Committee, has announced he will invite the CEOs of leading tech companies that are on opposite sides to appear at a Sept. 7...
More
Sort By