Broadband and Net Neutrality
Congress could overturn the FCC's decision
01/19/2018
|
ConsumerAffairs

By Mark Huffman
Mark Huffman has been a consumer news reporter for ConsumerAffairs ... Read Full Bio→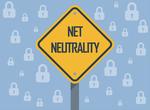 Democrats in the Senate say they are just one vote short of being able to overturn the Federal Communication Commission's (FCC) rollback of net neutrality last month.
The FCC voted to remove the Obama Administration's designation of the internet as a common carrier public utility. That 2015 finding required internet service providers (ISP) to treat all internet traffic the same, formally establishing the principle of net neutrality.
Since then, a number of organizations a...
More
Expert says challenge may be on firm legal ground
01/08/2018
|
ConsumerAffairs

By Mark Huffman
Mark Huffman has been a consumer news reporter for ConsumerAffairs ... Read Full Bio→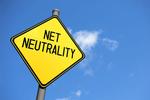 The Internet Association, whose members include some of the nation's largest technology companies, has announced its intention to join a lawsuit aimed at restoring net neutrality.
In December, the Federal Communications Commission (FCC) overturned a 2015 rule that established internet service providers (ISP) as common carriers, requiring them to treat all internet traffic equally.
Free Press and other consumer groups are preparing a lawsuit against the FCC in an effort to...
More
Sort By