Broadband and Net Neutrality
Lawmakers say the proposal is even stronger than the original version of net neutrality
03/15/2018
|
ConsumerAffairs

By Gary Guthrie
Gary Guthrie covers technology and travel for the ConsumerAffairs news ... Read Full Bio→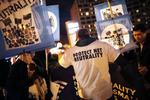 A prospective net neutrality bill in the California state legislature would ban payments for the type of data cap exemptions that carriers like AT&T; and Verizon have imposed on its internet customers.
The state's lawmakers are taking an aggressive stance for the sake of consumers and staring down the Trump administration's recent rollback of the free and open internet -- one that users have known since 2015 when the Federal Communications Commission (FCC) ruled in favor...
More
A California appeals court will hear the consolidated challenges brought by internet rights advocates
03/09/2018
|
ConsumerAffairs

By Gary Guthrie
Gary Guthrie covers technology and travel for the ConsumerAffairs news ... Read Full Bio→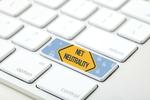 A federal judicial panel has decided to give the Federal Communications Commission's (FCC) repeal of net neutrality an appeals hearing.
The U.S. Judicial Panel on Multidistrict litigation said the U.S. Ninth Circuit Court (headquartered in San Francisco) was randomly chosen to hear the consolidated challenges. The FCC declined to comment on the decision.
In January, the FCC voted to remove the Obama administration's classification of the internet as a common carrier publi...
More
Sort By