Broadband and Net Neutrality
Sources say the Justice Department is looking into whether crimes were committed
12/10/2018
|
ConsumerAffairs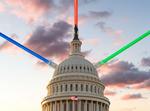 The Justice Department has launched an investigation into the fake comments that were submitted to the Federal Communications Commission (FCC) in the runup to the agency's controversial net neutrality vote.  
The Justice Department is looking into whether the fraudulent comments, which potentially number in the millions, constitute a crime based on the fact that millions of people's identities were posted on the FCC's website without their permission.
BuzzFeed News report...
More
In response to a lawsuit, the agency is defending its decision not to release data logs
12/05/2018
|
ConsumerAffairs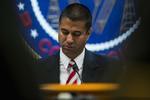 Federal Communications Commission (FCC) Chairman Ajit Pai said it's a "fact" that there was Russian interference in the public comments filed ahead of the net neutrality decision last year. Pai said a "half-million comments" were submitted from Russian email addresses.
Pai's claims, made via a memorandum this week, were issued in response to a lawsuit brought by the New York Times. A few weeks ago, the Times requested access to the IP addresses and server logs of those w...
More
Sort By