Broadband and Net Neutrality
Net neutrality's roller coaster ride isn't over, but it might be getting closer to giving low-income consumers better and less expensive internet service
02/21/2020
|
ConsumerAffairs

By Gary Guthrie
Gary Guthrie covers technology and travel for the ConsumerAffairs news ... Read Full Bio→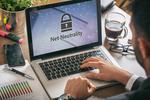 Net neutrality is back in the news again. On Wednesday, the Federal Communications Commission (FCC) came out victorious over efforts by Mozilla -- the company that makes the Firefox web browser -- to reverse the commission's repeal of net neutrality. 
This is just another detour for net neutrality. The FCC can't seem to find something it likes and stick with it. In the last couple of years alone, it's discussed scrapping it and rolling it back, and officials were even ge...
More
However, the agency was authorized to repeal net neutrality
10/01/2019
|
ConsumerAffairs

By Sarah D. Young
Sarah D. Young has been a columnist for a blog ... Read Full Bio→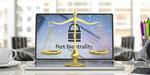 An appeals court has ruled that the Federal Communications Commission (FCC) can't legally ban states from implementing their own net neutrality laws. 
The federal appeals court handling Mozilla's 2018 case against the FCC over its gutting of net neutrality rules said the agency "lacked the legal authority to categorically abolish all fifty States' statutorily conferred authority to regulate intrastate communications." 
However, the court upheld the FCC's repeal of net neu...
More
Sort By