Consumer Complaints and Reviews

I leased an Audi Q5 and had an issue with my lease payment and attempted to contact Audi using "live chat" and was told they could not help with any accounting issues to call the phone number to customer service. When I called I was put in the holding system for about 20 minutes. Got an associate and while he was helping resolve the issue he cut me off. Called back and was put back in the hold system for another 20 mins. Got an associate who took care of one piece of the problem and told me she needed to transfer me to a different department which she did. And guess what, yes put back in the hold system for another 20 minutes. One of the most frustrating customer service experiences EVER!

I recently paid off my 2011 A4, financed entirely through Audi Financial Services. I needed the title to purchase a new A4 Prestige. I called Audi Finance to get the title. I was told that they had sent it to my home address after the last payment had been made. When I said I had never received it, the customer service rep said they would "look into" sending a lien release letter so I could go to the DMV and pay for a duplicate title... so I could buy another Audi.
I then asked for them to send me a duplicate title. After a long wait she said they could do that for $25 and it would take 4-6 weeks. Which is amazing since they never sent the title, I never missed a payment, and I was eager to go to the local Audi dealer to finance the purchase of a 2017 A4 Prestige. That's not going to happen. I loved my A4 but I'm not going to pay Audi Finance for the privilege of being treated like garbage. The BMW 330ix looks pretty nice...

I was thinking of the words to describe my experience with Audi and the best word that I could think of is "UNFORTUNATE". That is exactly how I feel unfortunate that I purchased an Audi. An Audi is a perfect example of the old adage all that is glitter is not gold. At first glance, the car is beautiful, sadly the most important component, the engine, is garbage and I cannot get the stain of the green from the stain of the fake gold off of my finger.
I purchased a 2013 Audi A4 in May 2016. I had owned a Mercedes for many years and my car was totaled due to a flooding in my area. During this period, my car was great which led me to the delusion that all German cars would bring me the same level of service. Sadly, I was mistaken, very mistaken. Within two months, my car needed a replacement of the air condition. A few months later, the car required a water pump replacement. Well, you may be thinking no big deal. Wait, it did not end there. Within 6 months of purchase, my beautiful Audi needed an entire engine. Of course, according to the dealership and the warranty company, that was all my fault because I had failed to maintain the car. And, although I provided documentation that I had indeed changed the oil, that did not matter because after purchasing the car with 38,000 miles and driving it an additional 12,000 miles the oil in the car was so dirty that it caused the timing to shift.
After contacting the manufacturer, the representative advised me that the car should be good for $10,000 miles. I advised her that I had it for only 6 months, her response, "Well the previous owner must not have changed the oil." So, my advice to all is DO NOT PURCHASE AN AUDI. Not only is it poorly manufactured, they will only blame you for its poor construction. And, you will be stuck paying for a car note and a brand new engine. Thanks to this car I am further in debt. I wish I would have stayed with Mercedes. I HATE AUDI!!!

We have had a 2015 Audi for the last 30000 miles. In this short time it seems that so many things are not meant to last. The tires need replaced, the windshield wipers are worn, and the brakes are squealing. We just found out that every time you replace brake pads you have to also replace the rotors - even if they aren't damaged because they supposedly wear out in the same time frame. The maintenance costs are incredibly high and the parts don't seem to last long. Overall we are disappointed in the quality of the vehicle. If you buy one, expect a couple grand a year in maintenance in the first couple of years. We are concerned about whether these costs will skyrocket with age of the vehicle. We would recommend not only looking at initial cost of any vehicle but just as important the expected maintenance costs to keep up a vehicle, so you can make sure you get the expected level of quality in what you buy. We will not choose Audi again in the future.

Safety is 5 star but electrical issues occur more often than I would like in Audi, thus a 4 star. To me safety from German engineering deserves a 5 star, however, electrical issues in the vehicle can be frustrating. Also, it is a lot more expensive to fix compared to Japanese or Korean made vehicles.
How do I know I can trust these reviews about Audi?
667,311 reviews on ConsumerAffairs are verified.
We require contact information to ensure our reviewers are real.
We use intelligent software that helps us maintain the integrity of reviews.
Our moderators read all reviews to verify quality and helpfulness.
For more information about reviews on ConsumerAffairs.com please visit our FAQ.

There are 2 words for them... They are horrible!! I have excellent credit, paid all bills either early or on time... Never late. When it was time to return the car that only had 14,000 miles after 36 months, the charges were insane. I have leased over 12 cars (BMW's, Mercedes, Jaguars) and never had such a hard time. I am done completely with Audi. They can take their cars and do whatever they would like.

I cannot find the words how unhappy we are with the customer service from Audi Financial services. It's mind boggling how a luxury automaker offers such a poor customer service experience from their financial services team. I was told that the only way to set-up auto pay for my lease was to call your 800 number for Audi financial services. After waiting on hold over 30 minutes I was cut off. I called back again and again with hold times so long it was extremely frustrating that it could take so long to get thru to a live person. Finally, after much wasted time, I reached an Audi financial services rep who sent me an Audi form which I completed. It included our correct checking account number and banking details so we could set-up a recurring automated monthly deduction from our checking account.
It took many attempts to contact Audi Financial Services again to confirm Auto pay was set up which was a timely process since there was not a e-mail or internal confirmation of the payment details. It's extremely difficult to get a live person on the phone and your hold time are so long. Finally got Audi to confirm all was set up. Again after much time got confirmation auto pay also set up.
I then received a past due statement, so again after so much time on hold, rep said I gave Audi incorrect checking account # so our monthly bill was not processed and we were past due on our account. Audi rep told me this was my mistake since I gave Audi incorrect checking account # even though I explained to Audi rep again that our Auto pay form went through with no issues on first payment. This went on and on, with no one from organization even thinking to check first to make sure that there was no mistake was on their end, before taking up much of my time to prove it.
Finally, Audi rep admitted that they made a mistake and must have keyed in an incorrect account # different than the number on the form I provided for auto pay. They told me they would process it with correct # and assured me this would not happen again. Unfortunately, last week I again received another past due statement after I was assured this would not occur again. After spending a lot of time again trying to get thru to a person at customer service number, a rep said someone would call me back. Again, no one did or ever has as they promised they would. Since I got our first Audi, each month I spend so much time on the phone trying to have Audi employees careless mistakes rectified and there is no other phone number or higher level person to contact. I am left with the Financial Services 800 number and long hold times each time I am forced to make a call.
Never have I ever experienced such horrible customer service with any company as Audi and been so unhappy with a product as I have been with Audi. It's shocking the lack of care with employees have for customer service, not to mention the on-going monthly headaches I have had due to Audi Financial Services incompetence.
We have bought many luxury cars over the years. All offer good customer service. Those companies do what they say they will do. Its easy getting ahold of customer service with their 800 number and there are no issues with auto payment set-up or execution. It takes a lifetime to build a reputation (as Audi should know and recognize historically) and only a few minutes to lose it. Each month I waste so much time trying to correct their incompetent mistakes which still has not got resolved. I also told Aud I would like to return both cars to them since can not get issues resolved, no one cares and no one ever calls back as they promise they would.

Purchased my car in 2012 with 45,000 miles on it. Immediately it started burning through a quart of oil every 5 weeks or so. I complained to the dealership. They said it was normal. I complained again. They said it was normal. I complained again. They said it was normal. I had to burrow myself so far up their arse for them to take a look at the car. They performed an oil consumption test which it failed. They said I had to replace the engine. Thankfully, I was 475 miles under the warranty expiration. From that point forward the car never worked properly. An ignition coil change, 3 issues regarding misfiring, repair work for several diagnostic codes. All in, on top of my $450 month payment & $6k deposit, I spent about an additional $10k repairing the car.
Additionally Audi USA covered another $10k worth of work. That's $20,000 worth of repair work over 4 years. A $1,000 bill every 10 weeks. At 130,000 miles I pulled into a parking lot, car was running fine (after a $1,300 repair bill the week before). I got out of the car and realized I forgot to grab something at another store. I immediately got back into the car and pushed the key in the ignition. It didn't start. Needed to have the car towed. The dealer tells me they have to rebuild the entire engine again.
Audi USA called and left a message yesterday (I've been without a car for 3 weeks now and had a loaner for all of 4 days) that the case has gone to the highest level and there is nothing they will do about it. They said if I have any questions I can call the case handlers direct number. Seems that direct number goes directly to a voicemail void that never gets checked because my phone calls have yet to be returned. Looking at the number of issues and similar complaints all over the web I am baffled that Audi refuses to take responsibility for their poor design and the numerous faults that continue to occur on this engine model.

I leased a 2015 Audi A6 at the end of August 2014. After the first 12 months the brakes started squeaking every so often and it went away the next few months and it would come back and forth. Now, in summer 2016 the brakes started squeaking even worse than before which was very embarrassing taking into consideration that you are paying for a new luxury car. My wife took it to Legend Audi Dealer in Amityville NY just to hear from them that it is normal and that we have to cope with the noise and they gave her a brochure to read. I am not satisfied how Audi is handling this issue as it appears that they can fix it by replacing the brake pads but they don't want to.
Also, I found several similar issues on the web dating back to around 2010 where other people were complaining about this. It is not fair that I keep paying for a car with such defect not being addressed by the manufacturer, it is embarrassing and a shame that Audi is not taking hands on to fix this issue. They are making their brand undesirable and because of this I won't buy another Audi again. Audi also has less than average customer service, you pay for luxury car but get poor customer service. I also want to point out that I own a Mercedes and that Mercedes is very diligent on addressing any issues with their cars and do provide outstanding customer service. I originally had plans on leasing Audi cars, but not anymore as I am completely disappointed for not taking care of the squeaky brakes on my 2015 Audi A6 which I diligently pay every month.

Audi A4 A 4.2 TDI Registration No. ** Dated 04/07/2012. Within 9 to 10 months of delivery started experiencing following problems: 1. From exhaust pipe emission of heavy smoking and some sparks. This problem was attended by Audi workshop at CST Kalina. While submitting car for above repairs also verbally report slight vibration & rubbing noises while driving. However, later part of the report was not record as the test drive inside workshop failed to reveal any problem with steering. Car was handed after dealing with exhausted Pipe smoke emission.
2. Eventually after some time while taking out car from our Garage the car's steering system completely ceased and started giving indication that car steering system has failed. The car was collected by Workshop for repairs. However, we were dis-satisfied with to see such high end car having such major problems within 10 months of service. After much deliberation we were given a brand Audi A4 car without any charges. This gesture of Audi is much appreciated.
3. New Audi A4 14th June, 2013 Registration No. **. Now we have started facing following problem again.A. Vibration of steering & rubbing sound while driving this was report to the CST Kalina workshop representative but the test drive inside workshop did not reveal any defect with steering. However, on my insistence to verify if the vibration was not coming or not drive the car 30-40 kms as same was not happening continuously. Repair representative agreed to my suggestion and car was left in the workshop. Later it was reported to me that they did find for short while steering vibrating & rubbing noises while driving for longer time.
Workshop representative informed me the shaft is defective and same has to be changed. I was informed it will take one week to get spare shaft. Eventually it took three weeks to get the shaft and replace same. During this time no car was given to me to help me out to my day to day work. Whereas while purchasing Audi car we promised while the car is taken for service we will be provided service, we will given a car free of any charges.
Now there is no vibration or rubbing noises. But the point remains why such high end car should have such problem with my 2nd car as well. This raises question is there "Deficiency in Quality Control" or some inherent manufacturing defect. As I have Extend Warranty the renewal of shaft was done under warranty but the point remain why I am experiencing such serious problem once again. Warranty will get over by June, 2017. What happens next if after warranty steering fails once again?
By this mail I put on notice Audi India and I would to reserve the right for car to be repaired free of any charges if above mentioned major failure of steering happen sometime in future. I feel quality control is very poor as following problems will indicate: A. Cars locks failing (not operating) and for overhauling I was charged although no parts were changed. Why when the car is still under warranty? Locks failed to operate again within a week after overhauling.B. Car door mirror switch breaking and charged in spite of car under warranty.
My last Car was Toyota Corolla which was with me for over seven years and never faced any of above mentioned problem whereas Audi with such good reputation giving so much problem. I doubt their "Quality Control" slackness and very poor manufacturing control. With this I am putting Audi India on notice for serious steering defect existing in their A4 Model.

Took my car at the appointed time (11 am) in for a full service (309) it was running perfectly well no faults whatsoever. They said the service would take about 1-2 hrs. I contacted Audi at 3 pm to say I was calling to collect my vehicle. They said "the lady that dealt with you is just on the phone, I'll ask her to ring you back". I waited 20 mins, rang again, told them how long I'd been waiting and want to speak to a manager. Again they said "I'll get the manager to ring you straight back". 45 mins later and fuming I rang again. This time they said "your car is just being washed now it will be about 15 mins".
Now my car has a fault, it's jerking and jumping as if it is being starved of fuel. I have just looked at the air filter and it's. The one I put in 18 months ago, in my service book it's (air filter) been ticked as replaced and crossed out and ticked as not replaced. So no new air filter, not even cleaned, fluids NOT topped up they said that's extra. So almost six hours for a service. I don't think a Boeing 747 would take that long. Bad service, certainly the longest, lied to several times. Get your service book stamped by any reputable garage. Audi is NOT all it's cracked up to be very, very expensive and work NOT carried out.

I would like to bring your attention this issue, hopefully I can gain support to have this issue resolved. Hopefully someone that actually cares about the Audi brand and their promise of excellent after sales services contacts me. My details are on the Audi system. I bought the car brand new from Audi in November 2011. On the 3rd day I had a serious clutch shudder and was informed Audi where I have always taken my car, that it was due to my driving style. I took the car in 40 times to the dealership (as per my tracker records 0) in total to have the clutch issue address, gearbox issue and oil consumption issue, and kept getting told there was no issue.
Eventually after almost having numerous accidents due to the inability to put off from robots and standing starts, I went to Audi and offered to pay to have them remove my gearbox and clutch to find the issue at my own expense and only then did they drop the gearbox and clutch, only then did they pick-up. I quote that my clutch was worn. This statement does not make sense as I have been experiencing this since day 3 after receiving my brand new car and I believe the statement made that it was my drive style was a lie. This process took almost 4 years. They informed me that my model does not actually have any sensors to pick up this issue, it is a manual. So I don't know how they could tell me that no issue was found.
At 8000 km they change a major gear part in my gearbox and I was not informed of this nor was I allow to request a fix, replacement or repair. Most recently, my cars ecu unit on the steering wheel was showing errors on my dashboard. Audi Burma stated that they could find no evidence of this, even after a I showed them a video of the issue. Nor did they inform me to be careful as this affects my abs, which put my life in danger. On the evening that I collected my car from Audi which they had for a week, I notice a loud knocking noise on my front suspension. I took the car to Audi as no longer trusted that Audi branch they found my steering arms were damaged, required replacement. I was informed by that they were so warm I could have had a serious accident had I continued to drive. So this car was release by the dealership and no any quality check done is beyond me so this is the third time Audi has put my life as risk.
I have proof that my car was at the dealership 40 times in four years yet there are only 8 job cards created, no explain has been offered for this nor after at least 30 requests to have the original job cards, nothing has been forth coming. During this period I had informed the dealership of excessive high oil usage starting in early 2014. They ran test (so they told me) but refused to show me the results and said there was no issue. I took my car to a different dealership, they ran the same tests and found that indeed my car was using an excess amount of oil and recommend that my engine be rebuilt as per Audi technical papers. This test was done 4 weeks prior to my maintenance plan running out. Now the dealership refuses to rebuild my car and has delayed the whole process till after my maintenance has expired. When I query this, they say "Sorry your car is out of maintenance plan" and I must pay for the repair.
Audi customer care in south Africa has been informed of all these issue and have all the recordings of the conversations, yet they will not do anything to assist me. I was promised a meeting with the regional after sales manager. He contacted the branch and then refused to meet with me. So clearly if a customer complains they simply ban you from the premises and then hope you will go away. I have this in an office letter from Audi customer services. I have never in my life ever heard of this happening to anyone. Currently I still have a broken gearbox which was first reported to Audi in 2013 and excessive oil usage problems. Therefore, I ask that someone with authority get involved as the customer service department refuses to supply me with management contact details and messages left for customer service manager go unreturned.

Car failed the oil consumption test in April 2016 full rebuild of engine followed. Never ran right since. Have been back 4 times with cylinder 3 misfire code. Dealer changed Coils, injectors. New spark plugs. Now I'm told it is carbon build up on the intake valves, and it needs to come apart again to clean the valves. They had it apart 3 times and no mention of carbon. Carbon build up is called "contamination" so the extended warranty policy I purchased from them (Fidelity) does not cover this. Fuel injector cleaner, like Sea Foam will prevent this if used periodically. This is not mentioned in any Maintenance schedule. Lost all faith in the Audi mechanics I had my local mechanic de-carbon the valves with NO results 78,000 miles on the car and I am at a loss. Lemon laws don't cover it. Next step is NY AG and small claims.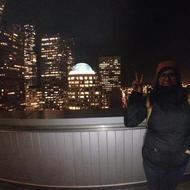 I took my car in to Audi for service because it was overheating so Audi changed my water pump and never told me there was a recall on it. I drove off their lot 3 different time but the last time I drove off my car turned off at the fork of the 118 and the 5 Frwy and cars were trying not to hit me from behind and when I called Audi scared out of my mind, they acted like no big thing. The next call about my car was that I need a new engine. I gave them a running car and they're giving me a car that doesn't run.

Car has 20k miles. It has had key fob unrecognized, have to walk away, come back, it works. I've had engine shut off on highway due to overheating (thank God I was next to the shoulder lane). My check brake light indicator comes, lights up on the dash, brake lights however work fine. Dealer so far has added antifreeze (it wasn't low to begin with - just above min) can't find problem with light, would have to tear car down. Then I was rear ended at stop light, 8k in repair done by Audi, car now vibrates. Took it to sunny side Audi bodyshop, they sent me to Sunnyside Audi dealer in middleburg OH, (place of purchase/service) and they try to sell me tires and balance after saying nothing wrong with car alignment. Can't guarantee me that it will fix the problem. I did NOT have a vibration problem before being rear ended.
I called Audi America, they sent me back to dealer to "try to work something out". My tires have PLENTY of tread left as I used winter tires for at least 8k miles of the 20k. Just a horrible experience with the car, with the service, with the repair work of Audi manufacturing, sunny side Audi service, sunny side Audi collision center. I've owned Honda, Toyota, Ford and Acura, not had any problems. Acura replaced a 600.00 part under warranty. It failed 2 years later after extended warranty expired and they fixed it again, free of charge under good faith. Audi should learn from this. I'm going back to Acura. I'm not unreasonable. I offered to pay for tires if indeed it takes care of problem. If it doesn't they should. As I said it 100% did not shake/vibrate before accident. The other electrical issues I just deal with until lease end.

My Audi ownership experience was pretty frustrating and ultimately a big disappointment. I bought a 2012 A6 from the Audi Exchange in Highland Park, IL. The vehicle supposedly had undergone a "thorough 300+ point dealer inspection process"; one so exhaustive that "no other manufacturer can lay claim to a more thorough Certified pre-owned inspection process." Wow, sounded impressive.
So, imagine my surprise when, not long after I purchased my car, I learned that it had been in a serious accident and the repairs had not done to spec. I contacted the Audi Exchange about it. At first they denied any knowledge of the accident. But when I brought the car in to be examined, they did admit to knowing about the damage. However, they just hemmed and hawed and said they didn't think the work looked *too* bad. Bottomline: they said 'you bought a used car' and that was it.
I contacted Audi of America figuring they would intervene. But, to my surprise, all they did was send me a canned 'thanks for sharing your concerns' response and I never heard from them again. So much for the "pledge to do everything we can to keep the dream alive by offering you an ownership experience that rivals even those of the most exclusive clubs in the world." I keep getting marketing mail from Audi encouraging me to come by and check out new models. Uh, no thanks. I would rather walk than buy another Audi.

I would like to know how to lodge a formal complaint about my Audi S3 and the dissatisfaction I have received from Audi roadside assistance and Audi Service Centre in Parramatta. When I first walked into the Audi Parramatta dealership when purchasing my S3, the level of service and communication was outstanding! I was so pleased with how I was informed every step of the way and the progress on when my car was being built. It all went downhill from there as soon as I left the dealership.
About 8 months of owning the car the centre console panel started to flack up and peel exposing the aluminium underlay of the part of the car. Shortly after that my car overheated and the warning light came on for me to turn off my engine and put coolant in the car. I was stranded with my 1 year old and my 3 year old. I called the Audi roadside assistance and was told that someone would be there within an hour. 4 hours later no one turned up so I was forced to drive the car myself with my 3 year old and 1 year to the Parramatta service centre for them to add coolant to the car.
Then I was emailed a survey about the roadside and because I gave them a 0 mark they called me the next day asking why I had marked them so low. I explained that I was left stranded for hours on end with my 2 kids under the age of 3 and had to drive my overheated car to the service centre myself. I was told by the person on the phone that the job was not logged and that is why no one came or called.
Then when I booked in my car for the service I was told I had to wait close to 2 weeks for the new part to arrive. I waited weeks and no one from the Parramatta service centre got in touch with me so I had to call them to follow up with them to confirm my appointment and confirm the part had arrived. I dropped it off and had arranged a loan car. I inquired about the terms and conditions of the loan car agreement. I was told by MASON that I would have to pay $2500 excess regardless if I got into an accident and it was not my fault. So I couldn't even utilise the loan car which is why I asked for the loan car so I could use it for work. I missed an entire days work because of this information that was wrong! I was mislead and deceived into signing this legally binding agreement.
Then to top it off after missing an entire day of work to have a part in my car changed, I was called at 3:30 PM to tell me the part had been damaged, mind you the car was dropped off at 8:00 AM that morning. There is no way it was damaged when leaving the factory in Germany, clearly it was damaged when the staff opened it. I know this because the Assistant Manager Chris told me that the part comes wrapped in bubble wrap and layers of other material to protect and it gets delivered in a box. I was then told I have to wait another week and a half for another part to come in.
2 weeks later I am yet to hear anything from Audi Parramatta service centre. The website clearly states that first class service to Audi consumers when clearly that is not the case. What is the point of having an Audi if the staff cannot even communicate with its consumers, when they can't even advise its consumers of correct information on an agreement, when my car over heats and parts are damaged and when roadside leaves its consumers stranded? It is a joke that I have spent all this money on this car and to be so dissatisfied. No one at the service centre offered any sort of compensation or help with anything. Not even a sorry.
Today after waiting 2 weeks for the new part to arrive I dropped my car off again to Audi Service Centre to have the part changed. I wasn't even called to pick it up even though I left my mobile number with Jeffery, instead my husband was called and when I got to Audi to pick my car up I had to wait 20 minutes as Jeffery was too busy to see me. He told me that he had delayed his lunch and that he had been waiting for me, what kind of employee at a service centre even says that to its customer?
On top of that my car not only got damaged whilst they changed the part, the part they fitted doesn't even fit correctly and the installer has now damaged two parts of the console of my car. The worst experience Audi has delivered, worst service and lack of due diligence is unbelievable. I now have to wait even longer to have new parts brought in and I am told Chris or Jeffery will be in touch but it will be a while. The worst Service Centre ever!!!

Audi 2007 Cabriolet-Takata air bag recalls - Advised of Takata air bag recall by CARFAX (not Audi) on 3/10/2016. I immediately called and emailed dealership who advised they were not aware of recall arrangements but would get back to me when parts might be available. I subsequently did received notice of driver side airbag recall from Audi on 4/5/2016 with the letter indicating no replacement parts were available and I would be advised when they would be. I now have received another notice for the passenger side airbag with same note that no parts are available and I will be advised when that would occur. After 5 months, does anyone think (from a product manufacturing standpoint) that this is acceptable? Note to Audi USA--lack of definitive communication and action will always drive away your customers!

I purchased my 2012 Audi TT used with approximately 7,000 miles on it. I drive the car regularly without any issue and am currently at 38,000 miles. One day the car stopped operating properly and was towed to the Sewickley Audi Dealership, a certified Audi Dealership. After various diagnosis, the service department contacted me to inform me that the car will need an entirely new engine! I was shocked. Although the car was a 2012, the mileage was relatively low for needing an entire new engine. A car should not age because an owner did not drive it year round (which is likely what the original owner did).
Audi USA and the dealership offered to covered 75% of the cost of the new engine and the repair because the warranty had expired 1.5 months ago. I was very disappointed in this. I still cannot believe that a car with 38,000 miles could possibly need a new engine. With no other option, I paid for 25% of the repair at $2,500. I will never buy another Audi.

Since my last review about my Audi Q5- I wrote to Audi Canada. A very positive result- they are going to refund money spent on fixing my sunshade. I wanted to give credit where credit is due! Thanks, Audi Canada.
Original Review
My sunscreen on my Audi 2014 Q5 has broken for the third time in 2.5 years. Because I am just past warranty, all Audi Edmonton Southgate, and Audi Canada will say is it is past warranty. After much discussion, Audi's goodwill policy will pay for labor but I must pay for parts. They will not recognize it broke 3 times and don't recognize this as an issue or that the mechanic maybe did not fix it right in the first place. I have the following reply from Audi Customer Care, "The sun shade breaks because of the dust and its panoramic size!!" Is this a valid excuse? Can you imagine the rest of my car and potential to break because of dust? I have asked about a recall issue, but no one is willing to address the issue of a defective substandard product.

Paid £28,000 for an Audi A4 that was used as the launch vehicle on the viewing nights when the car was shown to the public, so, 3 months old stuffed with techie gear yet the dab radio does not pick up a signal unless it is in the service bay??!!! My last A4, the previous model, and not quite 3 years old was fine, my brother's A3, his wife's A3, his son's A5 all bought from the same dealer at Silverlink in Newcastle upon Tyne and my daughter's seat all have no problem but my £28,000 now 6 month old Audi A4 can only access analogue radio??
The garage was supposed to call me back tonight just after 6:00 but guess what, the lad who answered didn't seem capable of taking my phone number down after twice telling him what it was. What is the point of paying premium prices for a so called premium car when all you get is back street garage services? Can't see my family buying from these again. (Five cars in all.) Think I'll have to contact some in Ingolstadt.

I have leased Audi's Flagship Sedan A8 in June 2013. The array of different problems ranging from complete replacement of steering system to the faulty MMI screen unit appeared shortly after. Though I was not enthused by these shortcomings, I liked the driving dynamics of the vehicle and enjoyed beautiful warm interior design. The pinnacle of this technological marvel came around 12000 miles. I have noticed a humming noise coming from the tires.
I took the car to the local Audi dealership. Upon inspection of the vehicle, the service manager informed me of the following: "Audi created the unique size of the tire (265/40/R20) and there are only Pirelli tires available in this size in all-season configuration. All these tires are making humming noise, even a new ones. Therefore he cannot help me." He also stated that many of his customers complain about this problem and he personally dislike Pirelli products. I was left with no choice, but to continue driving and listening to this "humming symphony."
By 20000 miles the noise became so loud, that it was hard to listen to the radio or talk on the phone without raising my voice. I placed a phone call to Pirelli headquarters who promptly refused to replace their product under the warranty. Taking into consideration that I've been a loyal Audi customer for 14 years, I decided to write a letter to the executive committee of Audi of North America. I have informed them that they installed a low quality product on their Flagship Sedan and they created the size of the tire which is not available from any other tire manufacturer but Pirelli.
Therefore they are equally responsible for this error in judgement. I have received a reply from so called "Regional Expert" shortly after. The letter was written in a monotonous standard script, which is most likely mailed to all their "valued" customers. The bottom line of the letter stated that I am a valued member of the Audi family, but I can take my problem somewhere else. Any other correspondence I wrote to Audi of North America in this regard and their main office in Germany was left unanswered. So, I went ahead and replaced noisy Pirelli tires with the same noisy Pirelli tires for the cost of $1300.00 and continue driving and listening to this humming noise, but to a lesser degree, while counting the days until I return this leased vehicle and forget about this nightmare.
I want you all to know, if you decide to acquire one of their vehicles and you come up with a problem, which cannot be resolved on the dealership level, do not expect any help from the company no matter how many years you had been a valued member of Audi Family and no matter how much money you had previously spent on their products.

The brakes on my Audi S5 failed completely at the weekend, with 3 children in my car travelling at 70 mph... and luck more than anything that I didn't have a major crash. No warning light, nothing to suggest there was a problem - one moment I had full braking capability, the next nothing. Went to Audi Uk, and because I can't prove 'beyond doubt' that it is a car fault... they aren't interested. I have bought 3 Audi's new in the last 10 years - £150k spent to date and won't ever buy another one. Awful customer service! It could happen to you.

Bought my 2015 Audi A3 last year. 15 months and has broken down 4x. Twice the engine starting smoking and smelled like fire. I can't get them to care that I feel like my car is unsafe. Miserable experience. Wish I never tried Audi and stayed with Lexus.

I've purchased a brand new 2013 Audi S5 Cabriolet and took delivery from dealership in middle of 2012 with 4 years/50k warranty. 22 months into the ownership (at 9,500 driven miles) car started to pull to the side and required a wheel alignment at a cost of over $550. I was told that although the mileage was low, this wheel alignment is considered normal wear and tear. Although I strongly disagreed, I ended-up paying for it. Last week while driving, my front left tire completely deflated. After removing the tire in order to replace it with a spare I noticed that the inner part of rubber is showing steal metal belts. Next day I took the car to dealership and was told that:
a) Car needs another wheel alignment (it currently has 19,300 miles on it). b) All 4 tires are under 3/32 (as measured by Audi Service Consultant) and need replacement even though they are rated for 50k. Since the car is still under warranty and since this is very odd that another alignments is needed and that I also now need to replace 50k rated tires on a car with 19,300 miles on it I called Audi Corporate office and opened a Case # ** with request for FULL reimbursement of expenses.
Unfortunately Audi decided to decline my request, citing wear and tear. I'm beyond of being disappointed and strongly disagree that this is normal wear and tear. After consulting with my legal counselor who has advised me that I have over 90% chance of successfully getting Audi to reimburse me for wheel alignment and tires and therefore, in addition to filing this complaint with bbb.org I will also be taking Audi to Small Claims court and will publish verdict with details of the case on as many blog sites as I can find. After all I'm certain that I'm not the only customer with similar problem and will make other consumers aware of possible issues/pitfalls they may be facing if they buy an Audi! Lack of responsibility by Audi after selling a luxury and expensive automobile in unacceptable and will not go unchallenged.

I have an '09 Audi S5 (115K miles) and am absolutely pissed at my owning experience. I, like all other defective FSI engines built during this time, have been experiencing major issues ALL related to carbon build-up. The car has been in the shop 5 times in the last two years because of carbon buildup related issues and has cost me thousands of dollars. Audi refuses to give me a good answer on why my car does not fall under the extended emissions warranty (that they have issued for other VINs with the same problem) and cover all costs related to carbon cleaning for up to 10 years/120K.
Audi has no interest in keeping their most core customer base of S owners happy and does not care about keeping their loyalty. The bifurcation of the dealerships, Audi America, and Audi AG has made this even more of a headache. The dealership says they can't do anything until Audi tells them they can, even though they state it is the same problem in my car that is inherent in the cars they have issued an extended warranty. Audi Direct can't tell me anything technical on why my car does not fall under the extended warranty umbrella other than looking at a list of VINs and saying they can't do anything. NO ONE can give me a good explanation.
It seems Audi has no interest in actually doing what is RIGHT, no matter the evidence presented to them and owners have no recourse. It's obvious Audi does not give a damn about their customer base once a car is sold. Sadly it seems most class action lawsuits with these problems also exclude S5's. This is mainly because there just weren't enough sold for them to care to issue warranties or adjustments while there were many more A's & Q's sold with the same problem that they HAD to do something about or risk legal action from a large group of owners. I just want an engineer to tell me how my engine issues are different than the other FSI engines with the same problems. HOW?! What will it take for Audi to DO WHAT IS RIGHT and make us S5 owners whole? ?

From day one of my purchase I had issues with my A8. Now 4 years later have had heating fail 2x's, suspension fail, windshield leak, electric fail numerous time, bolts come loose in both doors, breaks squeak and be told that is normal. My Audi has had maintenance to it (outside of normal service) every 2 months. Called Audi American to explain my issues. They were able to pull the 16 work orders so they saw my issues were valid. After weeks of dealing with them, I was told that I should go back to where I purchased to see if there are any incentives that could be used to get me into a new car. That is Audi loyalty. Buy a car that is a straight lemon and they will allow you to buy a new car with "incentives" at the dealership. I will never buy another and highly recommend people to avoid.

My daughter's 5 year old Q5 with complete and proper maintenance and just 63,000 miles had the engine blow. The dealership in Minneapolis says "don't bother to fix it." Does anyone know if these engines have had a long history of problems? Seems highly irregular that a well cared for car blows up at 63,000 miles.

I bought a brand new Audi Q3 2015 last year. Audi was my dream car before, but after buying this car I am feeling guilty of buying this car. I had a service @ one of the dealership last year. They had done wheel alignment and rebalance last year. The service was bad and when I gave the car for routine maintenance at different dealership they wanted me to pay again for rebalancing and wheel alignment. I have contacted Audi to complaint on the bad service. They took a complaint but never called me back with resolution. One of the customer care representative told me that I have to reach out directly to dealer and they won't help me in this issue. I don't understand why I need to buy a luxurious car who don't even take care of their customer concerns properly. I will never buy this car and planning to sell this car in near future. Bottom line - it's not my dream car anymore.

Audi A4 2.0T - 69k miles and I'm in the hole almost $8k!! Bought the car certified pre-owned with 32k miles. Keeping up with all recommended maintenance and caring for the car inside and out, this vehicle has been nothing but a lemon. It's been on a tow truck 4 times in 3 years. In the shop 6 times outside of regular maintenance. Cylinders replaced. Pistons replaced. A/c gone twice! I can go on... I dreamed of having this car, and now I can't get it sold quick enough. Going all American! Shame on Audi for poor design putting Turbo on a 4 cylinder car and straining the ** out of the engine causing parts to weaken faster for replacement. Overpriced car doesn't even hold value. Never again! That just explains why there is so much inventory of Audis for sale everywhere. People can't get rid of them quick enough.
Company Name:

Audi

Website:

https://www.audiusa.com/