Consumer Complaints and Reviews

We had a horrible experience with the Q7 TDI Diesel Buyback program (2012 Audi). The process was long, hard to figure out and not very customer service friendly. I felt I was treated like I did something wrong. All I did was buy a Turbo Diesel Audi. My family of 4 were left without a car for 3 days, before we had our buyback money to buy a new car as we only have 1 for all of us. Everyone was rude to deal with. When you spend this amount of money on a car you expect a certain level of customer service, we did not get treated well. I would not recommend Audi to anyone I know. And I will not buy another Audi.

I bought my 2016 Audi Q5 in air day weekend of 2016 and I've had 3 separate issues and now 3 recalls in the car within a matter of 9 months. 30 days in my sunroof started to rattle so bad it sounded like the glass was going to fall out. Take it to have it fixed and issues with getting a courtesy vehicle. I got a small A3 which is not comparable to a Q5... Just pointing out the obvious! Also they weren't very thrilled about giving me a car even though that was used a sales tactic because that was one of the things I liked about their service and having a luxury SUV! They had to take out the sunroof and put something around the whole thing so it doesn't rattle. Issue was fixed and hasn't come back.
Came back in probably 2 months after that when other random rattle sounds started to pop up. One in the back trunk area and one by the dash. Again did not want to give me a courtesy vehicle and again I had to insist. I'm a mother of a small child, that time is precious to me and I'm not sitting in a dealership with a small kid, no thanks! Trunk issues resolved, front they couldn't figure out and I hear from time to time. Now the final one is my window makes a high pitch screeching sound when I roll it down. Seems to happen in hotter weather. This is getting looked at this week and the 2 out of 3 recalls!
This car has been plagued with problems and not the safe luxury SUV I spent $50,000 on to keep me and my daughter safe! I'm so disappointed and disgusted with Audi and how I've been treated. This is not the service or car I expected from them at all!! I called Audi America today and was told they couldn't buy my car back because it had recalls! Really? Why do you think I want to see it back to you, Audi??? I'm not safe in this malfunctioning car you sold me!!! And now you don't want it back? SHOCKER! As for the dealership, they can care less and are so rude it blows my mind! Huge mistake buying an Audi! Should've stuck with Infiniti!

Audi has horrible customer service reps that lie through their teeth. I was told I wouldn't be covered on a manufacturing defect because I didn't have a long enough loyalty history (That just means I haven't given them enough money yet). When I asked how much money I've spent with them so far, they had no idea and had to call me back after talking to my dealer. How can you rate my loyalty and not know how much I've spent as your customer? The part I wanted them to fix was in the turbo, it costs $40.00 but the job runs $2,500 so I was looking for a discount on the incredible service charge. They didn't think it was worth it. I'll never buy another Audi again.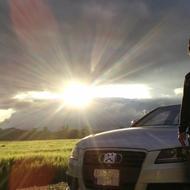 My year 2010 Audi A4 2.0 TFSI Quattro has started to burn excessive oil due to a design/manufacturing fault. Local dealer in Turkey, Audi Turkey (Dogus Otomotiv) is not responsive with my issue since it is a design problem so should take the manufacturer's responsibility. Finally I had to have my car's engine rebuilt by paying 4500 USD to one of the official service point in Ankara, Turkey, last week.
Now I am so disappointed about my Audi car and the local dealer of it (and also Audi AG, Germany). Therefore I have started a protesting campaign to make them hear my and thousands of desperate Turkish customer's voices. Please send your supports and help me with this campaign to succeed and maybe to change this frustrating situation, causing a huge dissatisfaction and disappointment about the brand AUDI in Turkey.
P.S.: You can investigate and check the general look, image/reputation of Audi Turkey/Dogus Otomotiv which is also the local dealer of Volkswagen cars in Turkey especially about their customer satisfaction levels that I believe you also recognize it is very low level. Thanks for your supports and helps. Those may help solving our customer satisfaction problems with our local dealer!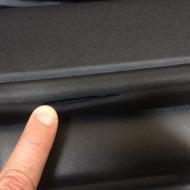 Beware if you are an Audi owner. I love their cars but their customer service sucks! I have had the same part on my vehicle replaced every year for 6 years. No one could find out the problem so I assumed they would just keep doing this. Wrong! If you have ANY repair service done, even at the dealership, make sure you call up Audi Customer Service and get a Case ID number. The repair on your vehicle, even through a dealership, is NOT accessible to anyone else. In other words, unless you call up Audi every time you have an issue they will not accept that it even occurred. Receipts don't help.
My dealership was repairing the part out of what they call "goodwill". What is that? I thought they were repairing it because of a design or part flaw on their part. It should be expected to be replaced. I shouldn't have to be grateful they fixed my car! This last time the repair lasted a year and a half so the warranty on the vehicle and that part is over. It's only $1100 to fix a door seal! Maybe because they should last the life of the vehicle.
How do I know I can trust these reviews about Audi?
829,326 reviews on ConsumerAffairs are verified.
We require contact information to ensure our reviewers are real.
We use intelligent software that helps us maintain the integrity of reviews.
Our moderators read all reviews to verify quality and helpfulness.
For more information about reviews on ConsumerAffairs.com please visit our FAQ.

Audi A5 2012 convertible with only 28000 miles, the top do not close completely and at the dealer charge me $160.00 to diagnostic the problem (another shops charge with the same computer $70.00) and call me if I accept $1,277.00 to fix it. Contact the factory and a technician in Germany told me that are a couple of sensors that very rare cause this problem, parts very cheap and easy to replace. (Plastic materials I think). Is anyone at this chat that can help me about this? Who is right?

We have three top line Audi cars at home. All look and drive nicely. We will never buy another Audi ever. Their service is absolutely terrible, attitude towards their customers is arrogant, and they hide their mfg defects. They treat you baaad. Save yourself nerves, do not buy their cars.

I'm leasing an A4 and paid for a portion of the 36 month lease up front. In April 2017, I asked for a letter stating the current balance of the lease payments. I was sent a letter stating that I owe about $3400. I made a payment of $2400 and common sense dictates that the remaining balance would be $1000. But when I followed up in May 2017 (one month later), Audi said the remaining balance was actually $1300 after the $2400 posted.
They raised the balance by $300 and nobody can explain why. Every time I call to inquire, I'm placed on long holds and then hung up on. A supervisor finally reached out to me and said that he has no idea why there is this discrepancy but I owe $1300. No explanation or attempt to come to a solution. After I pushed, he hung up the phone as well.
Obviously they've made a mistake somewhere but nobody wants to figure it out. Now I don't know how much I owe and if the balance will continue rising with each payment instead of dropping. WORST CUSTOMER SERVICE EVER. Stick to BMW. Audi tries to be upscale but can't compete because their reps are incompetent.

I have a good experience with Audi. I had 2 Audi and they never broke. The only problem is the oil consumption, I think they should start figure out this problem because is not fair that you purchase a vehicle in 40k or 50k and have this kind issues.

Got my 2017 Q7 in February of 2016 from Audi South Austin and took my car for issues to North Austin Audi. This was in December of 2016 and since then nothing has been done to the car to remedy the issues. Driver side seat squeaks, when reversing I hear a loud sound (which I am told from the dealership is it's normal with Audi - really!! It sound like old truck.) and ash tray on the passenger doors don't close.
Every time I call it's hard to get an appointment which always is a minimum of 3 weeks out to 3 months. Even if I am lucky to take my car in nothing gets done except the excuses. They don't provide statuses. I have to call them to find out whether I am getting my car. I owned Acura before and I regret making this choice. I am very close to giving up this car as I am dreading the fact that it breaks down I have to deal with service nightmare. Audi sends me emails as follow up every 10 days which is not helping at all rather than stalling the inevitable.

There was a recall on oil consumption on my 2011 Audi Q5. I took it to the dealership to have them check and repair, as soon as I got the information. I did this every time the oil light went on. They put in oil, reported back that all was well. Then, at time before this last one, ran a test, said to come back in 1,000 miles. This last time, the oil light went on and I went to service. They ran tests, now Audi says that I need a complete piston job at 77,804 miles. This is a modern car, how is it I should need a engine rebuilt at these miles. If there were really problems with this model, it should be Audi that fixes the car. Why would anyone want to buy an Audi with this kind of engine and the inability to fix their cars.

The navigation system will not find towns, airports nor streets. Once the car has been to a location, it can then navigate back (some sort of memory). I live on Long Island, New York, the Audi navigation could not find Laguardia Airport. Popular department stores are non-existent in navigation. Towns such as Woodbury and Baldwin also don't exist. I've been back to dealership 3 times (they give a nonsense tutorial). They also state that most people use their phones instead.

I really liked this car until something bad happened. One of the nice features of the Q7, or most any other high end SUV is the ground radar which helps you park and warns you of objects in the road. This is especially important in a large SUV where you have limited visibility. But this feature did not work on my new 2017 Audi Q7. While parking, I ran over an object that sliced open the oil pan. It looked like someone had taken a knife to a cheap aluminum beer can. I thought how could an SUV have such a cheaply made oil pan? I know one doesn't take a Q7 off-roading every day, but you'd think you could do it every once in a while, no?
Then more bad news when the Audi shop told me that I had to also replace the oil pump. I was stunned by this as the oil pump is up high and wasn't touched at all in this incident. I have asked and still do not have an adequate response from anyone at Audi. Does one have to replace the oil pump anytime the pan is removed?
Next problem was that as I had no idea the oil pan was sliced open, I drove less than a mile back home without any oil in the engine. At first there was the typical light on the dashboard indicating that I should replace the oil. I thought that was strange with a new car but I was almost home so I continued. Then just when I was turning the last corner a larger warning came on to say that I should shut the car off as it was out of oil. Which I did seconds later. But now I am concerned that the motor is damaged and the warranty violated.
Anyhow, now I have to pay a couple thousand bucks to get my new Q7 back on the road, not to mention my concern over the health of the engine in the future. I think I should junk the car, but I paid an awful lot of money for it. This whole thing is partially my fault for running over the object, but I really think that Audi oversold the "intelligence" and "robustness" of their new Q7.

Audi of North America gets an "F" for customer service. I had the worst experience ever dealing with their representative over a new Q5 I purchased. Two phone calls (ended nowhere), I escalated the issue to a supervisor who not surprising was same "useless" when it comes to settling disputes between the customer and the dealer. The car came with a license plate cover on the front grill, but my state does not mandate/issue a front license plate and the grill. There are two big holes that cannot be covered by a license plate. Audi refused to replace the bracket with one that does not have the license cover despite their promise at the dealership that they would switch it. I am done with the brand!

I leased the 2012 Audi Q7 in 2013. From the very beginning, the car burned a lot of oil. I kept having to put 2 qts of oil every time. They would not do a consumption test and said it was all in my head. Now my car barely 4 years old won't start. They told me I might need a new engine and it would cost 18000. But to access it properly I needed to pay 2600 for a proper diagnosis. Customer service would not assist me saying that my car was out of warranty. I thought a 60 something thousand dollar car would perform better. Very disappointed in Audi service and the product.

This is the worst car purchase I have ever made. The car is so small when there is another passenger in the car. I drove the Audi, when I took a vacation. Could only fit 1 piece of luggage in the cargo area. The backseat is not roomy enough for a sardine. Horrible on gas. Can only use premium. I should have kept my Buick Enclave. That was a sweet ride!

Audi Q7 is a great family car. It had the largest and most comfortable third row and is the most spacious SUV that we found. It is sleek and great looking from the outside while the interior looks modern and has the latest technology. The interior lighting also feels very calming. As for the upgrade options, we got the technology and sports packages which included nicer wheels, better steering and everything from GPS to do radio.

Audi A8 2009 model in the US is for the 3-series: the A8 4.2 quattro tiptronic, A8L 4.2 Quattro tiptronic, A8L W12 quattro tiptronic 6.0. It is true that US-style large-capacity engine, larger capacity machines. Audi A8 2009 model in China, only for the version L: Audi A8L 2.8 FSI, Audi A8L 3.2 FSI, 4.2 FSI quattro Audi A8L, Audi A8L W12 quattro 6.0: It is style for Chinese officials: the car wheelbase, the more space, more comfortable legroom, but the machine has multiple versions of low cylinder capacity in order to save fuel. Audi Q5 quality is very good to say, and this assessment that although the German car, but the "good" of this car is as good as the Japanese car covers. Your used car from the time of purchase to date almost no significant damage, only to achieve a certain number of kilometers, the need to replace components is required to have to replace the car.

With the amount of cars they have, it's easy to find a capacity you need for your family or any other situation. Their cars have the best quality for tech that's why they don't go cheap in my opinion. Upgrading is hard and complicated plus there are too many personalization options to choose from if you don't know what you're looking for.

Audi demands respect, commands the road, close second to none. I personally drove a 2004 special edition TT and I can honestly say by far, this little speed demon is the most fun, exciting, smooth, reactive and never disappoints. Custom leather seats crafted to meet the high standards Audi always adheres to and often exceeds are a favorite for me. This vehicle is eye-catching with very unique and sexy lines. The interior is just as impressive, modern, sophisticated, clean and perfectly positioned to maintain maximum control of this power packed superior machine. It feels as though you're in the cockpit of your very own rocket ship at a creamy soft leather seat. You'll turn more than a few heads as you glide effortlessly with speed, precision and power, hugging the road like you really mean it. This car fits you like a glove, and for that, you'll want to give it all of your love.

Getting an A4 was a dream come true. Got the sport package and the quattro which were standard in the car I looked at. You could go with less but why would you? You look at this car and you know this is a great vehicle. Looks good and comfortable yet performs like a true performance car. The dealer will help you add any little feature you want. I want satellite radio which was not in the car I looked at. Also, they immediately got me a radio in the car I wanted. Was very impressed with the passenger capacity. I am a tall guy so plenty of leg room in the back seat. Also love the seat memory function. When you get in it adjusts to your weight. Heated seats are also a great add benefit as well.

There are so many Audi models like A3 R8 Q7 Cabriolet A5 TY SS, so many letter number variations to please the most picky buyer. The different letter number combinations each have distinct factors. I love the Roadster! It is so sporty and sleek with so many extras and small touches that make it distinct. The appearance rivals that of the most opulent cars. You can upgrade by package and any type of upgrade and personalization is available. You have the power to build your perfect car! I got mine fully loaded and was extremely happy with the package. The extras made the entire experience of owning and driving the car a most pleasant one. The car looks mid size to small but fits passengers very comfortably with tons of head and leg room. There is also plenty of storage space.

The A3 model comes with many included features that a lot of other makes are considered options. The driving experience is premium with total driver happiness. Some upgrades available on the website but were somewhat limited because of the many included features as standard equipment. A truly upscale car for the price. Seating for five passengers is the standard for this sedan. Although back seat seats five adults are more comfortable with two adults and perhaps one child.

Audi5000 runs smooth, the dealership sealed and were all very professional and never bothered you while looking. The salesman was very helpful and the finance manager was extremely pleasant to deal with as well and he as well did not hound the customers. The car has touchscreen navigation system, wifi connection and also the convertible top makes for an amazing driving event experience. Audi offers its buyers a variety of options for personalizing and upgrading their vehicle, such as headrest DVD players with remote, lift package, new touch screen radio navigation system, window tinting and new wheel upgrade that can handle the worst storms. The vehicle has plenty of space in the front of car and the rear passenger section is good for three people. Nice leg room and individual vents for each person in the car. I would definitely recommend to anyone who's considering the car purchase.

Do not buy cars from Audi Las Vegas. They are liar and receiving customers they make my husband sign on paper that he didn't understand what it means because it doesn't speak English. They told him one thing and then lie and there and the manager is the biggest liar of them all. And when you go to Audi customer service support they cannot help you. They tell you to go back to the agency that Full of liars.

Audi provides cars that meet the requirements for most people. They offer smaller vehicles such as the A3 and A4 that would be suitable for people looking for a luxury vehicle but who are budget conscious or live in a busy city with limited parking. They have the A5 and A6 for the midrange. If you are looking for a fully loaded full size sedan there is the A8 and S8 (more sporty). If you are into sports cars there is the R8. Audi also offers attractive vehicles. Their vehicles have classy styling and clean lines. They offer sporty options and their new vehicles feature full led headlights which is a great improvement over the old halogen lights.
Also, Audi offers several color options and multiple trim options. Most people can find something that would suit their style; however, individuals looking for a clearly unique style or appearance might be a little disappointed. They have options in the different car size classes. Generally the vehicles are spacious and accommodating. The smaller vehicles will easily accommodate 4 adults with maybe a child in the middle in the back. Larger vehicles such as the A8 will easily and comfortably accommodate 5 adults.

Everything about Audi is fantastic. I am not familiar with other cars made by this brand, but I have seen commercials that seem like Audi has good variety in their body styles. Its appearance is very sleek and stylish, with a great deal of technological features while you're driving. I love both the handling and technology of this car. Upgrades are a breeze. They come easily and quickly and personalization is key to this company. Each car seems tailored to its driver. Passenger capacity is fine. It holds the amount passengers that I need for it to carry and it does so comfortably. All of its features help the ride to go smoother.

Audi has all kinds of things: sedans, SUVs, cross-overs. Most of them have a sporty slant - and is not worth it unless you're buying a sports car. It's the standard size for a coupe. You can customize the interior, wheels, paint color and entertainment but there isn't anything spectacular. They're a higher class of automotive, but nothing really stands out against the other people they're up against.

Audi offers a lot of variety and different styles from SUVs to sedans. Audi SUVs are 4 passenger and sedans 4 as well. Audi's sport models offer 2 passenger seating with race car features. I prefer sedans but the variety in styles is amazing. Audi is designing cars better than the rest at a good price. It is leading the way in stylish car making. It has a distinct style from the rest of the other luxury car makers. It has a very luxurious style to all their models and come fully loaded with all the features that you want. The stereo system is amazing and the speakers are booming. Audi offers a variety of upgrades and many personalization options to make it styled to fit your personality and everyone's needs. Upgrade to all leather seats and power everything.

Audi offers 8 different luxury vehicles that last many years. Most accessories come standard with each model. Cruise control, lane signal, many safety features, luxury interiors, leather or cloth seats, bluetooth technology, custom wheels, lots of storage, all-wheel drive, V8 engine, lane change warning, built-in GPS and WiFi, elaborate stereo system and exterior, intermittent wipers, heating thermostat, leather upholstery plus many other amenities. It also has 2 rows of heated seats that comfortably seat 6 people and can be heated or cooled, depending on what is needed. The come in leather or cloth. Mine are real leather, and they are very soft and sleekly contoured.
Company Name:

Audi

Website:

https://www.audiusa.com/