Airbags Studies and Reports
The filing had long been anticipated and should not affect replacement efforts
06/26/2017
|
ConsumerAffairs

By James R. Hood
ConsumerAffairs' founder and former editor, Jim Hood formerly headed Associated ... Read Full Bio→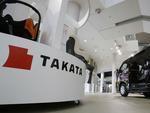 Takata Corp. has succumbed to the financial pressures of the largest automotive recall in history, filing for bankruptcy and selling key assets to U.S. supplier Key Safety Systems for $1.59 billion.
The Japanese company had been struggling to fund the recall of more than 100 milion airbags that contain ammonim nitrate inflators, which can explode and hurl tiny bits of shrapnel-like metal into the passenger compartment.
Eleven deaths have been attributed to the faulty infl...
More
Likely that automakers will have to pick up the cost of the recall
06/16/2017
|
ConsumerAffairs

By Mark Huffman
Mark Huffman has been a consumer news reporter for ConsumerAffairs ... Read Full Bio→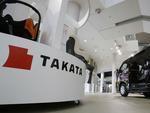 Published reports say Japanese airbag manufacturer Takata is expected to file for bankruptcy in the coming days. The company has declined to comment on the reports.
If that company name sounds familiar, that's because Takata has been in the news over the last couple of years in connection with the recall of millions of vehicles containing its airbags. Because of a flaw in the inflator, these airbags can malfunction, spraying tiny bits of metal throughout the vehicle. To ...
More
Sort By