Airbags Studies and Reports
The airbag inflator may rupture due to propellant degradation
02/03/2017
|
ConsumerAffairs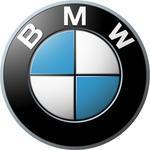 BMW of North America is recalling 230,117 model year 2000-2002 BMW 320i, 323i, 325i, 325xi, 330i, 330xi, 323Ci, 325Ci, 330Ci, M3, 323iT, 325iT & 325xiT vehicles; 2001-2002 525i, 530i, 540i, M5, 525iT & 540iT vehicles; and 2001-2003 X5 3.0i, X5 4.4i & X5 4.6is vehicles.
These vehicles may have had a driver-side airbag module installed as replacement equipment such as after a vehicle crash necessitating replacement of the original airbag, or as a remedy part for a prior re...
More
The side airbag inflator may fracture
01/31/2017
|
ConsumerAffairs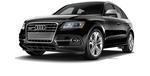 Volkswagen Group of America is recalling 234,054 model year 2011-2017 Audi Q5s.
The sunroof drainage system may allow water to soak into the foam surrounding the side head airbag inflator canister resulting in the corrosion of the canister. This corrosion can weaken the canister and, during deployment of the side head air bag, the inflator may fracture and propel fragments into the passenger compartment.
Audi will notify owners, and dealers will inspect the inflator and e...
More
Sort By