Airbags Studies and Reports
The driver front airbag inflator may explode
03/12/2019
|
ConsumerAffairs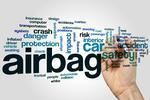 American Honda Motor Co., is recalling 1,108,939 of the following vehicles:
The vehicles received a replacement driver airbag inflator as part of a previous Takata inflator recall remedy or a replacement driver air bag module containing the same inflator type as a service part.
Due to a manufacturing error, in the event of a crash necessitating deployment of the driver front airbag, these inflators may explode.
An explosion of an inflator within the driver front airbag mod...
More
The passenger front airbag inflator may explode causing injury or death
02/22/2019
|
ConsumerAffairs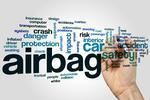 Mercedes-Benz USA (MBUSA) is recalling 288,779 of the following vehicles:
The vehicles are equipped with air bag inflators assembled as part of the passenger front airbag modules that may explode due to propellant degradation occurring after long-term exposure to high absolute humidity, temperature and temperature cycling.
An inflator explosion may result in sharp metal fragments striking the passenger or other occupants resulting in serious injury or death.
MBUSA will not...
More
Sort By