Airbags Studies and Reports
The vehicles' airbags and seat-belt pretensioners may not deploy properly
09/16/2016
|
ConsumerAffairs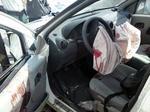 Chrysler (FCA US LLC) is recalling an estimated 1.4 million vehicles in the U.S.
When vehicles equipped with a particular occupant restraint control module and front impact sensor wiring of a specific design are involved in certain collisions, the airbag and seat-belt pretensioners may not deploy properly.
If all these factors are present, there may be an increased potential for occupant injury.
The Company says it is aware of three fatalities and five injuries that may be...
More
The front passenger airbag may inflate improperly
09/14/2016
|
ConsumerAffairs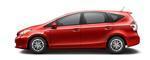 Toyota Motor North America is recalling approximately 7,600 model year 2016 Prius vehicles in the U.S.
The recalled vehicles are equipped with a front passenger airbag containing stored, compressed gas in the inflator. A component in the airbag assembly may have been improperly welded and/or misassembled. If this occurs, the stored gas may escape without a deployment signal and result in the partial inflation of the air bag. This has been observed when the vehicle is par...
More
Sort By