Airbags Studies and Reports
The passenger airbag may fail to deploy
01/20/2017
|
ConsumerAffairs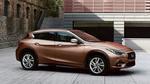 Nissan North America is recalling 509 model year 2017 Infiniti QX30s manufactured August 11, 2016, to September 27, 2016.
The vehicles have a passenger airbag inflator initiator that may fail to ignite during a crash, preventing the air bag from deploying. As such, these vehicles fail to comply with the requirements of Federal Motor Vehicle Safety Standard (FMVSS) number 208, "Occupant Crash Protection."
A passenger air bag that fails to deploy in the event of a crash can...
More
The airbag inflator may rupture, resulting in injury or death
01/20/2017
|
ConsumerAffairs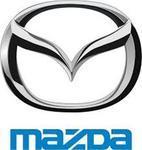 Mazda North America Operations is recalling 9,018 vehicles including model year 2009 RX-8 vehicles originally sold, or ever registered, in Arizona, Arkansas, Delaware, District of Columbia, Illinois, Indiana, Kansas, Kentucky, Maryland, Missouri, Nebraska, Nevada, New Jersey, New Mexico, North Carolina, Ohio, Oklahoma, Pennsylvania, Tennessee, Virginia, and West Virginia, or "Zone B."
Additionally, unless included in "Zone B" above, Mazda is recalling certain 2005-2006 M...
More
Sort By