Airbags Studies and Reports
The passenger front airbag inflators may explode
07/06/2018
|
ConsumerAffairs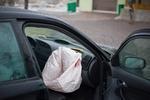 Mazda North America Operations is recalling 269,618 model year 2003-2008 Mazda6, 2006-2007 Mazdaspeed6 and 2004 MPV vehicles nationwide.
Also being recalled are model year 2005-2006 MPV vehicles in Alabama, Arizona, Arkansas, California, Delaware, the District of Columbia, Florida, Georgia, Hawaii, Illinois, Indiana, Kansas, Kentucky, Louisiana, Maryland, Mississippi, Missouri, Nebraska, Nevada, New Jersey, New Mexico, North Carolina, Ohio, Oklahoma, Pennsylvania, South ...
More
The passenger-side front airbag inflator may explode
06/12/2018
|
ConsumerAffairs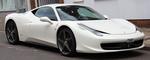 Ferrari Ferrari North America has expanded an earlier recall of 1,073 model year 2013 California, 458 Italia, 458 Spider, FF, and F12 Berlinetta vehicles sold, or ever registered in Alabama, California, Florida, Georgia, Hawaii, Louisiana, Mississippi, South Carolina, Texas, Puerto Rico, American Samoa, Guam, the Northern Mariana Islands (Saipan), and the U.S. Virgin Islands, to include an additional 826 of those vehicles.
The vehicles are equipped with airbag inflators ...
More
Sort By