Airbags Studies and Reports
About 16 million consumers will receive compensation for their economic losses
05/19/2017
|
ConsumerAffairs

By James R. Hood
ConsumerAffairs' founder and former editor, Jim Hood formerly headed Associated ... Read Full Bio→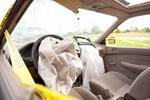 Four automakers have agreed to pay $553 million to settle a class-action lawsuit filed on behalf of owners of 16 million vehicles that were recalled because they contained potentially defective Takata airbag inflators.
The inflators can explode with excessive force and spew small shards of metal into the passenger compartment, injuring or killing occupants. At least 16 deaths and more than 180 injuries have been blamed on the inflators worldwide.
Toyota is paying the bigg...
More
The vehicle's documentation contains incorrect airbag information
05/08/2017
|
ConsumerAffairs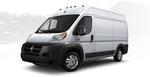 Chrysler (FCA US LLC) is recalling 113,896 model year 2014-2017 Ram ProMasters.
The sun visor, dashboard labels and owner's manuals incorrectly state that the vehicles are equipped with front driver and passenger advanced airbags when they are not.
As such, these vehicles fail to comply with the requirements of Federal Motor Vehicle Safety Standard (FMVSS) number 208, "Occupant Crash Protection."
The incorrect information may change how close the occupants position themsel...
More
Sort By