Airbags Studies and Reports
The front airbag inflator may explode
10/21/2019
|
ConsumerAffairs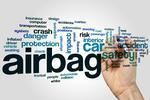 BMW of North America is recalling 3,924 model year 2000-2002 325i & 325xi Sedan, and 323Ci, 325Ci and 330Ci Convertible vehicles.
This recall affects vehicles that may have had a driver-side airbag module installed as replacement equipment such as after a crash necessitating replacement of the original airbag, or as a remedy part for a prior recall.
The front airbag inflator may explode due to propellant degradation occurring after long-term exposure to high absolute humi...
More
More than 900k vehicles are involved
10/18/2019
|
ConsumerAffairs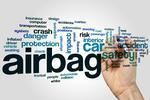 Toyota is conducting the final phase of the safety recall involving Takata airbag inflators.
The recall involves approximately, 928,000 including:
The recalled vehicles were repaired under a previous Takata airbag inflator recall with non-desiccated phase stabilized ammonium nitrate front passenger or driver airbag inflators produced by Takata, because final remedy inflators were not yet available.
This is known as a "like for like" repair. The previously installed inflato...
More
Sort By