Airbags Studies and Reports
Excessive internal pressure may cause the airbag inflator to explode
02/18/2019
|
ConsumerAffairs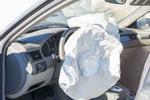 Chrysler (FCA US LLC) is recalling 1,413,222 model year 2010 Dodge Ram 3500s, Ram 4500s/5500s, model year 2010-2011 Dodge Dakotas, model year 2010-2014 Dodge Challengers, model year 2010-2015 Dodge Challengers, Chrysler 300s, and model year 2010-2016 Jeep Wranglers.
Excessive internal pressure may cause the driver's front airbag inflator to explode upon deployment.
An exploding inflator could cause metal fragments to strike the vehicle occupants, potentially resulting in ...
More
The passenger front airbag inflator may explode
02/13/2019
|
ConsumerAffairs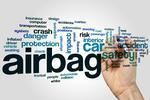 Ford Motor Company is recalling the following 782,384 vehicles:
Model year 2014 Ford Mustangs sold, or ever registered, in Alabama, California, Florida, Georgia, Hawaii, Louisiana, Mississippi, South Carolina, Texas, Puerto Rico, American Samoa, Guam, the Northern Mariana Islands (Saipan) and the U.S. Virgin Islands -- or "Zone A."
Model year 2011 Ford Rangers and Mercury Milans;, model year 2011-2012 Ford Fusions and Lincoln Zephyr/MKZs; and model year 2011-2014 Ford Mus...
More
Sort By