Airbags Studies and Reports
The driver front airbag inflator may rupture
07/24/2017
|
ConsumerAffairs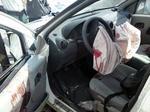 Nissan North America is recalling 515,394 model year 2007-2011 Versa Sedans and model year 2007-2012 Versa Hatchbacks.
The vehicles have a driver front airbag inflator that may rupture due to propellant degradation occurring after long-term exposure to moderate absolute humidity, temperatures, and temperature cycling.
An inflator rupture may result in metal fragments striking the driver or other occupants resulting in serious injury or death.
Nissan will notify owners, and...
More
The filing had long been anticipated and should not affect replacement efforts
06/26/2017
|
ConsumerAffairs

By James R. Hood
ConsumerAffairs' founder and former editor, Jim Hood formerly headed Associated ... Read Full Bio→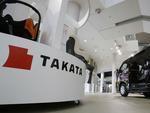 Takata Corp. has succumbed to the financial pressures of the largest automotive recall in history, filing for bankruptcy and selling key assets to U.S. supplier Key Safety Systems for $1.59 billion.
The Japanese company had been struggling to fund the recall of more than 100 milion airbags that contain ammonim nitrate inflators, which can explode and hurl tiny bits of shrapnel-like metal into the passenger compartment.
Eleven deaths have been attributed to the faulty infl...
More
Sort By