Consumer Complaints and Reviews

We purchased the insurance for our appliances over the phone and never received any notification of the coverage. Recently, we had a problem with our refrigerator and we called Consumers Energy. They sent an electrician: he came by, listened to us, didn't made any diagnostic, and left in 5 min. He didn't know what the problem was, and told that he'll be calling us. We waited almost two weeks for his call, and had to call back again to customer service.
They promised to send somebody different, but never did. When we called the third time, Consumers Energy representative simply told us that this problem does not cover by insurance. (They even didn't know the actual problem). We are very disappoint the way they treat their clients. Would never recommend to buy their insurance. It's a waste of money. We found a private company - very reliable. They came by in two days after we called them. The same day they determine the problem and changed the part that was broken. We paid them $180.

I have been behind on my electic bill. I noticed that my meter was not working correctly. So I called Consumers on it they said they would have to prorate my bill for a few months. The meter was changed and they doubled my bill. You can't fight them, I was wrong for trying. They said that is what I would have used. So now my bill is $2500 approx. I set up the shut off protection plan with them. Great, I thought and had my bills sent to my email.
Well Consumers DID NOT put in the correct email and the following month I contacted them again this time I was told I was taken off the shut off protection plan and I needed to pay the whole bill. So because of something that was their fault I have my electricity shut off. I support 6, there is not a way I could. But I was allowed 1 medical emergency extension. Great. Well I tried to get help from all the agencies in Lenawee County. Not one place could help. I make too much for DHS help but on my income taxes I am below poverty level. I have no one to help. So now I am without electric and a bill for $3500.00. Not a happy consumer.

The ONLY reason I am using Consumers energy is because I have to through my landlord. Otherwise, I would not be using this ** company. Their online services are probably the worst I have ever seen. It has logged me out of my account saying my information does not match their records, even though it is the correct information. Over the past week, I have been on hold with them for close to four hours. Then when you finally get through to someone, you receive the worst customer service. These people are rude and do not know what they are talking about. They will take a ton of your information, then transfer you to someone else where you have to repeat your information all over again. Worst customer service. Worst wait times on phones. WORST COMPANY. Avoid if at all possible.

Waited a full week to hear back from an email I wrote Consumers after depleting my minute plan trying to fix a second default from Payment Protection Scam Plan. The answer was that, ignoring the fact it wasn't our fault for the missed payment, and disregarding the fact they ran us around and gave us false information. Disabled single mom with 2 special needs kids on strict disability. They won't work at all to arrange a payment plan nor offer any advice - just that we will be turned off Monday sometime after 2pm. Could care less that I was victim of ** just prior to the due date and wasn't in any mindset to deal with much for a week and a half - even provided the prosecutor's case number and other proof of special circumstances - they could care less and will end up driving one more nail in my coffin. When will someone do something about this? I'm in tears...I just want to get back on the plan...I can pay...SMH.

I am separated from my husband and the light bill in his name. He owes a bill for $9000 dollars. Consumer power add later charge on every month of $250 dollars. I am a mother of one handicap daughter. She on a vent and o2. She need her lift electric wheelchair. They won't put the bill in my name and now they are going to shut my light off due to his bill. No one can help with that big of a bill. I try to get on payment plan. We only make 730 a month. I need help. Don't know what to do... any help.
How do I know I can trust these reviews about Consumers Energy?
610,392 reviews on ConsumerAffairs are verified.
We require contact information to ensure our reviewers are real.
We use intelligent software that helps us maintain the integrity of reviews.
Our moderators read all reviews to verify quality and helpfulness.
For more information about reviews on ConsumerAffairs.com please visit our FAQ.

My mom is an insulin dependent diabetic. She's almost 70 years old, disabled. She's had 2 strokes. She forgets things, which is why I am currently paying her bills. Recently she had her electricity shut off by Consumers and I got it restored and set her up in their payment plan to keep her electricity on. Well, we missed a payment because my mom had to have surgery and stayed in an inpatient facility for physical therapy for 2 weeks. I sent an email to Consumers and explained what happened, told them I was making a payment the same day, which I did. I received a nasty email back stating that my mom missed a payment and she now has to pay her full bill or she would be shut off again and they won't work with her on a payment plan again. Nice, right?
So lo and behold, on August 1, 2016, they shut her off. It's incredibly hot, her insulin can't be refrigerated and so she can't take her insulin, which is causing her sugars to get way too high. I appeal to DHS, denied, call St Vincent DePaul, they won't take more calls for another week. Contact several churches, and not one responds. Commission on Aging will help with $200, but that won't get her service restored. All we wanted was to stay in the payment program. We were TRYING to pay the bill, but they refused to continue working with us. I bet if my mom dies or ends up in a diabetic coma they'll start to care.

For the last several years Consumers Energy has really caused me a lot of problems, and headache because of many things. These things include not returning phone calls, overcharging for services, claiming payments weren't made, and estimating usage far beyond the set amount of times that are allowed. On multiple occasions the employee who is supposed to read the meter has pulled into my driveway, sat there, and then left when the meter is on the other side of the house. Their excuse was there was a fence across the only access to the meter. This is absolutely not true for 2 reasons. The first being there isn't, and has never been a fence where they were claiming, and the second is that they could have walked the long way around the house to get to the meter.
This caused consumers to claim that I used almost 14000 kwh in the month of Feb 2014. When you try to contact Consumers Energy to correct problems you either can't talk to a person because they have everything automated with a system that is very poorly designed, or when you do talk to an employee they are very rude, and seem only to care about how you are going to pay the bill, even if the bill is wrong, and you can prove it. This last issue is that they are threatening to shut me 8 days before the bill is due. They are the only electric utility company in the area, and therefore have a monopoly on the area, and can charge, and do whatever they want in their minds. This is not right, and if there is a way to change it, then it should be changed.

On Wednesday, July 27, 2016 around 4 P.M. I spoke with Stacy in customer service, number **, regarding the fact that our bill has gone up from 176.00 per month to 318.00 each month. We have been on the Shutoff Protection Plan for around two years now so that we can afford to have service with this company. We live in Kingsley, MI and they are the only electricity provider in the area. Stacy said that our actual bill is $264.78 and due to the fact that we have a past due balance of 1184.95 since the "protection plan" actually charges 250.00 per month, but we've consistently paid 176.00 for years now. So, Stacy rudely and coldly explained that there is nothing they can do. I became frustrated and requested to speak with a manager. She told me that she could have her call me back, but refused to let me speak with her right away.
Stacy stated that our bill amount will be 318.00 for the next six months, then it will change again. She said that the only thing that could be done is to call 211 and get assistance paying the bill. When I told her there was no funding in our area, she remained cold and rude. I further explained that I have a pending disability case and no income, and that my fiance is on disability so we are on a limited budget. I also explained that I use a breathing machine, and I need electricity. She said she would have a manager call, there was nothing she could do and the manager would support her claims.
An hour later, a supervisor called and spoke with my fiance, Sean **. The conversation went as expected. She (no name given), went over the bill with him and she was quite rude. He explained that there is no way our bill should be this high, and that CE customers are being monopolized. She said "This is not true, and if you really wanted services changed you could do something about it."
He explained that they are the only provider in our area, so she suggested that if we were serious about not having CE there were things we can do, implying that we move. He explained that we cannot move because we are on section 8 and this home is our only option. We were floored by the lack of care for the customer with this company. The final "fix" was this lady telling us to pay 176.00 this month, then don't pay the rest. They will send a shut off and we can have can organization pay a portion, go back on the plan again, just to go through this ordeal again. How is this acceptable?

I filed an online complaint about Consumers Energy's erroneous billing, and unresponsiveness with your agency on May 25th, 2016. My complaint stated: "In the last 12 months I paid an average $81.86/month, which is on the high end (based upon the last 5 years at this address) of what I actually use for my 1 bedroom ~700 ft2 home with NO WASHER/DRYER, NO DISHWASHER, no air conditioning, water softener run 1 time per month, heat at 55F all winter and I work so no usage from 7am - 6pm and I seldom cook!! Now they are sending me another bill for $368!! When I checked the website a week ago it showed I had overpaid and had a credit. There is no way I owe nearly $400!!!"
Apparently Ms. ** didn't read the complaint, but accepted the BS explanation given by CE's representative that they couldn't check my meter because of a dog!! There has NEVER BEEN an outside dog, all they need to do is open the gate and walk up to the house. Again, I state their billing me addition $440.59 is an overbilling of nearly 45%!!!
Of course CE never reflected the $50 credit for the confusion when I entered a payment plan for 8 weeks while trying to correct this mess. The contract which never arrived in the mail, and an online payment option was turned off so I was stuck paying their $6.25 fee for a phone payment. Perhaps I should send you all a bill for my time. Please clear this up without further delay.

I was on a shutoff protection plan of $62 per month. I have made all payments on time each month. The last month I made a payment of $62 on the 15th of the month and another payment of $62 on the 30th of the month. CE told me that any payments applied before the due date would not be credited to the next month's payment. They still expected me to pay my $62 for the next month even though I made a double payment the previous month. Because of this I was told that I defaulted on the SPP. My services were shut off.
I offered to pay the balance due on my account to restore services, which was $220. CE told me I would have to pay a total amount of $420, $200 more than what my bill was. I should only have to pay my past due balance not an extra $200. I filed a complaint against them, which caused the representative that I spoke with to become very rude and disrespectful. So even though my bill has been paid, I still have no electricity. I was told to either pay the next see a $200 or wait until the complaint board settled my dispute.

For over sixteen years Consumers Energy/CMS was contacted by us regarding a gas leak in my home. Each time a CE/CMS employee came, he walked with his meter around the basement and stated: "NO gas leak, see the meter does NOT show a leak". I asked "Can't you smell the rotten egg/cabbage odor?" and again the CE/CMS employee would state the meter does not show a gas leak and refused to answer my question. They would then add: "Don't worry, the gas won't hurt you." This same thing happened every time they came. I was getting sicker and sicker with many unusual medical problems that Doctors could not diagnose, as the regular tests came back as normal. When you live in the atmosphere of Mercaptan, the rotten egg/cabbage odor, you become immune to the smell.
In April 2009 a neighbor came to borrow a tool. He smelled the gas and demanded I call CE/CMS. The CE/CMS employee did the exact same thing, stating "no gas leak." My neighbor demanded that the CE/CMS employee find the leak and not leave my home until he did. After following the gas line to a connection in the gas line, the meter hit the highest point on the meter, showing a huge gas leak. Then the CE/CMS employee refused to fix the leak, telling me to call another company. The CE/CMS employee also stated he would leave the gas on, so I had heat and hot water thus the repeated statement "The gas will NOT hurt you." I could NOT believe what he said and told him to turn off the gas at the outside meter. I followed him to make sure he did.
I called the Poison Control Center and asked about the Toxicity of Methane Natural Gas and was told by the PCC that it is extremely Toxic and they could not believe I was still alive. It took a year to find a Doctor who could test me for Toxic Chemicals. The Toxicology Tests, SPECT brain scan, hair analysis, breathing tests, etc. all showed the Toxic Chemicals in my lungs, blood and every cell in my body were all identified in Natural Gas. The Methane Gas has numerous other gases added to it which are extremely toxic to make up Natural Gas that we use in homes/businesses. One gas is used in the gas chamber.
The LIES told by Consumers Energy/CMS and the Michigan Public Service Commission stated in letters that there were "NO known health effects in Natural Gas" despite the evidence I had. Both CE/CMS and the MPSC in their letters to me, called the two MD's who diagnosed me "QUACKS"!!! They are not only experts in their fields, but one Doctor, my Doctor has been given numerous awards in Environmental Toxic Chemical research from around the world. Doctors come from around the world to train under him and copy his clinic. He is also a Thoracic, Cardiovascular and abdominal Surgeon at Parkland Hospital. Natural Gas is a proven Neurotoxicant, Immunotoxicant, Pulmonary Toxicant and Carcinogenic. These toxic gases have affected my Endocrine System causing numerous medical problems and destroying my once extremely healthy and active life.
The Lies and Negligence of Consumers Energy/CMS and how they train their employees has destroyed every aspect of my life. The three CE/CMS employees testified under oath and read from the CE/CMS Employee Training Manual that they are trained to tell CE/CMS customers that Natural Gas is NOT Toxic, or harmful to their customers. The CE/CMS employees whom I have questioned whenever I see them near their trucks tell me that if they do NOT tell this lie to the customers, they will be fired, lose their retirements, benefits, etc.
My life as an active sports enthusiast in both summer and winter sports, a nurse working with ventilators, trachs, feeding tubes and rehabilitation and all my community activities have now turned me into a disabled person, suffering with horrific pain, have become allergic to the sun, medications, foods, etc. There is no form of pain medicine I can take as I react to it. I can't breathe and have to wear a carbon mask when outside. I have to wear long sleeves and pants so the sun does not touch my skin. I've had cancer surgery, part of my colon removed with an extremely abnormal growth on it. Every year I have to have a colonoscopy because of the numerous cancerous and precancerous polyps and adenomas that have to be removed.
My financial status has also been destroyed because Toxic Chemical Testing and any form of treatments are NOT covered by Insurance. Consumers Energy/CMS is constantly sending me SHUT-OFF notices, because I can't pay my bill because of my life they destroyed. For over a year, I contacted the Board of Directors, Executives and every City that had a Consumers Energy/CMS Office, the MPSC and other Government Agencies and Politicians with NUMEROUS letters, stating because CE/CMS had already tried to kill me through their incompetence, negligence and lies with the gas leak in my home, that I did NOT want the Toxic, so-called smart electric meter on my home.
February 2016, I was taking a nap as I have to do daily and heard my door bell ring. Because of the disabling affects from the gas leak, I can not walk very well by the time I got to the door to see a CE/CMS vehicle in my drive. I called out and a service man came from around the garage where the electric meter was. I told him to stop and why wasn't my request honored about demanding NO TOXIC METER on my home. I also asked this man: "WHY are you wearing so much protective gear on your head and body if these meters are NOT TOXIC???" He would NOT answer me. I told him to get off my property and take the Toxic Meter with him. Where did all my letters go that I sent numerous times for over a year stating NO TOXIC METER on my home and they all were filed in the basket??? CE/CMS continue to ignore gas leaks in homes as has shown proof of the explosions in the Detroit area, killing people.
CE/CMS also SHUT OFF the gas to a Vienam Veteran in February 2015 and he froze to death. Michigan Law states no one over 65 can have their gas and electric turned off from November 1st until March 31st of each winter. CE/CMS violated this law and the man died. WHY wasn't CE/CMS prosecuted for this man's death???
CE/CMS also will NOT take responsibility for destroying my health, my financial status, my active life, time to enjoy my family and friends because the pain is too severe for me to be out and about, unable to care for my home, but the Executives who with the CE/CMS attorneys wrote the Employee Training Manual filled with lies and force the CE/CMS employees to follow, that has DESTROYED my life, BUT these Executives walk away with multi-million dollar salaries and bonuses. Consumers Energy/CMS is the MOST TOXIC Company for their customer that they poison, or kill through gas leaks, explosions, etc. for MONEY and GREED.

I had just bought a house that I put all new wiring in and got Consumers Energy. Within the year that I have had them they have done nothing but raise my bill. When asked why they said they had no access to my meter which is not true. I am always home. I have no animals, and you can see it from the road. I would not recommend this company to anyone. To make matters worse, I have three small children and my electric bill is more than all my bills combined. They are saying they will shut off my electric today so when I call the company to try to fix the issue they aren't available. I have called our congressmen, the commission's office, or representative, and senate. Someone needs to start a lawsuit because they don't even tell you that they can estimate your bill or anything and keep changing prices. They need more competition.

While reviewing my Consumers Energy bill which I haven't done (that's my fault) because I am so busy, I couldn't figure out why my bill is always in excess of $150.00 a month. I live in a 700 square feet apartment (at most). I noticed that along with the charge for the use of energy, there is a "Distribution" charge. This Distribution charge is just as much as the energy charge!!! Why does the State of Michigan allow this? I can understand a set monthly distribution charge of maybe $10.00-$15.00, but Consumers charges me from $20.00 to $50.00 (at least) monthly, which is NOT ACCEPTABLE.
This makes me furious, not only because it is allowed, but because Consumers is OK with gouging their customers with this high of a Distribution charge (by the way, we HAVE to be their customer... because there is no other choice, surely not where I live), but that the State of Michigan allows it to happen and is OK with it. What's even more infuriating is that I am writing this and it will never be changed. I don't want to hear an ignorant and full of crap "we have to do this" statement/response. Bottom line is Consumers Energy is pathetic and so is the State is for allowing it.

I called Consumers Energy to transfer my service to my new address. I could not believe that they told me that I have to pay off my full balance which is 283.25 before I could transfer service in my name. I could not believe that they could do this and this is legal. I sent a email to Consumers and they said "sorry, but you have to pay this before you move." Now what if my bill was more than this small amount. I was not cancelling service just relocation to a better home. Poor people should not be targeted. This is unheard of on the rich part of time.

My wife and I bought a home in late 2013. Our electric meter is fenced in in the backyard, so it's inaccessible to meter readers. Now, this is partly my fault, as I should have been taking the meter readings myself, but from roughly February 2014 to August 2014, our electric bills were extremely low. When I finally realized what was happening, I contacted them to straighten the situation out. Remember, my fault. I expected a spike in payments once the proper readings were given.
However, over the next few months, between September and December 2014, my bills kept climbing more and more, until they peaked at well over $2000. I created an online Consumers account to verify this figure, and saw my energy usage from February to August had been estimated at more than 2000 kWh per month. Our normal usage is somewhere around 500 kWh. I called Consumers to try to understand how that usage could be so high, and to explain we don't use that much.
What I received was some strange explanation of how my failure to report my meter reading resulted in such high estimates. I talked with three different people regarding the matter, and they all gave the same, confusing nonsense response. I was ultimately told that if I didn't pay the bill, I would have my electricity shut off. I ended up having to enter a payment plan to do so.
Fast forward to January 2016. I read an article online about how the Michigan Public Service Commission is investigating Consumers for their estimated billing practices. A number was provided to call and file a complaint, so I did. I didn't expect anything from the call, I simply wanted to make my voice heard about my situation. Within a week, I received a call from Consumers regarding my complaint. I have been credited nearly $1000 from the company for the 2014 fiasco.
I urge anyone here who have been a victim of this company's unfair billing practices to call the Michigan Agency for Energy's compliance and investigation section. It's a toll-free number: (800) 292-9555. Keep in mind you will have to explain your situation clearly, since the person I and others have talked to seem to have trouble understanding what our problems were. I explained to the man four times what my complaint was before he finally told me he would forward my complaint. He seemed pretty dismissive of my call, and other people I know who have talked to the same person say the same thing. So just be aware and persistent.

I've had Consumers Power for 5 years before I had DTE and never had a bit of problems that I've had with Consumers Power. They have shut me off twice! Both time I had just made a payment 2-3 weeks prior! With this incident I just made a payment 3 weeks ago, then 2 weeks before that then 3 weeks before that then 2 weeks before that! So it's not like I haven't been paying! They charge me $100 to turn it back on then take days to return my service even tho they say it will be back on in hours! It seems that I'm making payment every 2-3 weeks and I'm still getting shut off! You can't get ahead with this company no matter how hard you try!
I have a autistic child who has asthma so if he has an attack I have no electricity for his breathing machine! They said if it is paid before 2pm it will be back on that day! The tech shut it off at 1:40pm. I paid by 1:49 pm but for whatever reason it takes 15 mins to go thru and your confirmation number means nothing btw! Why does Consumers power take 15 mins when every other place I've made a payment is immediate? Needless to say I talked to one guy that was so rude who informed me that even if I made my payment and it went thru at 1:50 or 1:55, it takes longer than that to get a work order out so it don't matter! Then why do they tell you if you pay by 2pm they will turn it back on? And I love that they wait till 1:45pm to shut it off! Do they wait until 2pm to do all shut offs so they don't need to turn them back on until the next day??
So I called and talked to Kia and she spoke to her supervisor who said they will be out before 10pm to turn it back on. It is now 11pm so I guess no electric or breathing machine for my son! Btw it is Jan and my house is 59 degrees! Even the heartless MI Gas doesn't shut anyone off in winter their policy is no shut offs until March! This monopoly that they have isn't fair to the consumer! We should be able to choose who we get our energy from! Maybe if they had competition they would have better customer service? If there is any lawsuits pending for Consumers Power please contact me! Not that it would hurt them any since they will just figure out some other way to rob the little guy! So much for being middle class! If anyone needs proof of my payment history I'm more than happy to share!

As countless others have complained, we are victims of their cost spike. It does not appear that they have installed the new smart meter. Nov was $167, 970 kwh (actual read); $140 in Dec, 762 kwh (estimated, of course); Jan $502, 3230 kwh!!! Last winter was significantly colder and our highest bill was more than $200 less than this. The State of Michigan has continued to allow Consumers Energy to keep their monopoly, but I will be contacting the proper agencies and our representative, nonetheless. I suggest everyone else who has issues with Consumers do the same.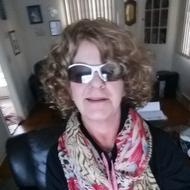 I am being charged by consumers Energy highly amount and have not been home and I need help to confirm this issue. I am disabled and on SSI and how can I get help so that I'm not charge this amount when I wasn't home. I have been with my caregiver three weeks out of the month out of each month so there is no way I all that amount to consumers Energy of Lansing, Michigan. Thank you.

Consumers energy is a shining example of why monopolies are a bad thing. I have had to deal with consumers for most of my adult life and have never had anything but a negative experience. Until recently buying my current home I lived in an apartment, the same apartment for 3 years. My bills were consistently about $75 in the late spring to early fall months and about $150 in the late fall to early spring months. Consumers decided the meters in the complex needed to be replaced.
When I received my new bill it was a little higher at $117 but that wasn't unreasonable. My next bill however was $5126. Upon calling I was more or less told the meter was faulty and I needed to pay for power they estimated I used. At the end of the day I'm fortunate enough that the building owner paid the amount owed for consumer's faulty meters. It's amazing to me that they will tell you there is no way the meter is faulty, but they need to put in new meters and then you have to pay for estimated electricity you used because their meters are faulty and it didn't give a proper reading. Today I received a letter stating they would be putting a new smart meter on my home and I have prepared myself to go around and around with these criminals again. Something has to give with consumers. Customers shouldn't be held responsible for their mistakes, faulty equipment, and employees not coming out to do an actual reading.

I moved to a new apartment. The first two months were about 300 kWh. In June 2015, I received a bill for 1083 kWh at a cost of around $150.00. I telephoned Consumer Energy (CE) and complained that it was way too high. They blamed it on a coffee maker and an air purifier that I did not have. In July, 2015, I received a bill for $300, claiming that I used 1786 kWh. They refused to investigate their meter and/or wires to determine why the kWh were increasing. Since they refused still to investigate, I contacted the Michigan Attorney General's office, the Consumer Complaint Division. His office passed that onto the Michigan Public Service Commission (MPSC). The MPSC regulates Consumer Energy.
In the June bill, the 1083 kWh, CE sliced off 361 kWh and added that 361 to May, which had already been paid in full. CE failed to disclose this to me. I received a letter on September 1, 2015, from Brian **, a CE rep. He too failed to disclose this. He claimed that, in essence, that I was getting a deal when he lowered the June kWh. What he failed to disclose is that he had increased May usage. This is deception. For the 1786 July usage, he sliced off 1,000 kWh. I put May, June, and July in dispute.
I received threats from CE: Two were that they were sending the $600.00 bill to the credit bureau. And the other, they could shut off my electricity. The law requires that he put me on notice, that I am entitled to a hearing. He failed to do this in September 2015. Knowing my rights that I was entitled to an administrative hearing, I thought that I had to set it up, when it was CE, that was required to sent notice. CE didn't tell me at the time. ** mentioned in his letter that he was going to make sure I had a working meter. In emails exchanged, he claimed that he was sending the meter to a Jackson Lab to have it analyzed. He promise to send the report, but he never did.
In my last bill, I noticed the beginning rate of my meter. I learned it was a new meter. He never told me. My kWh was now falling under 200 kWh. In spite of all this, I recently received a shut-off notice. They wanted three hundred dollars. So, I will go to an informal hearing, and then to an administrative hearing if needed to be appealed. The behavior of the CE reps are why this state needs to deregulate. I would suggest that each one who has complaints against CE file them with the Attorney General's office. I think it is six years that you can go back. This will show a pattern of bad behavior. Perhaps as a group, the Attorney General's office will conduct an investigation and file a Class Action Suit against CE.
Consumer Energy engages in deceptive practices, a violation of the Michigan Consumer Act which can be found on the Attorney General's website. Also, I looked at the BBB website, and there are complaints against CE. I would encourage that you file a complaint against CE. It appears that CE had established a pattern of bullying, not following the law, and not giving people their rights. CE's behavior is unacceptable.
My contract with CE provides that I only have to pay for what I actually used. CE wants me to pay electricity I never used. It was their broken meter that caused the out of control kWh. They have the burden of proof to show that I used the amount they claimed. CE is out of control. I would also suggest that others may want to file a lawsuit in the courts for violation of the Michigan Consumer Protection Act. If you win, the attorney gets all legal fees paid. Contact a lawyer who is experienced in this area. They will know that they only get paid if they win.

Consumers Energy will tell you they will be out between 8 am and 4 pm. Well I take the day off to wait. It is now 4:40 pm and no one has yet to come. I have called them numerous times. They could care less. They gave me a credit. Screw your credit. How about you put it in the gas of a truck, send a man over and turn this crap on? Nope. Well I am about to get my bolt cutters and cut this pansy ** little lock off!

Terrible company. Terrible people. Period. They've shut me off when it was their mistake. They will not work with you at all on anything. I really wish there was some other company so I could happily go with the other company. I'm sure that's partly to blame for Consumers Energy not giving one care about their customers.

I bought this house in 2008, had the power switched to my name. I believe that this was in June. We didn't get to move in right away because of a car accident that ended up hitting a portion of the house that needed to be repaired before moving in. We shut the house up after the repairs sometime in November. We used very little electricity while we waited for the repairs to be done. Only power hand tools and some lights maybe a month's worth of electricity. We finally moved in the following spring April 2009. I received a electric bill for over $5000.00.
I questioned the bill with a Consumers representative. They said that the bills I was paying was estimated which was not true - only one was and that was in December if I remember right. I told the representative that no one was living at the house because of the accident and nothing was running at all. We Didn't Even Have Running water yet. She insisted that we used the power and needs to be paid or the power will be turned off. Then I questioned if the meter could be faulty they said it couldn't be. They gave me from April 2009 to June 2009 to pay it which I did. We bought a Ted system to monitor the Power usage after this very bad and expensive experience and it never showed what Consumers said we were using.
Then a few years later 2014 April we had our power shut off again. We had a few episodes of Consumers Energy going to shut off the electricity over the winter. Power bills of over $500.00 a month we paid to be able to keep our power on. Eventually in June 2014 they shut off the power due to non payment. The meter reader said due to my last payment not going through that Consumers won't take a personal check or online payment. So I started paying as they came and read the meter that same day in June that they turned it off - it was right back on after payment. In April of 2015 a new meter reader shows up and shut off the power and locked it up. I asked why and he said that he didn't know that he was just doing his job. I called Consumers Energy to find out. The representative said that I needed to call a different number and talk to a person who is investigating our issue.
Well I have called numerous times only to get a recording system saying to leave my name and number and they will return my call. They have never returned my call and we are still without electric service October 2015. We ended up buying a generator and propane instant water heater to get by until someone returns my calls which I doubt by now they will. Their employees were ripping off this customer and Consumers Energy permitted it. I can't believe that Consumers Energy can get away with this. They have a monopoly and know it. We are left with no option but to change our way of life from a service that I thought was a living necessity to providing our own power to live. What is this Country coming to.

After a divorce situation I bought a new home. I closed my account with Consumers Energy on Aug. 7th, 2015 & opened a new account at my new address. When I closed the account to my old home on Aug. 7th, it had a $0.00 balance. On Sept 22nd, I received a call from Consumers Energy that I owed them $990.68 & they were going to be sending me to collections. I had not received anything from them about this until the 22nd & they are sending me to collections & I had a $0.00 balance as of Aug 7th?! They said that is was because they had to estimate a couple months due to my dog being outside & this was the actual amount due. Looking back through all the paper work they estimated my bill for 17 months!!!
My dogs are indoor dogs, you can't tell me that they couldn't read my meter for 17 months due to my dogs being outside! On September 14th they put $990.68 on my bill all at once. Sept 13th it was a zero balance. Then a week later, threaten to send me to collections. They also informed me on Sept 22nd that they were going to be rolling the amount owed on the old/closed account over to my current account, that they could shut my electric off at my new home. This is WRONG!!! It is very bad consumer practice on Consumer Energy's part!! How can they do this to people?! I paid my bill to them every month in full! The amount that was billed to me. It is not the consumers fault that Consumers is not doing their job, but we are paying the price for their bad practices, a BIG price!

I'm selling my house and it's been vacant for a little over two months now. I paid $107 for August and then received an "estimated usage" bill for September for $321.00! I went to the payment center in Lansing to ask/complain about the amount and the customer service rep behind the window explained that it was an estimate and told me NOT to pay the bill and to read the meter and call in the numbers myself. So, I read the meter and tried for two days to call them in. Impossible to get through so I tried to email and couldn't make an account.
A week later the meter reader came out and I happened to be there when he showed up and he said that all the houses on the "route" had been estimated the previous month. He read my meter and said I'd be getting a credit for the minimal usage. Fast forward to today; I got a "Shut-off Notice for Nonpayment" for a total amount of $771.62!! I tried calling them and after about 25 minutes of hold time I actually got through to someone in customer service who told me they have no record of the meter reader being at my house last week and that I'd have to pay the amount!!! She put me on hold and after about 45 minutes they HUNG UP ON ME!!! HOW DO WE BREAK UP THIS MONOPOLY???

We woke up to find our power had been shut off. The house isn't ours, but we paid the bill anyhow because we have a toddler and my husband is a diabetic with insulin that needs to be refrigerated. Consumers Energy said they would be out today to get the power back on and they never showed! All my daughter's milk is now bad. Not to mention all the food in the freezer that is now soggy. They truly don't care about their customers. I have never had this much trouble from an electric company in my life.

Shutting people off when they have PROOF that they paid their bill! We were going to get online like he said we needed to and print the bill off because a receipt from Walmart isn't good enough, and he shut it off so I couldn't print off the proof from their website. Finally got to the bottom of it, after being told 3 different amounts I needed to pay to turn my power back on because I can't go without power with a 2 month old, it was over $400 and the recording to call when you find out account info said I wasn't due to pay a payment until the week AFTER all this happened. Awful, awful, awful customer service. The guy that came out to shut the power off told me he didn't care that I had a newborn in the house. Way to go consumers, can't wait for a new power company because you WILL NOT get any more of my money. You're the worst company ever.

I received a notice from Consumer Energy. They were going to be installing a smart meter. Nowhere in the notice did it provide information I could opt out. When I contacted them inquiring about I was told yes I could for a fee. I asked if the fee would be waived if a person had a valid health issue with possible increased RF's, I was advised no. Even if there was doctor's verification. I asked if a person had religious beliefs against the use of SMART technology would the fee be waived. I was told no. I do not feel this is fair business practice. No reduction in fees are going to be issued for allowing a "smart" meter but a fee is going to be installed to change equipment that only benefits the company. Not everyone is able to or wants to access their information online. Not everyone is able to afford a $70 opt-out fee and an increase to their month bill by $9.72. This is taking advantage of the public.

Consumers Energy came into my yard and butchered my maple tree. When I called to speak to them they told me it is their right to kill my tree. Who made this law? Where is this law written?

Last October 2014, a woman in Consumers Billing department told me I had to pay 375.00 to get my power turned back on. I paid the 375.00, the power was turned on, then I started getting bills from 2011. I called their Billing and found out the woman opened up a new account in my name and they are transferring all my billing from my old account to a new account. After getting 97 bills on this new account totaling $10800.97, I got a turn-off notice. I call, they spoke with Jennifer in Billing and said it was a mistake, that all my billing had be transferred but none of my payments had been transferred, and she would stop the turn-off.
I never get any billing showing any payments to the new account. In June 2015, they came and shut off the power and 2 weeks later, turned off the gas. When I called, they told me I owed $9800.00 and had to be paid before they would turn the power back on. I told them to look at the account and they would see that the account was opened in October 2014, and that from then to now that each month was paid in full, and that all showing was old billing, and that Jennifer said she would get the billing straighten out. They don't care, they only want more money. When they called my back, they said no Jennifer worked in Billing and I have to pay the past due before they will turn on the power. They ** me and don't care.
Consumers Energy Company Profile
Company Name:

Consumers Energy

Website:

https://new.consumersenergy.com/