The company says online competition isn't the only headwind it's facing
09/17/2018
|
ConsumerAffairs

By Mark Huffman
Mark Huffman has been a consumer news reporter for ConsumerAffairs ... Read Full Bio→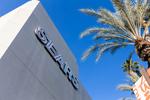 Sears Holdings' well documented troubles have resulted in dozens of store closings and even concerns about the company's long-term future. But company CEO Eddie Lampert says it's not the business model that's producing the most headwinds -- it's company pensions.
Writing on the Sears Holdings blog, Lampert maintains that the steps the company has taken in recent years are sound and have produced positive results.
"We have integrated capabilities that leverage our physical...
More
But the decline in same-store sales appears to be slowing
09/14/2018
|
ConsumerAffairs

By Mark Huffman
Mark Huffman has been a consumer news reporter for ConsumerAffairs ... Read Full Bio→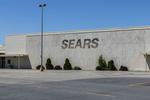 Sears Holdings, operator of Sears and Kmart stores, continues to lose money as it closes stores, but its latest earnings report holds a sliver of good news.
The decline in same-store sales in the latest quarter was the smallest in more than three years. At Sears and Kmart stores open for at least 12 months, sales fell 3.9 percent during the second quarter, compared to a 11.9 percent drop in sales in the previous quarter.
The decline in sales was slightly smaller at Kmart ...
More
Sort By