The ailing department store chain is hoping the move will help business
05/09/2018
|
ConsumerAffairs

By Sarah D. Young
Sarah D. Young has been a columnist for a blog ... Read Full Bio→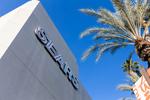 Amazon and Sears have teamed up to sell tires, CNBC reports. Consumers can buy any brand of tire via the online retailer's website and then schedule a time to stop by the closest Sears Auto Center to have them installed.
News of the partnership comes a year after the retailer was forced to shutter numerous locations that were determined to be unprofitable.
The tire sales program will begin at 47 locations in 8 cities, but Sears says it plans to "quickly expand" the servic...
More
The move is seen as the latest effort to keep the company solvent
04/24/2018
|
ConsumerAffairs

By Mark Huffman
Mark Huffman has been a consumer news reporter for ConsumerAffairs ... Read Full Bio→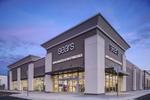 Struggling retailer Sears Holdings just may have bought some time. Eddie Lampert, the company's CEO, has offered to purchase the retailer's more valuable parts through a hedge fund he heads.
The result could be a leaner operation with more cash and less debt. Sears Holdings has announced the receipt of a letter from ESL Investments that lays out the proposal.
The letter suggests that Sears Holdings, which operates Sears and Kmart stores, should sell all or a portion of it...
More
Sort By