The company continues to downsize in an effort to cut costs and return to profitability
04/24/2017
|
ConsumerAffairs

By Christopher Maynard
Christopher Maynard is a New York-based writer and editor who ... Read Full Bio→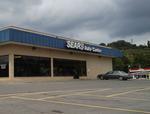 Sears Holdings has been in a downward spiral for some time now. On numerous occasions, we've reported on the company's downsizing efforts.
At the beginning of the year, the company closed 150 Sears and Kmart locations and spun off its Craftsman Tools line. Recently, company officials stated in an SEC filing that there was "substantial doubt" that the franchise could continue on unless it found a way to raise additional capital.
Now, the company has announced that it will ...
More
The company says it may go under unless it finds a way to compete with other retailers
03/22/2017
|
ConsumerAffairs

By Mark Huffman
Mark Huffman has been a consumer news reporter for ConsumerAffairs ... Read Full Bio→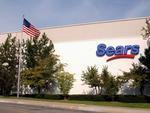 Sears Holdings, the company that operates Sears and Kmart stores, is voicing doubts about its long-term ability to stay in business.
In a filing with the Securities and Exchange Commission (SEC), the company said there is "substantial doubt" about its viability unless it can raise additional capital.
The retailer has struggled, along with many other brick-and-mortar retailers, as more consumer purchases have shifted to online channels like Amazon. At the same time, overal...
More
Sort By