The company's liquidity rating was downgraded by Moody's last week
09/19/2016
|
ConsumerAffairs

By James R. Hood
ConsumerAffairs' founder and former editor, Jim Hood formerly headed Associated ... Read Full Bio→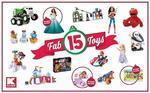 Sears Holdings is closing 64 Kmart stores in 28 states and laying off thousands of emloyees, according to a Business Insider report. The closings will start Sept. 22 and be complete by Christmas, the report said.
Sears has not yet confirmed the closings and, in fact, the press section on its website today features a release cheerily entitled, "The Holidays Ae Here and the Shopping Pros Know to Start at Kmart."
"We have been strategically and aggressively evaluating our st...
More
The company hopes the latest round of closing will help it return to profitability
04/22/2016
|
ConsumerAffairs

By James R. Hood
ConsumerAffairs' founder and former editor, Jim Hood formerly headed Associated ... Read Full Bio→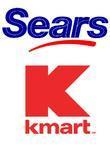 Sears and Kmart stores have been sort of fading into the woodwork for the last few years, but now Sears Holdings is stepping up the pace. The company says it will close 68 Kmart and 10 Sears stores this summer, hoping to return to profitability by eliminating less profitable locations.
"The decision to close stores is a difficult but necessary step as we take aggressive actions to strengthen our company, fund our transformation and restore Sears Holdings to profitability...
More
Sort By