The company may be new, but the challenges are the same
09/03/2019
|
ConsumerAffairs

By Mark Huffman
Mark Huffman has been a consumer news reporter for ConsumerAffairs ... Read Full Bio→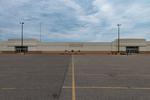 A change in ownership has not stopped the bleeding at Sears. The retailer, acquired by a firm controlled by former CEO Eddie Lampert in February, says it is closing 100 more Sears and Kmart stores.
That's in addition to the nearly two dozen Sears and Kmart stores already targeted for closing next month. And of course, it follows the shuttering of hundreds of Sears and Kmart stores over the last five years as the venerable retailer struggled against a rising sea of red in...
More
The beleaguered company is still struggling post-bankruptcy
08/07/2019
|
ConsumerAffairs

By Christopher Maynard
Christopher Maynard is a New York-based writer and editor who ... Read Full Bio→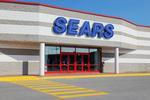 It's a storyline that consumers have become all too used to over the past few years: Sears and Kmart are closing more store locations. 
After being snatched up by former CEO Eddie Lampert earlier this year for $5.2 billion, Sears has continued to struggle financially. On Wednesday, new parent company Transform Co. said that it would be closing 21 Sears locations and 5 Kmart locations that have been unable to meet sustainable productivity levels. 
"Our goal remains to retu...
More
Sort By