Creditors claim Lampert is to blame for the retailer's demise
01/18/2019
|
ConsumerAffairs

By Mark Huffman
Mark Huffman has been a consumer news reporter for ConsumerAffairs ... Read Full Bio→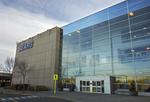 If the television networks ever run out of material for soap operas, maybe they can just televise the Sears bankruptcy saga, which has so far been filled with plot twists.
Former Sears Holdings CEO Eddie Lampert and the hedge fund he controls, ESL Investments, finally prevailed with a $5 billion offer to take over what's left of the company and keep 400 Sears and Kmart stores open.
But not everyone is happy. The unsecured creditors who are still owed money have filed a mo...
More
Plenty of questions remain about how the company will scale to operate in today's online world
01/16/2019
|
ConsumerAffairs

By Gary Guthrie
Gary Guthrie covers technology and travel for the ConsumerAffairs news ... Read Full Bio→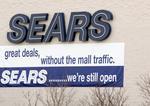 At the eleventh hour, Sears has found someone to keep 400 of the company's stores open and the lights on.
On Wednesday, Eddie Lampert, the chairman of Sears Holdings, struck a $5 billion deal to save the 126-year-old chain. The deal was struck after days of closed door push-and-pull over the number of jobs that would be saved, how Sears' creditors would be paid, and what components -- like Sears Home Services -- would be kept alive.
As late as Tuesday night, the bid from ...
More
Sort By