The company's CEO says the retailer has been 'fighting to survive'
07/03/2018
|
ConsumerAffairs

By Sarah D. Young
Sarah D. Young has been a columnist for a blog ... Read Full Bio→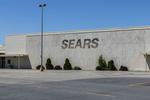 At the end of May, Sears announced that it would be closing 63 stores from a total of 100 underperforming stores. Now, the retailer has added ten more Sears and Kmart stores to its list of locations slated to shut down in September.
Sears Holdings said it told employees last week that it would be closing an additional nine Sears stores and one Kmart in late September. Liquidation is set to begin as early as July 13.
In total, 62 Sears and 16 Kmart locations were identifie...
More
The retailer says it has identified 100 more unprofitable locations
05/31/2018
|
ConsumerAffairs

By Sarah D. Young
Sarah D. Young has been a columnist for a blog ... Read Full Bio→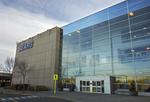 Sears announced Thursday that it will be closing another 63 stores "in the near future." 
More closures could be on the way, as the retailer indicated that the 63 stores it plans to close are among a list of 100 unprofitable locations.  
In January, the retailer announced that it would be shuttering 150 unprofitable Sears and Kmart locations. A few months later, the company said in an SEC filing that there was "substantial doubt" that it could continue operating unless it...
More
Sort By