Sen. Elizabeth Warren singles out Steve Mnuchin for criticism in the retailer's woes
05/24/2019
|
ConsumerAffairs

By Mark Huffman
Mark Huffman has been a consumer news reporter for ConsumerAffairs ... Read Full Bio→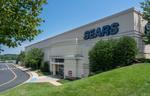 Democratic presidential hopeful Sen. Elizabeth Warren (D-Mass.) is putting some heat on Treasury Secretary Steven Mnuchin, citing his time on the board of directors of Sears Holdings, as the retailer sold off assets in a bid to stay afloat.
Mnuchin served on the Sears board until 2016, when he resigned to assume a post in the incoming Trump administration. Prior to that, Mnuchin had a close friendship with Sears Chairman and CEO Eddie Lampert and had been Lampert's colle...
More
The long Sears saga continues in court
04/19/2019
|
ConsumerAffairs

By Mark Huffman
Mark Huffman has been a consumer news reporter for ConsumerAffairs ... Read Full Bio→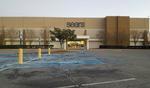 Long before Sears declared bankruptcy and was eventually sold at auction, some stakeholders were eyeing its chairman and CEO, Eddie Lampert, with an increasing amount of skepticism.
Now, some of them are suing Lampert, charging the executive took actions that hastened the retailer's demise. Lampert, and his hedge fund ESL Investments, purchased the remaining Sears assets for $5.2 billion at a bankruptcy auction in February.
The suit was filed by the Sears Holdings' team t...
More
Sort By