Stanley Black & Decker has accused the struggling retailer of trademark infringement
03/07/2019
|
ConsumerAffairs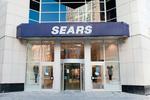 Sears was sued on Wednesday by Stanley Black & Decker for trademark infringement and breach of contract over the way it markets a line of professional-grade tools under the Craftsman Ultimate Collection brand, Reuters reports.
The retailer has been promoting its stores as "the real home of the broadest assortment of Craftsman." In a complaint filed in a Manhattan federal court, Stanley claims this marketing implies that Craftsman products sold elsewhere are "somehow ille...
More
The company may also go public
02/13/2019
|
ConsumerAffairs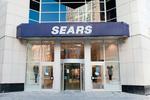 Sears chairman and former CEO Eddie Lampert, whose $5.2 billion bid to buy Sears Holdings through his hedge fund ESL investments was approved earlier this month, told the Wall Street Journal that future Sears and Kmart stores will be smaller than they were in the past.
"Our goal is to continue to shrink the size of our stores," Lampert told the Journal. "If I had my druthers, I'd rather be bigger than smaller. We still have enough of a critical mass."
In addition to being...
More
Sort By