The company is reportedly struggling to secure needed financing
11/09/2018
|
ConsumerAffairs

By Mark Huffman
Mark Huffman has been a consumer news reporter for ConsumerAffairs ... Read Full Bio→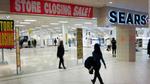 Sears Holdings, the parent company of Sears and Kmart stores, continues to get smaller.
The company has announced it is closing an additional 40 stores by early 2019. That's in addition to the 142 unprofitable stores it expects to close before the end of this year.
The venerable retailer filed for bankruptcy protection last month after shrinking its footprint to just 700 stores. The footprint will get smaller, however, as the company desperately seeks additional capital t...
More
Sears is currently seeking court approval for the deal
11/05/2018
|
ConsumerAffairs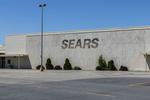 In the wake of its Chapter 11 bankruptcy filing, Sears is hoping to sell its home improvement division to Service.com.
Sears Home Services formerly offered cleaning and handyman services, and Service.com helps homeowners find contractors. Sears is in talks to sell its home improvement business to the company for $60 million.
Robert A. Riecker, Chief Financial Officer and member of the Office of the Chief Executive, said the sale of the Sears Home Improvement Business (SHI...
More
Sort By