The retailer is closing more stores to cope with mounting losses
12/09/2016
|
ConsumerAffairs

By Mark Huffman
Mark Huffman has been a consumer news reporter for ConsumerAffairs ... Read Full Bio→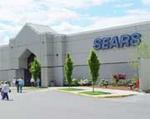 Sears Holdings, which operates both Sears and Kmart department stores, reported third quarter earnings that were a disappointment to just about everyone, including Sears Holdings executives.
The company reports a net loss in the third quarter of $748 million. In the third quarter of 2015, the company lost $454 million.
While all brick-and-mortar retailers have struggled with the changing consumer landscape, Sears appears to have had a particularly hard time coping.
"We rem...
More
The company's liquidity rating was downgraded by Moody's last week
09/19/2016
|
ConsumerAffairs

By James R. Hood
ConsumerAffairs' founder and former editor, Jim Hood formerly headed Associated ... Read Full Bio→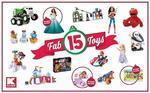 Sears Holdings is closing 64 Kmart stores in 28 states and laying off thousands of emloyees, according to a Business Insider report. The closings will start Sept. 22 and be complete by Christmas, the report said.
Sears has not yet confirmed the closings and, in fact, the press section on its website today features a release cheerily entitled, "The Holidays Ae Here and the Shopping Pros Know to Start at Kmart."
"We have been strategically and aggressively evaluating our st...
More
Sort By