The company is opening a new Appliances and Mattresses concept store in Texas
06/23/2017
|
ConsumerAffairs

By Christopher Maynard
Christopher Maynard is a New York-based writer and editor who ... Read Full Bio→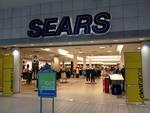 There are many out there questioning Sears' ability to survive in the retail market, including executives from Sears itself.
Further evidence of the retailer's struggle surfaced in an announcement made Thursday, which detailed the closing of 20 more stores in several different states. The decision to close these locations brings the total number this year to 235. According to Business Insider, the total number of stores has diminished to 1,180 from 2,073 five years ago.
E...
More
The company continues to downsize in an effort to cut costs and return to profitability
04/24/2017
|
ConsumerAffairs

By Christopher Maynard
Christopher Maynard is a New York-based writer and editor who ... Read Full Bio→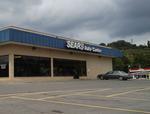 Sears Holdings has been in a downward spiral for some time now. On numerous occasions, we've reported on the company's downsizing efforts.
At the beginning of the year, the company closed 150 Sears and Kmart locations and spun off its Craftsman Tools line. Recently, company officials stated in an SEC filing that there was "substantial doubt" that the franchise could continue on unless it found a way to raise additional capital.
Now, the company has announced that it will ...
More
Sort By