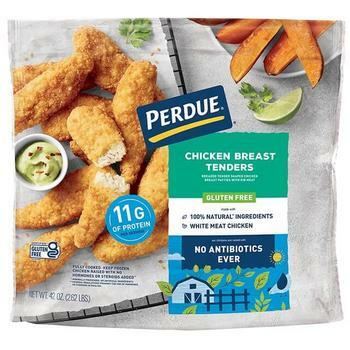 The product has already been pulled from grocers' freezers
You may want to check out those Perdue frozen ready-to-eat chicken breast tenders before you pop them into the oven.
The Agriculture Department's Food Safety and Inspection Service (FSIS) says they contain extraneous materials -- small pieces of clear plastic and blue dye to be exact.
While this is a concern, a recall has not been issued because the product isn't available for purchase anymore.
No confirmed reports of adverse reactions have been received.
The following prod...