Sausage, Ham, Chicken, and Beef Recalls
The product contains pistachio nuts, an allergen not declared on the label
02/24/2017
|
ConsumerAffairs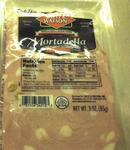 Fratelli Beretta USA of Mount Olive, N.J., is recalling approximately 468 pounds of mortadella product.
The product contains pistachio nuts, an allergen not declared on the label.
There have been no confirmed reports of adverse reactions due to consumption of the products.
The the following item, were produced on November 30, 2016, bearing establishment number "EST. 7543B" inside the USDA mark of inspection, is being recalled:
The product was shipped to a distributor in Pen...
More
The company says the items contained undeclared MSG
02/16/2017
|
ConsumerAffairs

By Christopher Maynard
Christopher Maynard is a New York-based writer and editor who ... Read Full Bio→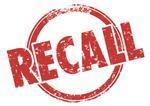 Century Packing Corp. has recalled 999,419 pounds of thermally processed, commercially sterile chicken sausage products due to a misbranding issue.
The products contained monosodium glutamate (MSG), but the substance was not declared on the product labels, according to findings from U.S. Department of Agriculture's Food Safety and Inspection Service (FSIS). 
The recalled products were produced from January 1, 2015 through February 13, 2017 and were distributed for retail ...
More
Sort By