Sausage, Ham, Chicken, and Beef Recalls
The products may contain milk, egg and soy, allergens not declared on the label
12/11/2018
|
ConsumerAffairs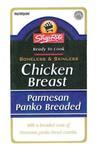 Amboy Group of Woodbridge, N.J., is recalling an undetermined amount of raw boneless and skinless chicken breasts.
The products may contain milk, egg and soy, allergens not declared on the label.
There have been no confirmed reports of adverse reactions.
The following raw boneless and skinless poultry items, produced from December 5, 2016, through December 5, 2018, are being recalled:
The recalled products, bearing establishment number "EST. P-33789" inside the USDA mark of...
More
The products may be contaminated with Salmonella
12/04/2018
|
ConsumerAffairs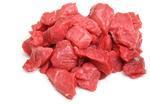 JBS Tolleson of Tolleson, Ariz., is expanding its earlier recall of non-intact raw beef products by more than 5 million pounds -- to a total of roughly approximately 12,093,271 pounds.
The products may be contaminated with Salmonella.
A federal epidemiological investigation has identified 246 confirmed case-patients from 25 states with illness onset dates ranging from August 5, 2018, to October 16, 2018.
An additional 16 case-patients have provided receipts or shopper card...
More
Sort By