Consumer Complaints and Reviews

These folks will tell you all kinds of crap and never follow through with anything. I had confirmed delivery almost a week ago with them calling me and letting me know that it was headed my way. We waited for almost 3 hours past the delivery time at 6:30 pm (they were well aware that we closed at 4 pm). No truck, no courtesy call, no nothing from them and come to find out, no truck was ever sent. Again it started the following week with 3 more truckloads and promise after promise and still nothing. This place is pathetic to deal with and I will never deal with this crap again. Totally lies after lies and nothing but the run around every day. This place should be shut down. I wish I would have read all the terrible reviews before I dealt with them.

I had purchased several lots from liquidation.com in the past. Most had issues but it was the last few that were totally savage items and not new returns. I hope they go out of business due to pressure from the authorities.

I purchased a iPhone 6, 6 plus lot from this site and paid over $4,000 for 40 iPhones! The auction was from a seller "MEX17" located in Texas. It was listed in "USED" condition. The description said, "may be iCloud locked, user locked, and find my iPhone on." I of course won the auction and received the devices only to find that 39 of the 40 devices are Activation locked!
The description had no mention of "Activation Locked" phones. And definitely no mention of phones with bad ESN's. Activation locked and BAD ESN devices are 100% unusable! There is no possible way to unlock these devices except by the original owner of each device. So I essentially received a $4K box full of paper weights! I submitted a dispute the same day I received the devices after checking each devices, IMEI number and verifying this fact. It took them 3 weeks to come back with the resolution of denying my dispute! I of course disputed the dispute...but by this time they said they've already released the funds to the seller. I called and argued with a manager for nearly an hour and they danced around the fact this lot was indeed listed incorrectly!
Their reason for denying the dispute was that the listing was listed correctly as "Used". And that used devices show signs of wear and tear and are minimally tested to meet the most basic requirements of functionality. And may require additional maintenance or repair. Well these are cell phones. The most basic functionality of a phone would be to at least be able to make a phone call, or even be able to send a text message. But you can NOT do that. In fact, the phones are completely inaccessible. And there is no way to "repair" these devices.
So this listing was indeed listed incorrectly as "Used" per their own definitions. When I search for lots to buy on liquidation.com, I filter out Salvage lots. I would never buy a Salvage lot because there is nothing I can do with it. I only bid on used, returns, refurbished, and new lots. So if this was listed correctly I would have never even seen it to begin with...and definitely would not have bid on it.
I let them know that I have called and spoke with Apple as well as 3 different iPhone repair shops and all confirmed the exact same thing...that there is NO way possible for these phones to be used. And I let them know I can get that in writing from them all if that's what's needed. So if these phones cannot be repaired at all and can only be used "As Parts" then they should be properly listed as "Salvage" condition not as "Used". Since there is no amount of maintenance or repair that will make these phones usable.
I have looked at the other auctions that the seller (MEX17) has listed for these exact same kinds of iPhone lots and the seller is NOW listing them correctly as "Salvage". They were ALL as "Used" condition before and now are ALL "Salvage". There was clearly a reason for that change. They must have realized that they were listed incorrectly and therefore to avoid future disputes he is now listing them correctly. How can they say that the lot was listed correctly as Used when these can only be used "for parts"?! And that's clearly stated as the definition for "Salvage" lots on their site.
All of these devices also came with new screens as well as all the accessories. Why put new screens on unusable devices?! Very misleading and deceptive. Which by the way, the screens were installed very poorly! Some were bowed out, not secured to the phone, missing crews, and had loose batteries inside of them. But these are all issues I can deal with and fix myself as long as the phone WORKS! Which they didn't! It is very clear that the seller should have listed these as Salvage and not as Used per their own definitions of "Used" vs "Salvage" on their site. But yet I cannot get my money back? It makes no sense and there is no way I'm going to be cheated out of $4,000+!
The seller is still selling these big iPhone lots. The only difference is that he's listing them correctly as Salvage now...and still making thousands on each lot. At least now people realize they're getting a Salvage lot. Why can't the seller just take this merchandise back, refund me my money, and sell it to someone that actually wants it?! They'll still make money, I won't be out of $4K, and everyone would happy. But instead we have to go this route...and unfortunately the only option is looking like legal action against the company and/or seller...especially since there is a very good chance that all of these devices are stolen which is why they've been remotely wiped and Activation Locked.

I ordered two lots that were supposed to be new items. The first order was 133 plus sized shirts and a couple dresses. None of them are plus sized, the tags reflect plus sizes but the 3x aren't even 1x and so on. The second order was 33 jeans. Also advertised as new. When I received them the first thing I noticed was mildew.... Mildewed unused or new clothes are not new quality but salvage. Buyers beware.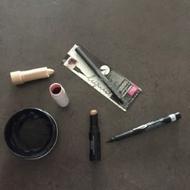 I purchased a Cosmetics lot about 6 weeks ago and when it showed up it was total garbage. I read reviews on Liquidation.com and know not to buy return or salvage product. I purchased a New cosmetic lot and received opened cosmetics, damaged packaging, outdated product, etc. Basically a box of junk that I could not sell 1 piece. I am not new to buying liquidation product, I purchase all of my clothing, cosmetics, accessories, etc. from Liquidation General and their product is always fantastic. They have stopped carrying cosmetics though, so I decided to try Liquidation.com. I don't even know how they stay in business because even if you purchase NEW product they send you junk. Tried the whole dispute route with no help or luck. I guess I'm out my money and somehow need to find a new cosmetics dealer. Highly recommend not using Liquidation.com and stick with a good reputable liquidation company instead.
How do I know I can trust these reviews about Liquidation.com?
788,323 reviews on ConsumerAffairs are verified.
We require contact information to ensure our reviewers are real.
We use intelligent software that helps us maintain the integrity of reviews.
Our moderators read all reviews to verify quality and helpfulness.
For more information about reviews on ConsumerAffairs.com please visit our FAQ.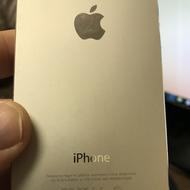 I beg you not to buy from this website Liquidation.com. As stated by several people already this website is trash. I bought 50 iPhones salvage received 46. All phones were locked. Phones had individuals information still on them. Pass Codes... majority of them so trashed couldn't make out the serial numbers. The worst part about this lot is it was stolen merchandise. I took photos. I went thru dispute process only to be denied. Liquidation.com is breaking the law. It is a felony to sell or receive stolen merchandise. Can you believe they sold me stolen phones and won't let me return them? I'm going to file dispute with my credit card next and hope they can resolve this, if not we have family attorney willing to step in to assist. I cannot believe this! DONT do business with Liquidation.com please! Wow there's enough valid complaints here to file a class action suit and close this garbage can website!

Wish I had seen this website! I bought 1 appliances return lot and 2 toy lots. Oh dear! They were junk! One was worse than the other! I lost serious money. They gave me a small amount for the appliances as a refund. Again, I will NEVER use this website again. Lesson learned!

First off, when I'm buying returns, I know what I buy and complaining about the content of the load when it's sold AS IS makes no sense. That is the business we are in, liquidation, and we get the good, the bad and the ugly. My problem wasn't getting items that I'm unhappy with. My problem is that this is not an auction company. Got several lots on their site, and paid for all as soon as the 'auction' ended. Most lots were sent to me. The ones where I have overpaid all arrived. The lot that I got a deal on was cancelled. BY THEM!!!
When a seller using their site is late sending the order out, they just cancel the order one week after payment. In their email they didn't even explain why was the order cancelled, but just said "Your order is cancelled you will get refund in the next days." Upon receiving this cryptic email I've called to inquire, and only then was I explained that they do that because the seller did not ship my order within seven days of order. To which I've responded "I will gladly wait. I have won this lot in an auction, and paid promptly, and am not agreeing to cancel my order."
However, they don't really care what I want. I can understand the seller as someone who owns an auction myself. It's upsetting to lose money on some items, but that is the auction business. Win some and lose some. The only thing he should care about is moving product and overall ratio, not on a per item basis. And even if he does care on a per item basis, no one should care, he consigned product to a site, and the load sold. He could have set reserve if he is not willing to sell an item bellow a specific point. So as a consignor to that auction, all you need to do is be late shipping the items you've taken a loss on, and magic - order is cancelled no harm no foul.
Liquidation.com did not get any complaint from me about the delay. Furthermore, I have clearly stated I'm willing to wait longer. I'm in no rush to get the items, but I want to get them. Not my money back. So basically I'd stay away from this site and not SPEND YOUR TIME on this garbage website. After winning this load I've bought another load accounting for the profit from this one. I've overpaid, because I knew there was money coming from this lot, and by canceling that one lot what they've done is turned their name on my board from green to red. I will never deal with them again. Buying in auctions can be a full time job and should only be dedicated to true auctions.

Think before you use this site. If you are bidding on "Salvage" (and remember the returns are basically salvage), if any items/components are missing or broken and you log a dispute the following will be the response -- "The auction was properly listed as salvage. Salvage assets are intended for professional buyers, as most can be used only for parts. These assets are offered 'as-is, where-is' with no returns, guarantees, or claims as to working condition. Additional parts and accessories are not guaranteed to be included. The status for this transaction has been moved to 'Paying Seller' and the funds will be released to the seller." So if you buy a computer and it has no accessories, cables, memory, and hard disk they just turn down the dispute. So you aren't really bidding on a computer but a motherboard in a case.
I also bid on a lot with a vacuum (in a lot of returns). Every possible part had been removed from the handle to the bit that sucks up the dirt off the floor. The part that was left had the legs snapped off, so even the single part I received was broken. I did get a small proportion back from the dispute but this doesn't even cover the shipping. Good luck bidding. Maybe you will have better luck than me.

I bid on several auctions at Liquidation.com. One of these orders came from FASHIONFORWARD - Do not bid on their stock. I was to receive 54 brand name store returned items. Obviously I do not expect to receive brand new items (Although I have had that experience from other liquidators). There was one new item with a tag still attached, out of 54. Several items had holes in them and should have been in a salvage auction. The best way to describe this lot is either people wear the crap out of their fancy brand name clothes and then return the items with tears and food spills back for refund. Or, since these expensive brand name items were donated as secondhand clothing (I personally would not donate clothing in the state this stuff was in). Blood stained Betsy Johnson panties! Food spills. Cat/dog hair on just about all the clothing, like the animal slept amongst the clothing before it was packaged and sent away.
This lot really should have sold as salvage ONLY. I will not purchase from FASHIONFORWARD AGAIN. Another bid with "Sourced_from_Amazon_Liquidations" was yet another ripoff. I was supposed to receive 60 items. I received 30 items and 30 loose colored pencils, each pencil listed as Assorted Office Supplies @$19.99. Just shop around and don't waste your time with these suppliers.

ALSO HAD PAYPAL SIDE WITH THIS COMPANY. Won 2 lots. Called them, told them to remove shipping as I would pick up. Paid for the 2 lots and then decided to win one more small one since I was picking up and had room on truck. When I went to pay for 3rd lot I see they shipped the other 2 lots so I called them and asked what's up and they said, "Oh sorry bout that" so then I decided to have third one shipped as it was not worth drive.
Well UPS showed up and had all 3 shipments now just saying how could that 3rd shipment been on the truck as per phone call the 1st two already shipped out. HM After seeing shipment I then called back and said many broken parts not happy and they said to fill out dispute forms. I filled 3 out one for each won action and sent pics and list to them. I keep receiving stupid emails that made no sense. Just on tool action said value 20,000 there was 6,000 scrap (meaning can not be repaired) and missing items this did not include missing parts for all shop vacs and all the mispriced items they listed 3 shop vacs worth 119.0 and they sell for 79.99 when I got done with this lot I can not even get 2000.00 out of it.
After all the stupid emails I filed a complaint with paypal and when the company was notified they suspended me from their site. In paypal you make complaint, they speak with company then collect more info from you (oh by the way paypal skipped that part) and sided with company. Home depot and Amazon are the 2 biggest sellers on this site so I called corporate of both companies and ask why they are selling scrap at a part list price and they both denied having anything to do with them.
So next step was looking at law Hm would not believe what I was reading as far as I could get out of it the government is protecting the sales of liquidations. This all needs to be revised as it is illegal to sell scrap at a parts list price no matter what is written. The only way they can do that is to state you are bidding on scrap. We all need an attorney who is willing to make that fight. I did receive 500.00 back on tool lot from liquidation.com and being paypal decided to side with them I have no hopes of retrieving any more money back. 4000.00 spent 500.00 back I will still be in the red 2000.00. When are honest people gonna stop being taken advantage of.

I had made several purchases from Liquidation.com. They were returns. The quality of the resell was bad so I decided to get a shipment of: " Shelf Pulls" This was a Terrible mistake. Here is a copy of the highlighted items. Jaybird X2 Sport Wireless Bluetooth Headphones --- Used and Broken. ASICS Women's Tech Tank Top, Dark Teal, Large --- Missing. LG Electronics Tone Pro Bluetooth Headset --- Used and Broken. FI Lamps PHILIPS 50PL9126D/37_5754 --- returned Broken
Not a one of the highlighted was sellable or as described. I had review camera with the cords missing and wires clearly cut. On a box of 73 items, half were not there, were salvaged or broken. They like to fill their inventory with accessories to fill in the gaps, like cellphone cases and cables. Well those were good at least. This is a horrible company to go through. I was in the process of moving at the time, so I missed their inspection date, so I did call them to give them feedback but that was all that became of this.

Laptops not as described came cannibalized - This is through also Government Liquidations. I tried working this out through Paypal and got them to side with the seller. Here are the notes. I tried calling and sending a letter to company and what I read is they always turn down a claim. Disputed Amount: $811.84 USD, 2/18/2017 15:10 PST - PayPal: PayPal escalated this dispute to claim.
2/18/2017 14:57 PST - Buyer: "So after reviewing consumer affairs and online in general more in depth. You people have SCAMMED 1000s of consumers. You change the posting of the items after winning. After doing a claim you close down a person's account so they cannot go into it to retrieve the information. Many people I have read came to the same conclusion. Even after contacting your company. This is not MY fault. You sell garbage that is not in the description. You Resell items that were returned. You increase the bidding even after a listing is won. You are not honest in your listings and shame on you for the words you have used. Totally unprofessional."
"I sent you what you asked and I have called you and nothing was done. Under my investigation you have done the run around to *EVERYONE* who even files a claim with your company/many affiliate companies. I just do not understand why you people are still in business. Very shady. I wish I would have researched more into you before even doing a bid. You have lost a lot more from me and other customers from your shady practices."
2/17/2017 12:23 PST - Seller: "That is not reasonable. It was your responsibility to go to the site & view the laptops. Your lack of due diligence will not allow us to provide you an $1100 refund. Additionally, you never submitted the claim form for us to investigate. This claim needs to be canceled by the end of Monday 2.20.16. If this claim is not canceled, your account will be permanently deactivated. Please feel free to contact me @**." Keith ** Accounting/Sales Liaison.
2/17/2017 10:29 PST - Buyer: "In addition you asked adding shipping which was $179.90 and an added disposal fees for taking the laptops to a recycling centre. $180 for disposal fees. Total they charge. I will exclude anytime I have for the delivery time. And 811.84 for the laptops. Total 1171.84. This is my reasonable amount. I would not have been doing a claim if the auction would have been honest and fair and unchanged."
2/17/2017 09:54 PST - Buyer: "Your terms and laws not apply to Washington State Law. I tried logging into my Government Liquidations account. Your user account is not currently active. If you need additional assistance, please call customer service at 1 (480)367-1300. I tried contacting you even by mail and nothing. In this country you do not *threaten the consumer* for your own personal financial gain.
I have reviewed a google search and found many cases where you change the listing or the product in which people thought they were getting. So I am not the only one and it's a good thing I did not purchase more with you in the past month. Lesson learned. If you do not like Paypal don't use them Paypal protects the consumer from unethical sellers as yourself. This is why I use them. View case history. Then I get an email PayPal sided with the seller. Funny how I was sent an email by Paypal after hours at 10.34 pm at night when they are closed.

Sold me boxes of trash - I sell things online and at flea markets and this place was suggested to me. I don't know why because they sold me 6 boxes of trash. I made an appointment for pick up, which is a joke. I got there and had to wait an hour behind people that had been there for hours. I bought 3 different lots that had numerous items and was not able to go through them at that time because I was on lunch break from work. One had some bad items but, overall, I could sell it and get my money back.
The other 2 lots were a joke (boxing items, water bottles, and snow pants). More than 80% of the stuff was broken, used beyond resale, damaged, ripped or missing pieces. One of the lots had Under Armor water jugs. Most were broken or missing lids. It burns me up that someone looked at it and put it on the manifest and then put it in the box. This is just one of the many issues. I spent over $500 and hours going through the boxes for garbage.
I filed a claim with pictures that next day because they sold these as returns and should have been sold as salvage (really should have been thrown out). The response took 10 days and they basically said too bad. I have filed a dispute with my credit card company because these crooks are not going to get away with ripping me off. I am so glad that I did not try to buy any electronics or any other big ticket lots. I have known some people to buy stuff and have some luck but, they won't sucker me again. If you want to buy from them, just know, that the returns they are selling are mostly used and destroyed and that is why they were returned - not because someone changed their mind or bought the wrong item. Transactions ** and **.

Be very wary. I have bought three auction lots from these guys and have been unhappy with two. The first was a Lot of 38 Stainless Steel watches. I knew going in that they would be really cheap knock-offs from China but thought I could make money selling them at the Flea Market for $7-$8 ea. Unfortunately only about half of them are actually stainless steel and while the remainder have stainless steel cases the watchbands are clearly of lesser alloy or "base metal" material. Liquidations.com denied my claim of misrepresentation by the seller, based on the seller's assertion that "of course" they are stainless steel. My offer to have a professional jeweler certify this NOT be to be true was denied on the basis that the 5 day limit to file a dispute had passed.
My second purchase was a bunch of miscellaneous electronics, described as "returns" and including a number of tablets. One of these tablets worked great, two others have technical problems which would qualify them as "returns" as described. The fourth was a dropped iPad with a big dent on the corner and a smashed screen; clearly a "salvage" item at best and no way a store "return". The lot also included "8 electronics" which consisted of three plastic keyboard overlays, two plastic telephone cord splitters, two cords which I could not identify, and an HDMI combiner cable. Net, at best 3 of the 8 items could reasonably be described as electronics. I filed a claim against this shipment and it was accepted.
Liquidation.com sent me a return label and instructions to ship the disputed merchandise within 5 days. I shipped it on day 5 and subsequently received an email to say that because I hadn't shipped the items the shipping label was revoked and if I DID ship (too late, I already had) a $200 penalty would be added to my account. Per other reviews on this website you need to be really careful with these folks. They allow sellers to misrepresent items for sale and have some pretty unreasonable Terms and Conditions for buyers who dispute a sale. I have no doubt that there are deals to be had here. Also no doubt that there are liquidations sites offering better merchandise, better business practices and more honesty and integrity.

Just one look at a manifest of cell phones turned me away. If you do research of selling prices of even brand new phones they don't even come close to the manifest price. Here is an example of what they are selling. Samsung Galaxy Note 3, White (AT&T) 1 $789.00 $789.00 887276852607. Samsung Galaxy Note 4, Frosted White 32GB (AT&T) 1 $706.15 $706.15 887276052106. Apple iPhone 5S Silver 64GB Unlocked Smartphone 1 $228.70 $228.70 712201436969. SONY XPERIA Z1 COMPACT D5503 16GB PINK LTE 4G 3G 2G GSM NEW (2G & 3G 850/900/1700/1900/2100 & 4G 1 $157.59 $157.59. A Note 3 that is used sells currently on eBay for $154.00 at its highest. Where in the world do they get a price of $789 for a returned note 3 that you don't even know if it works? That was a red flag for me. Also who would bid on such a lot where there is no room to make any money? Makes me think of bots?

I purchased two separate iPhone lots from this company. Anyone trying to make a profit stay away. 40% of the phones were defective nonfunctional/broken screens. Lost out on about 2k. Like they say though if you scared to take a chance how you gonna get rich. Well I took the chance and take my advice... do not bid with them. I also believe they have bots that automatically outbid you until they feel the lot is at the price they want to sell it for. Steer clear away!! You have been warned... ;-)

If you wanted to know why the quality of the item you purchase from amazon returns has turned to junk, its because Amazon now sells their returns themselves. What they are letting Liquidation.com sell are item damaged or missing parts, low cost items and items without original box. Liquidation is at fault as they want to get the most out of what they sell, so they will try to show the item in a way it looks like buying. A lot of the time when you get the item home there is writing on the box that said non working or missing parts. Liquidation.com doesn't let the buyer know this information. When buying a pallet from them just remember half will be junk.

This company does not care at all about its customer's time. I have spent hours and hours trying to coordinate a freight pickup with the company for the item I purchased. I first contacted them on Tuesday to try to get my transactions picked up on Wednesday, and they said that I needed to wait for an email that I would get that afternoon. I never got an email that day and then I contacted them Wednesday morning. After staying on hold with them for over 30 mins, the "customer service" agent said that this transactions was already being dealt with by someone else and they wouldn't be able to help with it. After telling them that it had been more than 2 business days, which is their normal turnaround time, the agent started to get mad at me and said that it had only been one business day. I highly suggest that no one works with this company, as they will treat you like crap and all of their customer service agents have no respect for anyone's time.

If you want to file a dispute with your credit card company or PayPal you will need to get all the information you will need from the website before you open the claim because in their user agreement all third party disputes will get you locked out of their website. To file a dispute you need to first file it on the transactions page on the left under dispute within 48hrs of receiving items, upload photos and description of the problem. Then you need to email them at disputes@liquidation.com with the auction I'd and the transaction I'd pictures and description. You also have to send the same information to disputephotos@liquidation.com. In most cases they will then tell you they need you to upload a video on Youtube and send them a link to that video.
In very rare cases if they honor your dispute they will either have you send all the items back or just the ones in question and tell you they will be issuing you a partial refund but will not tell you the dollar amount. All of this in my opinion is to make the buyer just give up on their claim. The old insurance scam deny all claims because the numbers show a huge majority of people just give up.

I wasted nearly Ten Grand in the past couple of months on Liquidation.com. I wholeheartedly can tell you to just block the internet address on your firewall and walk away from the computer. There are many reputable bulk discount operations to choose from, liquidation.com is not one of them. I have purchased comic books, blu-rays and electronics from them: All junk or worse, counterfeit.
I submitted a claim with them after a customer was angry with me that the Disney Bluray/DVD combo was in fact a burned Blu-ray. I submitted from my phone and was unable to get their site to allow photos to be uploaded. I thought, "Hey publicly traded company with an A+ rating on BBB.org; no worries! I can upload pictures when they contact me!"
Was I wrong? Oh, you bet your bottom dollar. They first went with: "You have to report any problems within 48 hours to file a claim!" So I escalated to their partner in crime: Paypal. Paypal said they were awarding me a refund and instructed me to send back the items and to list the shipping info and tracking numbers. Which I did. The goods were sent USPS Priority mail. Packages were listed as received on the 14th of September. Then, I was informed that the tracking info was invalid and they were not going to honor my claim and the claim was to be considered closed.
Say whaaat? Yeah. Just like that, they took the side of Liquidation.com, even though they had authorized the return. I called Paypal and received no callback, no email, nada, zip, zilch. Not once did Paypal ask me to upload photos. Nope. They just sat on the claim for three weeks, then rewarded a partial refund to an invalid credit card and declared a confirmed tracking number as invalid. Even though the package was received, liquidation.com is claiming that the packages were not received. I am now at the point of dealing with informing the FBI of the bootleg merchandise. Disney as well. I am also learning fun terms, such as 'mail fraud' from the USPS website and contacts.
Liquidation.com is not to be trusted with your money. If you really want a similar experience? Go to your local bar, buy the house a round of shots and then proceed to dump those shots out, one by one; paying for each. Then blame the angry patrons that they should read a 129 page user agreement before getting excited about free shots. Do your research and work with better sites.
On another order, I purchased 'Approximately 600 DVDs' with a quantity variance of 5%. I was already sour for buying this pallet of junk, because the bidding never ends. The language specifies that any time a new bidder bids? The clock will be reset to 5 minutes. By the language, you would assume if it is you and one other buyer bidding would not reset the clock? Wrong! It added nearly half an hour to the auction and about $2000 to the final price! Then? I get 507 of what was advertised and three boxes of some random junk dvds that were not listed in the auction at all; conveniently packed in the center so that when I inspected the pallet when it arrived; I saw just what I had ordered.
It was like getting a Boston Creme Donut that was filled with mustard. Which is how I would describe any auction on liquidation.com. Oh it looks pretty! Great pictures of products you will never see. Just a mind expecting sweet boston cream, with a mouth full of mustard instead. Just burn ten grand on your front yard and roast smores. You'll be better off. Now, I want a boston creme. Thanks, me!

I have purchased about 16-17 lots from Liquidation.com. I have learned through trial and error how to purchase and whom to purchase from. My first few purchases were not from 'onlinereturns' (a.k.a. Amazon.com returns), and they were a HUGE mistake. I bought bras and underwear which were mostly crap without tags. I also bought a bunch of comic books and have yet to sell one. I've learned that unless a lot is 'fully manifested', I am not interested. I don't want '500 whatevers'. Those could be anything, and are usually crap.
After my initial bombs, I buy almost exclusively from 'onlinereturns', and have made money off all my lots. You have to realize that you are buying returns, which could be 'changed my mind', 'listed wrong and wanted another color/item', 'scammed them by stealing part of the item and returned to get my money back' and 'doesn't work/broken'. I usually buy at 18-22 cents on the dollar, and make enough on the 'good' stuff to cover the loss on the 'crap'. People need to be realistic. We are buying at a huge discount because it's a gamble. If you aren't willing to take some losses when you gamble, you ought not gamble.

I started at Liquidation when they first started and bought lot stuff and had no problems!! Then I started to notice that stuff no one was bidding on. As soon as I did, someone else would jacking up the price. I had a problem with my acct one day and couldn't remember my password. So I called them and they were suppose to email it. Well some reason they couldn't seem to find it so lady told me just make new acct. Ok so I made a NEW ACCT.
I was bidding on some apple iphones and for some reason the guy that was bidding against me stopped!! I think he got busy or something and forgot. So I won the bid, and they sent me a bill to my email. I always paid before with my credit card!! Well this time they wouldn't accept it. When I ask why they told me it was because it was a new acct. Lol I explained that I had bought thousand of dollars there in past and never had problem using credit card. Guy told me, "Nope you have to wire us the money!!" I told him I would not and he said, "Ok we will overlook this one time". I said "Overlook what? I want pay for the phones but with my credit card." Anyway they refused and so I told them where they could take my acct and put it!! I think what happened is they didn't want sell them phones that cheap!!

I have bought over 50 auctions of books, all were great and made 50% profit on most. Just research items you want to flip. Don't forget to add shipping and premium in... BOOM.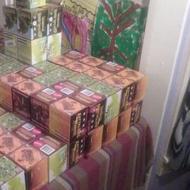 This review is based off like 5 separate transactions (I know, stupid me). My last one is the one that really set me off and made a mission for Me to get the word out everywhere I can. I won a "Toys" auction that was supposed to be 60 assorted toys w/ approx MSRP of $19.99 each and 71 mini figures that well they said were approx $4.99 MSRP ( Really $1.48 each). I paid $167.00 cause no one else had bid (should have been another clue lol). So anyways I paid and three days later got my shipment in, opened the boxes and wow 139 mini Figures. Where are my assorted toys? Seems they decided to call the assorted toys the same mini figures they listed on the manifest.
So you mean to tell me their fingers got tired of listing the mini figures, which they did list on manifest and jacked the price to 4X the amount for the 60 of them?? Lol. No I don't think so. I put in a dispute with them saying that I was missing 60 assorted toys with approx MSRP of $19.99 each and they sent me all the same thing. The listed MSRP of the auction was $1500 (actual MSRP $208.50. Remember I paid $167.00). So I get an email a week later saying my dispute was denied. I was outraged! Luckily I paid with my PayPal account because paypal allowed me to dispute it through them.
Soon as I did though Liquidation locked me right out of their site. Couldn't sign in even. I guess this was block me from getting all the evidence I needed to prove them wrong in paypal disputes, but it didn't matter cause I was one step ahead and already had everything I needed in PDF from filing with them. So I called and asked why I couldn't get in my account and they told me because I filed a dispute third party for me to drop the dispute and I could get back in. I told them only way I was doing that was if they granted me a refund or else I was going to put all seven of my auctions in dispute because there was something not as described in every one of them. So they told me to reply to the dispute email to a certain someone telling them what I was saying. Waited the whole weekend with no response .
So I called them again on Monday. The lady was like "oh we changed it to your favor." I asked where my return labels were then. She said they were emailed to me. I told her "no I didn't receive any emails". She said "ok. I just present them to you" (ya ok sure). So I sent the items back and dropped the dispute through PayPal. They opened my account right back up (don't get the reason for that unless they know every auction bought with PayPal would get disputed, hence the reason they lock it out and it shows they don't stand by anything!) PayPal has a very clear Item not as described protection on everything you purchase through them.
So anyways I get another email today saying the dispute department has made a decision to only pay me $100 out of $167, so I called them again. The rep told me, "no the email just says $100 but you will get the full $167." I asked if they could resend me an email stating the right amount to assure me and he said "no. They just do it that way for their reasons", but assured me again I would get the full amount to just allow another 3 to 5 business days to be completed. Wow another 5 days to see if they are going to stand behind their own company. I am finished with them and just waiting for someone to open a suit on them so I can hop on the bandwagon. I have been scammed and ripped off from them several times!

Auction listed MSRPS at 30% or more higher than the ACTUAL price tags that came on the shipped items. When bidding, assume you are not getting anywhere near value claimed -- and factor in that items are likely to be damaged in some way. (All in my shipment had signs of wear and tear from shipping; one small item broken.) Also, charges for shipping are very inflated. I paid approx $400 for shipping, but UPS Freight calculated shipment at $150 less. Will not use their scam "service" again.

Beware selling on this site. I sold product on this site. When a month had gone by and I still had not received my payment, I contacted them. Sales rep. informed me that all my profit from the sale had be used to pay fees I was unaware of. In fact, Mr.** claimed I owed them additional fees. Fees they never mentioned UNTIL I asked about my missing payment. And so their customer received my product, Liquidation.com was paid, but I received nothing. When asked, Mr.** did not deny this was standard business practice.

I read many reviews about this company, but not until I had actually placed my first bid and won my first "auction". I wish I had something new and exciting to report on behalf of this company, but I don't. The results of my first win were "okay". I got a lot of junk mixed in with some decent items, and I knew I was bidding on returns and it was likely to be a mixed bag. I more or less broke even reselling and decided to try another auction.
My second win was also "okay". This time, I decided to buy a lot of lighting and electrical returns and I did make some money reselling what was sent -- mostly in new, returned condition. "Great," I thought. I'll try a few more auctions. That's where the trouble began. I bid on and received two perfectly good shipments of clothing. However, I was sent ~40 lbs. of clothing via UPS and was charged $40.50. Markup is explained as "handling and logistics". Cool. I factored that in on my next few bids and was mostly okay with what I had received for those two shipments, though the ad specified a mix of high-end designer swimsuits and I basically got 2 (of 20) designer suits and 18 off brand suits.
I next purchased a lot of "designer" clothing where the auction listing specified as list of both brands and pictures of ACTUAL ITEMS I was to receive. Verbatim, it said, "you will receive one of each of the items posted in the photos." Tops, dresses and sweaters. What I got was several cartons of junk, a few of the photographed items and a TON of absolutely ugly, snagged, unsellable sweaters far beyond the specified count on the manifest. Total garbage. I opened a dispute on the very day I received the auction (about a week ago) and, to date, have not received a reply at ALL.
In the meantime, I had went back to lighting, where I'd done well before. Wound up winning another auction from the same seller and waited over two weeks only to be told the shipment was "lost" --this, after paying an additional $80 for lift gate service OVER AND ABOVE the $350 shipping I was being charged when they "found out" I was a home-based business. Never mind that I specified home-based business with every bid (they ask). They claimed the fault was mine and walked me through a very obscure (hidden) process to update my shipping address. Why they never gathered this information from each and every bid that I submitted, I do not know. Fine, I paid the lift gate fee and waited. In the end, the shipment was "unable to be located" by UPS.
A week or so later, still no dice. I finally receive a response that my payments (auction + shipping with lift gate) have been refunded to my card. I wait 5 days. No refund appears. Today I was told that there was a "problem" with my previous refund and it "did not go through", so they processed it again and THIS TIME, it did. When I asked if they were telling me that they had just now -- almost a week later and 3 weeks after the auction ended -- processed my refund, I got no response. As of this writing, Liquidation.com has more than $1,200 of my money tied up with no end in sight and nothing to show for it.

Liquidation.com is a website that claims to sell wholesale goods in various conditions ranging from salvage to new. However, mostly all of their auctions are used goods. Unfortunately, I was the victim of 2 fraudulent auctions listed on their website for an electronic item and clothing. All of the electronic items were broken although in the auction they were listed as new. The clothing was listed as shelf pulls but they were all in salvage condition. I requested a refund, providing photograph proof and other evidence. Liquidation.com will do everything in its power to deny your refund. The rules that they have relating to refunds are absolutely ridiculous and this is because Liquidation.com is fully aware that most of their items are used and in horrible condition. This is a company that does not compare about the consumer and I strongly advise caution in buying anything from this company.

If you have some handyman skills and negotiating skills, this company can be VERY profitable. Every auction is of course a gamble but here's what happened on my last one. It contained 6 items all returns. Two fishing rod and reel combos, a fishing reel only, a soft sided tackle box, and two ice fishing shelters. I paid $200 for the auction. The two rod and reel combos had broken rod tips. Bought a kit at Walmart for $1.69 and fixed both. The reel was missing the spool lock. Contacted Shimano and got the parts shipped to me for $3.69. The tackle box was torn on one side so it was kind of trash other than the 3 clear plastic containers inside.
Now to the shelters. One, a Clam Nanook was brand new with tags and missing 4 pieces. The factory said they modified this part and a lot of these are missing and they shipped me the parts for free, so that shelter is complete and brand new and valued at $400, look it up. The second, an Eskimo Evo 2 man crossover, was also brand new but a display model is my guess. After examining it the only thing wrong with this item was the 360 swivel seats were missing the bearings. These were typical everyday boat seat swivels, so off to Walmart again and purchased two of them at $9.19 each. Bolted right on and the seats work perfectly.
So now this one is in brand new condition and valued at $449. Again, look it up. That is why I listed the manufacturers and models. So VERY conservatively, I can get $25 each for the combos, $30 for the reel, trash the tackle box, and even at half price which is way less than I'll actually get brings me to a total of $505 gross sales and a gross profit of $305. Most people only leave feedback or negative reviews when it doesn't work for them, they go hunting for places to destroy the reputation of the seller. This place sells used stuff, returned stuff, salvage stuff, etc. It is not a supplier of brand new merchandise that people are just wanting to give away for pennies on the dollar. You have to realize what you are buying. I get junk too, but I have NEVER took a loss from an auction I bought from this company.
Liquidation.com Company Profile
Company Name:

Liquidation.com

Website:

http://www.liquidation.com/