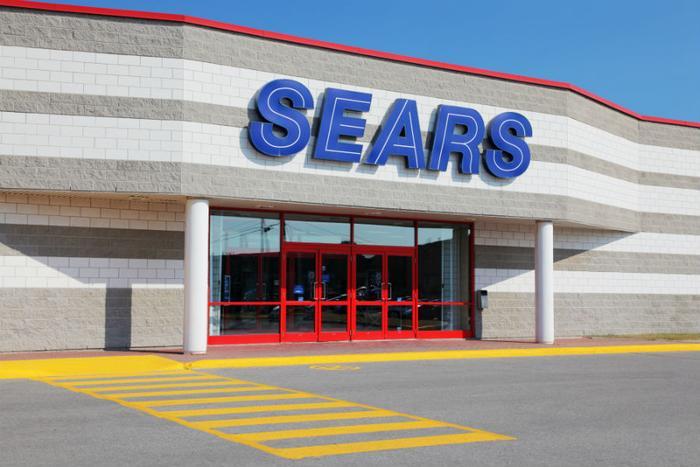 Transform Holdco LLC, a subsidiary of former Sears CEO Eddie Lampert's ESL Investments Inc., announced Monday that it plans to buy the remaining shares of Sears Hometown and Outlet stores for $2.25 a share in cash.
The deal will reunite the embattled retailer with Sears Hometown, which was spun off from Sears Holdings in 2012.
"We are excited to bring Sears Hometown, its associates and network of independent dealers and franchisees back into the Sears and Kmart family," Lampert said in a statement. "While initially the companies will operate independently, we see many opportunities where we can partner to serve our customers better and enjoy efficiencies of scale once these businesses are under one roof."
The terms of the agreement stipulate that Sears Hometown must sell its Sears Outlet and Buddy's Home Furnishing Stores businesses to a third party for no less than $97.5 million within a specified window of time.
The transaction is expected to close in the third quarter.
Sears bankruptcy saga
Sears Holdings declared bankruptcy in mid-October and sold its assets in February, purchased by Lampert for $5 billion.
Sears' downward spiral has been marked by a string of legal incidents, including a lawsuit filed just last week by Transform Holdco. The suit accused the Sears estate of breaking the sales agreement that would involve Lampert operating 400 smaller-format Sears and Kmart stores. The complaint accused the estate of failing to turn over "hundreds of millions of dollars of assets" called for by the agreement.
"Transform believes that prompt resolution of these matters is important and necessary at this time to allow the bankruptcy court and creditors to consider the Defendants' proposed Chapter 11 plan,'' the suit said.
In April, a group of Sears stakeholders filed a lawsuit accusing Lampert of profiting from the mistakes he made while operating Sears Holdings. The suit claimed Lampert's actions wiped billions of dollars off of Sears' value, ultimately driving it into bankruptcy.
Lampert has maintained that he was forced to sell assets in order to pull Sears out of its "death spiral."