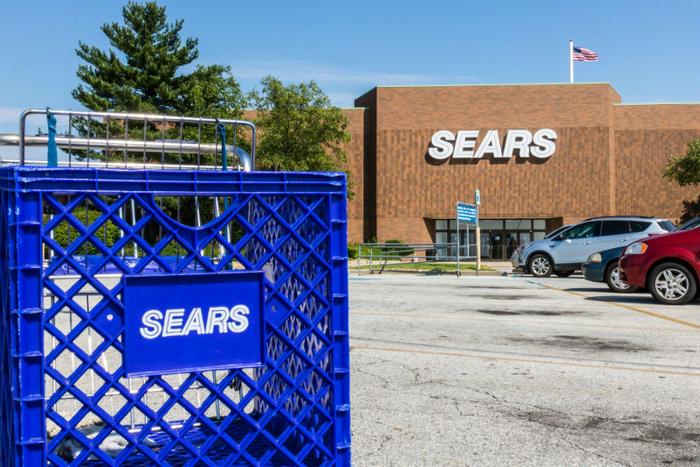 It's been a rocky year for Sears Holdings, and it could end with the venerable retailer turning out the lights.
The company has set a deadline of the end of business today for a buyer to step in and purchase about 500 stores and its Kenmore appliance brand. Sears say it needs that cash infusion to keep its remaining Sears and Kmart stores open.
In bankruptcy court, Sears said it has received interest from "multiple parties," but as of yet, none has stepped forward publicly to make an offer except for the hedge fund controlled by former Sears CEO Eddie Lampert.
But Lampert hasn't officially put that offer on the table and only has hours left in which to do so. He is reportedly offering $4.6 billion for the assets and has said it would allow thousands of Sears and Kmart employees to keep their jobs.
October bankruptcy
Sears Holdings filed for bankruptcy protection in October as it faced a huge debt payment. At the time, it was seen as the last shot at becoming solvent, and major creditors gave the company the leeway to try.
At the time of its bankruptcy filing, Sears also announced it was closing another 142 stores, the latest in a wave of closings of unprofitable stores, in hopes of stopping the flow of red ink.
Last month, Sears opened discussions with Service.com to sell its home improvement business, but the $60 million price tag amounts to a drop in the bucket to the capital the struggling retailer requires.
What's next?
Unless there is a secret bidder waiting until the last minute, that leaves Lampert and his hedge fund as the only players and, for now at least, that bid has not been formally offered. Neither Lampert nor Sears Holdings are offering a comment on the status.
Without a last-minute bid, Sears could begin the process of liquidation to pay off creditors. Another option could be to extend the deadline into 2019 in hopes of finding a buyer then.
In addition to declining sales, Sears' Kenmore washers haven't exactly been giving the company positive press coverage. Christopher Elliott, a columnist for King Features Syndicate, writes that he has received an increasing number of complaints from readers who say the glass lid of their Kenmore Elite washer spontaneously shatters.
An analysis of ConsumerAffairs reviews of Kenmore washers did not reveal any reports of shattering lids, but it did indicate that consumers are reporting some operational issues.