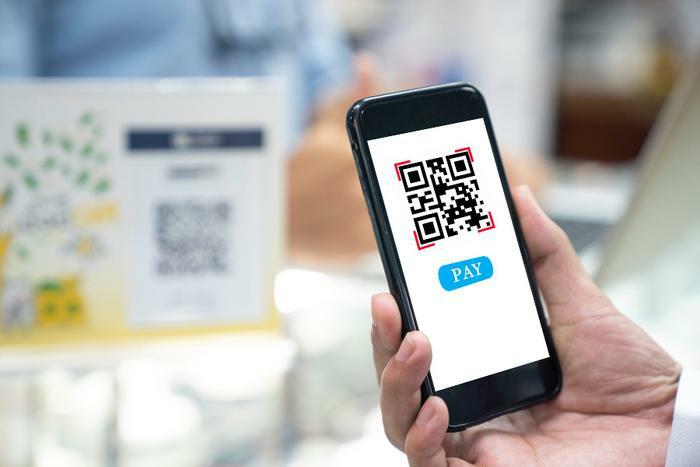 In the last decade, QR codes have become more common as a way to quickly connect consumers to apps and web pages. Scammers have noticed that trend and are now exploiting it.
The reason is simple. A link in a phishing email can be read, and the intended victim might quickly realize it isn't taking them where they expect. A QR code, on the other hand, is a perfect disguise. QR codes are a square jumble of symbols that, when scanned with the camera of a smartphone, display a restaurant menu, help consumers track packages, or connect to an app.
The Better Business Bureau (BBB) says there has been an increase in the number of consumers reporting scams involving these codes. In most cases, the codes are being used in phishing schemes.
You might receive an email, a direct message on social media, a text message, or even a piece of mail that includes a QR code. In some scams, victims are taken to a phishing website. Once there, they're often asked to enter personal information or login credentials.
The BBB also reports that con artists are using QR codes to automatically launch payment apps or follow a malicious social media account.
A wide range of scams
So far, QR codes are not confined to one particular scam. Criminals have simply found them to be an effective tool to fool consumers.
Scammers are hoping you will scan the code without thinking and without taking a closer look.  QR codes often appear to come from legitimate sources, so make sure any correspondence is legitimate before you scan the code.
One victim said they received a phony letter about student loan consolidation that contained a QR code. It appeared to link to the official Studentaid.gov website, but the BBB says it only helped the fraudulent letter appear more official.
What to do
There are several ways to avoid falling victim to these scams. First, treat a QR code in a message from someone you don't know exactly how you would treat a link. Even if it comes from someone you know, confirm with the sender that the message is real.
Be aware that some advertising materials may have been tampered with. Scammers have been known to alter legitimate business ads by placing stickers on the QR code. Keep an eye out for signs of tampering.
If you find you are being bombarded by fake QR codes, consider installing a QR scanner with added security. Some antivirus companies have QR scanner apps that check the safety of a scanned link before you open it. They can identify phishing scams, forced app downloads, and other dangerous links.