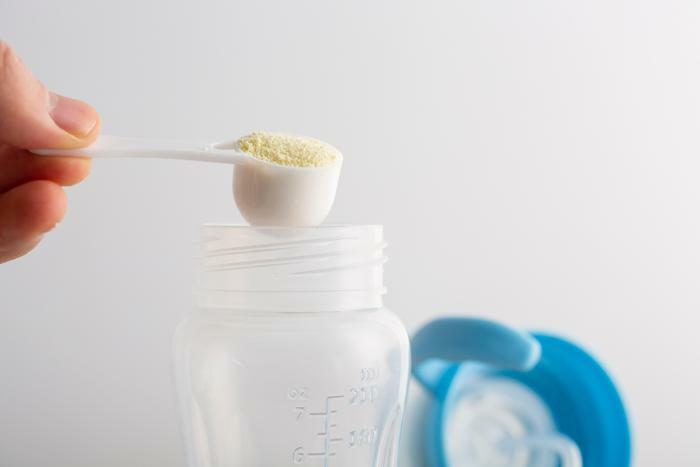 Inflation and supply chain issues are hitting even closer to home. A new report from Datasembly suggests that baby formula out-of-stock rates are continuing to soar, hitting 31% in April. That compares to a rate of between 2% and 8% just a year ago.
In July, the out-of-stock rate (OOS) July moved into the double digits. By the time January 2022, rolled around, baby formula shortages hit 23%. The analysts cited hyperlocal data that suggests store shelves will become even barer going forward.
"Inflation, supply chain shortages, and product recalls have brought an unprecedented amount of volatility for baby formula," said Datasembly founder and CEO Ben Reich. "We expect to continue to see the baby formula category being dramatically affected by these conditions. Baby formula stock, which has been one of the more affected categories so far in 2022, and one that will continue to demonstrate higher than average out-of-stock levels."    
Bad shortages in some areas
Data from April shows that there were 20 states that had OOS rates between 30% and 40%, but some states were hit very hard. For the week ending April 3rd, there were 7 states that had OOS rates that were higher than 40%: Connecticut, Delaware, Montana, New Jersey, Rhode Island, Texas, and Washington.
Drilling down to metro areas, there were 12 major areas that had OOS rates that were higher than 40% – Baltimore, Charlotte, Des Moines, Greenville, Hartford-New Haven, Houston, Minneapolis, Nashville, New Orleans Mobile, Oahu, San Antonio, and Seattle. Of those metros, there were three areas that got hit really hard with rates of 50% or higher – Des Moines at 50%, Minneapolis at 55%, and San Antonio at 56%.
What can parents do in this situation?
As you can imagine, parents are scrambling to find a solution. WRAL-TV reports that parents across North Carolina are setting up Google alerts and asking for help on social media. Some are even going as far as enlisting friends and family to help search store shelves and buy what they can when they see available products.
"I don't think there's going to be an overnight solution," Dr. Jonathan Seigel, a Neonatologist at WakeMed in Raleigh, told WRAL. He warned parents who might give up hope that there are several things they should not do on their own to fill in the gaps.
Do not dilute baby formula in an attempt to 'stretch' it out.

Do not use goat's milk or cow's milk in place of formula.

Do not use a friend or family member's breast milk as a supplement.
North Carolina's Department of Health and Human Services offered a couple of additional notes for families to keep in mind:
Families using a combination feeding of breast milk and iron-fortified infant formula may wish to consider increasing the frequency of breastfeeding or pumping to decrease the amount of formula needed.

If an infant has been prescribed a specific formula and the availability of safe products is limited, families should work with the child's health care provider to determine the best feeding plan.