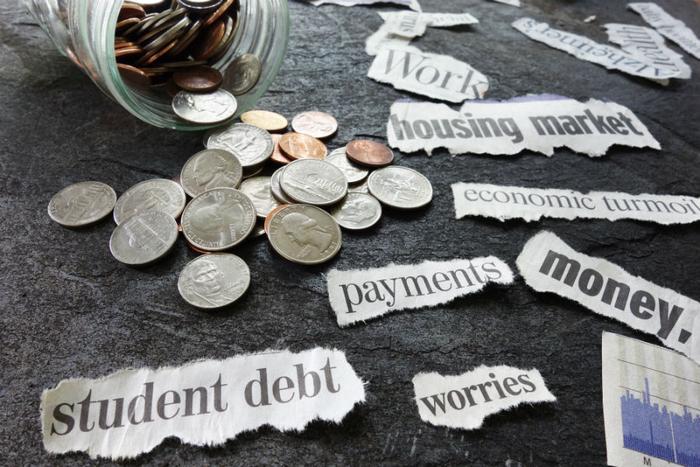 A new LendingTree study found that the average millennial living in one of the 50 biggest metro area cities in the United States has a median total debt of $23,064.
"The millennial generation makes up the younger portion of adults, and as they build their careers, families and communities, they're doing it encumbered by personal debt," said Kali McFadden, a senior research analyst at LendingTree who led this study.
Looking at anonymous credit report data from My LendingTree users, the researchers were able to see not only where millennials have the biggest debt obligations (excluding mortgage payments), but also the average debt breakdown of the five main debt types: student, auto, credit cards, personal, and other.
Key findings
The 10 cities that have the most millennial debt are:
San Antonio (Median balance: $27,122)

Pittsburgh (Median balance: $26,403)

Austin (Median balance: $26,112)

Houston (Median balance: $25,978)

Jacksonville (Median balance: $25,947)

Dallas (Median balance: $25,939)

Washington (Median balance: $25,810)

Virginia Beach (Median balance: $25,591)

Oklahoma City (Median balance: $25,351)

Columbus (Median balance: $25,129)
The 10 metro cities that have the least millennial debt are:
San Diego ($20,751)

Miami ($20,715)

Louisville ($20,643)

Providence ($20,505)

Salt Lake City ($20,412)

Detroit ($19,978)

New York ($19,631)

Los Angeles ($19,299)

Sacramento ($18,691)

San Jose ($18,376)
Overall, student loans makes up the largest portion of all millennial debt -- accounting for 41 percent of total credit and loan balances. Philadelphia has the highest levels of student debt at 49.1 percent of the average debt burden, and San Jose has the lowest levels of student debt at 24.1 percent. In 35 of the 50 metropolitan cities LendingTree looked at for this study, student loan debt was the largest category.
Of the other 15 cities, auto loan debt was the biggest culprit, making up 33 percent of millennials' total average debt. In Riverside, California, auto loan debt accounted for 43 percent of the average millennial debt, while it was only 22 percent for millennials living in New York City.
Additionally, researchers at LendingTree noted that the cities that had the lowest debt aren't exactly safe havens of economic prosperity.
"It's worth noting that low debt burdens aren't necessarily a good thing when thinking about the economic vibrancy of a community," McFadden said. "Some people have lower debt burdens because they don't have access to credit, for instance, or haven't gone to college."
Tackling debt
LendingTree offered tips for millennials to try to tackle rising debt -- whether it's student loans, credit cards, or car loans.
For those with student debt, LendingTree suggests changing federal student loan repayment plans to reflect individuals' income, which can make monthly payments more affordable. Additionally, forbearing or deferring payments can put a pause on student loans, while refinancing the loan can help secure a lower interest rate and save money.
When it comes to car loans, LendingTree suggests making extra payments as a way to pay off the loan faster. Similar to student loans, those with car loan debt can refinance the loan to either a different loan term or a new interest rate -- or both.
Lastly, for those with credit card woes, a credit card balance transfer is a viable option. Consumers can open a new card with zero percent APR and move the credit card debt to that new zero-interest card. This allows the consumer to catch up on payments while not paying interest for several months. Another option is consolidating credit card debt into a personal loan, as most personal loans have lower interest rates than credit cards.