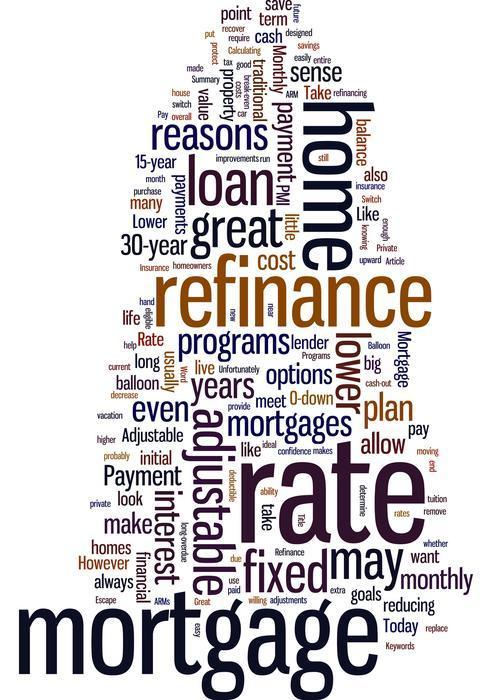 Brighter economic news is pushing mortgage interest rates higher.
According to Freddie Mac's Primary Mortgage Market Survey, the 30-year fixed-rate mortgage (FRM) averaged 4.04% with an average 0.6 point for the week ending June 11. That's up 17 basis points from the week before when it averaged 3.87%. A year ago at this time, the 30-year FRM averaged 4.20 percent.
The 15-year FRM averaged 3.25% with an average 0.6 point. A week earlier, it averaged 3.08%, and a year earlier it stood at 3.31%.
5-year Treasury-indexed hybrid adjustable-rate mortgage (ARM) averaged 3.01% with an average 0.4 point, up 5 basis points from the week before and 4 basis points from a year ago.
1-year Treasury-indexed ARM averaged 2.53% with an average 0.2 point. Last week it averaged 2.59% and at this time last year, it averaged 2.40 percent.
"Mortgage rates rose above 4 percent for the first time since November 2014 as Treasury yields surged," said Len Kiefer, deputy chief economist at Freddie Mac. "Markets are responding to strong employment data. In May, the U.S. economy added 280,000 jobs. Moreover, job openings surged to 5.4 million in April, up over 20 percent from a year ago."
Bankrate
Bankrate.com's weekly national survey also shows a continued increase it rates.
The benchmark 30-year FRM was up 12 basis points to 4.15 percent, with an average of 0.23 discount and origination points.
The average 15-year FRM climbed to 3.39% from 3.26%, while the larger jumbo 30-year FRM rose to 4.17 percent. Adjustable rate mortgages were mostly higher, with the 3-year ARM moving up to 3.23% and the 5-year ARM leaping to 3.24%.
Analysts at Bankrate say the good news on the job front further solidifies the notion that the Federal Reserve will likely begin raising interest rates soon -- perhaps in the third quarter of this year. "The job market is one area the Fed has specifically pointed to as needing to show further improvement before they'd be comfortable raising short-term interest rates," they said, "and further improvement is what we have seen."
Six weeks ago mortgage rates were at the lowest point in nearly 2 years when the average 30-year FRM was 3.79%. At that time, a $200,000 loan would have carried a monthly payment of $930.78. With the average rate now at 4.15 percent, the monthly payment for the same size loan would be $972.21 -- a difference of $41 per month for anyone that waited just a bit too long.