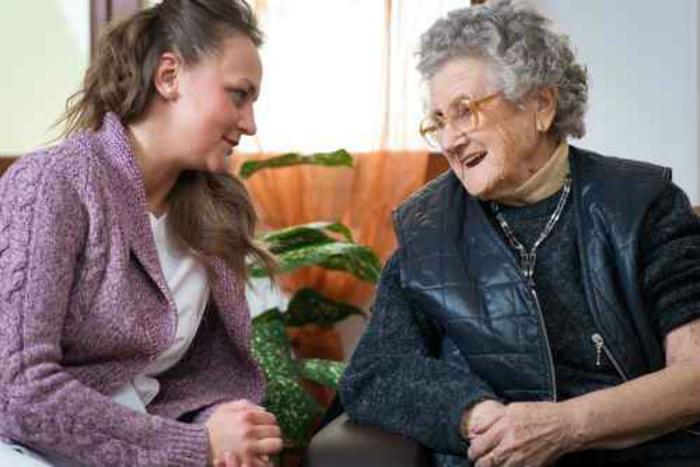 Move over, Mother-In-Law suites -- there's a new backyard dwelling for the family matriarch. "Granny Pods" are the latest in multi-generational living, and some say these backyard tiny homes are an ideal solution for caregivers.
If you're one of the estimated 40 million Americans who take care of an elderly relative, maybe you would rest a little easier knowing they're close by instead of in a nursing home.
Granny Pods -- also known as the MEDCottage -- can allow grandma or grandpa to live just outside a family's main residence in a high-tech 'nursing home for one.'
Medical amenities
The 300-square-foot backyard cottages are adorable on the outside and well-stocked with medical amenities and cozy comforts on the inside.
Though it might seem small, MEDCottage says the layout provides for optimal comfort and space-efficiency. The home is broken up into sleeping, living, and bathing areas and boasts all the medical extras you might find in a nursing home.
Granny Pods hook up to the main home's plumbing and electrical and use smart robotic features to monitor vital signs, filter contaminants, and communicate with the outside world.
The pre-fabricated homes are equipped with sensors that can alert caregivers to problems and give reminders to administer medication. They also feature hand railings, first aid supplies, lighted floorboards, defibrillators, and a soft floor to minimize damage from falls.
Mixed reviews
The backyard residences -- which come in three sizes and cost between $40,000 to $60,000 (plus the cost of installation) -- have been met with mixed reviews.
Some say the cottages' modest size is akin to putting aging relatives "in storage."
"Is it a good idea to throw people into a storage container and put them in your backyard?" Fairfax County Supervisor Jeff C. McKay (D-Lee) told the Washington Post. "This is the granny pod. What's next? The college dropout pod?"
McKay also pointed out the long-term implications of legalizing secondary backyard residences. In urban areas, especially, the legalization of backyard dwellings such as the MEDCottage could lead to zoning problems in the future.
Others, however, are taken by the luxury of having their aging parents living semi-independently, just outside their backdoor.