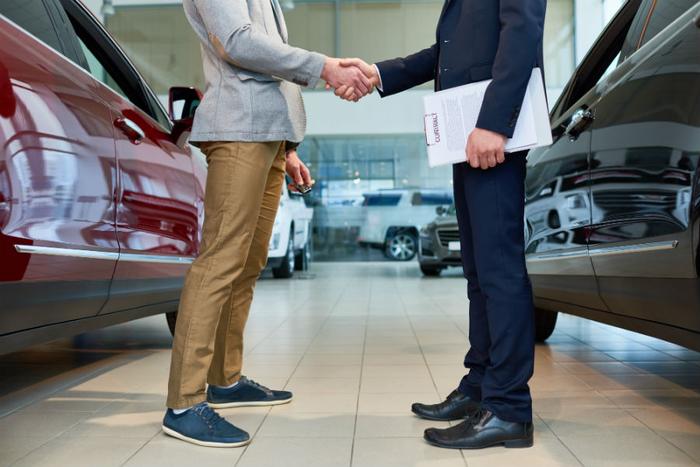 Predictions that consumers will stop buying cars and will start sharing them may be a bit premature.
New car dealers had a robust August in terms of sales, with the average transaction price (ATP) for a new car or truck hitting $35,541, up $643 from August 2017. The ATP held steady from July's sales.
So far in 2018, compact and subcompact SUVs have been big sellers as gasoline prices have continued to rise. But despite a nearly 20 percent sales growth in these segments, prices have remained mostly flat and even dipped in August.
Kelley Blue Book (KBB) analyst Tim Fleming says that's likely a reflection of today's extremely competitive landscape and the abundance of new models available.
Further discounts
"Moving forward, the industry could see further discounts and incentives in these utility segments, as automakers continue to focus their attention on placing their products at the top of consumers' consideration lists," Fleming said.
In the mid-size SUV/crossover segment, consumers paid $161 less for one of these vehicles in August than they did in July. In the subcompact SUV/crossover segment, they paid $113 more last month.
Consumers also paid less in August than they did in July when they purchased vans, sports cars, minivans, mid-size sedans, luxury mid-size SUV/crossovers, luxury full-size SUV/crossovers, luxury sedans, high-end luxury sedans, hybrids, and full-size sedans.
Honda and Chevy models cost more
In terms of brands, consumers who purchased a new Honda last month tended to pay the most for them. Honda ATPs were up 4 percent year-over-year, more than twice the industry average.
Consumers saw the most significant price increases for the Accord and the Civic. Prices for Honda's Acura nameplate were up 3 percent on the strength of the redesigned RDX, which surged 11 percent.
GM cars also cost more last month, especially Chevrolets. KBB says Chevrolet's ATP was largely a result of a strong mix of Silverado HD sales, which pushed the Silverado's ATP up 6 percent. The redesigned Traverse was also in demand last month, rising 13 percent.
Consumers found some of the best August deals at their Nissan dealer. The heavily-promoted Rogue cost more last month but consumers were able to purchase an Altima sedan at a 1 percent discount from July.