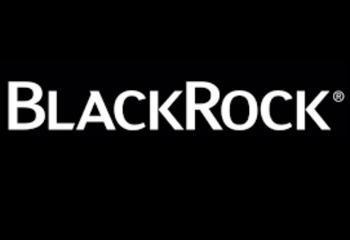 A class action lawsuit has been filed against BlackRock – the largest private money manager in the world – over its management of employee retirement funds.
The company has grown in prominence over the last 25 years and now holds $5.1 trillion in assets, but employee Charles Baird says that it violated ethics rules by putting employee investments in multi-layer company-run funds that have allowed it to rake in approximately $60 million in fees, according to Courthouse News.
"Plan participants were subjected to higher hidden fees through excessive fund layering, where one BlackRock fund invests in a rabbit hole of other BlackRock funds. In this layering scheme, each BlackRock fund charges additional fees to employee investors and those unnecessary layers of fees cannibalize the returns of the employee," Baird stated in his complaint.
Collecting fees
Before filing the class action, Baird analyzed the BlackRock Retirement Savings Plan and found that it was underperforming funds when compared to other financial institutions like Vanguard.
"For example, despite charging a 500 to 871 percent premium, BlackRock's Low Duration Bond Fund has underperformed Vanguard's alternative over ten, five, three, and one year horizons," Baird says in the complaint.
He claims the motive behind this poor management was to allow the company to funnel employee investments through multiple internal fund layers and collect fees. "Each of the ten BlackRock LifePath Funds funnel employee retirement assets into 27 additional BlackRock proprietary funds, which results in 26 additional layers of fees," the complaint reads.
Seeking relief
Baird says that a responsible fiduciary would have recognized that the investments weren't suitable, but he claims BlackRock continued with the plan to maximize its own returns.
The suit seeks to require BlackRock to establish a trust where all ill-gotten gains will be placed to the benefit of affected employees. It also attempts to put an end to BlackRock's practice of using its own funds as a part of retirement savings packages and seeks the termination of those responsible for implementing the program.
Class members are being represented by Nina Wasow of Oakland-based Feinberg, Jackson, Worthman and Wasow.
---------
Editor's note:  This story is about a class-action lawsuit. If you are among the class of consumers described in the suit, you may eventually be eligible to participate in whatever compensation the court awards, if any. Unlike what many people think, you do not "join" a class action -- you are either in the class covered by the action or you are not. 
Often, consumers included in an award do not need to take any action, as the defendant is required to contact them directly. In other cases, the court and the attorneys who brought the case will issue instructions when the case is settled.
Please note that under our Privacy Policy, we cannot provide you with the names of other consumers who may be similarly affected. 
Please see our Class Action Guide for more information.